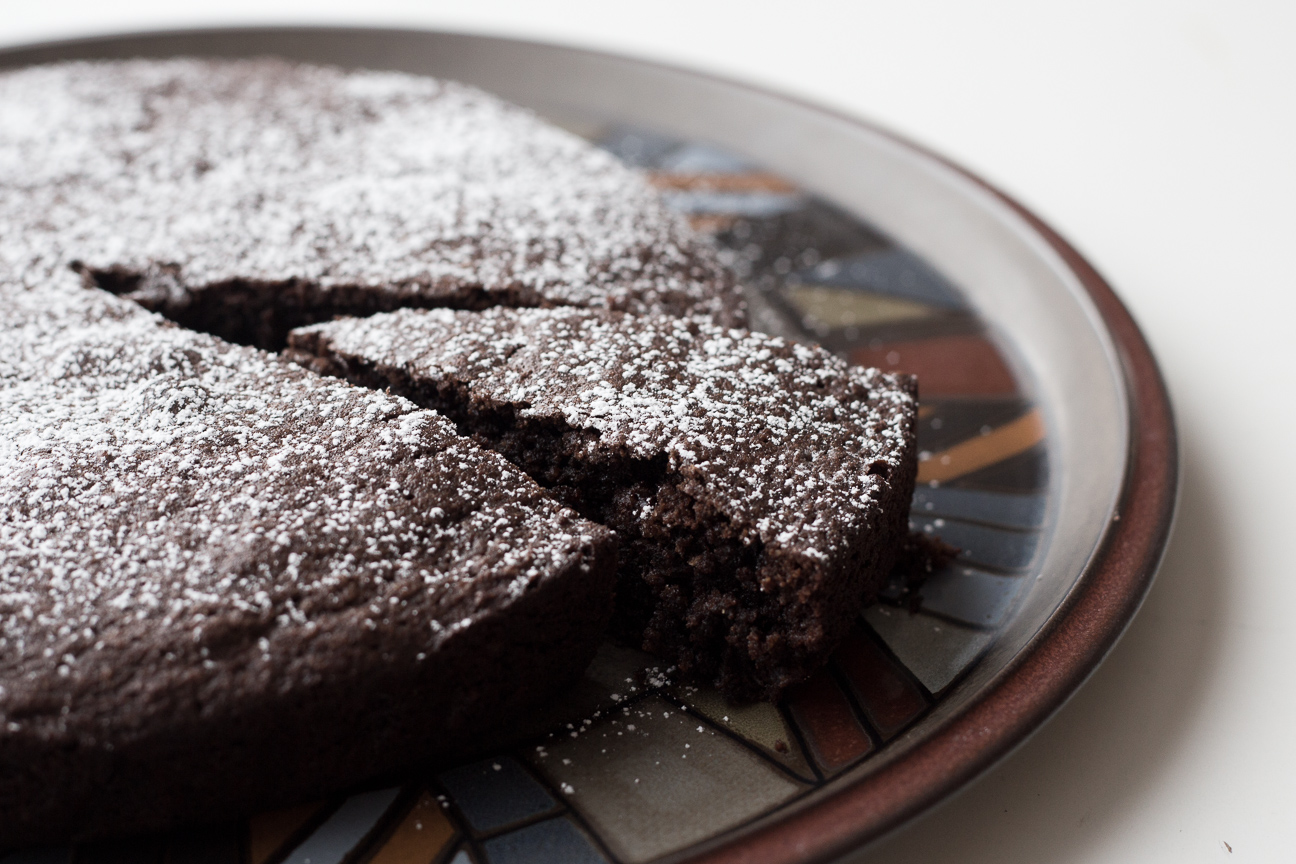 Happy Mother's Day!
This Chocolate Orange Almond Cake is the easiest cake in the world to make. With only 9 ingredients, it whips together in a jiffy and takes only 30 minutes to bake. And with a simple sprinkle of icing sugar on top, it's ready to serve.
I love this cake. It is dense and dark and chocolatey with a lovely orange aroma. It reminds me of chocolate oranges at Christmas. And the texture from the grounds almonds are very appealing, their nuttiness pairing well with the fudgy chocolate flavour. If you're looking for something to serve this year for Mother's Day, this cake checks all the boxes: pretty, chocolate, not too sweet and quick to make.
You could serve this cake plain or bring it up a level and have a dollop of sweetened whip cream on top. Yum!
To make this cake, you melt the butter and chocolate together (I love this technique – don't you? No whipping, or trying to get the butter just the right temperature). I grated the orange zest right into the bowl of melted chocolate. The orange-chocolate aroma is so enticing, I had to use all my will-power not to eat this right out of the bowl. Please try to refrain. Your dinner guests will thank you (even when it's only your family, as is the case everywhere right now).
Some flourless cakes, such as Torta Capresa, don't add extra leavening, but I have added a small amount of baking powder to this cake. It adds just a bit of lift that I like. And gives the cake a lovely presentation. Enjoy!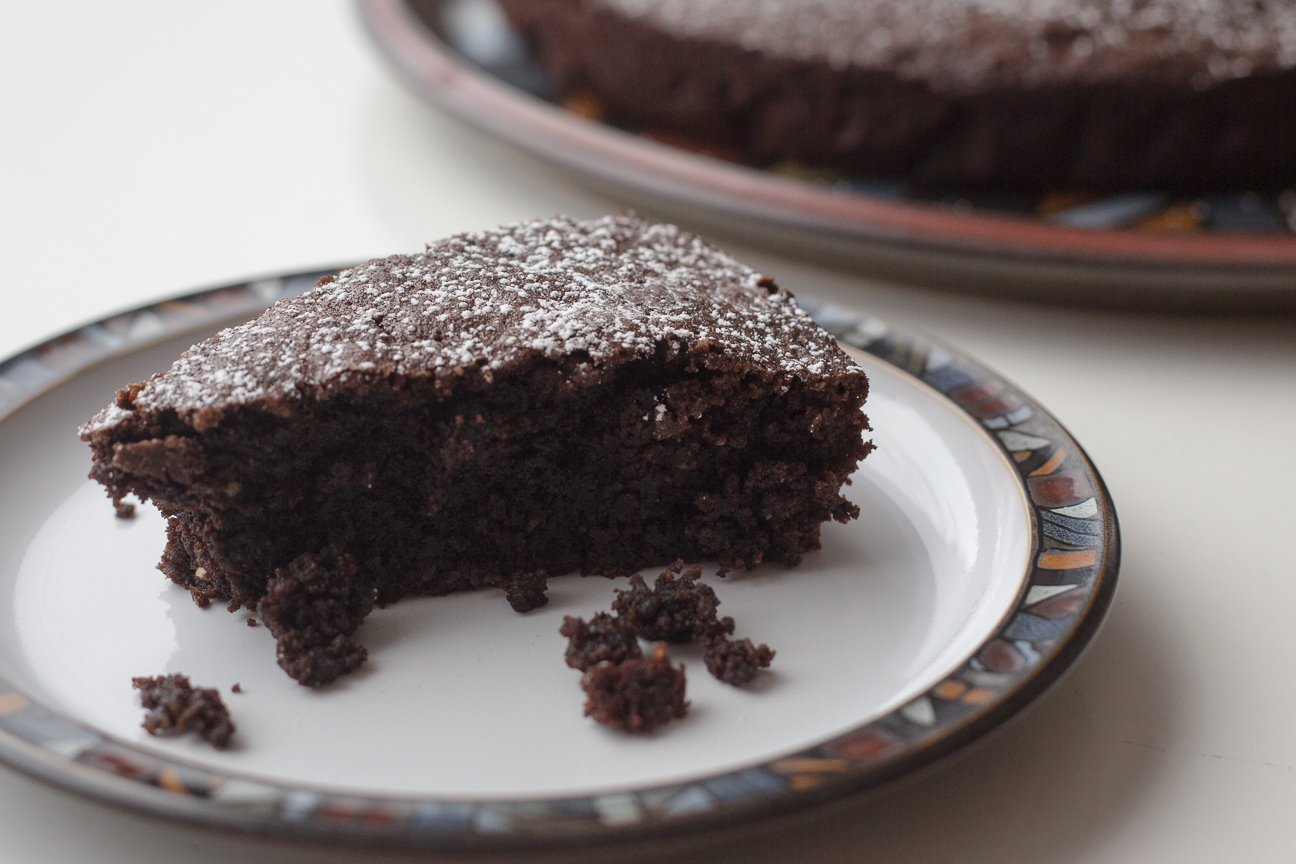 Ingredients
200 grams dark chocolate

140 grams butter

150 grams sugar

Grated zest from one orange

3 eggs, separated

2 cups ground almonds

1/2 tsp baking powder

2 tbsp orange liqueur

2 tbsp cocoa powder

icing sugar to decorate
Instructions
1
Turn on oven to 350 degrees F.
2
Grease 8" springform pan.
3
Cover bottom with a circle of parchment paper.
4
Melt the chocolate and butter together in a microwave or a medium pot on the stove.
6
Whip the egg whites until stiff peaks form.
8
Add grated zest to melted chocolate and butter.
9
Add sugar and almond meal, and cocoa powder.
10
Add egg yolks, and orange liqueur, making sure that the mixture has cooled to a tepid temperature beforehand.
11
Mix everything together, gently.
12
Fold in egg whites, in two separate batches.
13
Pour cake batter into prepared pans.
14
Bake about 30-35 minutes. Cake will have risen nicely. And the scent of chocolate and oranges will fill the kitchen. A cake tester inserted in the middle should still have a few crumbs on it.
15
Try not to over bake, as the cake will be more dry.
16
Cool on a rack until quite cool.
18
Let cake cool some more, until cold.
19
Sprinkle with icing sugar just before serving.