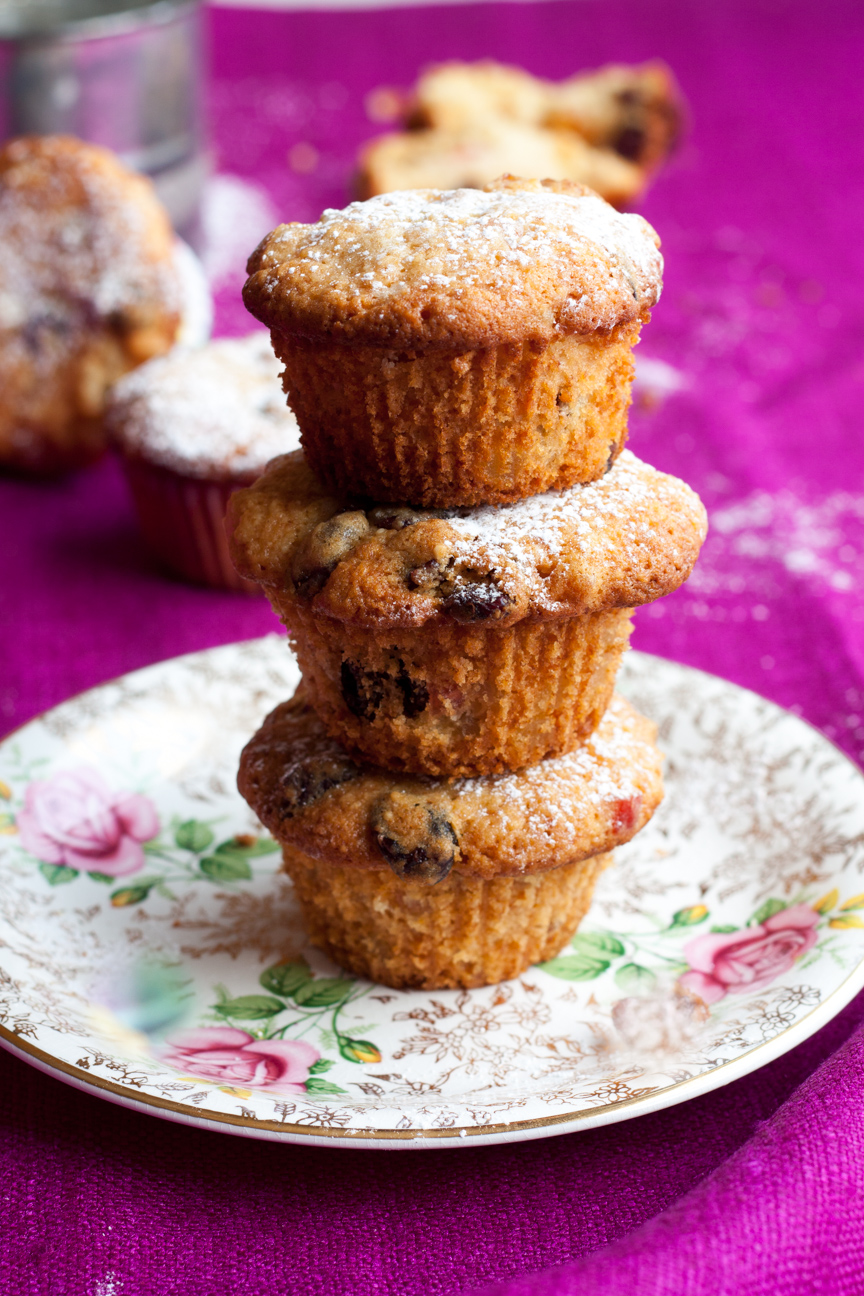 Easter Sunday dinner is fun to plan because it's easy to try something new without upsetting anyone. Unlike Christmas when so many traditional favourites are necessary, Easter doesn't have the same expectations, especially when it comes to dessert. I can't think of any dessert that our family has at Easter every year.
While our family doesn't have a traditional dessert at Easter, I love searching through my cookbooks for a recipe that is customary somewhere else. British cookbooks are a great place to start in finding a recipe full of history and tradition.
One cake that is beautiful to look at, delicious to eat and fascinating to read up on is Simnel Cake. The word simnel comes from the latin word, "simila" which means fine wheaten flour. Simnel cakes were traditionally made for Mothering Sunday, which has been celebrated in England, on the 4th Sunday of Lent, for atleast 400 years. Traditionally it was a day when families who lived in small villages would go to their "Mother Church", a larger church in a neighbouring town, instead of going to their local church. Servant girls who worked far away would travel home on this day to visit their families, and would always bring a gift to their mothers.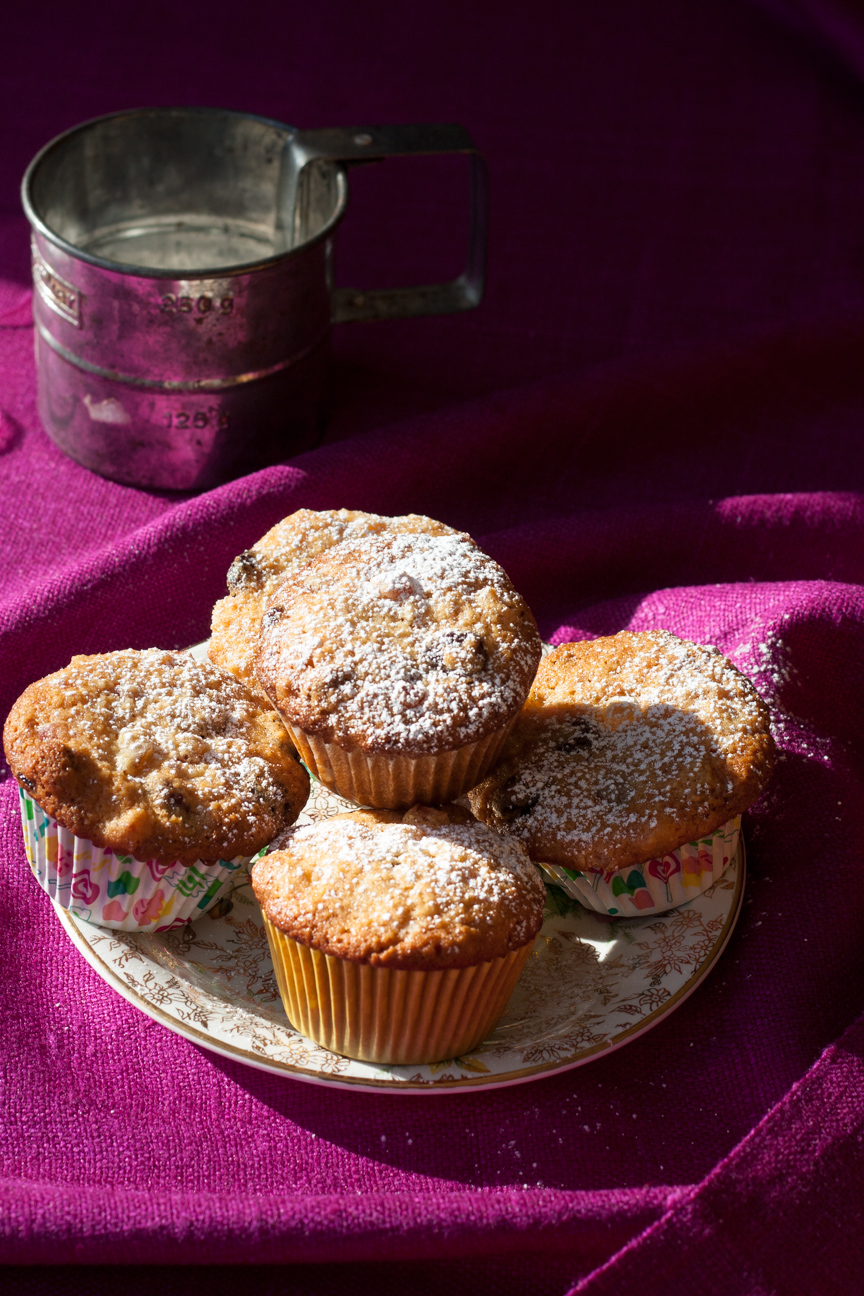 Simnel cakes were popular gifts as they were excellent traveling cakes: dense with dried fruit and sturdy with a marzipan filling and top they were not as delicate as today's frosted layer cakes. Simnel cakes also tested a daughter's cooking skills. If the cake was well made it would still be delicious a few weeks later at Easter when Lent was finished. Simnel cakes are recognizable by the 11 marzipan balls on the top to symbolize the 11 apostles (Judas was excluded).
Eventually, Mothering Sunday became less religious and more of a day to give thanks to one's mother. The 4th Sunday of Lent is now celebrated in England as Mother's Day and Simnel Cakes have become a popular dessert at Easter.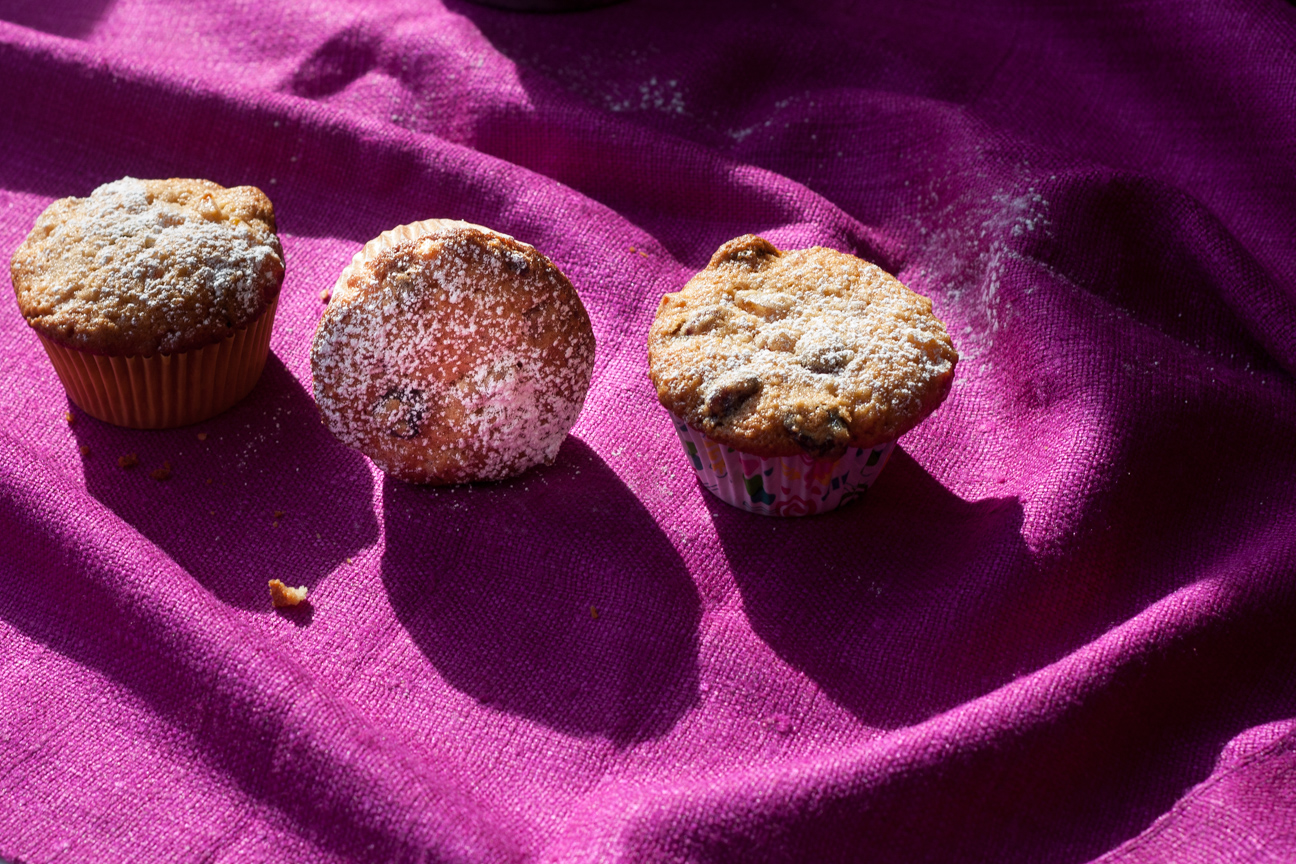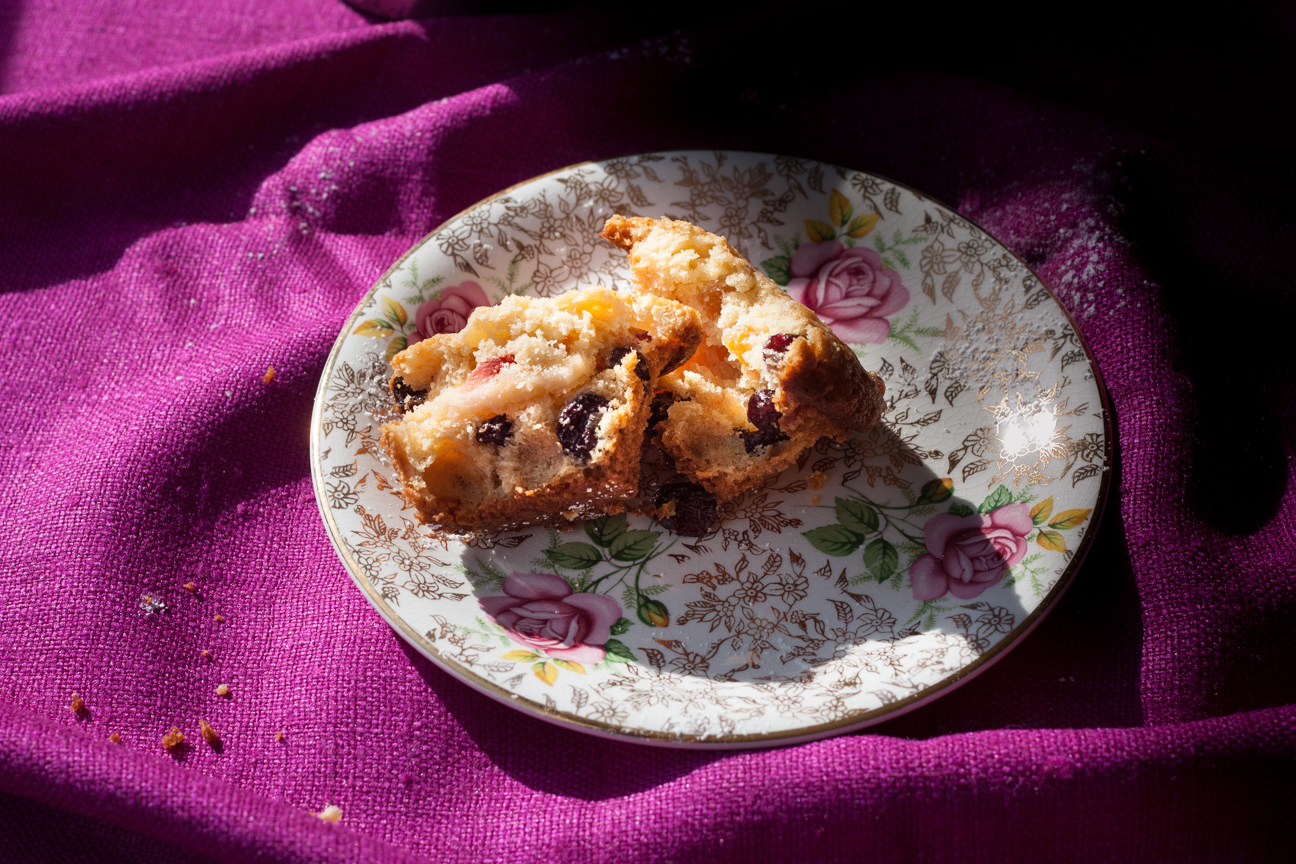 I decided to make Simnel Mini Cakes instead of one large cake. They bake up super fast, are easy to serve and if you have any leftovers are fantastic for a lunch box treat. These cakes are dense with ground almonds and studded with dried fruit. The centre of each mini cake has a disc of marzipan that adds to the elegance of these cakes.
Simnel cakes are traditionally decorated with marzipan on top, but I found that a dusting of icing sugar was the perfect as these cakes are sweet, dense and rich just on their own. If you find them too plain for easter, you could put a drizzle of icing on the top with sprinkles or candied flowers. Or you could tie some coloured ribbon around the middle. However you serve them, your dinner guests will love them.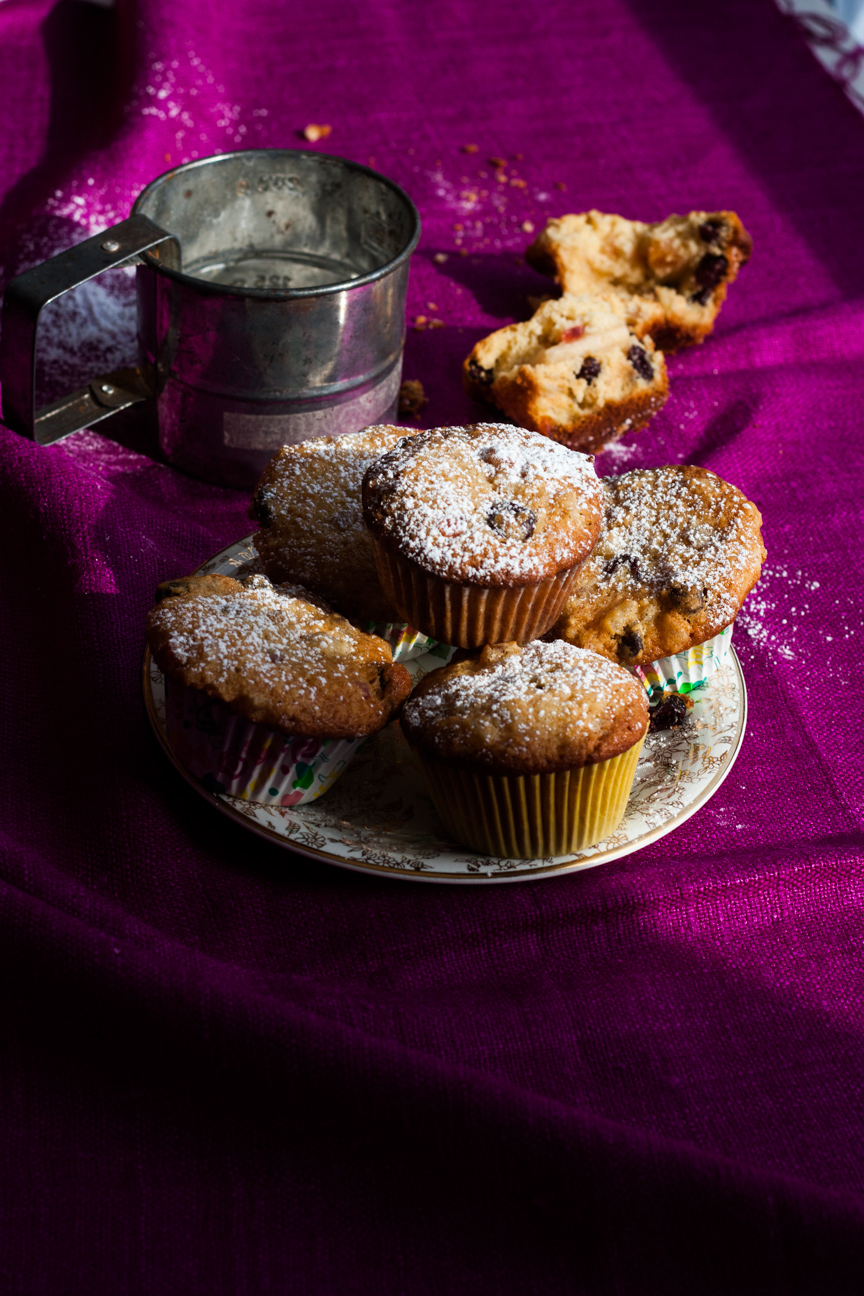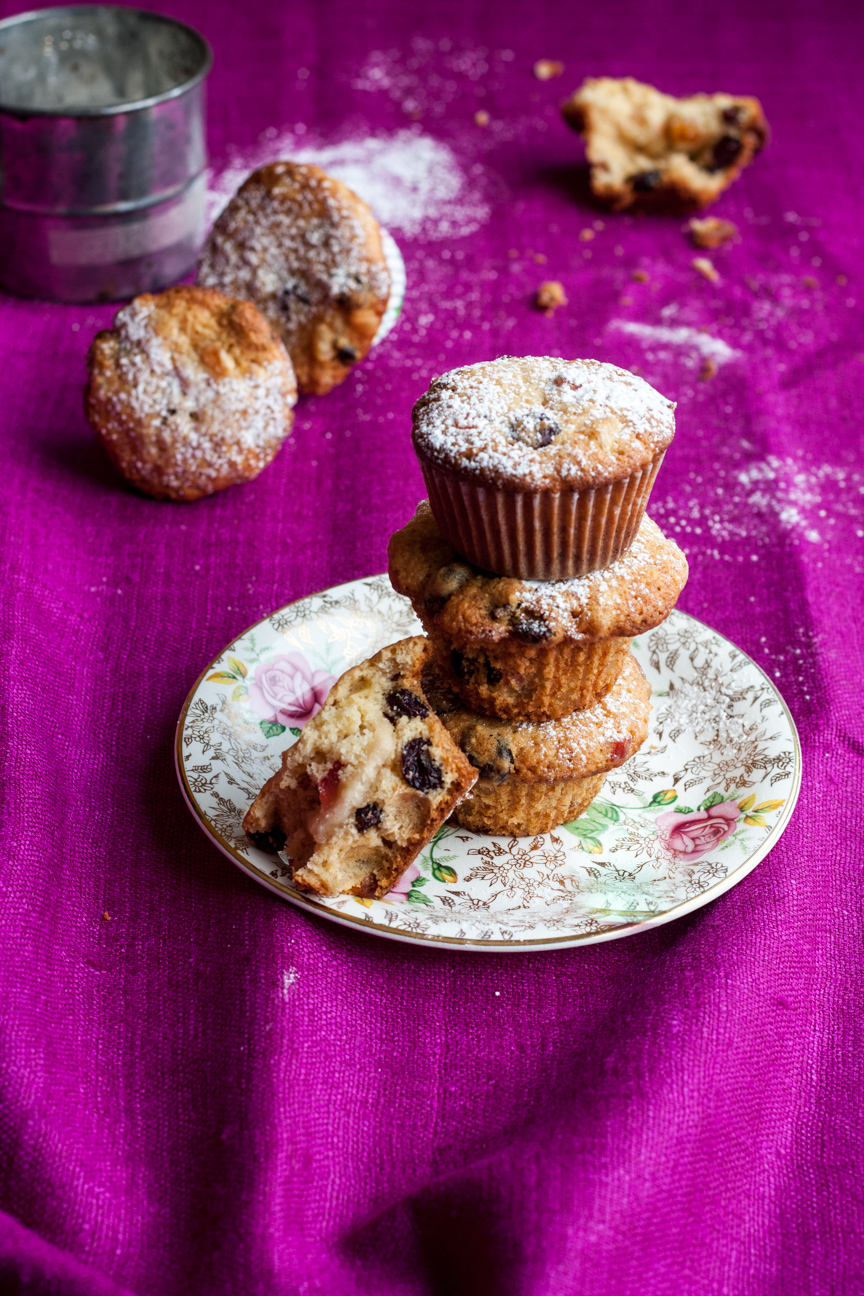 Happy Easter everyone!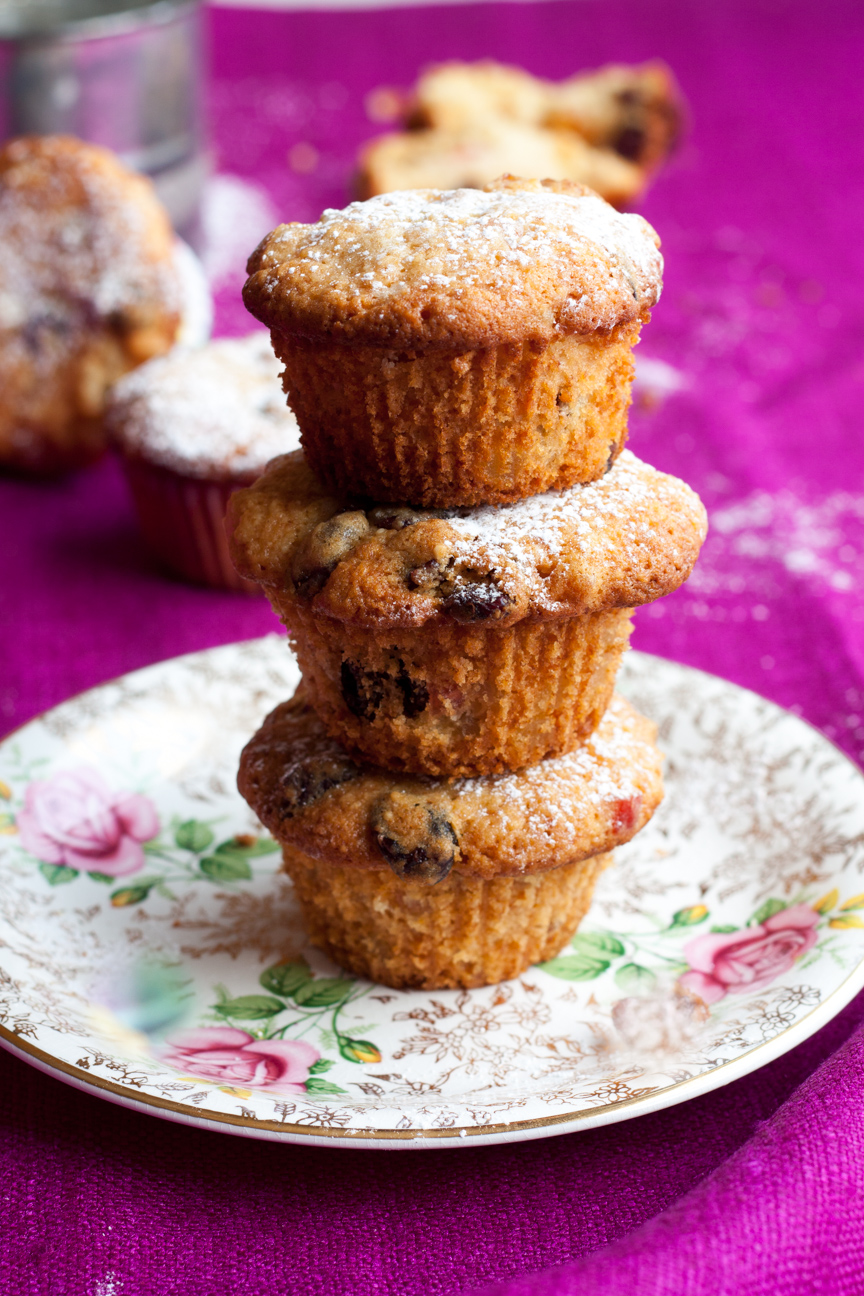 Print Recipe
Ingredients
1 cup butter, softened

½ cup white sugar

½ cup brown sugar

4 eggs, room temperature

2 cups flour

½ cup ground almonds

2 tsp baking powder

¼ pound dried cranberries

¼ pound candied ginger, chopped fine

¼ pound dried apricots, chopped fine

1/3 cup of light flavoured liqueur, such as elderflower, amaretto, grand marnier etc.

2 ounces mixed peel

zest from one lemon

1 pack marzipan, 227 grams

decorations: candied flowers, thin icing, sprinkles, or ribbon
Instructions
1
Soak dried fruit and lemon peel for 1 hour in liqueur.
2
Line muffin tin with parchment paper or paper cups.
3
Preheat oven to 300 degrees Fahrenheit.
4
Beat butter and sugar until light and fluffy. Add eggs, one at a time.
5
In another bowl, mix together flour, baking powder and ground almonds.
6
Add flour mixture to butter and sugar mixture. Stir until well mixed. Add dried fruit and stir until all the fruit is incorporated.
7
Slice marzipan into discs.
8
Pour half of cake batter into prepared spring form pan. Place marzipan disc in the centre, leaving a ½ inch border around the edges.
9
Spoon the rest of the cake mixture into tins. Only fill about 3/4 full.
10
Place pan in oven and bake for 30-40 minutes until done. Knife will still be slightly sticky after it is inserted. The top of the mini cakes will be a nice golden brown.
11
Let the mini cakes cool for ten minutes in pan. Then place cake on a rack and let it cool completely.
12
You can decorate the mini cakes with candied flowers, a drizzle of thin lemon icing (icing sugar + lemon juice) and/or some coloured ribbon.