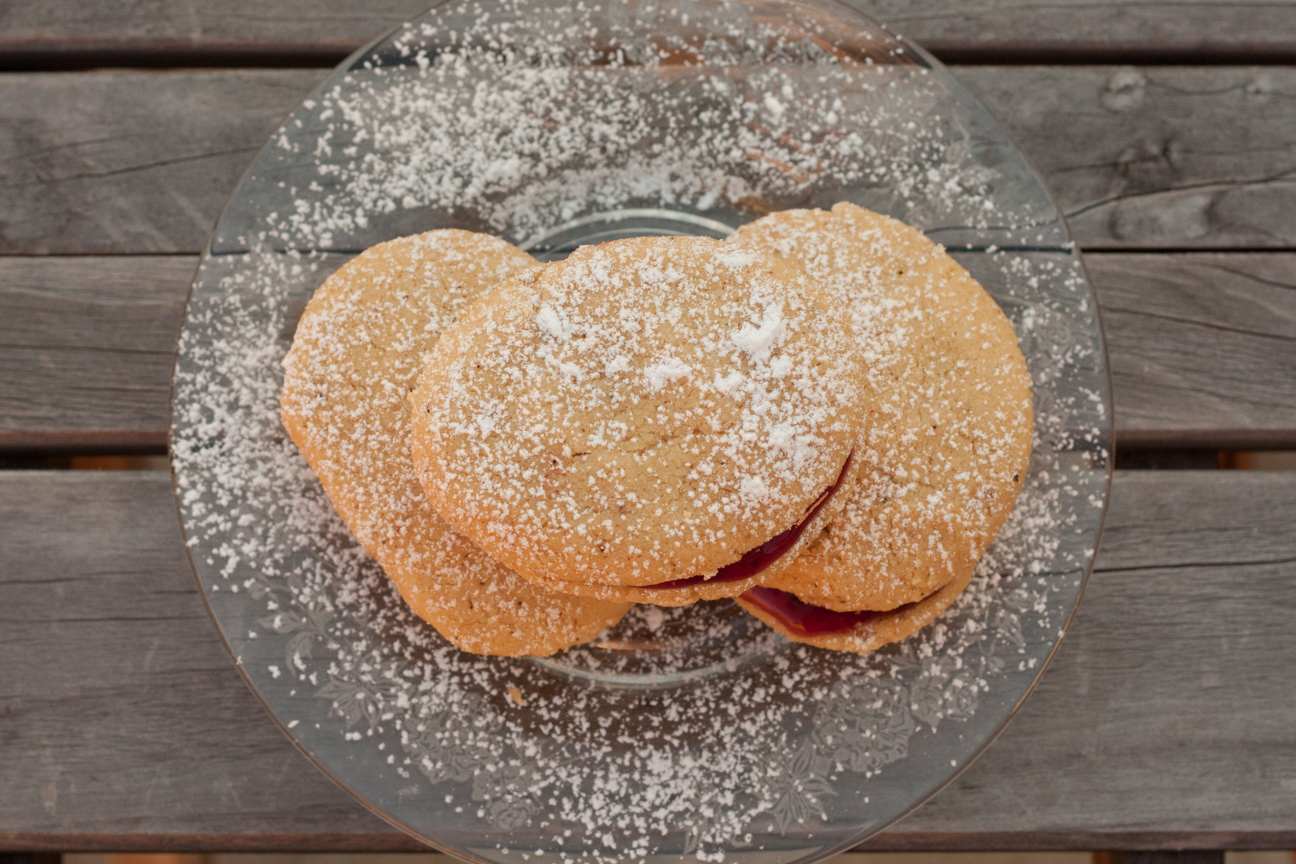 I made these Brown Butter Finnish Spoon Cookies a few weeks ago to whet everyone's appetite for the avalanche of christmas cookies soon to be upon us. Cookies are great any time of year, but at Christmas I like to bake up recipes that have that extra 'wow' factor. A lot of christmas cookies have special ingredients such as chocolate, macadamia nuts, toasted coconut or icing and sprinkles. The extra ingredient in these cookies is the browned butter. More of a mystery ingredient than extra fancy, the browned butter lends a smooth, nutty aroma to the cookie dough but without the nuts: guests will wonder what that secret ingredient is.  They have a texture resminiscent of shortbread and the lingonberry jam in the middle contrasts nicely to the smoothness of the browned butter flavour in the cookie.
If you have never made browned butter before, here are some photos to help guide you.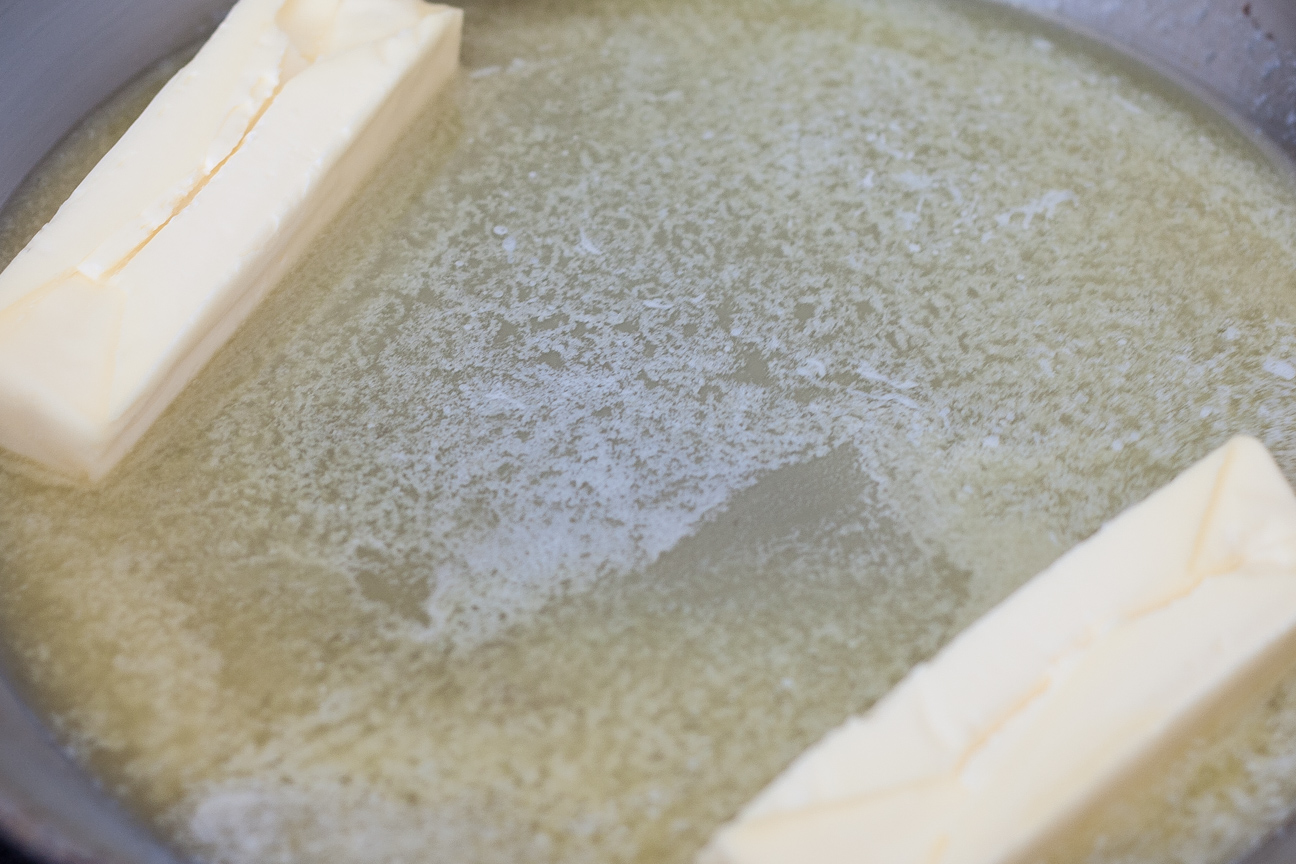 Add  two sticks of butter to a medium hot pan and let them melt.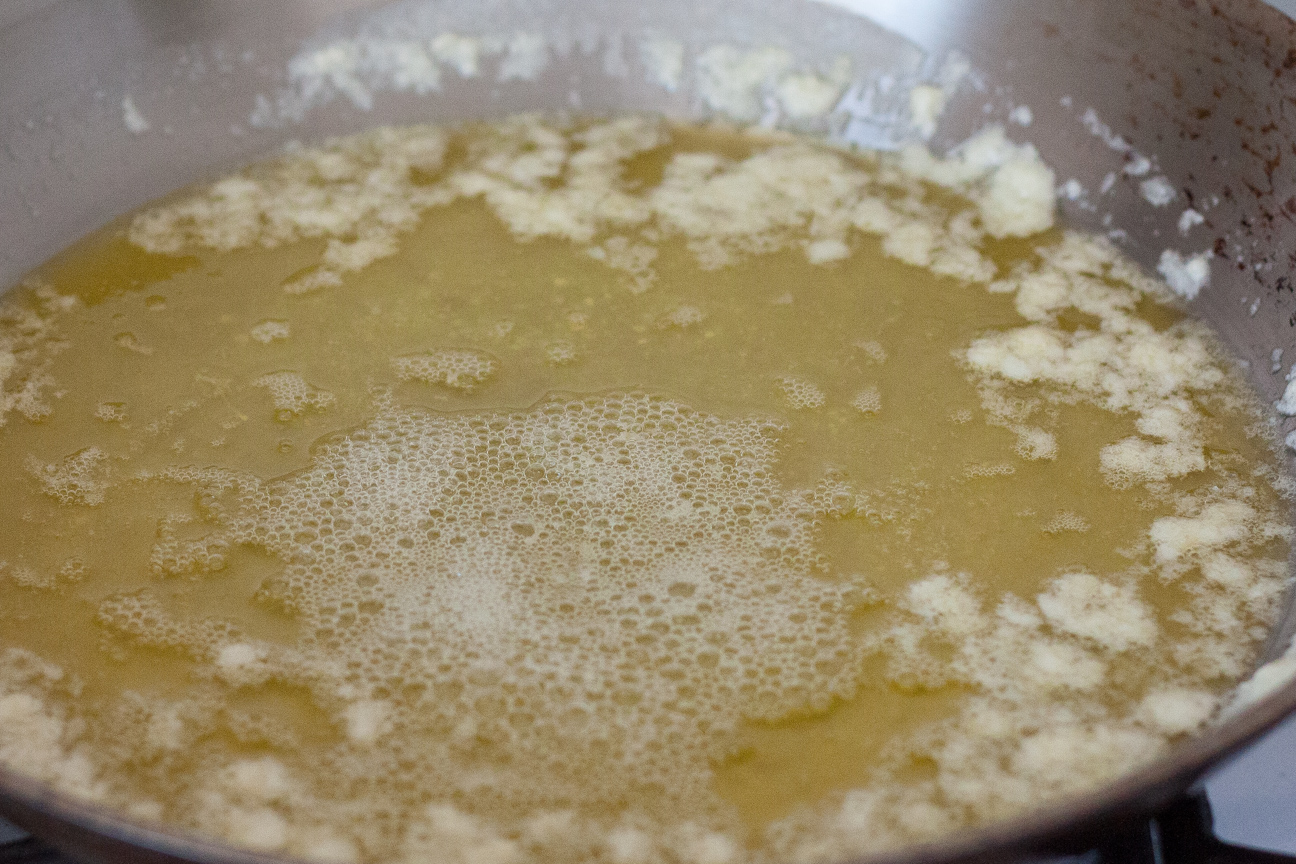 After all the butter has melted it will start to foam up.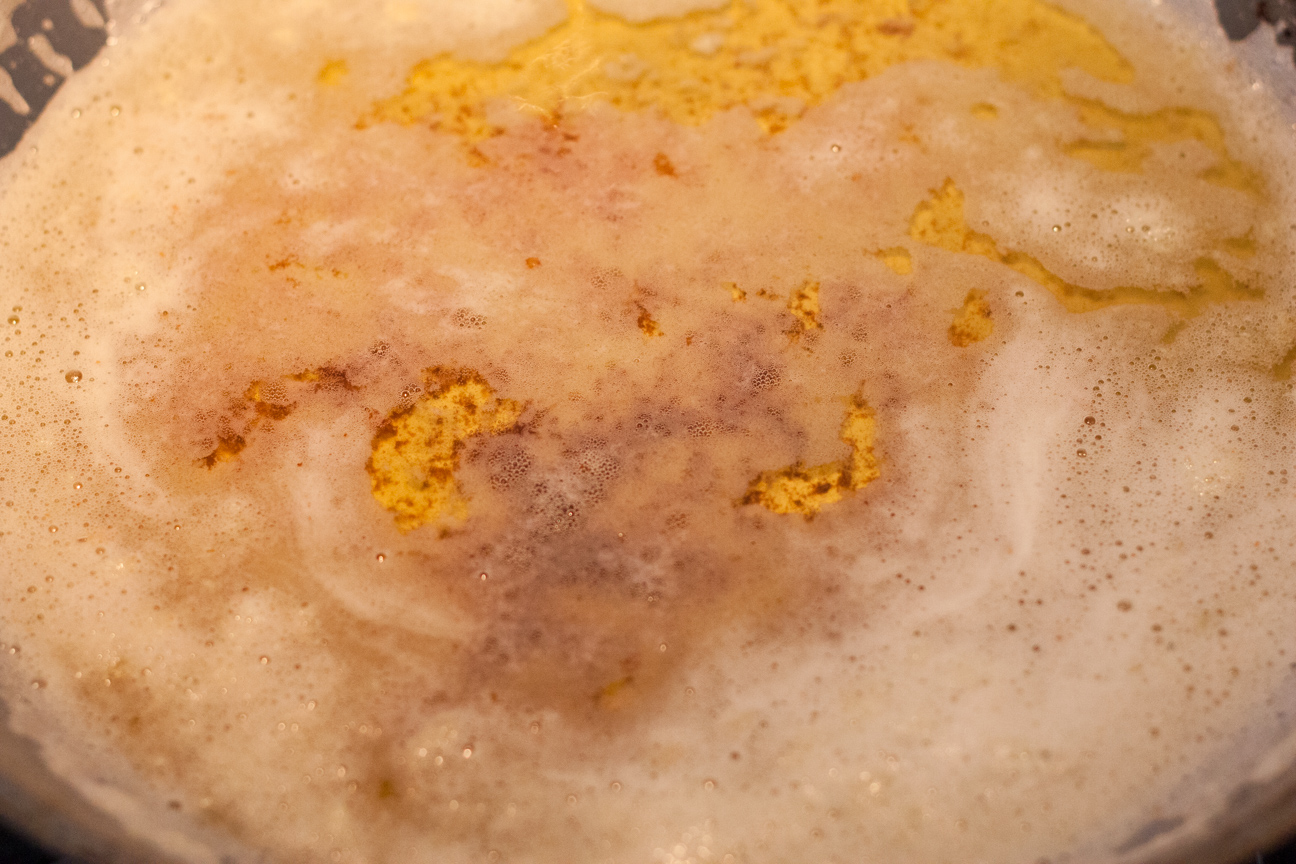 After the butter has foamed up, it will settle down and start to turn a golden colour. Take it off the heat as soon as the butter is a deep golden colour and the bits on the bottom are brown. If you wait too long, they will burn very quickly.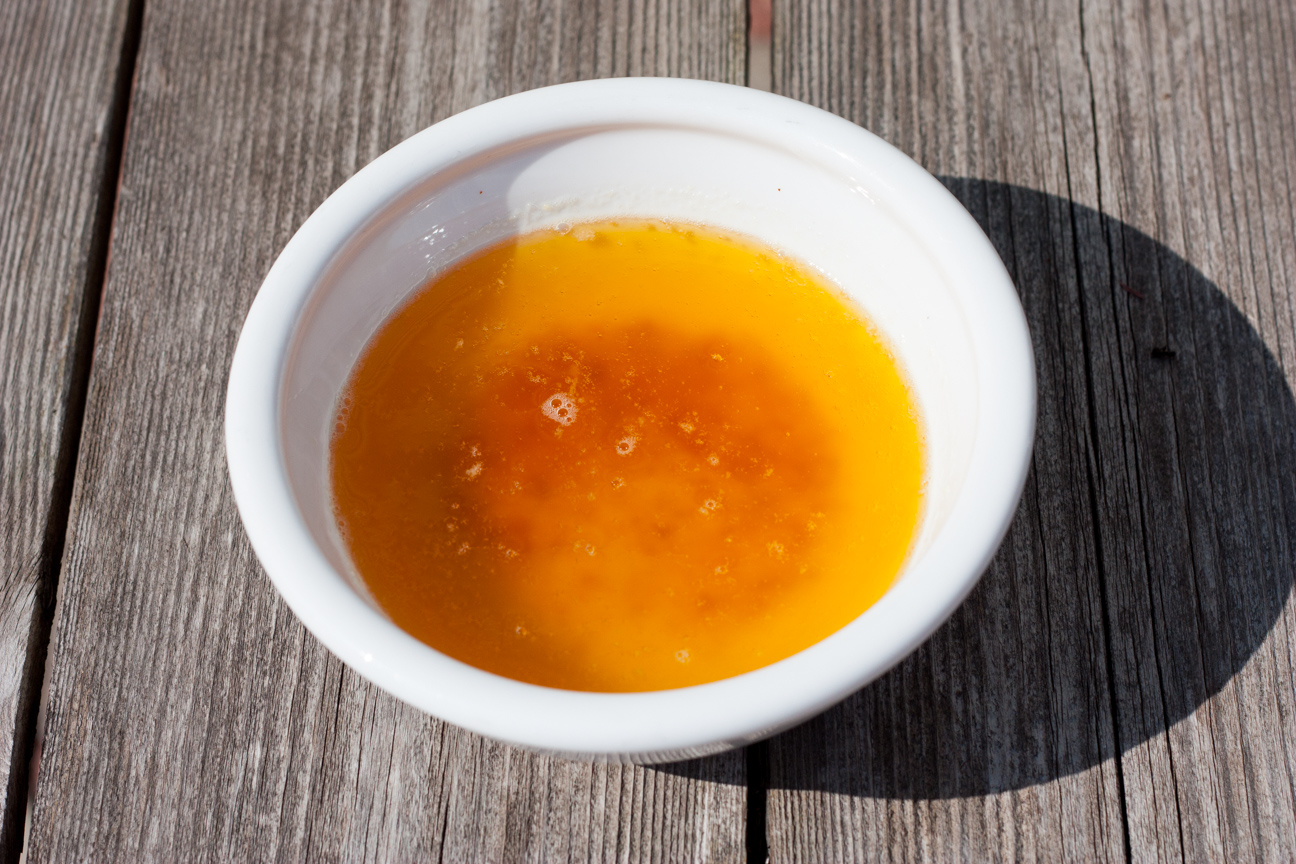 This is how the browned butter should look after it is poured out of the pan
The recipe for these cookies comes from Toronto Cooks by Amy Rosen.  My eldest son, Max, bought this book for me for Mother's Day last year.  Everyone in my family knows how much I love cookbooks. I have about 200 on my shelves now, most of them gifts from my husband. Max thought that I would enjoy a cookbook filled with recipes from the many fine restaurants in the city where I grew up. And he was right. This book is also special to me as it's the first cookbook he ever bought for me.
Max and I share a love for Scandinavia so this Finnish cookie recipe caught my eye straight away and was the first recipe I tried.  The raw dough has such an amazing aroma, I'm surprised it made it into the oven. I made my cookies a bit larger than the recipe instructed, so I only made about 20 filled cookies, and they are a bit larger than the original recipe.
Forming the dough on the teaspoon is just slightly tricky, but take your time, don't rush and they will turn out beautifully.
They're scrumptious! Hope you enjoy them as much as we did.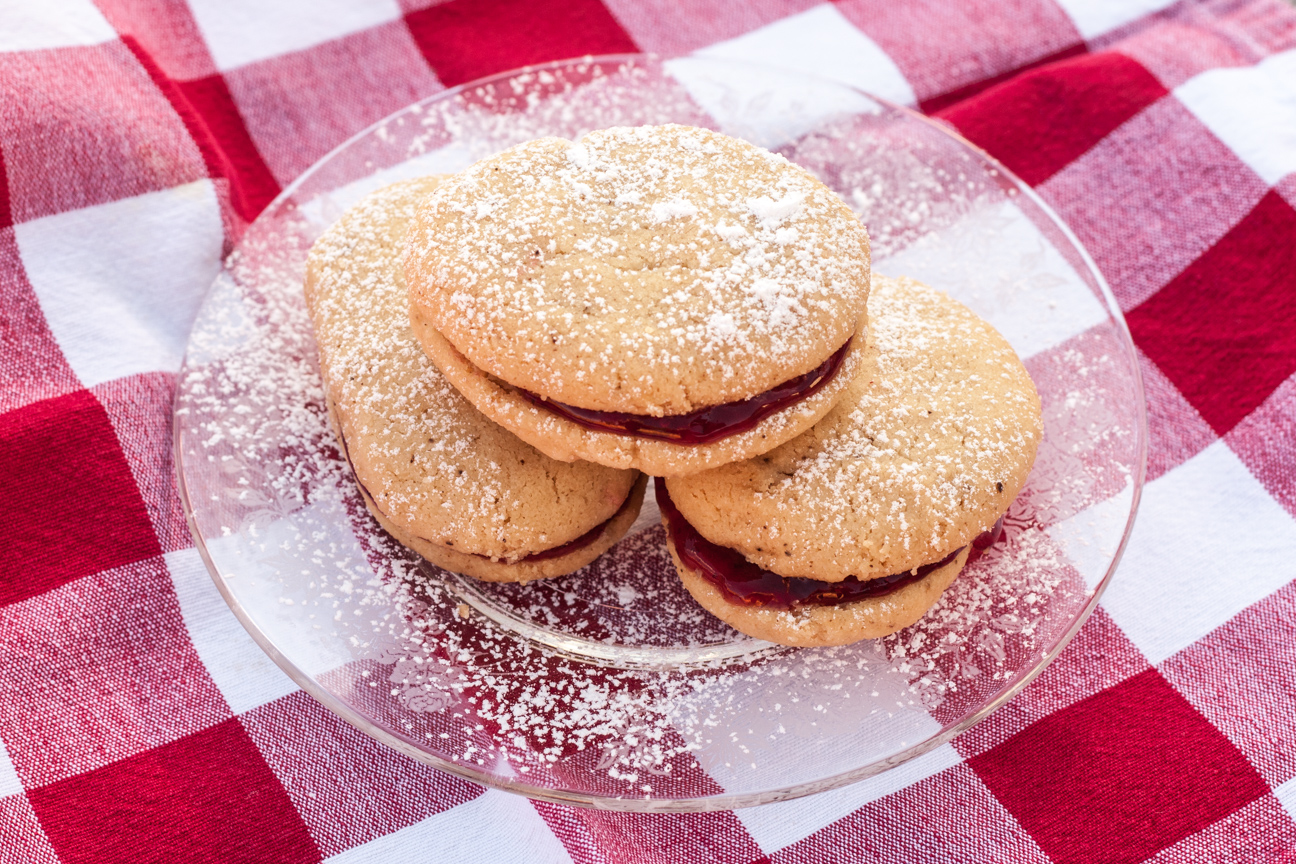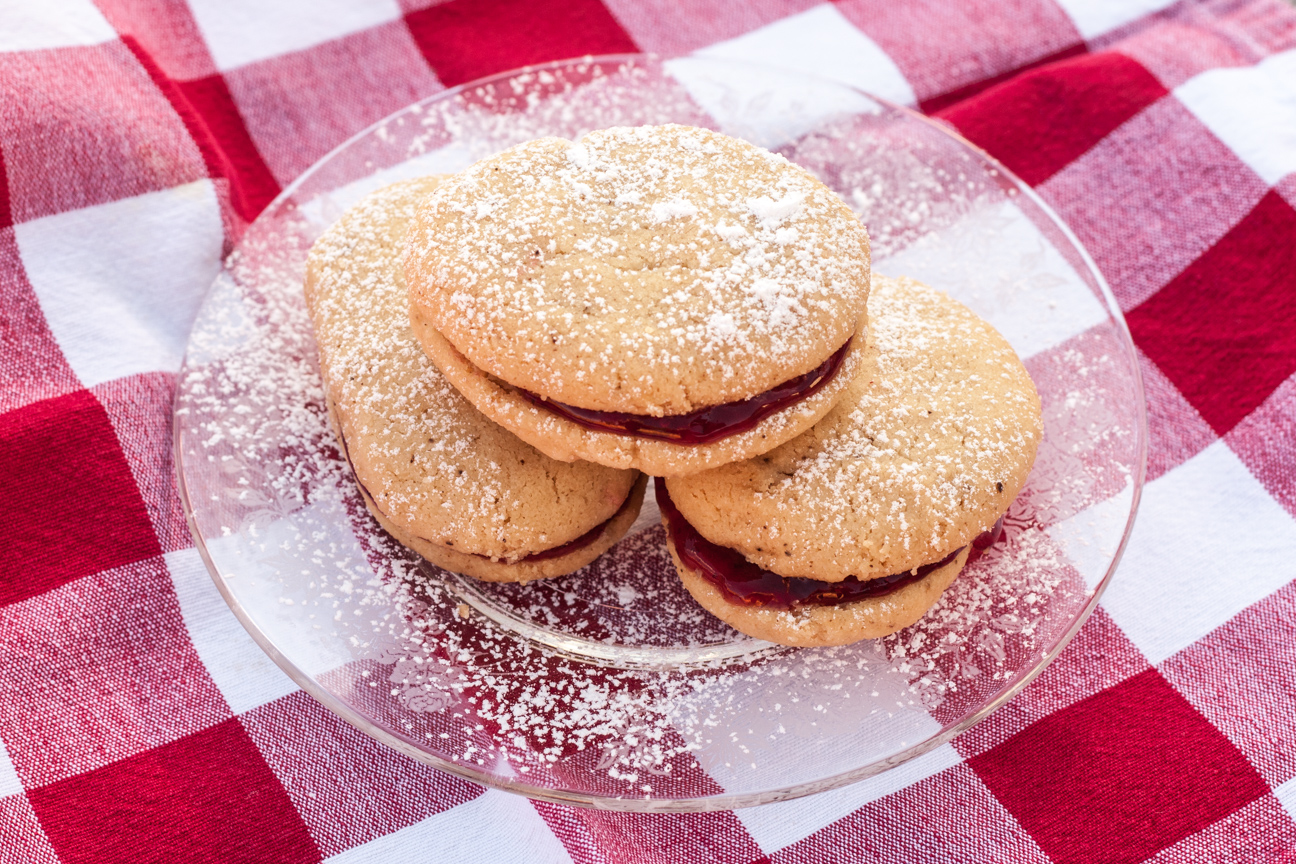 Print Recipe
Brown Butter Finnish Spoon Cookies with Lingonberry Jam
Ingredients
1 1/4 cups unsalted butter

2 cups all-purpose flour

1/2 tsp baking soda

3/4 cup superfine (caster) sugar

1 tbsp pure vanilla extract

1/2 cup lingonberry jam

icing sugar, for dusting
Instructions
1
Preheat oven to 325 degrees F. Line two baking sheets with parchment paper.
2
In a heavy-bottom saucepan or skillet, melt the butter until it foams up and then begins to brown and smells nutty. This takes about 10 minutes. Keep your eye on it, and don't let it burn.
3
Pour into a bowl and let it cool for about 20 minutes.
4
In another medium sized bowl, stir together flour and baking soda.
5
Once the browned butter has cooled, add the sugar and vanilla and stir until combined evenly. Add the dry ingredients to this bowl and stir until combined. Cover and set aside on the counter for 30 minutes.
6
To make the cookies, press some of the dough into a dessert spoon. Level the top off with a knife. Slide the dough off the spoon. Reshape with your hands, if needed, as the dough can be a bit crumbly. Place flatter side down on the cookie tray.
7
Bake in the oven for 10-12 minutes or until lightly browned and set. These cookies do not brown very much, so keep an eye on them and take them out of the oven when the cookies seem dry and set.
8
Cool the cookies on the baking sheet for 2 minutes and then transfer them to a cookie rack to cool completely.
9
Spread lingonberry jam or another jam on the flat side of one cookie. Then place another cookie on top. Sprinkle with icing sugar.
10
Store these cookies in an airtight container for about 1 week. But they wont' last that long. They're too goodl
While the cookies were baking I went outside to photograph some flowers in my garden on one of the last sunny warm days of fall.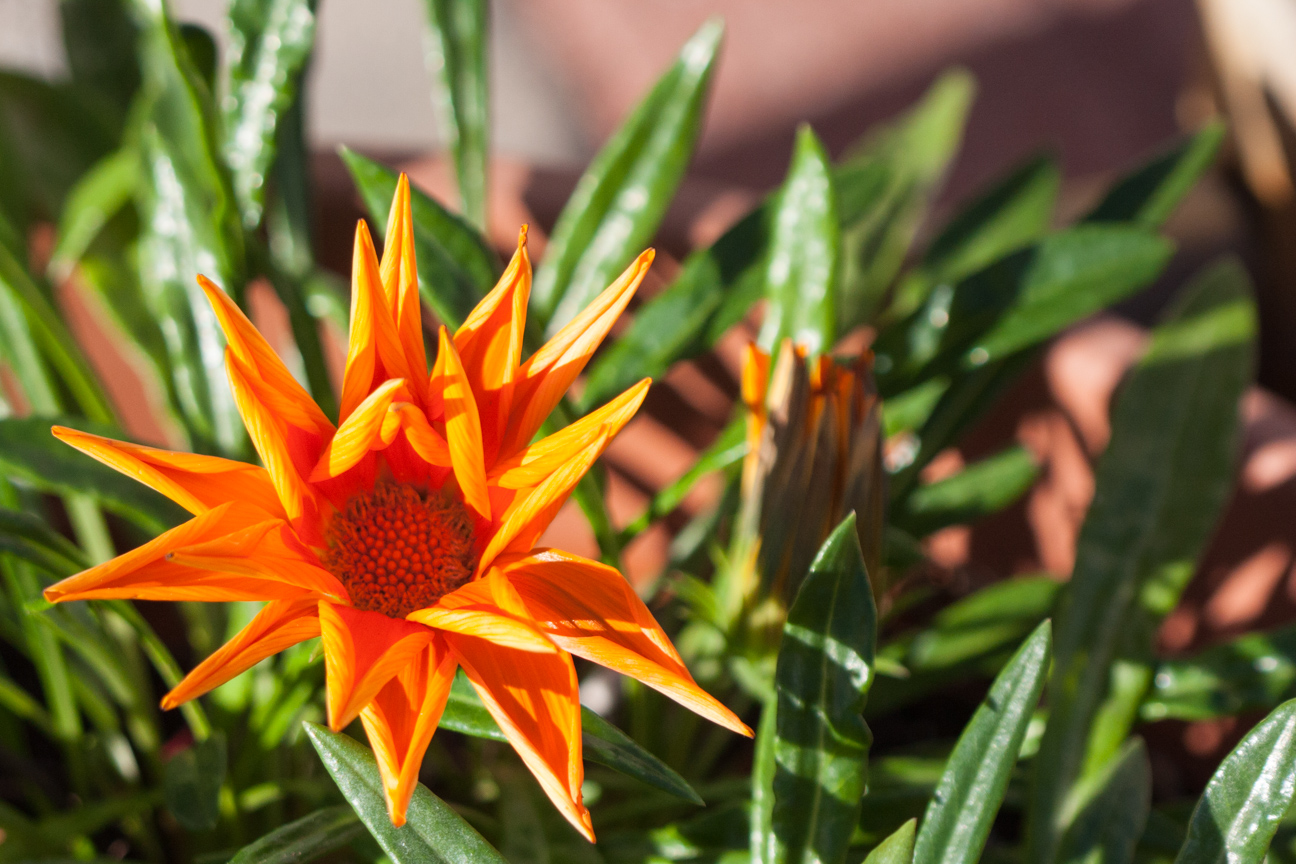 Orange Gerber in November