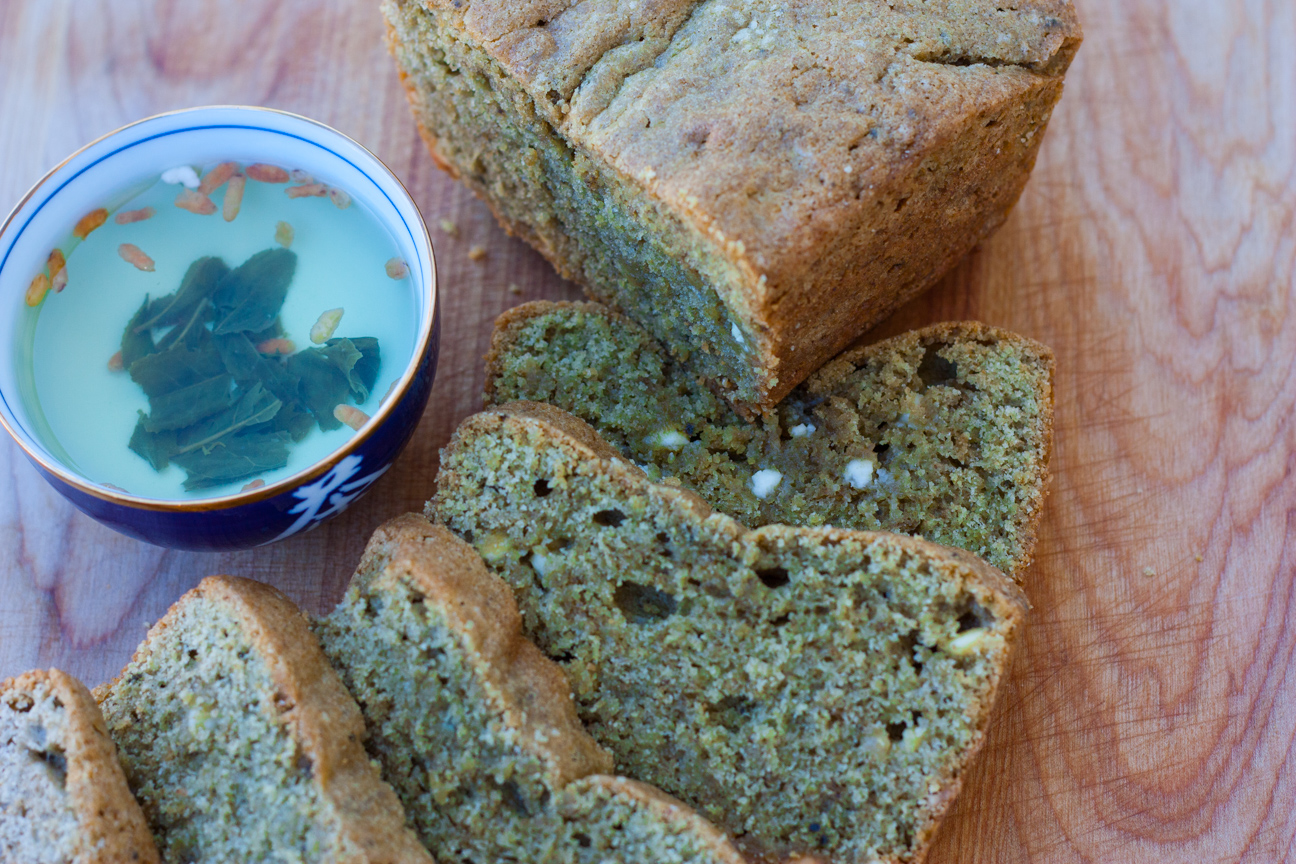 Awhile ago I bought some matcha powder from The World of Teas here in Ottawa. There were so many things that I wanted to make with it, smoothies, ice cream, lattes and this cake. My son bought me this amazing cookbook for Christmas two years ago: Tokyo Cult Recipes by Maori Murota and inside was an easy recipe for Matcha Cake.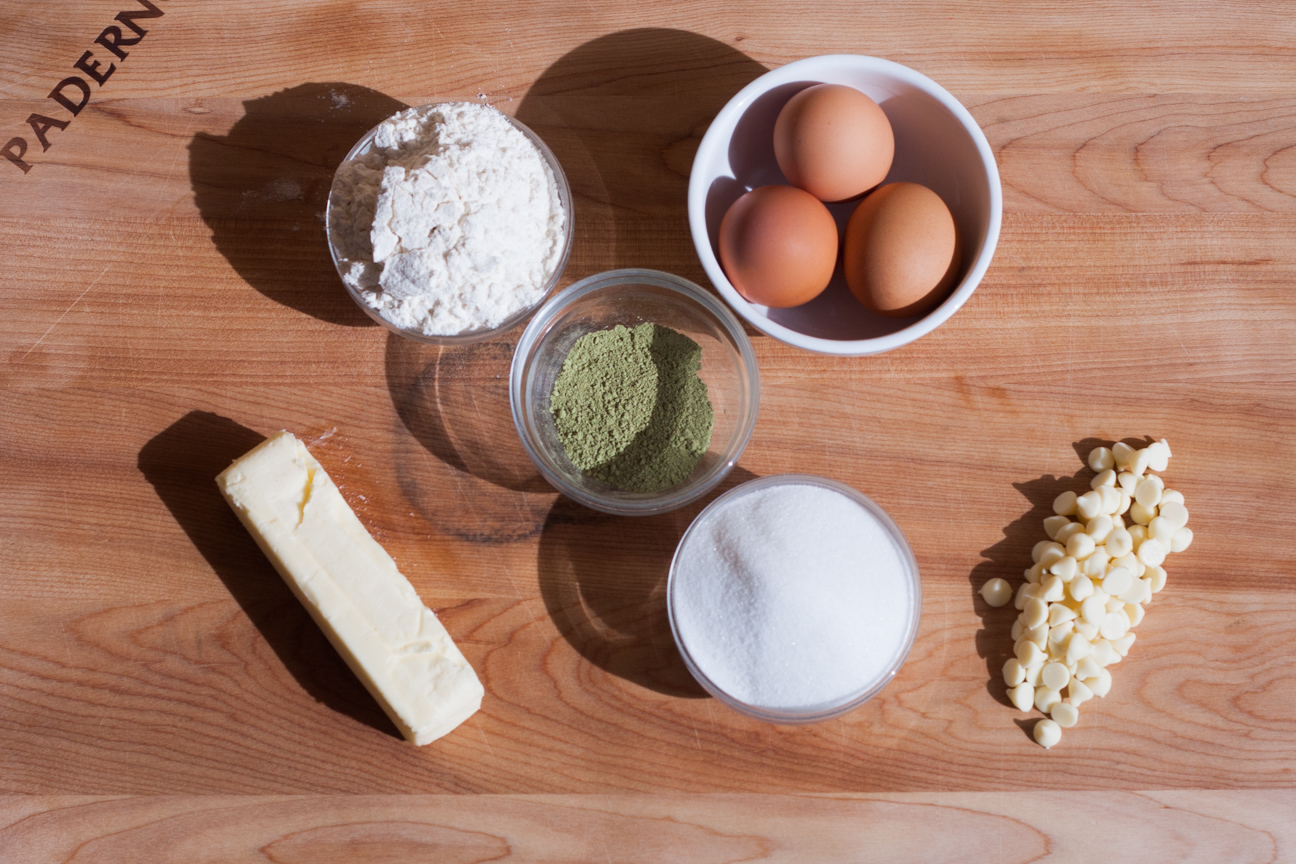 Matcha powder, for those of you who don't know,  is made from finely ground green tea. There are many varieties of matcha powder to buy, depending on whether you want to cook with it, or drink it. I used Culinary Matcha Powder, which is excellent for baking cakes and cookies, as well as using in smoothies and Matcha Lattes. It's also a bit cheaper than some of the other matcha powders available purely for drinking.
Have you ever baked with matcha powder before? Well, this was my first time and all I can say is, Wow! Matcha powder is so fun to bake with! It's like a little pinch of magic. In it's packaging, it is dry, dusty and green….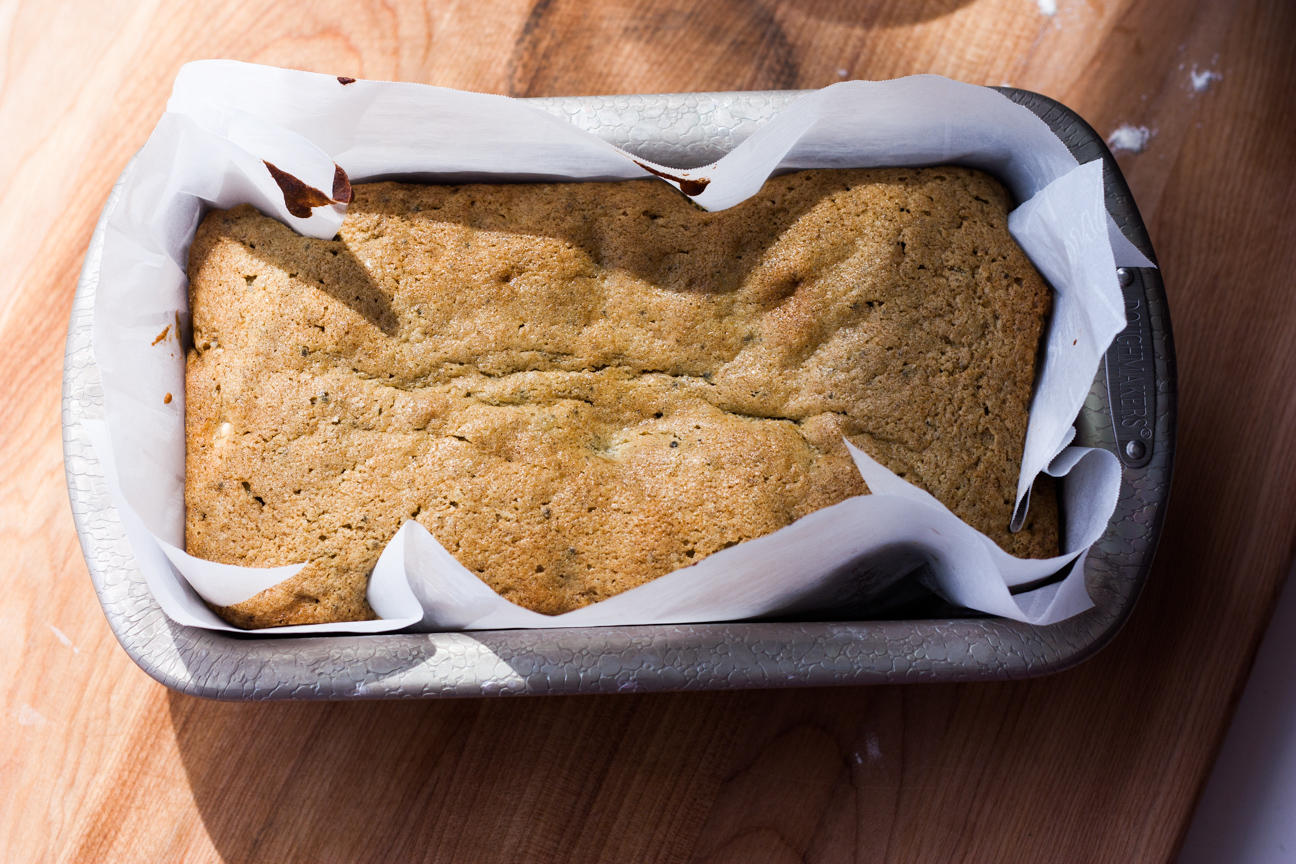 …but once you add butter, sugar, flour etc. the flavour and aroma of the green tea really pops! And when the cake is baking in the oven, the aroma is just delicious.
I also love the effervescent shade of green. If you love green tea, then you will really enjoy this bake-up. This Japanese Matcha White Chocolate Cake is the perfect summery bake. The soothing sweet white chocolate is the perfect match for earthy and grassy notes of green tea. It's just what you need for a summertime bake.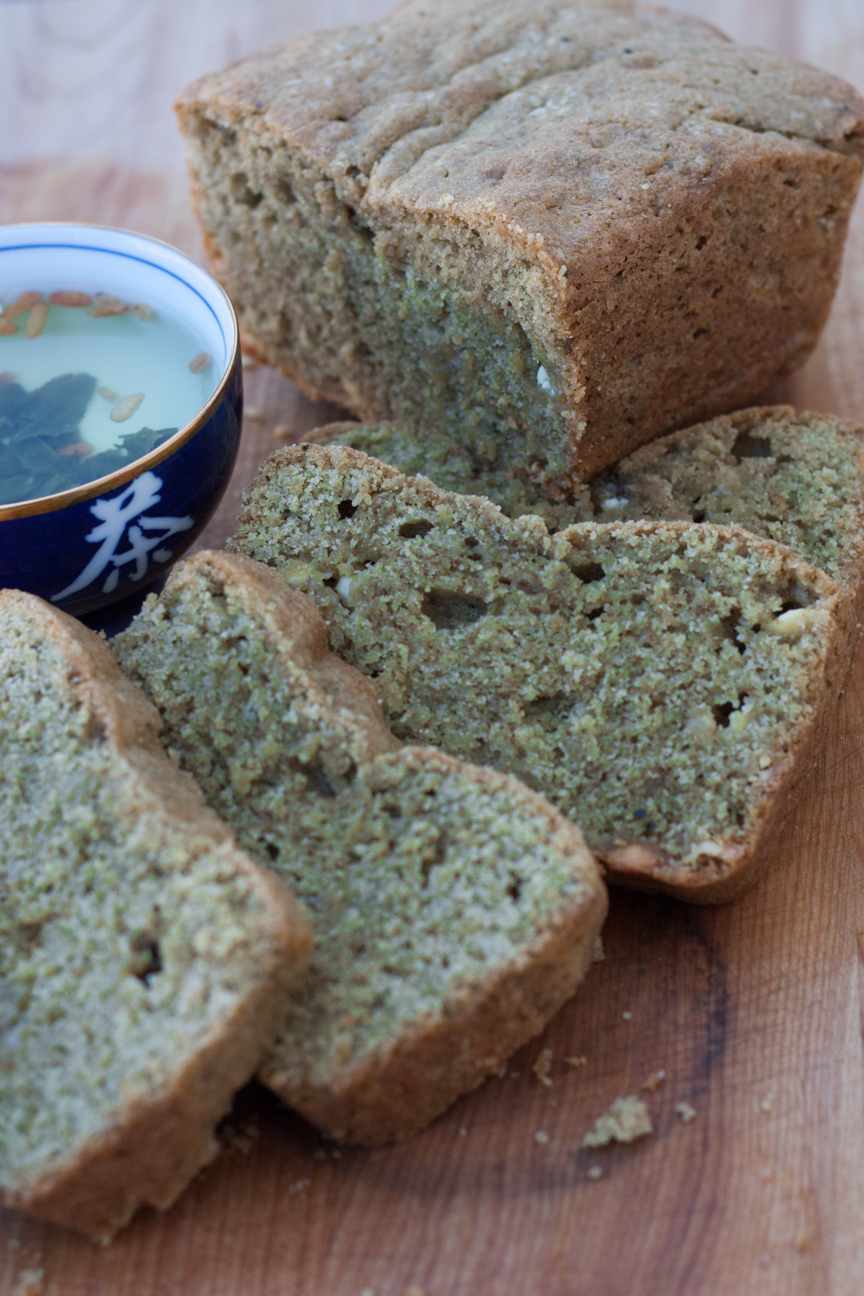 Besides the great aroma and taste of this cake, I also just love that I can bake a green cake and you will too,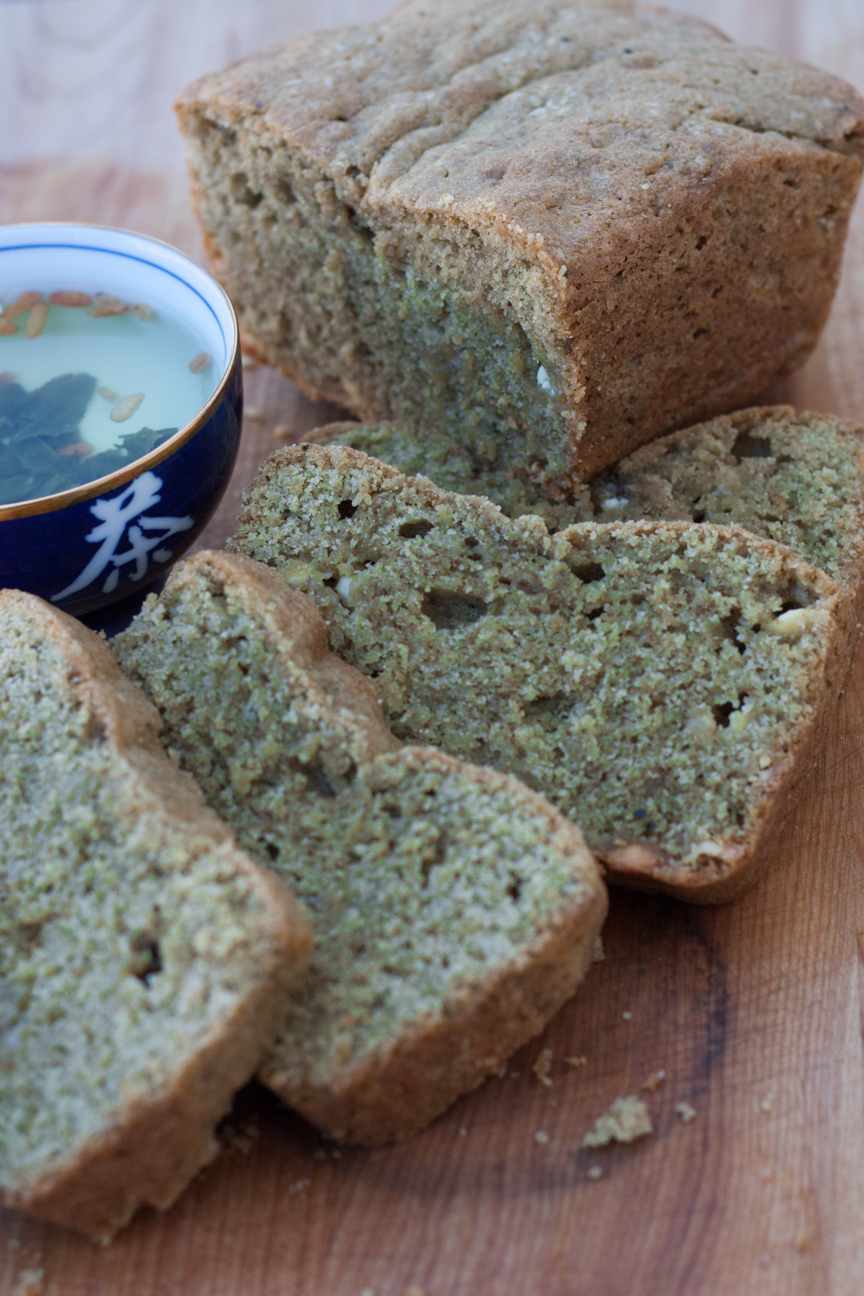 Print Recipe
Japanese Matcha White Chocolate Cake for a Summer Picnic
Ingredients
3 eggs

150 grams butter, softened

150 grams sugar

100 grams all-purpose flour

50 grams spelt flour

1 tablespoon matcha powder

1 tsp baking powder

70 grams white chocolate chips
Instructions
1
Preheat oven to 325 degrees fahrenheit.
2
Line a loaf pan with parchment paper. Or alternately, coat loaf pan with some softened butter, and then sprinkle flour on top. Shake out excess.
3
Beat the butter and sugar for about 5 minutes until very very pale and very fluffy.
4
Add in the eggs, one at a time. Beat the mixture in between each egg addition.
5
Sift the flour, baking powder and matcha powder.
6
Mix the dry ingredients into the butter sugar mixture either on very low on your mixer or with a wooden spoon or spatula.
7
Stir in the white chocolate chips.
8
Pour the batter into the prepared loaf pan.
9
Bake in the oven for 40-60 minutes.
10
Remove from oven when cake tester comes out clean.
11
Let cool in tin for about 10 minutes. Then remove and let cool on a rack.
12
Slice into approximately 12 slices.