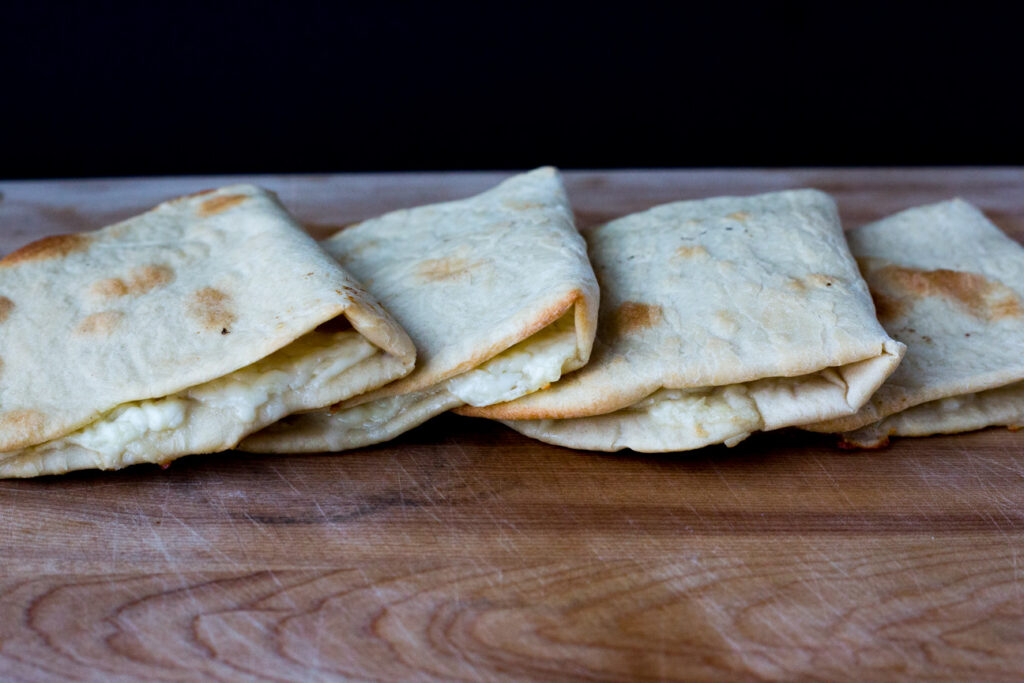 Lebanese Cheese pies are one our favourite take out meals: soft freshly baked flat bread wrapped around 3 types of gooey melted cheese. Heavenly.
Lebanese Cheese Pies are a real treat in our family. We have a favourite Lebanese pie shop a few blocks away, that we love to pop into from time to time. Such a treat to pick up a half dozen pies for lunch or to snack on.
If you don't have a cheese pie shop near you, these pies are super easy to make at home. And so good! Who doesn't love a warm melting, gooey cheese sandwich made with fresh dough. I'm telling you, after you try these, grilled cheese sandwiches will never be enough.
In Lebanon, these are eaten regularly for breakfast. I also think they would be great first thing in the morning, but we usually have them for lunch or even for dinner.
Lebanese cheese pies are made from a mixture of three different cheeses: mozzarella, halloumi, and akawi. You can find halloumi and akiwe cheeses at any middle eastern shop. Akiwe cheese is quite salty, so whenever I use it, I cut it into cubes and soak it in water for 60-90 minutes.
I love the combination of freshly baked soft flat bread with this amazing mixture of cheeses: salty akawi, gooey, melted mozzarella and halloumi which gives this sandwich substance. You could make your own mix if you wanted, but I really like this combination.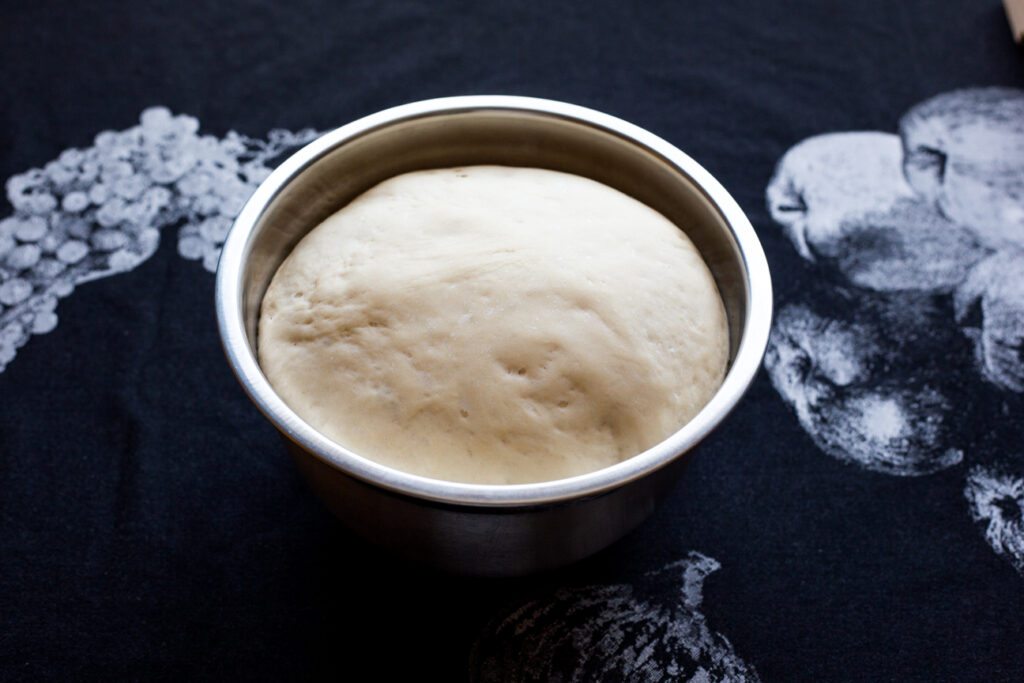 What makes Lebanese Cheese Pies so delicious is that they're made with freshly baked flat bread. To make the dough, you mix together all the dough ingredients and let it rise in a large bowl until double in bulk.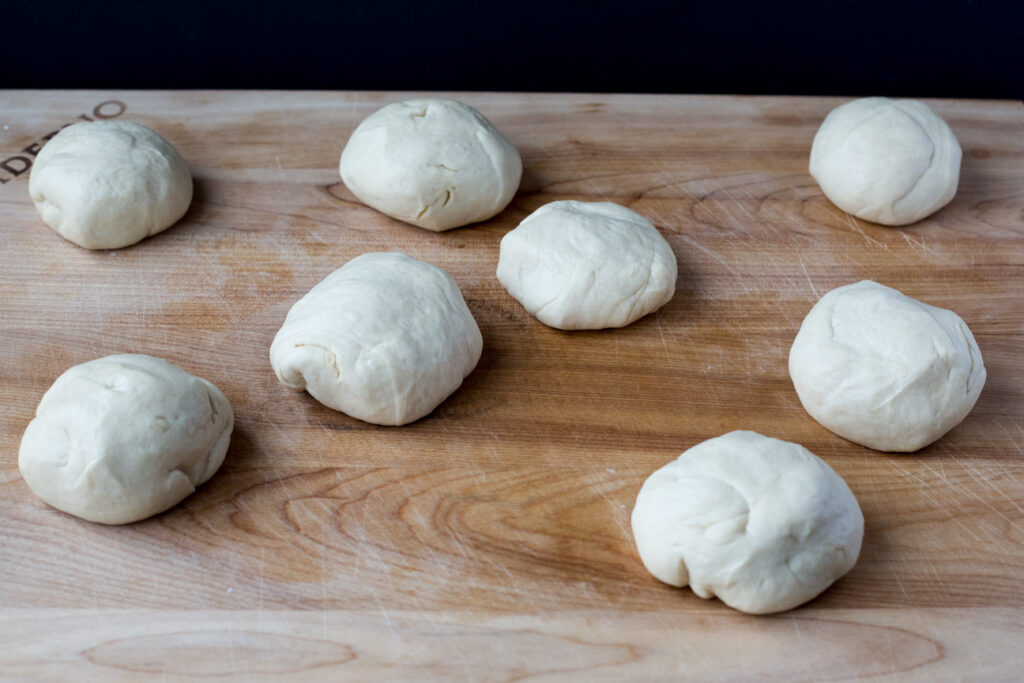 Cut the dough into 8 pieces and rolled slightly into balls. Let these rest for about 30 minutes.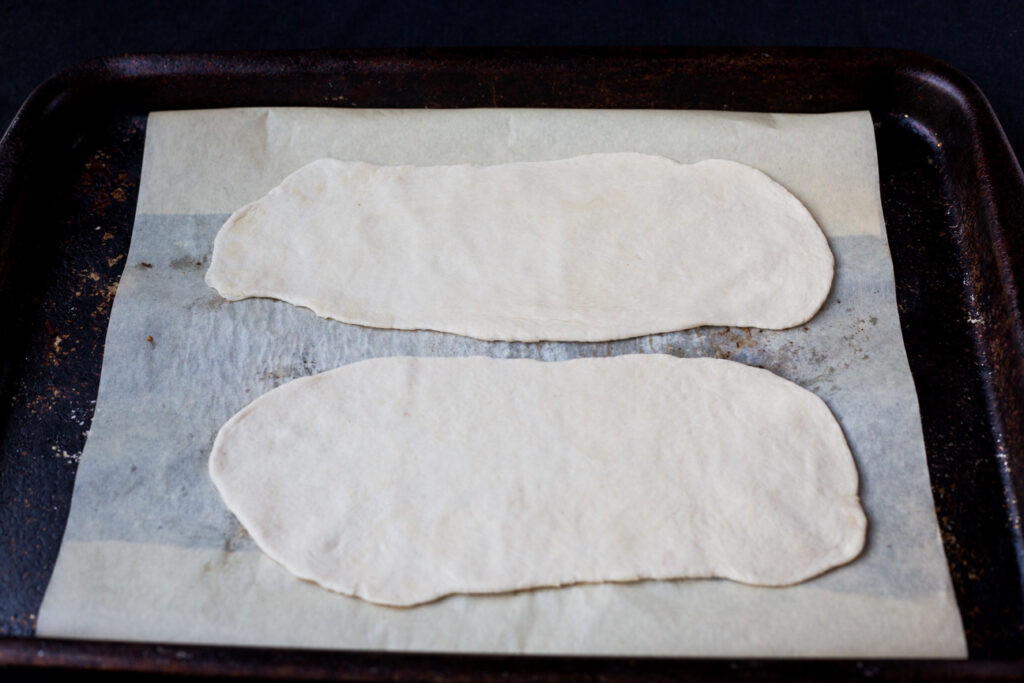 Once the balls have rested for 10-15 minutes, you can roll them out. They should be about 30-35 cm long. You don't have to be too accurate. Place them on a baking sheet. Bake the rolled out dough for about five minutes. It will start to form small bubbles on top. Sprinkle with a handful of a mixture of the cheeses, about 50 grams. Don't let the cheese get too close to the edges. Continue baking the cheese pies at 425 F for another 10-15 minutes. The cheese will be bubbly on top and the flat bread dough will be golden underneath. Remove the cheese pies from the oven and fold over immediately.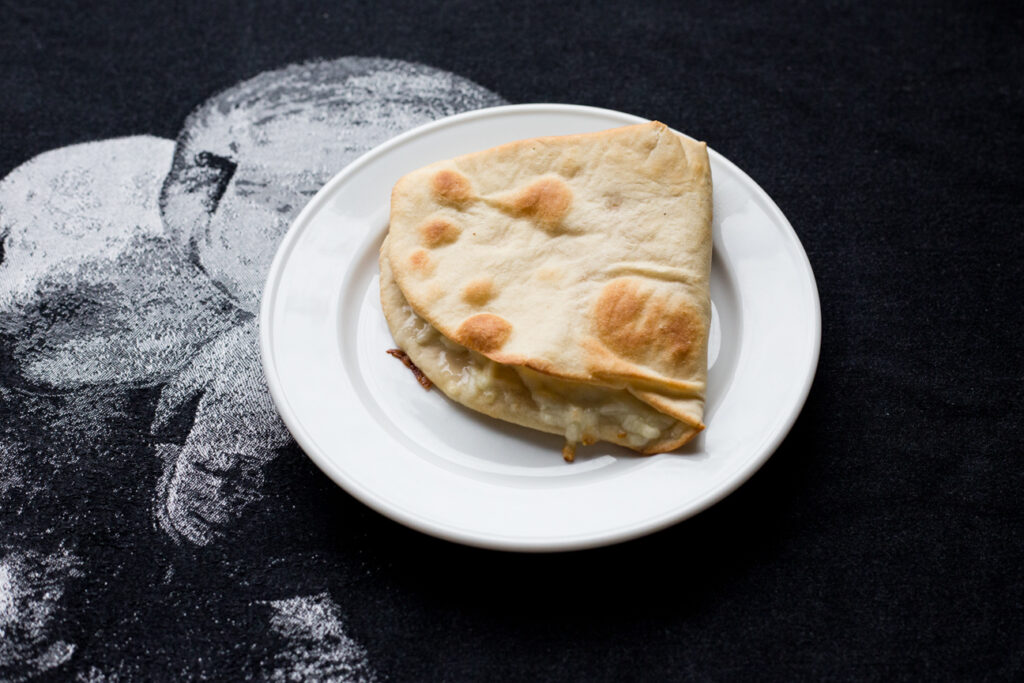 They will be really hot when they come out of the oven. You may need to wait a couple of minutes before they cool down. But then, dig in. You're going to love them.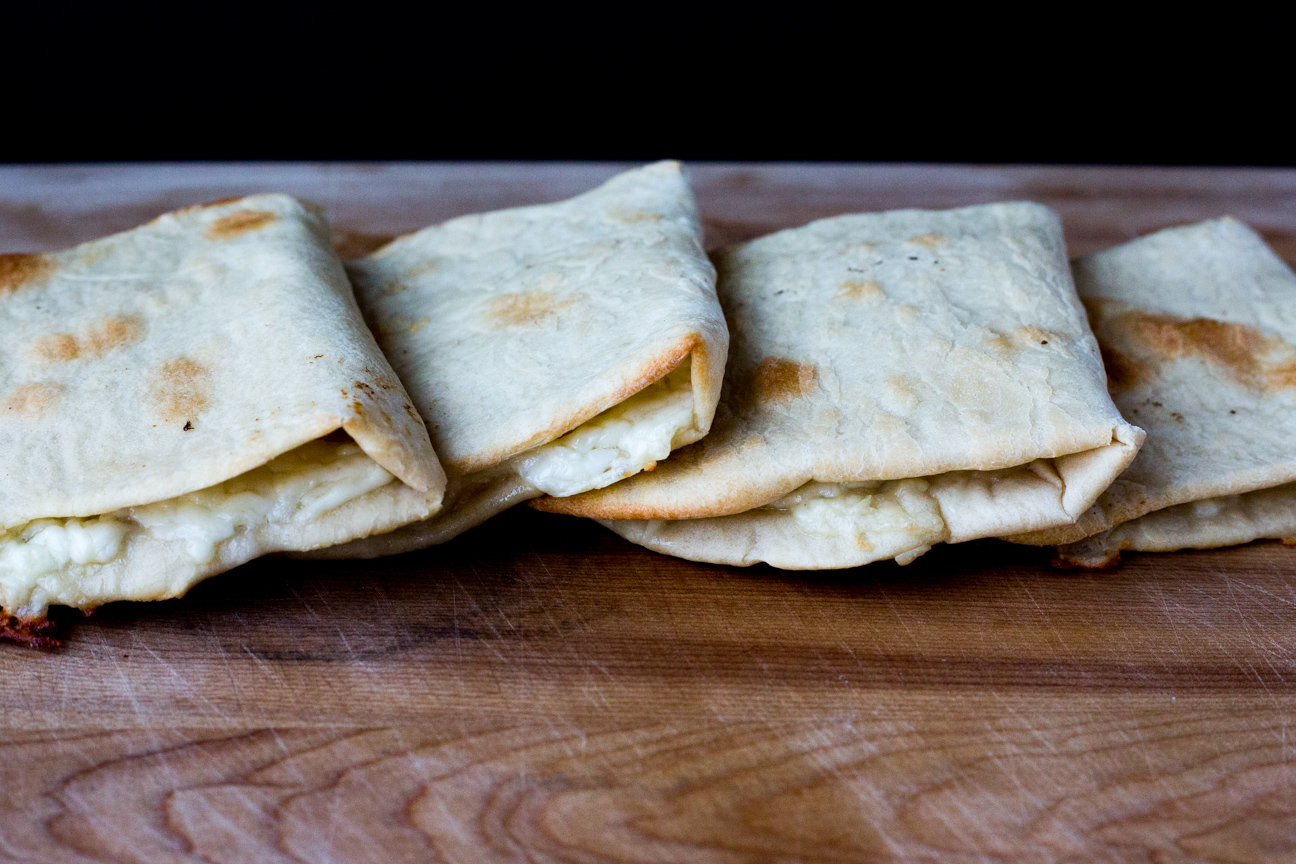 Print Recipe
Delicious Lebanese Cheese Pies
Ingredients
500 grams flour

1/2 tsp salt

1 1/2 tsp yeast

1/2 tsp sugar

2 Tbsp warm water

3/4 cup warm water

80 mL yogurt (I used full-fat yogurt)

2 Tbsp olive oil

Cheese filling:

150 grams mozzarella

150 grams akawi cheese

150 grams halloumi cheese
Instructions
1
Dissolve the yeast in the 2 Tbsp warm water with the sugar.
2
Mix together the 3/4 cup of water, yogurt and olive oil in a medium bowl.
3
Add the salt to the flour and stir.
4
Add the liquid ingredients to the dry.
5
Mix together using the dough hook with your mixer.
6
Do this until the dough is smooth and elastic.
7
Let the dough rise in a warm place until double in bulk. This will take between 45 minutes to 90 minutes, depending on how warm your kitchen is.
8
Punch the dough down and then cut into 8-10 balls. Depending on how big you want your cheese pies.
9
Preheat your oven to 425 degrees F.
10
Let the balls of dough sit (covered with a tea towel) for 10-15 minutes.
11
Roll out 2 balls of dough.
12
Place these on a parchment lined cookie sheet.
13
Bake in the oven until they start to bubble up; about 5 minutes or so.
14
Remove the tray from the oven.
15
Sprinkle on a handful of cheese; somewhere between 1/3 to 1/2 cup depending on how big your cheese pies are.
16
Fold over and continue to bake until the cheese melts; about 5 minutes.
17
Let cool before eating, as they will be very hot.