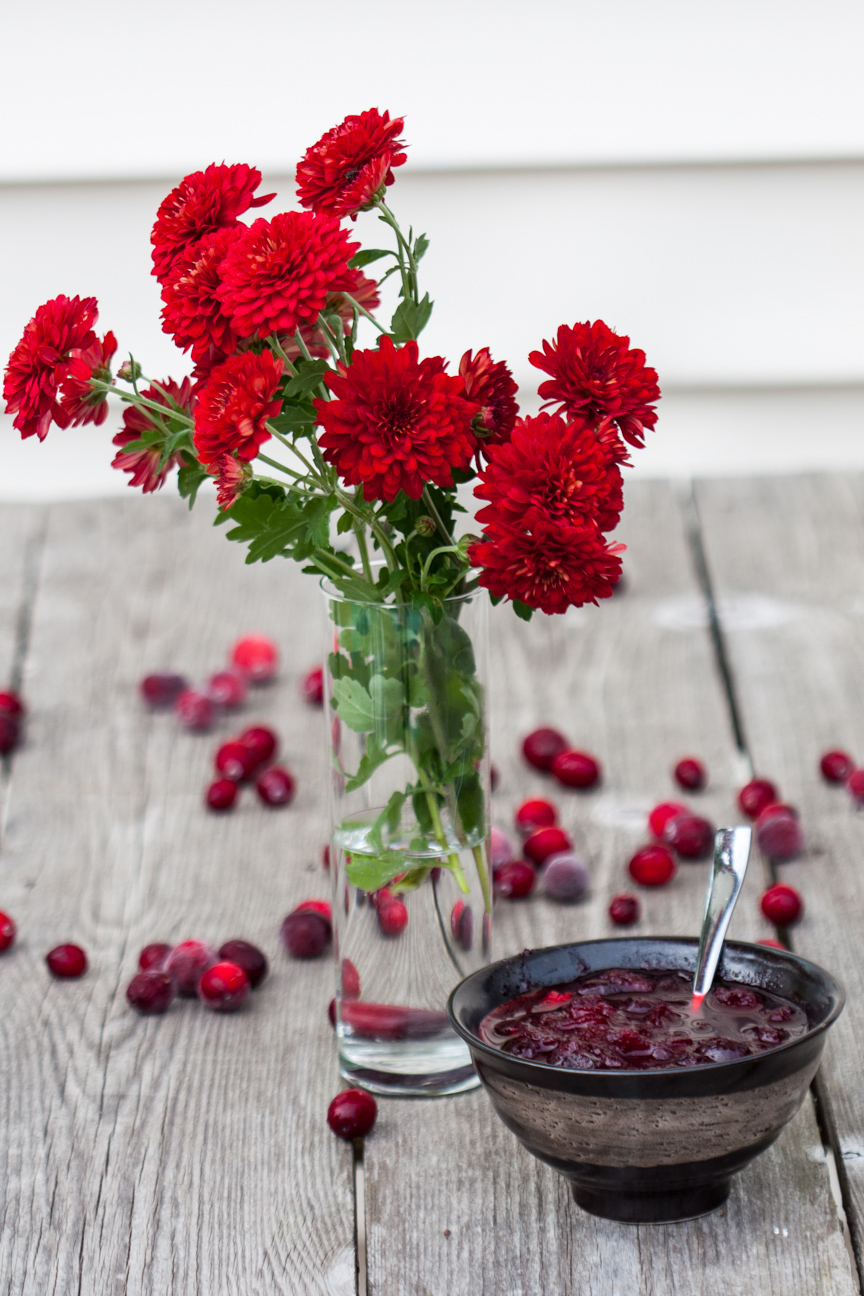 Thanksgiving is almost here! Yay! Thanksgiving has always been one of my favourite family dinners. I like it because it's just about getting together with family and friends and enjoying all the great seasonal fruits and vegetables. No gifts, no cards, nothing commercial involved at all. We usually go for a nice long walk in the woods in the afternoon, followed by a lovely dinner of turkey, stuffing, brussel sprouts all served with my Autumn Orange Port Cranberry Sauce.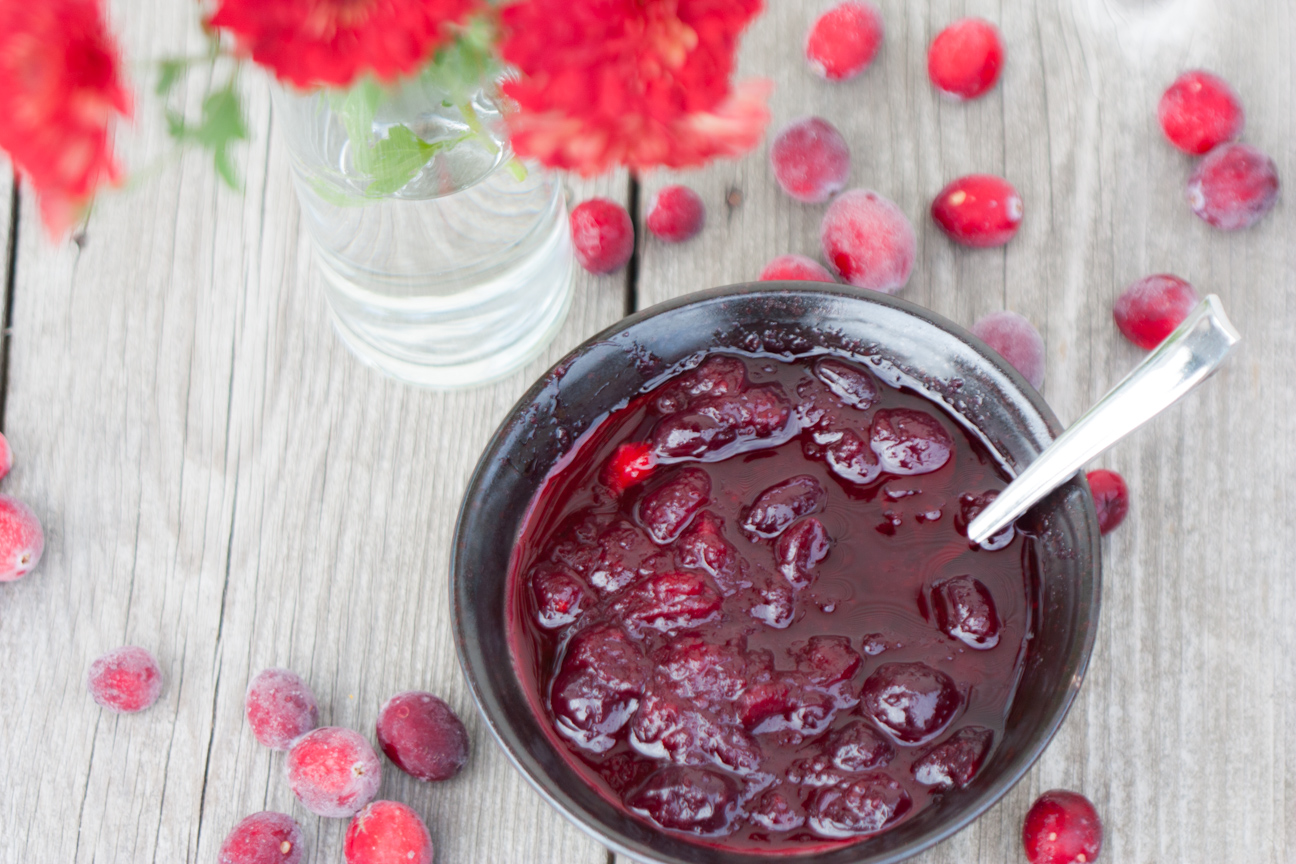 For me, cranberries are ubiquitous with fall. These ruby red berries, while incredibly tart on their own, absorb sweetness and flavour like no other fruit. In this Autumn Orange Port Cranberry Sauce I have added port, orange and lemon zest and juice as well as ginger. It is sweet, tangy and smooth all in one spoonful.
Cranberry sauce is fun to make because it pairs well with so many flavours. Many sweeteners work really well with cranberries such as maple syrup, honey, brown sugar or even white sugar. You could also use a combination of any of those. Add to that another layer of flavor with orange, lemon or baking spices such as allspice, nutmeg or ginger and you've got a sauce with flavours that just pop!  I also love to add port to my cranberry sauce to balance the flavours.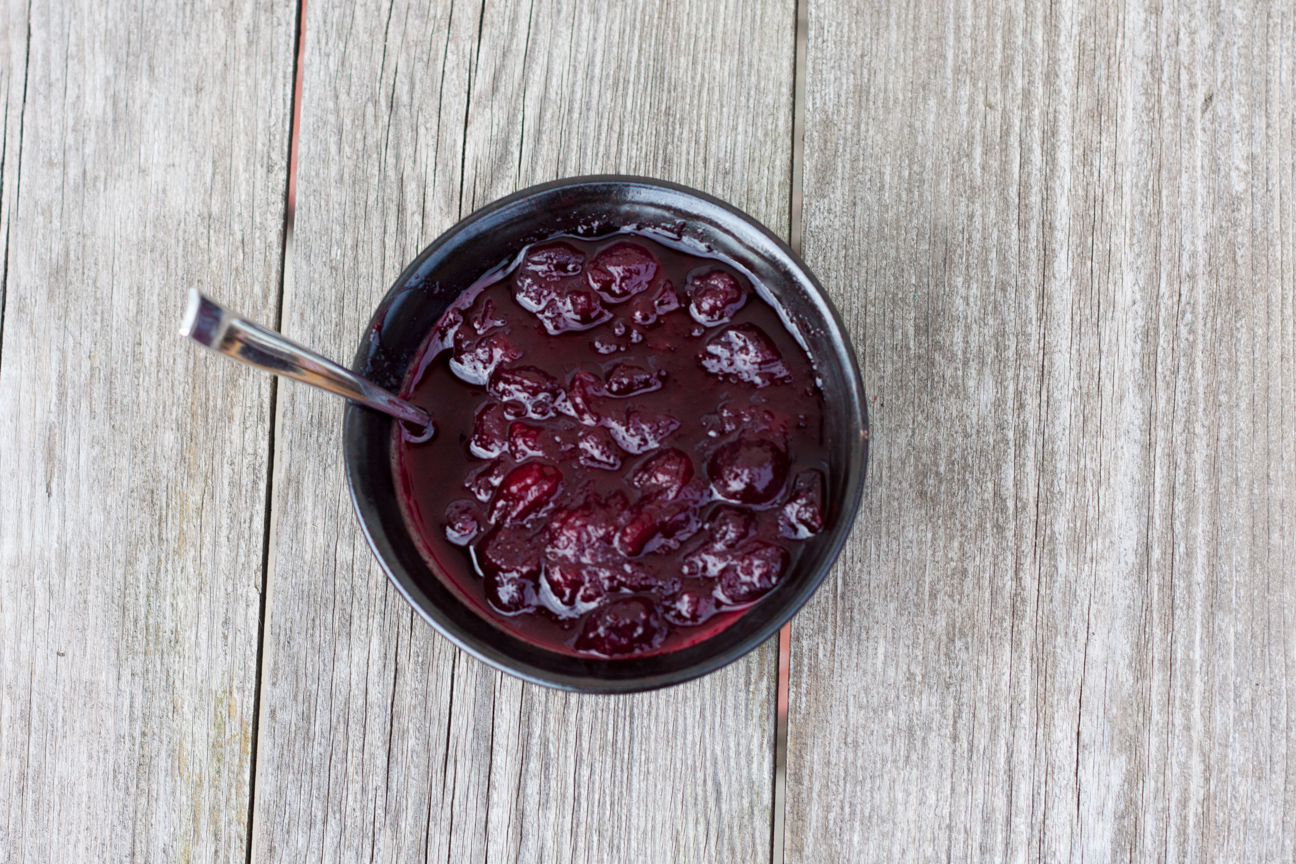 Here are a few fun facts about cranberries.
Cranberries grow in Ontario. These berries grow on dry land on low trailing perennial vines in bogs. The bogs are flooded in the fall just before harvest. In October a harvester is driven through the bog and knocks, or combs the berries off the vines which then float to top.  Farmers wade in to coral the berries to an elevator which sucks them up into a truck. I think that is pretty cool!
I love cranberries! And if you do too, here is a great place to visit to learn more and possibility get the best photo op ever!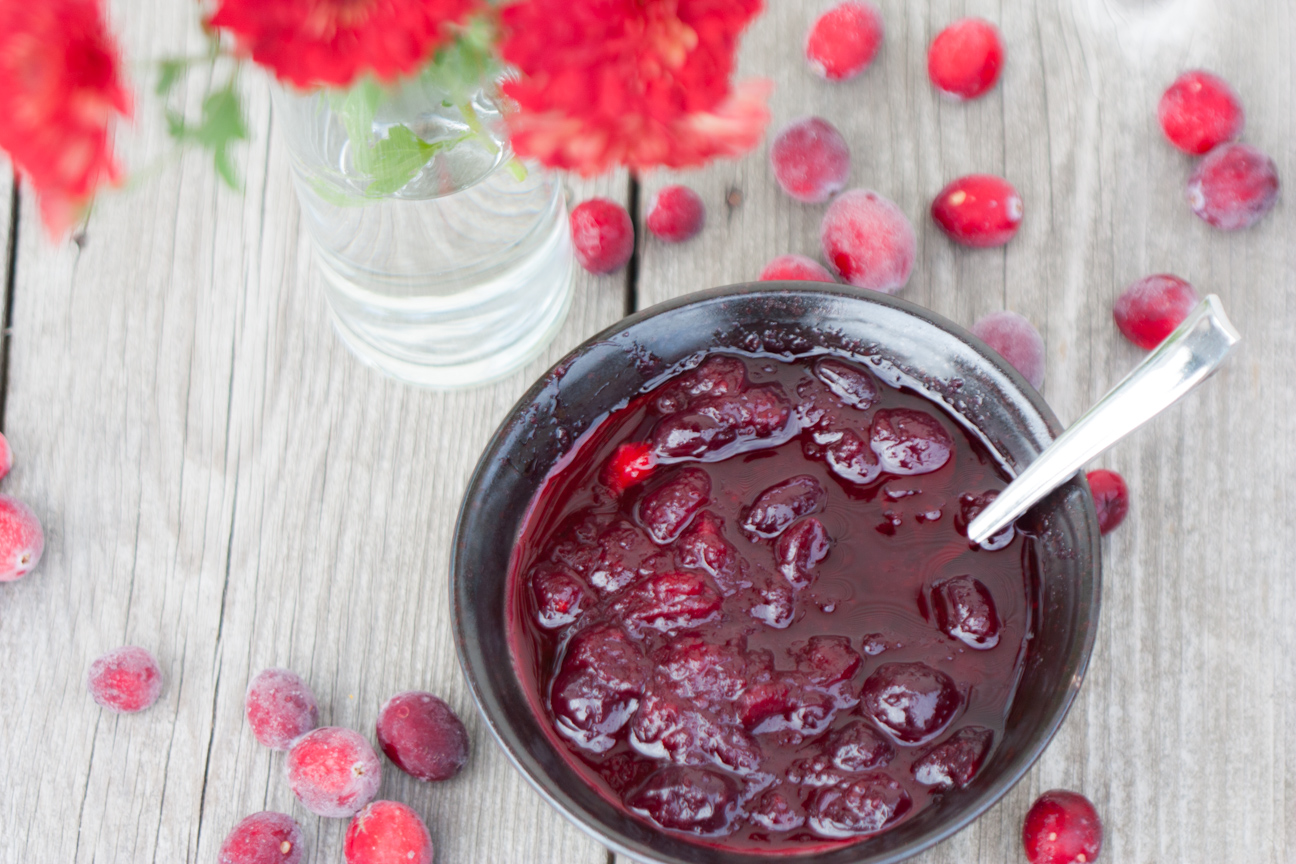 Print Recipe
Ingredients
1 pack cranberries, rinsed and picked over

2 cups cups sugar

1/2 cup port

1 orange (grated and juiced)

1/2 lemon (grated and juiced)

1/4 cup orange juice

2 Tbsp cup lemon juice

1 tsp fresh ginger grated
Instructions
1
Place all ingredients in a medium sized pot.
3
Simmer for about 10-15 minutes.
4
Serve hot, or room temperature.