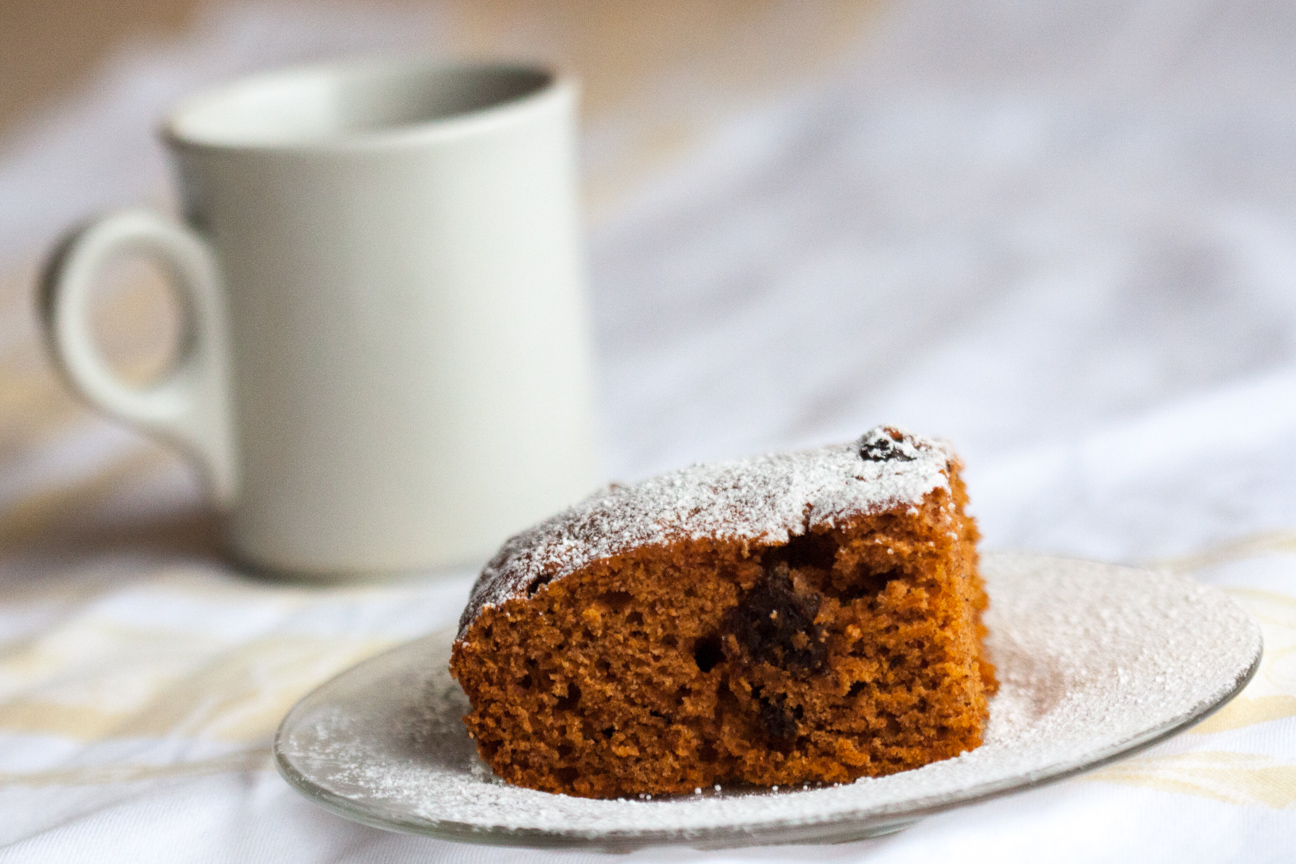 A favourite snacking cake in our family when I was growing up was Tomato Soup Cake. My Mum would make it for lunches or for an after-school snack.  After my parents were married, my Mum asked for the recipe from her mother-in-law, just so she could bake it for my Dad. Tomato Soup Cake has been around a long time and was a family favourite back when my Dad was growing up on the farm, in the 1920's and 1930's.
We always loved this cake and never once questioned the name of it. It didn't taste or smell like tomatoes but was a beautiful rose colour with a spicy aroma. Once, while having lunch at school (which I seldom did), my friends asked what kind of cake I was eating. "Tomato Soup Cake", I answered. Ooooh! was their negative response. I was in grade 7 and had never imagined that as a response to this delicious cake. But that never deterred me from loving this cake. My friends didn't know what they were missing. My Mum's cake was rose-hued, warm with spices of cinnamon, nutmeg and cloves and dotted with sweet plump raisins. With four always-hungry children in the family and a husband who grew up snacking on this cake on the family farm, my Mum's baking never lasted long.
This cake is perfect for a 'Retro Party" but also modern in flavour, colour and scent. It checks all the boxes for something easy, quick and yummy to bake up either for afternoon tea with friends, to pop into someone's lunch kit, or an after dinner dessert. You can serve it with cream cheese icing, but my Mum just served it up plain, or sprinkled with icing sugar. It's so moist, sweet and heavenly-scented with spices that you really don't need extra icing. But you could add it if you prefer the extra creamy sweetness.
When I got married, a friend of my Mum's gave me a cake pan, a wooden spoon and her recipe for Tomato Soup Cake. I thought that was the sweetest gift! Now I bake this cake for my own kids. Everyone in our family loves it.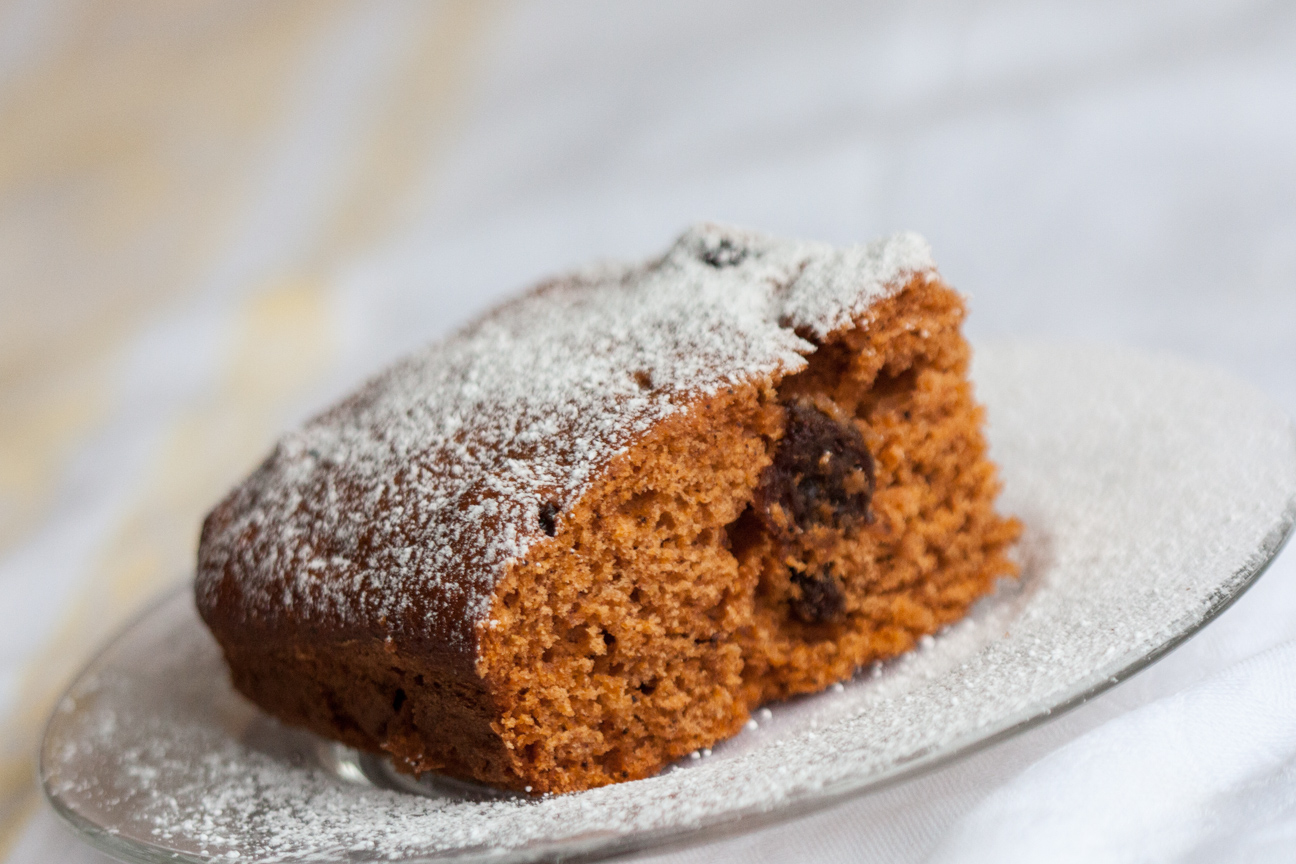 Enjoy!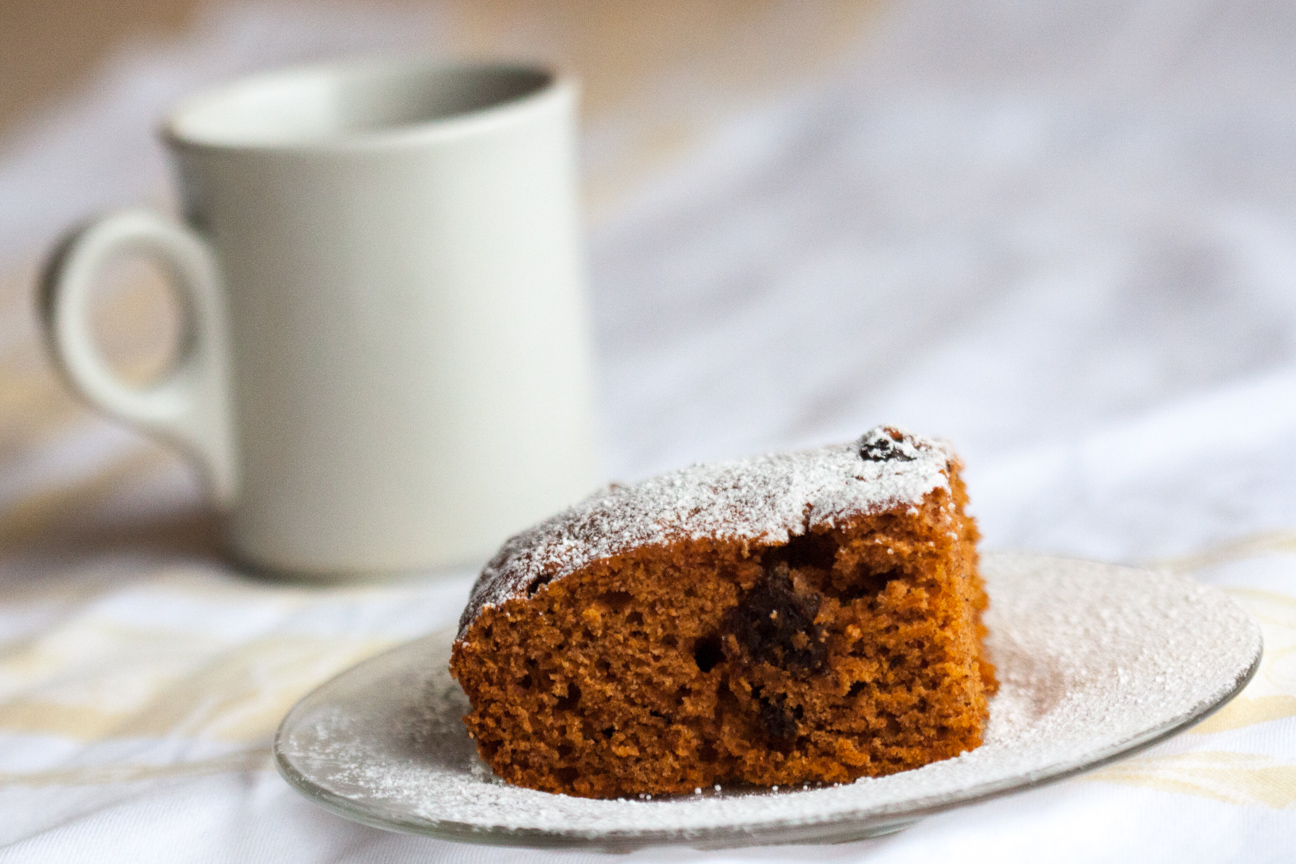 Print Recipe
Ingredients
3 cups all-purpose flour

1 Tbsp baking powder

1 tsp cinnamon

1 tsp grated nutmeg

1 tsp ground cloves

3/4 cup shortening

1 1/4 cup sugar

2 eggs

1 10-ounce can condensed tomato soup

3/4 cup water

1 tsp baking soda

3/4 cup raisins
Instructions
1
Preheat oven to 350 degrees F.
2
Mix together the flour, baking powder and spices.
3
Cream the butter, sugar and eggs until fluffy.
4
Mix soup, water and baking soda.
5
Let this mixture sit for a few minutes, then stir into butter/egg/sugar mixture.
6
Stir in dry ingredients and raisins.
7
Spoon batter into a greased 13 X 9 inch pan.
8
Bake 55 minutes or until golden brown.
More reading about this scrumptious cake
The History behind Campbell's Tomato Soup Cake