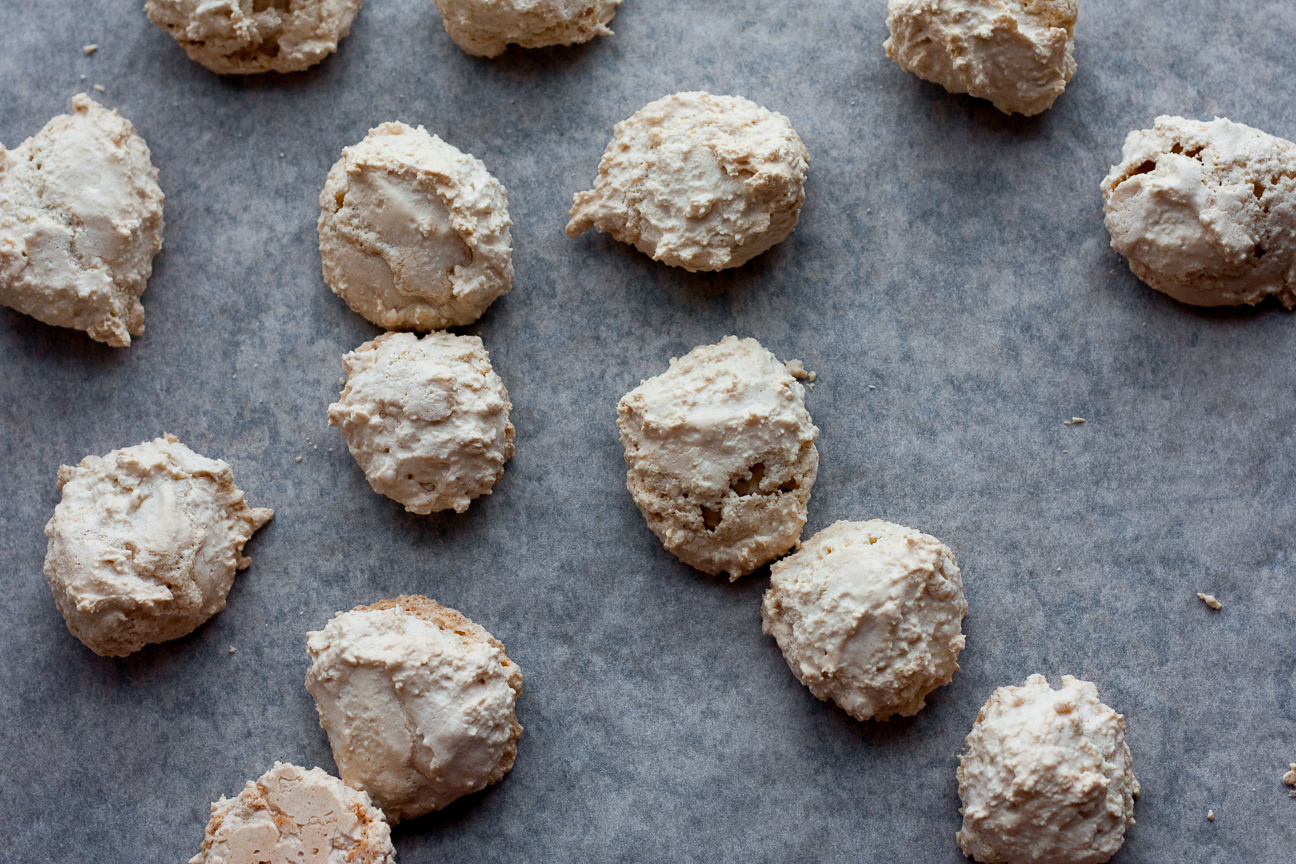 What can I say? Amaretti Biscuits are just so darn good! Made from egg whites, ground almonds and sugar these biscuits are perfect with your morning coffee or afternoon tea. They are crisp with a bit of chewiness in the middle. I just love them!
Amaro means 'bitter' in Italian, so Amaretti means 'little bitter ones' because they are traditionally flavoured with bitter almonds. They were first made in the mid-1600's by Francesco Moriodo, a pastry chef at the court of Savoy.
I made these cookies recently to go on top of my Blueberry Mango Ice Cream Cake. So good!
You could also use Amaretti Biscuits in trifle or any other layered dessert. For an extra almond flavour, you could add a tablespoon of amaretto.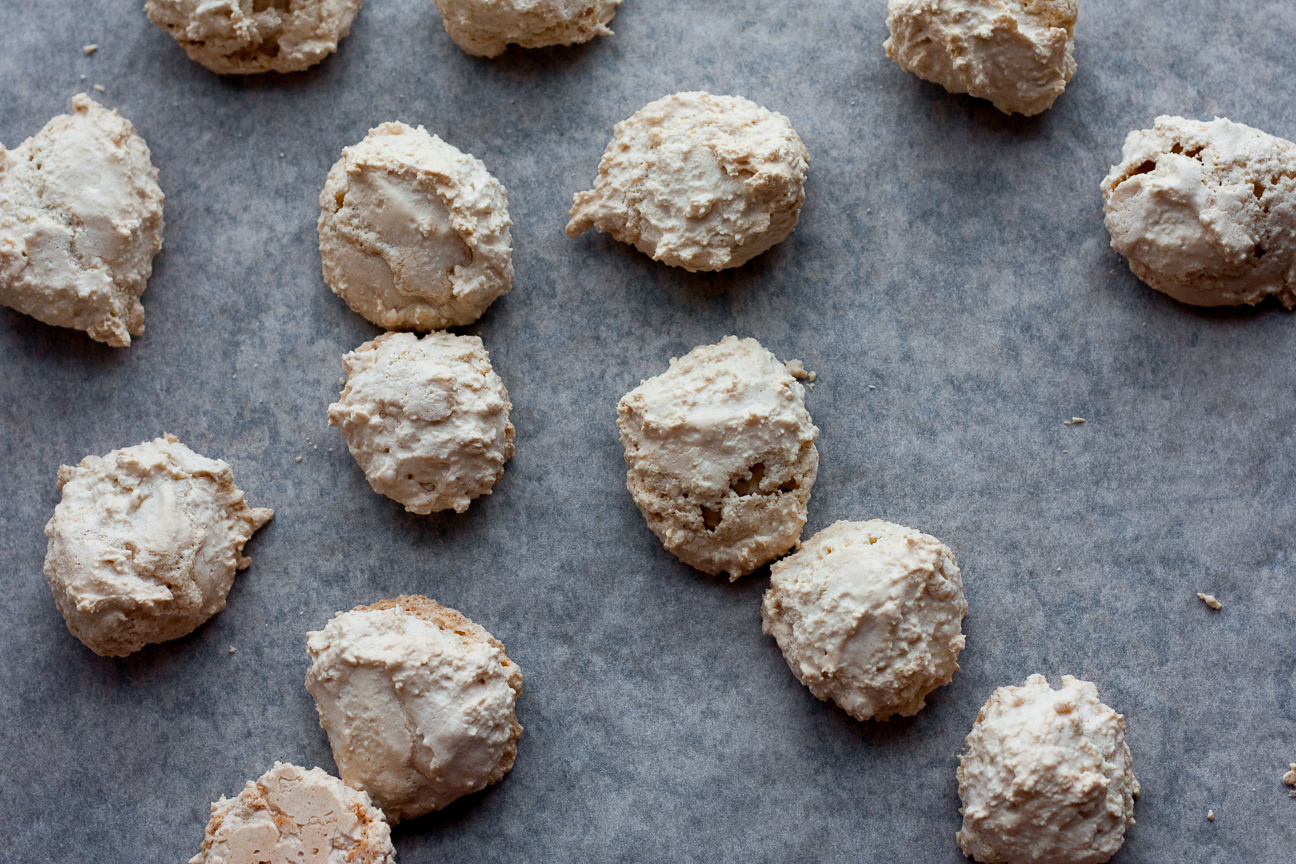 Print Recipe
Ingredients
125 grams ground almonds

125 grams confectioners sugar

1 tsp all-purpose flour

2 large egg whites

1/3 cup granulated sugar

1/4 tsp nutmeg
Instructions
1
Preheat oven to 300 degrees F.
2
Mix the ground almonds with the confectioners sugar, flour and nutmeg.In a bowl.
3
With an electric beater, a really good whisk, or a stand-mixer, beat egg whites until they form soft peaks. This means that the egg whites fold over gently when the beaters are lifted.
4
Add granulated sugar and continue beating on high until stiff peaks are formed. This means that the mixture does not fold over when the beaters are lifted up. The meringue stands up on its own and is stiff and shiny.
5
Stir the dry ingredients into the egg whites very gently.
6
Drop about 2 tsps of batter 2 cm apart onto a baking tray lined with parchment paper.
7
Bake in oven for about 35-45 minutes until light brown.
8
Shut the oven off, leave the door propped open and leave the cookies in the oven for an additional 20-30 minutes.
9
Remove baking tray from oven.
10
Cool cookies on rack until cold.
11
Store in a cool, dry place.
Notes
Adapted from The Italian Baker by Carol Field.