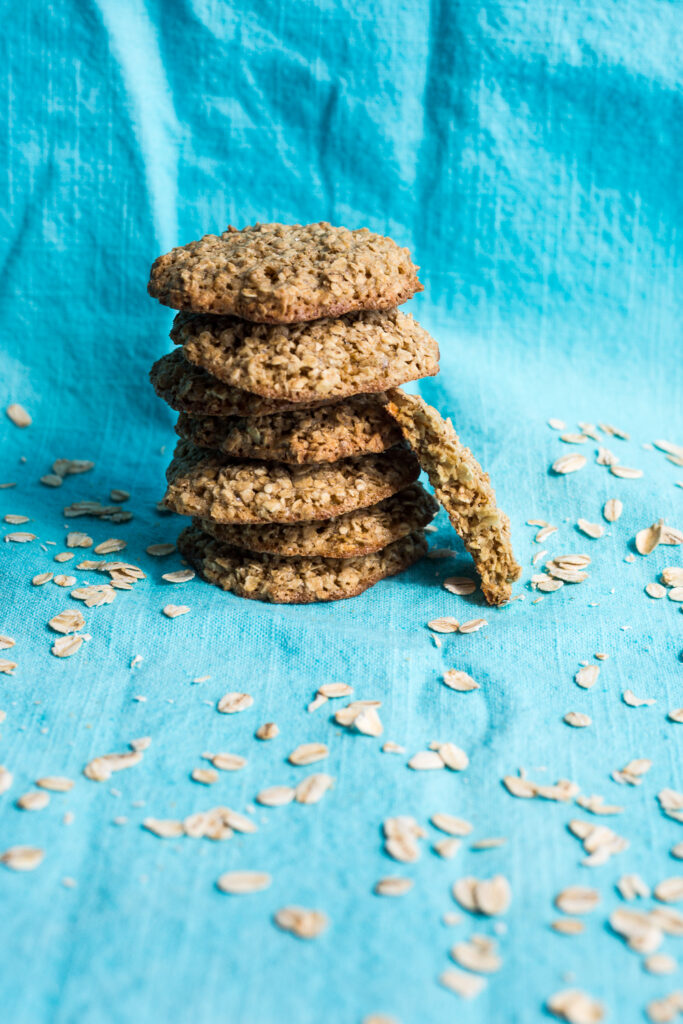 Oats are one of my favourite ingredients in baking. You can find lots of oat recipes on my blog such as Irish Oat Soda Bread Recipe, Big and Chewy Orange Coconut Anzac Cookies, Apricot Cherry Oat Bara Brith Loaf Recipe and Lancashire Maple-Oat Parkin Cake for a Summer Evening. Oats add texture, nutty flavour as well as having a lot of nutritional benefits. And all of those are prominent in this recipe for Simple Oatmeal Cookies.
This recipe for Oatmeal Cookies is simple and old-fashioned, like cookies my Mum used to make. They're very different from many cookies on the internet today. The difference is that they're very plain and simple. And sometimes that's just what I want. I don't want to have to go out to find a myriad of ingredients. Sometimes I just want to bake cookies right away, and have them on the counter to serve my family within the hour. These cookies will do that for you. They're also gluten-free.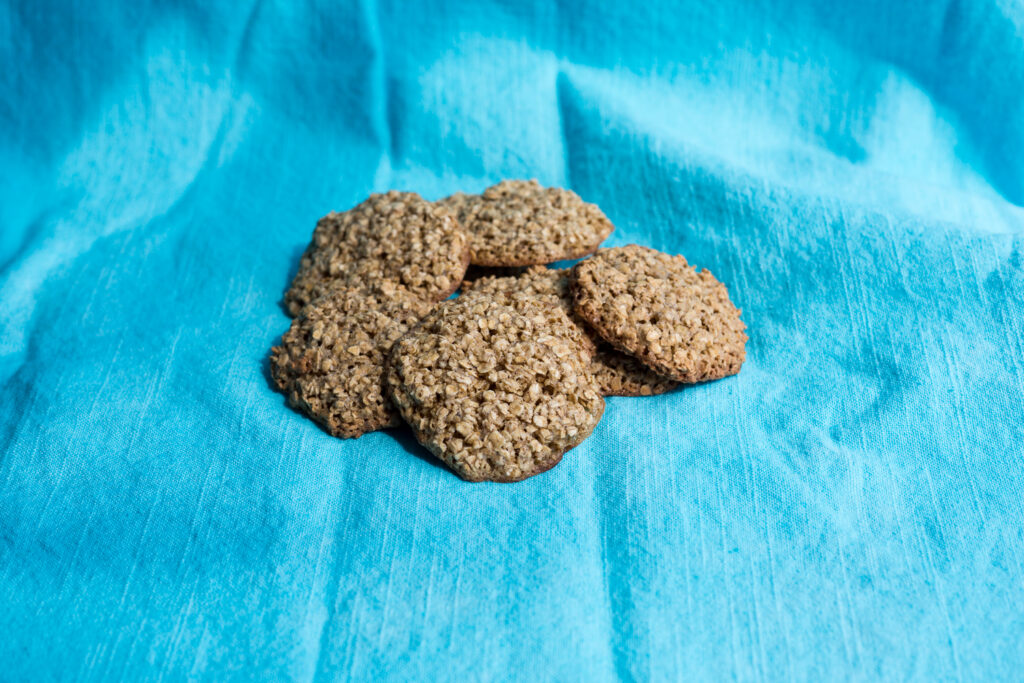 Nutritional Benefit of Oats
Not only are oats delicious they are also super healthy. If you are also an oat lover, here are some cool nutrition facts about oats:
oats are low in calories and they slow digestion which helps you feel full longer.
1/2 cup of oats has 150 calories, 5 g of protein, 27 g of carbs, 2 grams of fat and 4 grams of fibre.
oats help prevent constipation as they contain both soluble and insoluble fibre.
dietary fibres in oats decrease bad cholesterol (LDL) without affecting good cholesterol (HDL)
oats contain enterolactone and other plant lignans which protect against heart disease.
according to the American Cancer Society, lignan in oats also helps reduce the chances of hormone related cancers such as breast, prostate and ovarian cancer.
This recipe only uses five simple ingredients: oats, brown and white sugar (although you could just use white, if that's all you have), eggs, butter and vanilla. When they come out of the oven the aroma is buttery, sweet and toasted oats. And they only take 8 minutes to bake.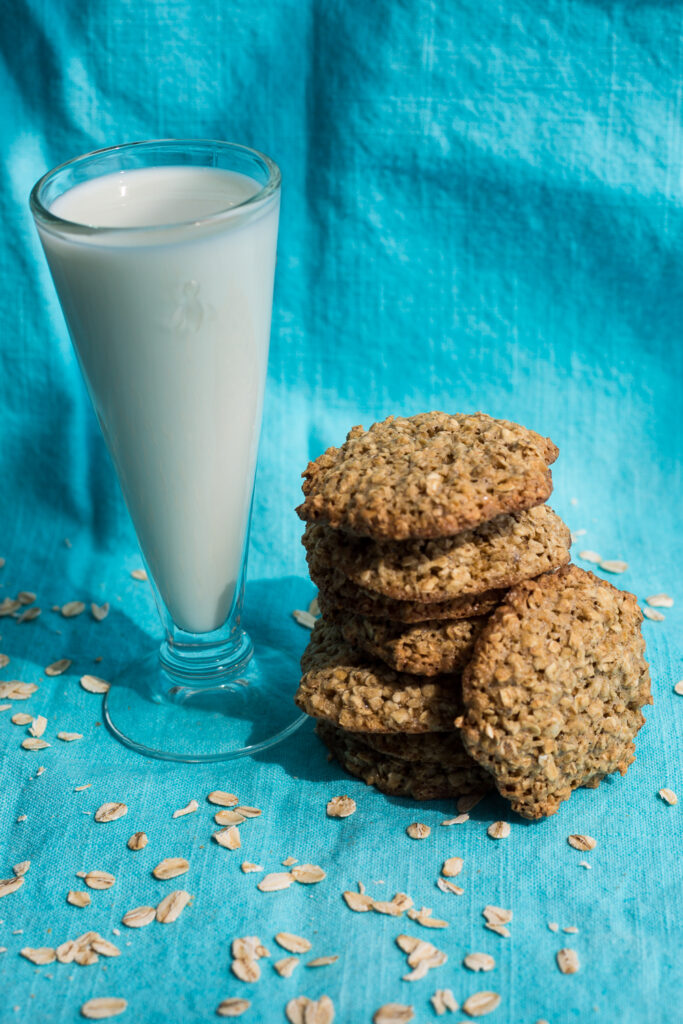 Sometimes I want to bake exotic recipes from all over the globe with new exotic flavours, other times I just want oatmeal cookies like my Mum used to make.
Enjoy!
Suzanne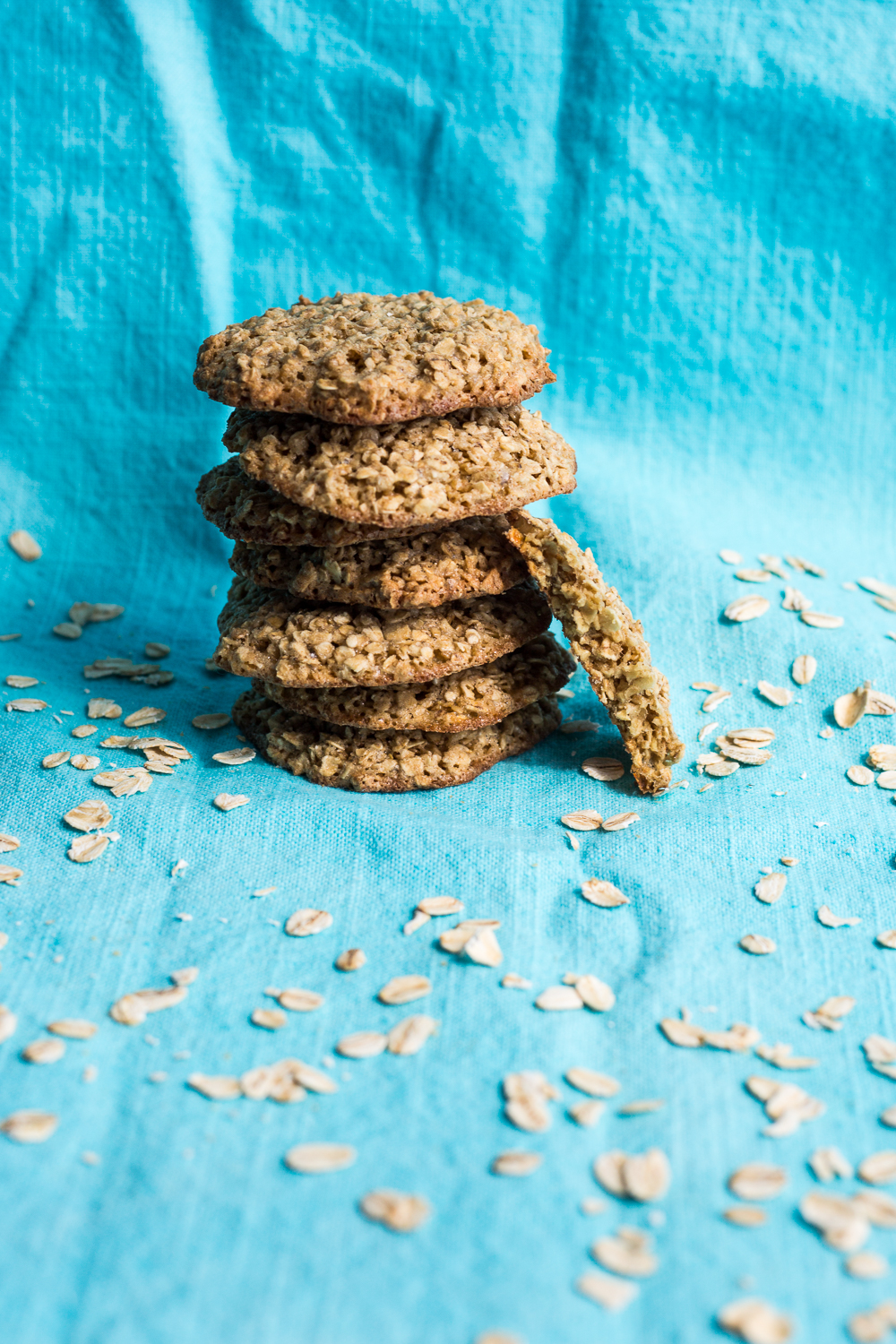 Print Recipe
Simple 5-Ingredient Oatmeal Cookies
Ingredients
2 eggs

1/2 cup white sugar

1/2 cup light brown sugar

2 Tbsp melted butter

1/2 tsp vanilla

2 cups whole oats

1/2 tsp salt
Instructions
1
Preheat oven to 350 degrees F.
3
Add in the sugars and vanilla, and melted butter and mix together.
4
Mix the salt into the oats and stir around.
5
Add oats into the butter and sugar mixture.
6
Stir around until fully incorporated.
7
Drop by dessert spoon onto baking parchment. They will spread out quite a bit, so keep the cookies far apart.
8
Bake for about 8 minutes. If you think your cookies are on the small side, check them after about 5 minutes.
9
The cookies are done when they are golden around the edges.
11
Let them cool on the cookie tray until they have firmed up enough to move onto a rack to cool more.
12
This recipe will make about 15 cookies.