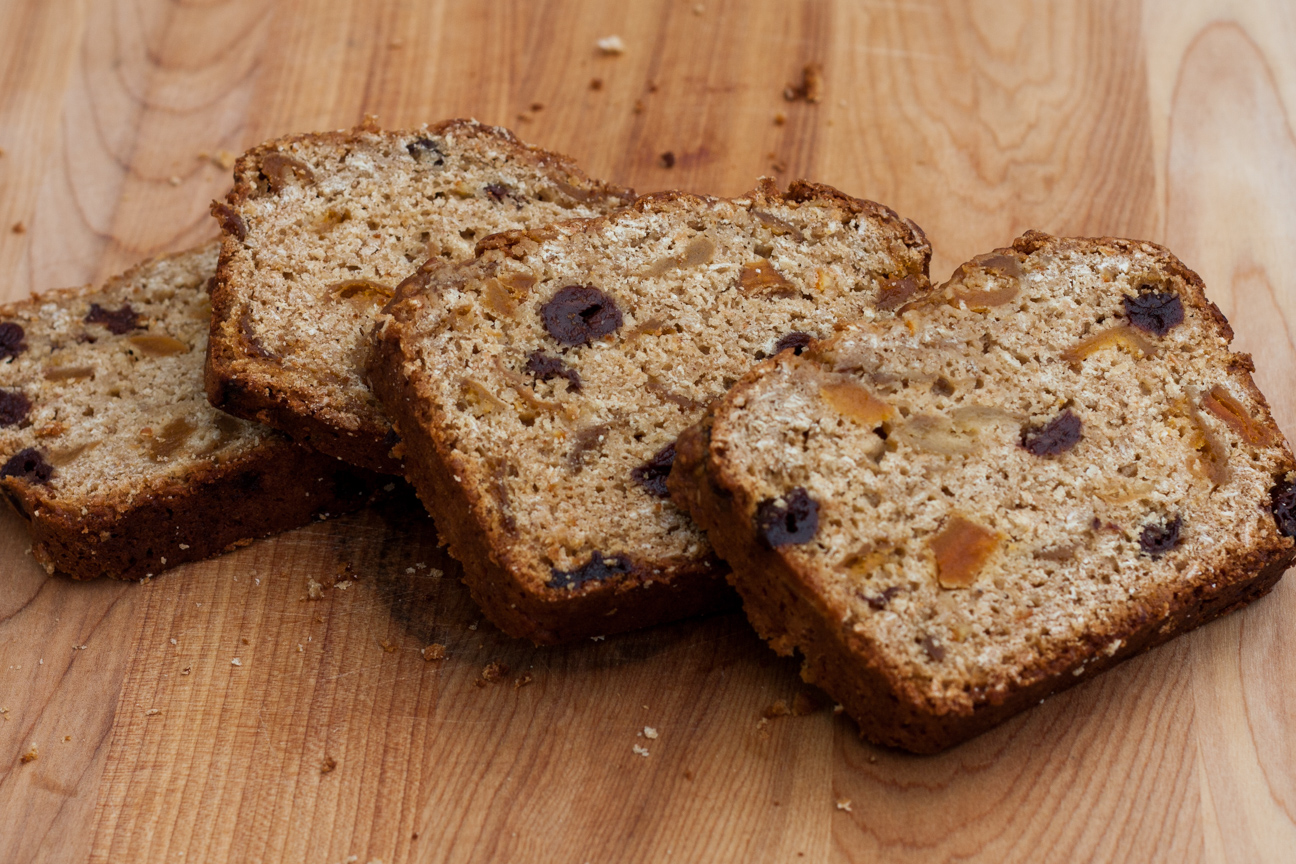 Bara Brith is a lovely Welsh snacking cake. It is quick to prepare but very hearty. The name Bara Brith means speckled bread in Welsh.  It is a delicately sweet loaf loaded with dried fruits that have been soaked overnight in strong tea. In my recipes, I have added a bit of rum to the black tea to smooth out the bitter black tea tannin flavours. The rum is optional, so you don't have to add it in, but I find that it really brings together the tea and dried fruit flavours very well.  But, by all means, leave out the rum, if you must. It is completely optional.
I have added in loads of extra flavour components to really make the flavours of this tea loaf pop! There is maple syrup, marmalade, cinnamon, nutmeg, ginger as well as demerara brown sugar and dried fruit. The aromas coming from the oven are to die for!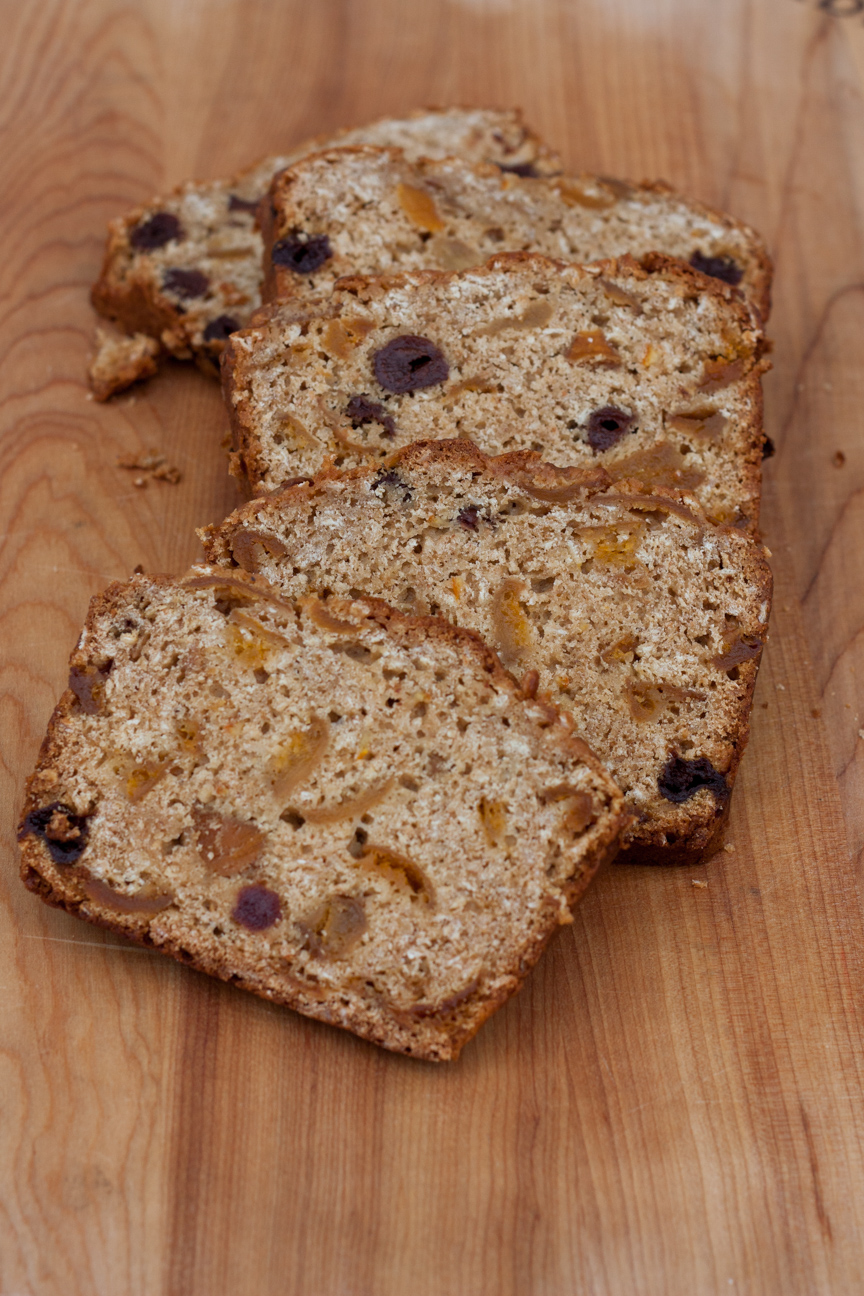 Bara Brith has been made in Wales for over one hundred years and was traditionally eaten on St. David's Day or Christmas day, thickly sliced and slathered in butter. It is not as popular as it used to be, so can be difficult to find in the larger grocery stores. Traditional Bara Brith is made with currants. In this recipe I have used a combination of dried apricots and dried cherries which go really well together. And the oats add a lovely texture to this baked treat.
This Apricot Cherry Oat Bara Brith makes a lovely addition to packed lunches. It is also excellent with morning coffee or your afternoon tea. Not bad with your favourite program or movie after dinner either.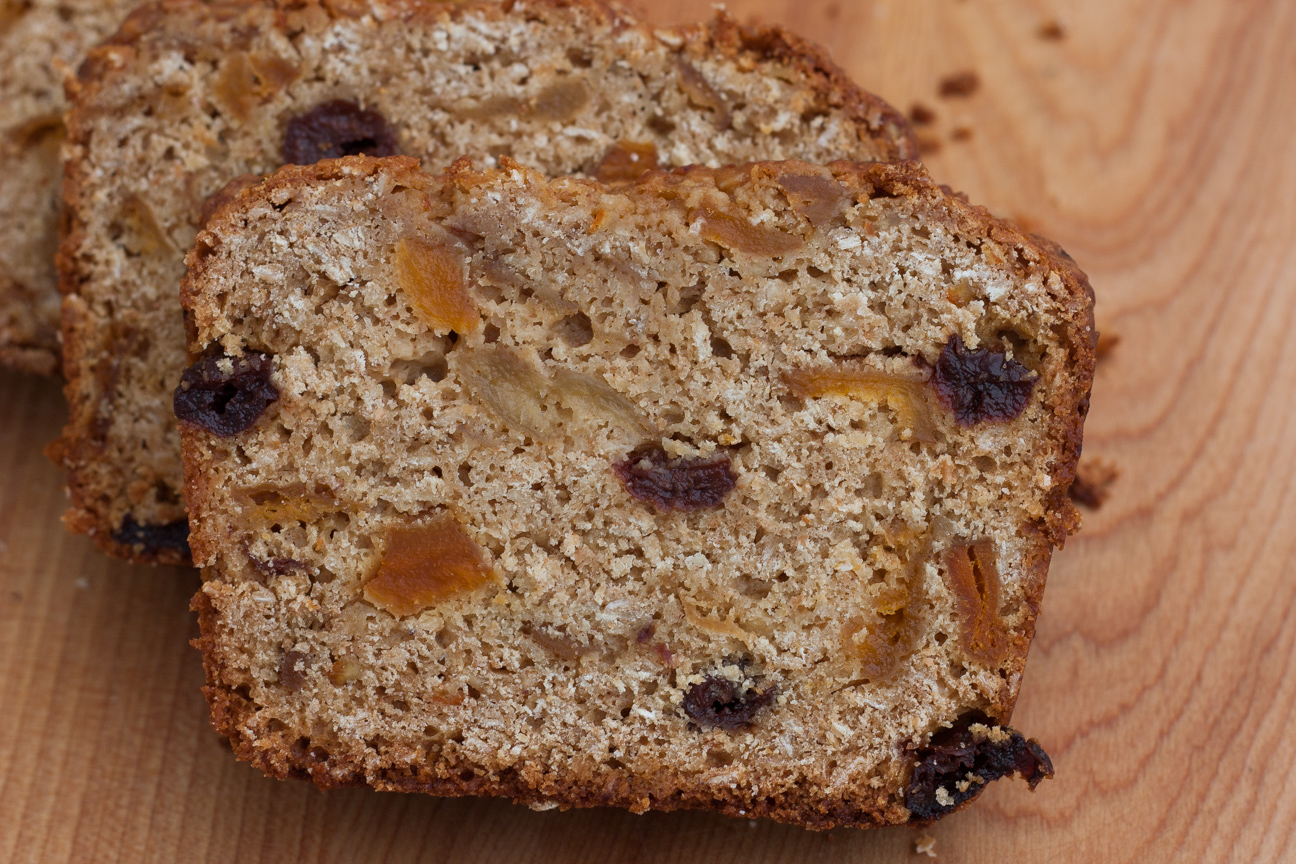 Next time you are in the mood to bake a sweet treat for your family, try this Apricot Cherry Oat Bara Brith. It's really hits the spot.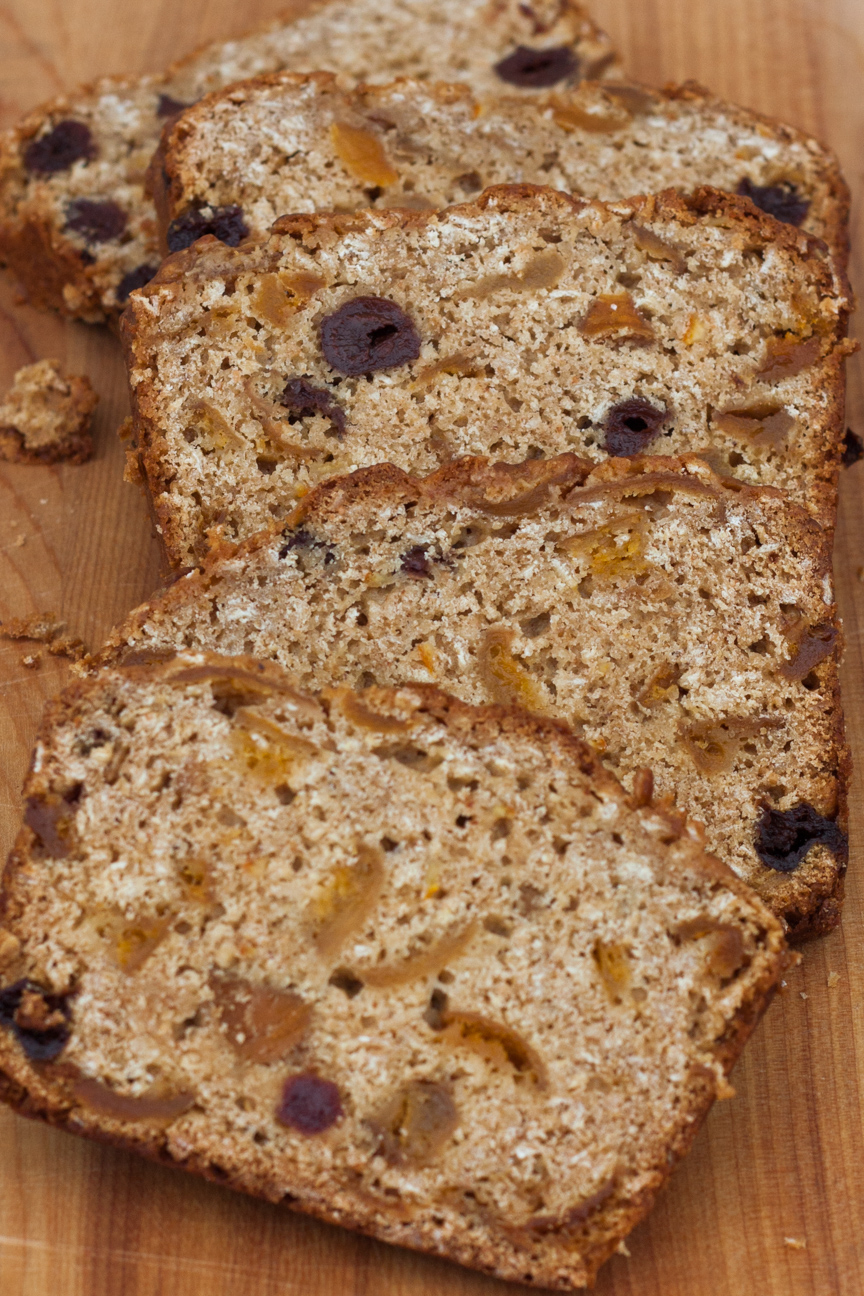 Print Recipe
Apricot Cherry Oat Bara Brith
Ingredients
75 g dried cherries

175 g dried apricots

250 mL of strong black tea

2 Tbsp rum

100 g butter, melted

2 T marmalade

2 eggs

100 g medium sized oats

100 grams whole wheat flour

250 g white flour

3 tsp baking powder

175 grams demerara sugar

2 T maple surup

2 T milk

1/2 tsp cinnamon

1/2 tsp nutmeg

1 tsp ginger
Instructions
1
The night before you plan on baking, soak the dried fruit in the strong black tea and rum (optional) in a bowl.
2
The next day, just before you start to mix together your ingredients, preheat oven to 350 F. degrees
3
Drain the dried fruit mixture and discard the tea and rum liquid.
4
Mix together the melted butter and marmalade. When this mixture is cool, add in the two eggs.
5
Mix together the flour, oats, baking powder and brown sugar and spices.
6
Add the butter, marmalade, egg mixture to the flour. Add in the milk and maple syrup.
7
The batter should be able to drop from a spoon. If it is too thick, add in more milk.
8
Line a loaf pan with parchment paper.
9
Pour batter into a prepared loaf pan.
10
Bake for 1 hour and 15 minutes. If the top starts to over brown before the cake is done, cover the top of the cake with tin foil and continue baking until a cake tester comes out clean.
11
Cool cake in the pan for about 5-10 minutes. Then remove onto a rack.
12
Wait until the cake is cold before cutting. About 1-2 hours.
13
Serve as is or with butter.