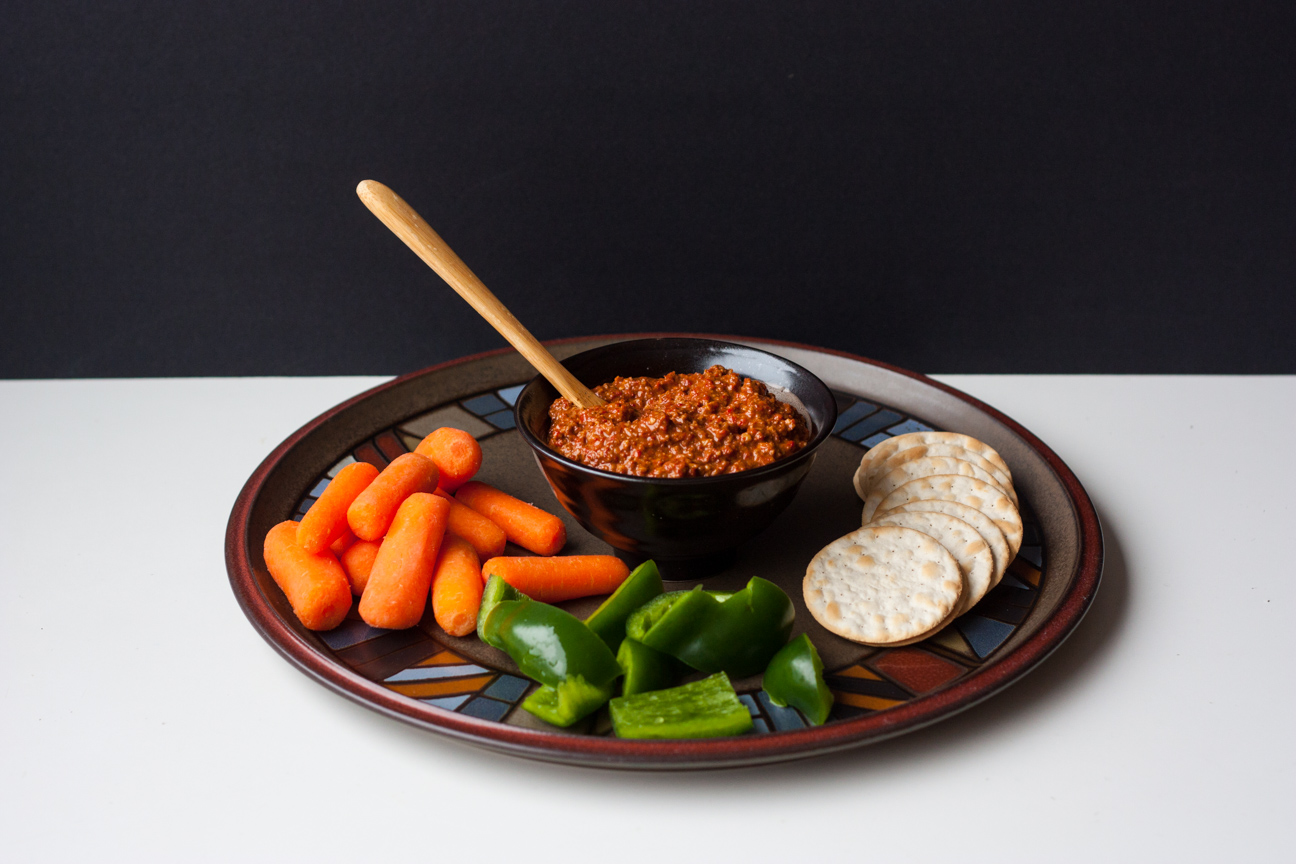 I made this Syrian Muhammara Red Pepper Dip recently for my family and everyone loved it.
With summer weather fast approaching, I am building up my repertoire of dips, spreads and salad dressings etc. for summer barbeque dinners with my family.
This Syrian Muhammara Red Pepper Dip is a surefire winner for summer picnics.  This dip has lovely contrasting flavours with crunchy walnuts, smoky, silky smooth roasted red peppers and rich earthy cumin. It also has a luscious red hue. This dip is vegan so is perfect for taking to any potluck (when we're able to). My recipe is not gluten free, as it has breadcrumbs in it. You could leave them out, the texture would just be a bit different.
This dip is popular in Syria as well as Turkey. Syria, is bordered by Lebanon, Turkey, Iraq and Jordan. These countries blend the cuisines of western Asia, Eastern Mediterranean, northeast Africa and northwest of the Arabian Peninsula which makes the food from these countries very, very interesting. I don't really know much about this region, but some of the familiar ingredients from these countries motivate me to learn more.
Muahammara is a common dish that many families in Syria or Turkey eat almost daily.  Many women in that region keep peppers in the freezer to have on hand so they can whip up this dip if someone pops by for a visit.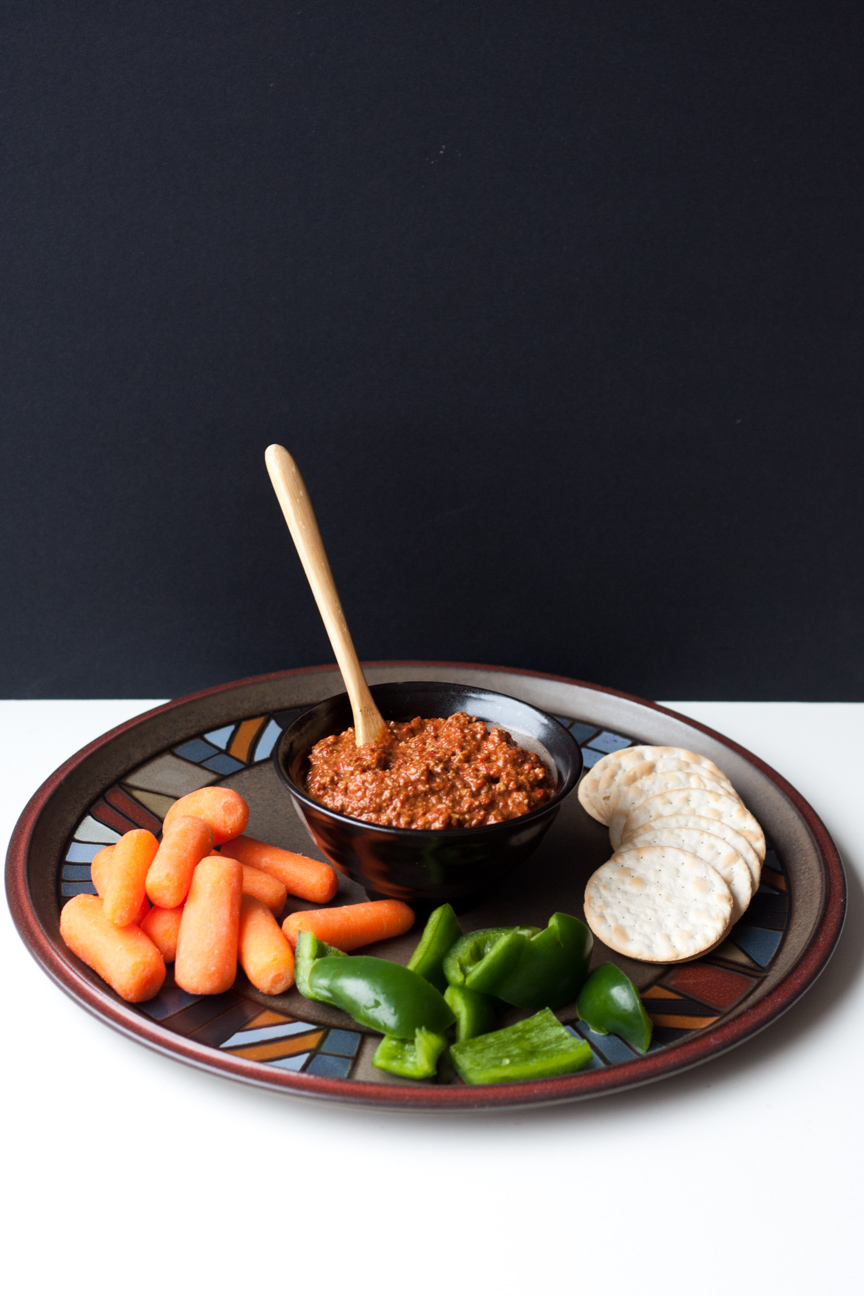 Some people make this with garlic, but I decided to leave it out, as I put garlic in so many recipes. I really wanted to taste the other ingredients. But you can add in a chopped clove of garlic if you wish.
Muhammara is seasoned with lemon juice, salt and cayenne pepper. Feel free to adjust those flavours as you like.
I hope you enjoy this dish! Let me know how you like it.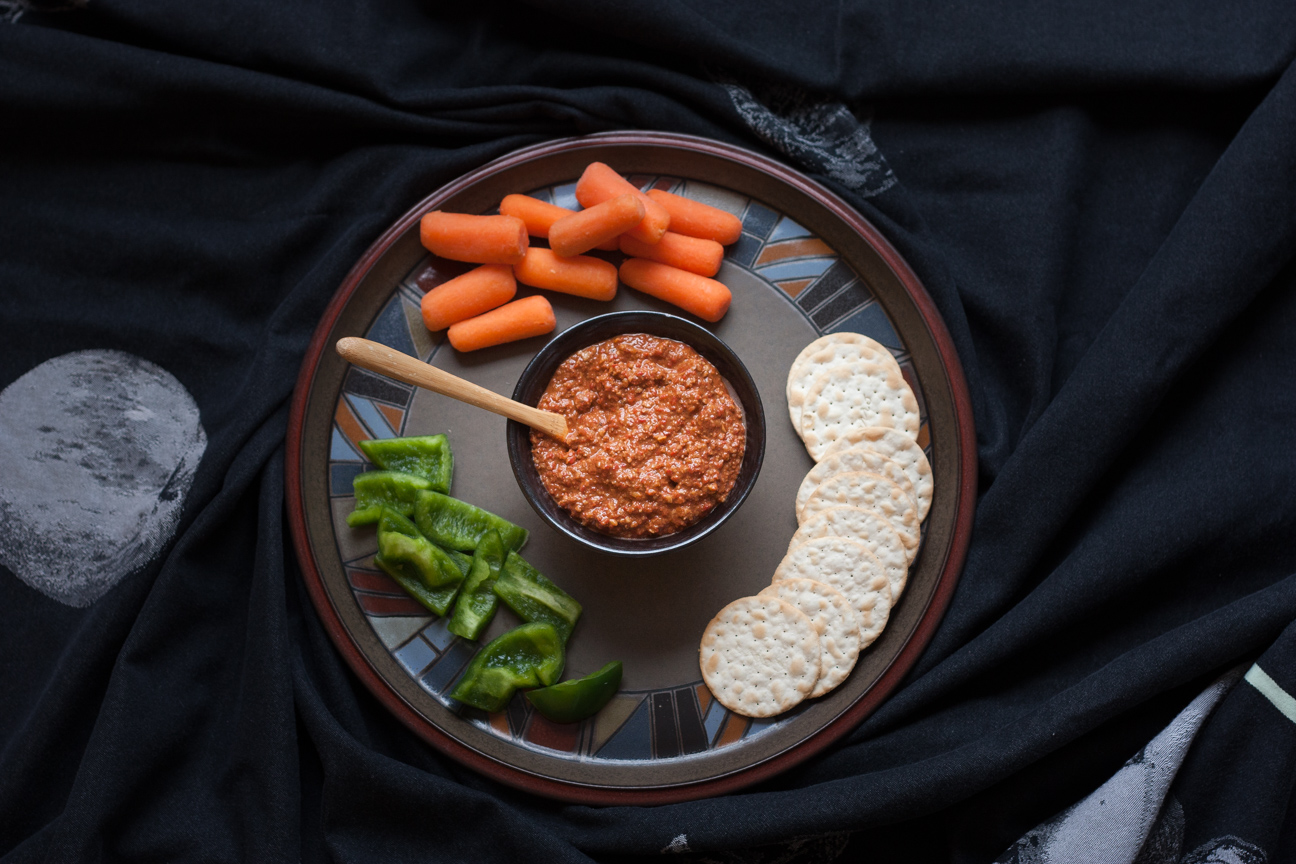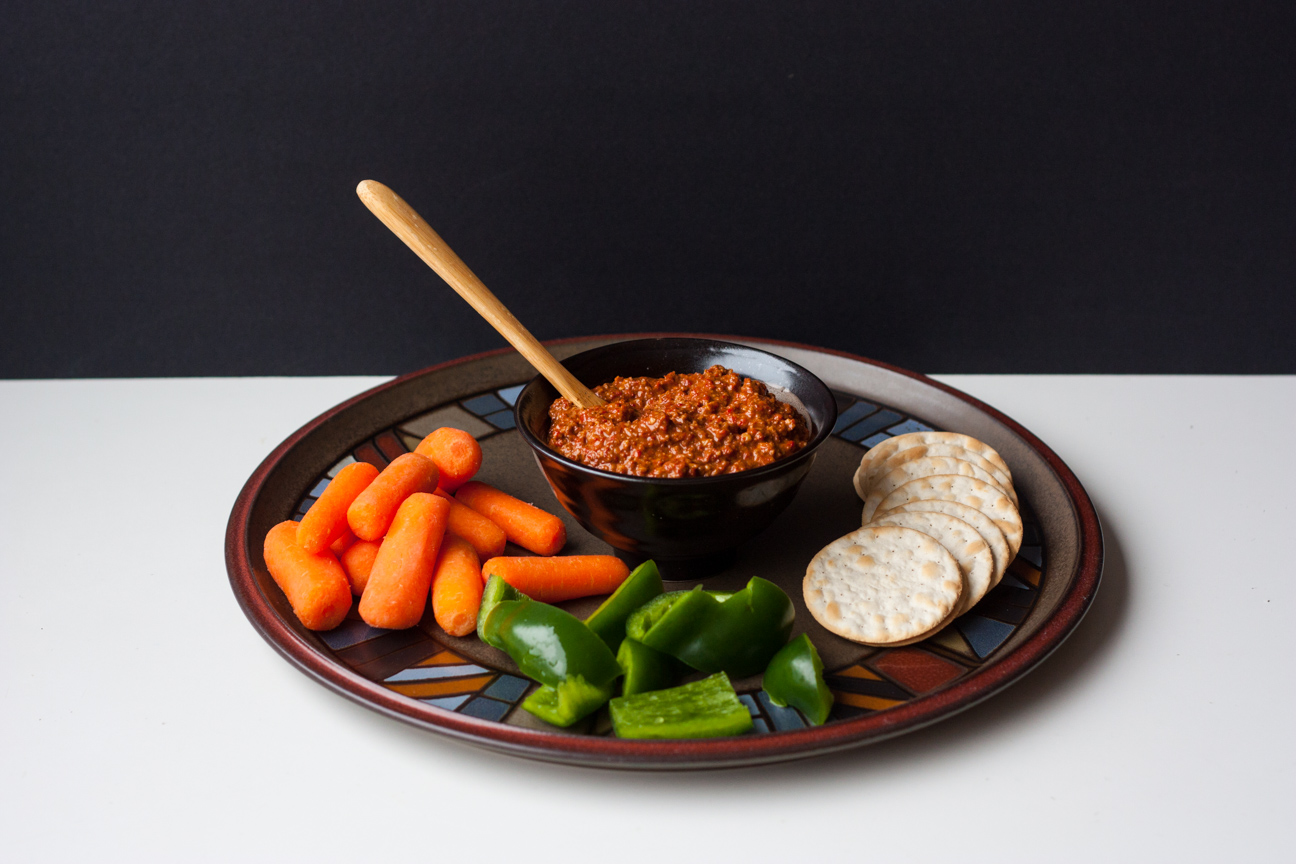 Print Recipe
Syrian Muhammara Red Pepper Dip
Ingredients
1 285 ml jar of roasted red peppers, rinsed and dried

1 cup of toasted walnuts

1/4 cup of bread crumbs

2 tablespoons pomegranate molasses

2 tablespoons olive oil

1 tsp cumin

1/8 tsp cayenne pepper

1 tablespoon lemon juice

salt to taste
Instructions
1
Toast the walnuts in a dry skillet until fragrant and slightly golden brown.
2
Place red peppers, walnuts, bread crumbs, molasses, lemon juice, cumin and cayenne pepper in food processor.
3
Pulse until smooth, but still coarse.
4
Pour dip into a serving bowl or tupperware container and place in fridge for a minimum of 15 minutes.
5
This dip tastes best after a few hours or even the next day and is best eaten at room temperature, but is still perfectly fine if eaten immediately.
6
Season with salt, and adjust lemon juice and cayenne pepper to your liking.
7
Serve with raw vegetables, crackers and/or pita bread.