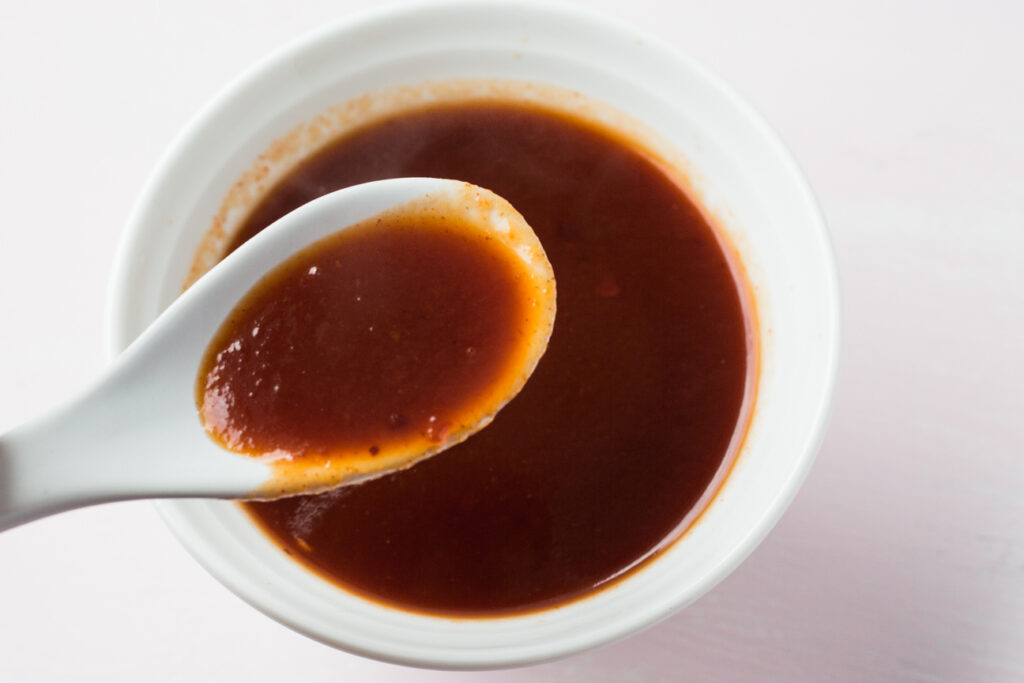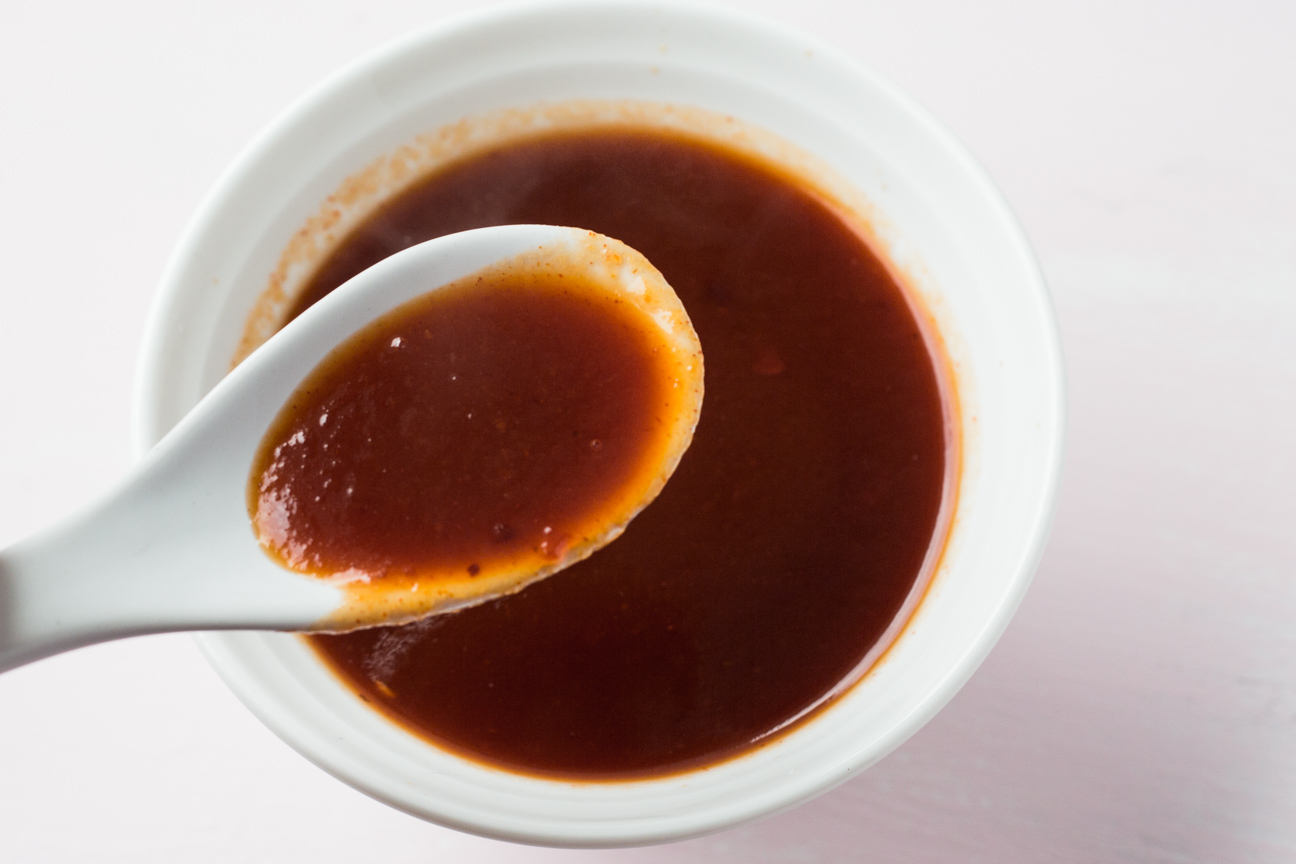 What is Mumbo Sauce?
Mumbo Sauce is a fantastic condiment to have on hand for the summer BBQ season. And with the Victoria Day weekend coming up, this is the time to have lots of special condiments on hand.
Mumbo Sauce is made from white vinegar, sugar, pineapple juice, tomato paste, spices and soy sauce. It is one of the most flavourful BBQ sauces I've ever had: not too sweet and with a tiny hit of spice from the hot sauce and powdered ginger. You can adjust the hotness to your liking.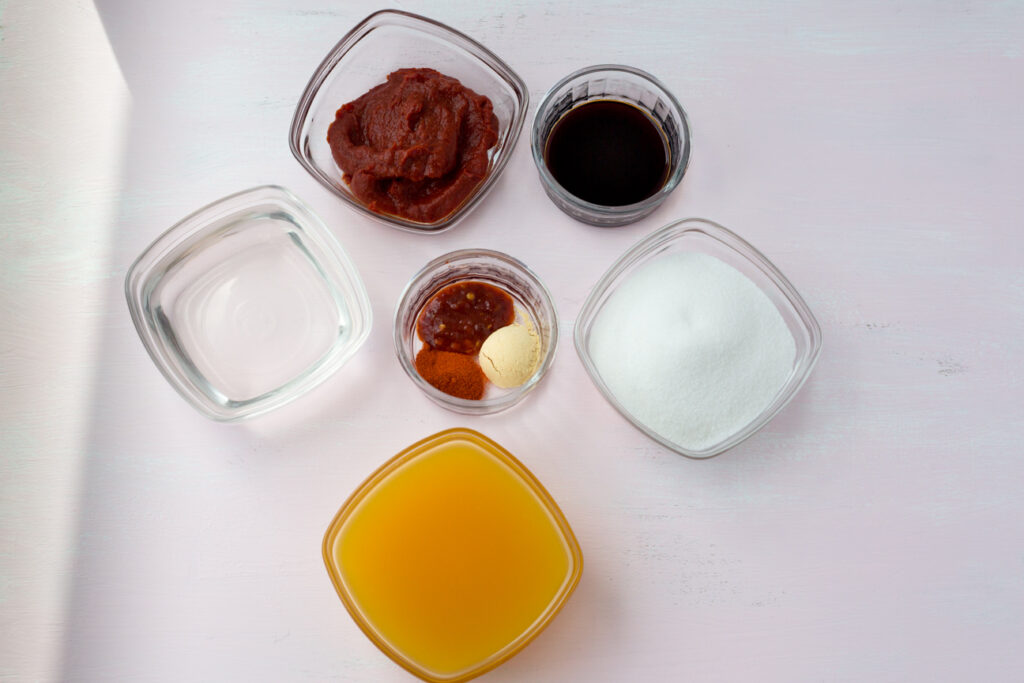 Where does this sauce originate?
Mumbo Sauce originated at Argia B's Bar-B-Q in 1957 in Chicago. It eventually found it's way to Washington, D.C. where it has become the No. 1 condiment of that city. No one is really sure how it got to Washington, DC. But that's where it is a real treat. Many people who live in and around Washington or have visited the area love this sauce.
What do I serve it with?
If you ask someone in Washington what to eat with Mumbo Sauce – they will say, "everything". I'm not actually a big BBQ Sauce fan, but I love this sauce. The pineapple and ginger flavours really shine in this sauce. It tastes fantastic on BBQ chicken, pork chop or pork roast, as well as hamburgers. And would be equally delicious on tofu or veggie burgers too. You could even use it in a stir-fry. We made a batch recently and used it as a dipping sauce with roast pork. It was so good.
Of course, the best thing about this sauce is that it you can make a jar of it in about 30 minutes. The ingredients are mostly pantry ingredients, except pineapple juice. But that's not hard to find.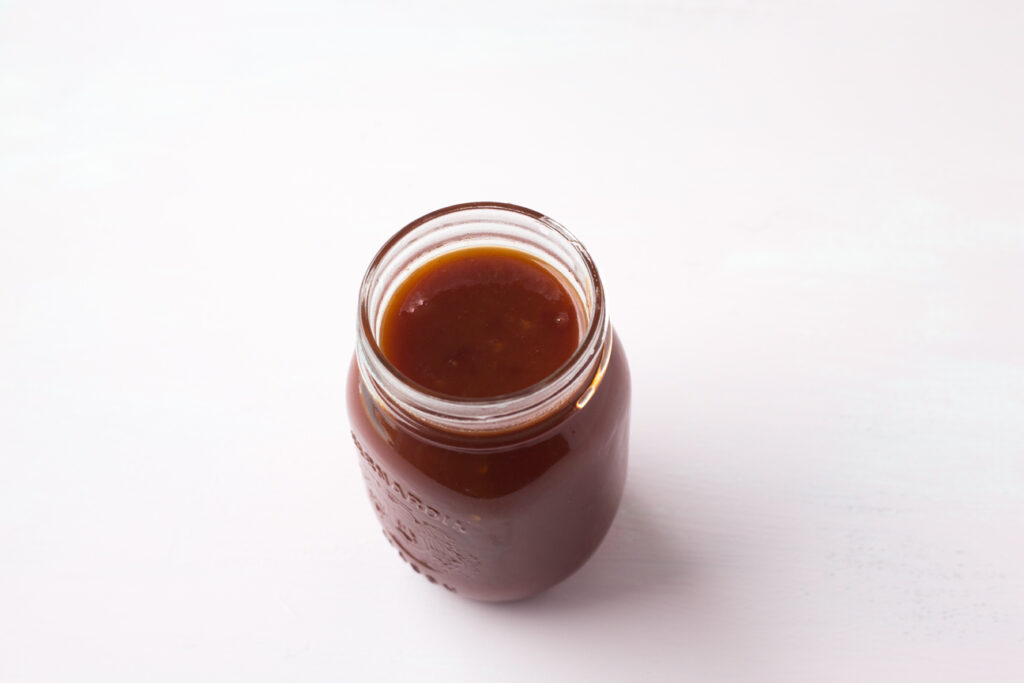 I really hope you are able to make a batch of this for this summer. I know you're going to love it.
Enjoy!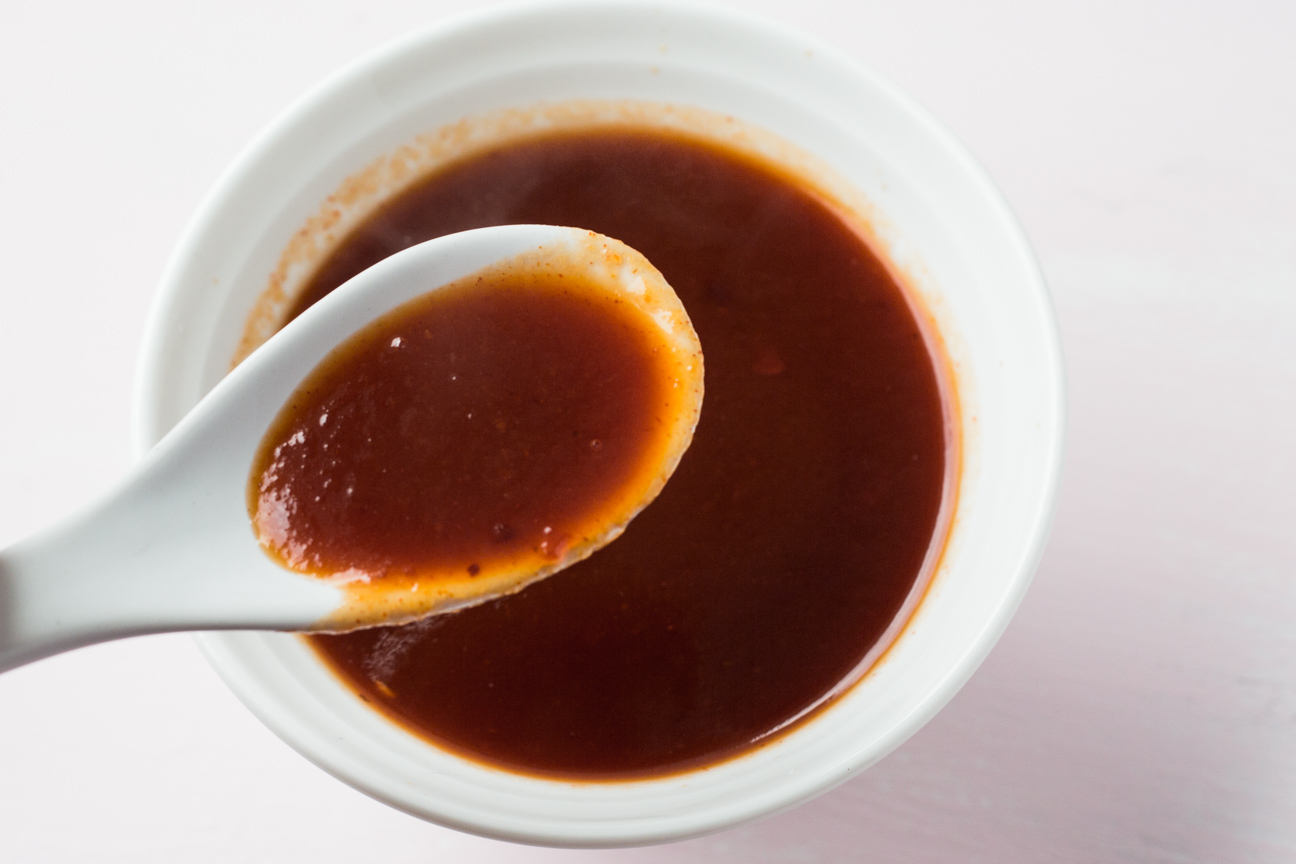 Print Recipe
Quick and Easy Mumbo Sauce
Ingredients
1/2 cup tomato paste

3/4 cup sugar

1 cup white vinegar

1 cup pineapple juice

4 tsp soy sauce

1 tsp ginger powder

1/2 tsp paprika

1 tsp hot sauce
Instructions
1
Place all ingredients in a medium size pot.
3
Turn down heat and let it gently simmer for about 10 minutes.
4
You can cook it longer if you prefer a thicker denser sauce.
5
Let it cool in the pot for about 20 minutes.
6
Pour into a clean preserving jar or any glass container you have on hand. I always warm the jar with hot water first, so the glass won't crack.
7
Place it on the counter until it is room temperature.
8
Store in the refrigerator.
9
This will keep for about 2 weeks. If it lasts that long.