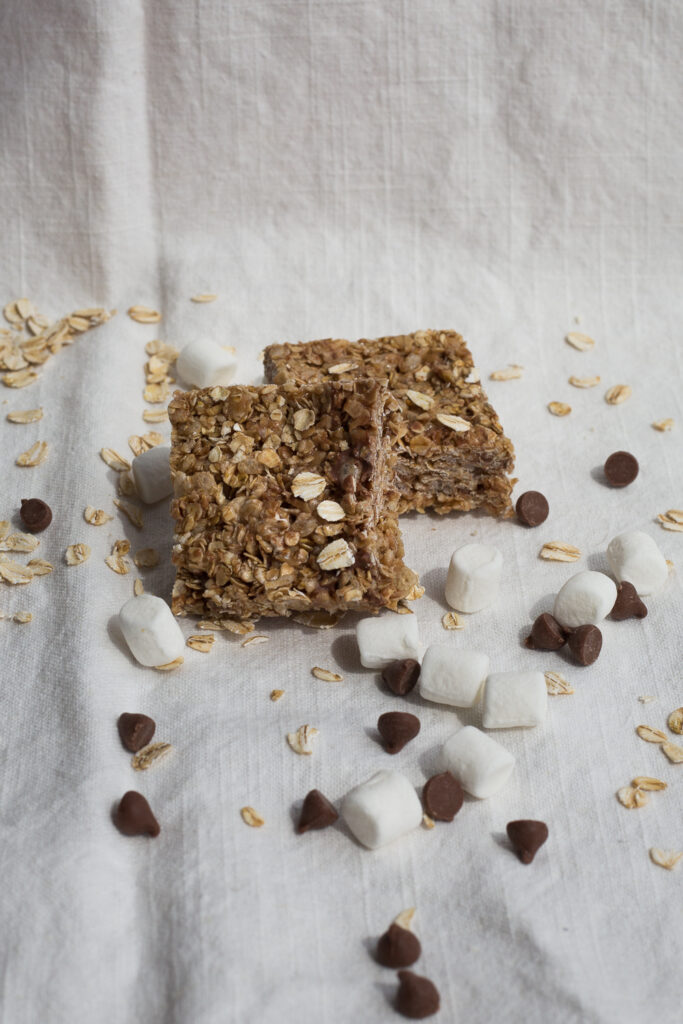 Remember the Rice Crispy Squares that your Mum used to make for you when you were little? Well, these are the grown-up version of Rice Crispy Squares with oats, brown rice crispies, chocolate chips, honey and mini marshmallows that keep it all together. Crispy. Butter. Sweet. And no-bake. These Rocky Road Rice Crispy Granola Squares are the perfect summer treat!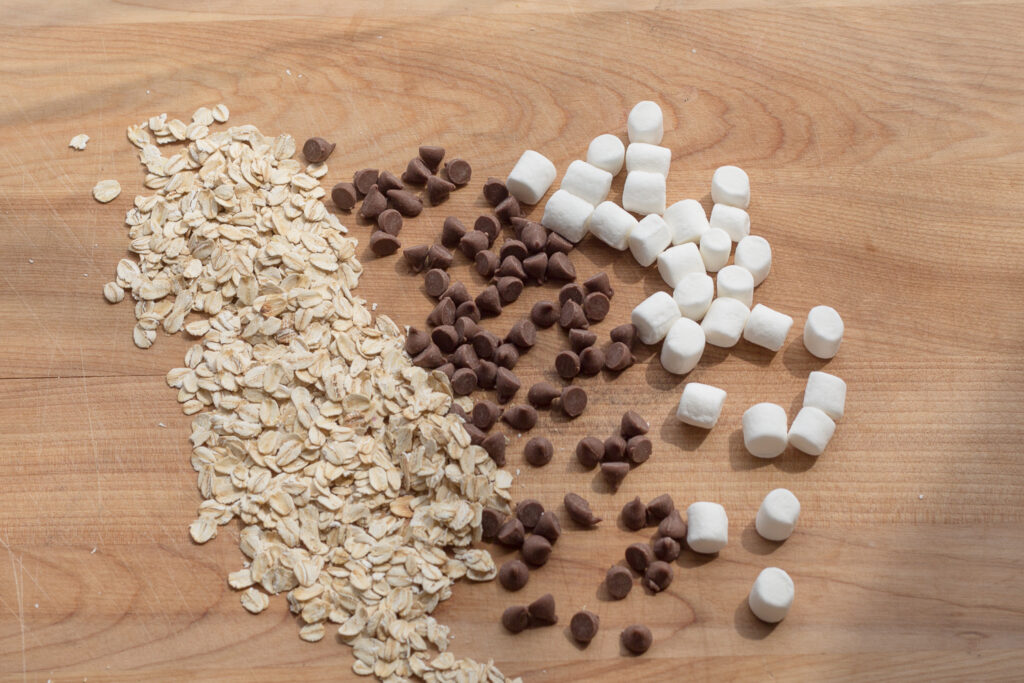 These squares are made with whole oats, chocolate chips and marshmallows. So good.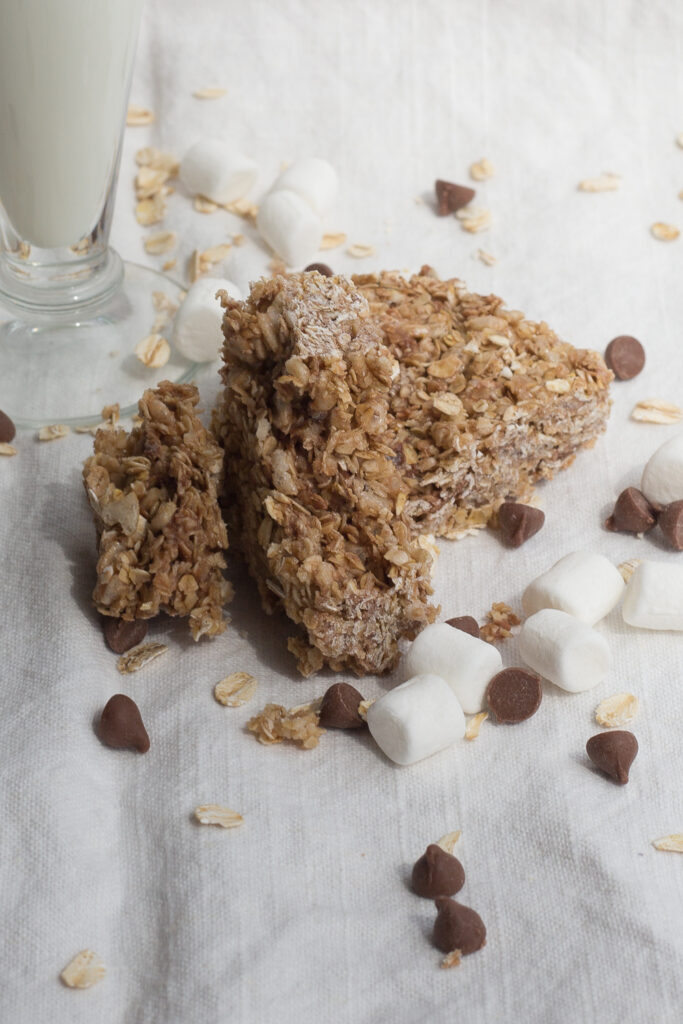 My Rocky Road Rice Crispy Granola Squares have less than half-a-dozen ingredients. But, that's not even the best part. The best part is that you don't even have to put them in the oven. Mix all of the ingredients together. After this, put the pan in the refrigerator where they will firm up. This yummy snack will be ready for your family within a short time.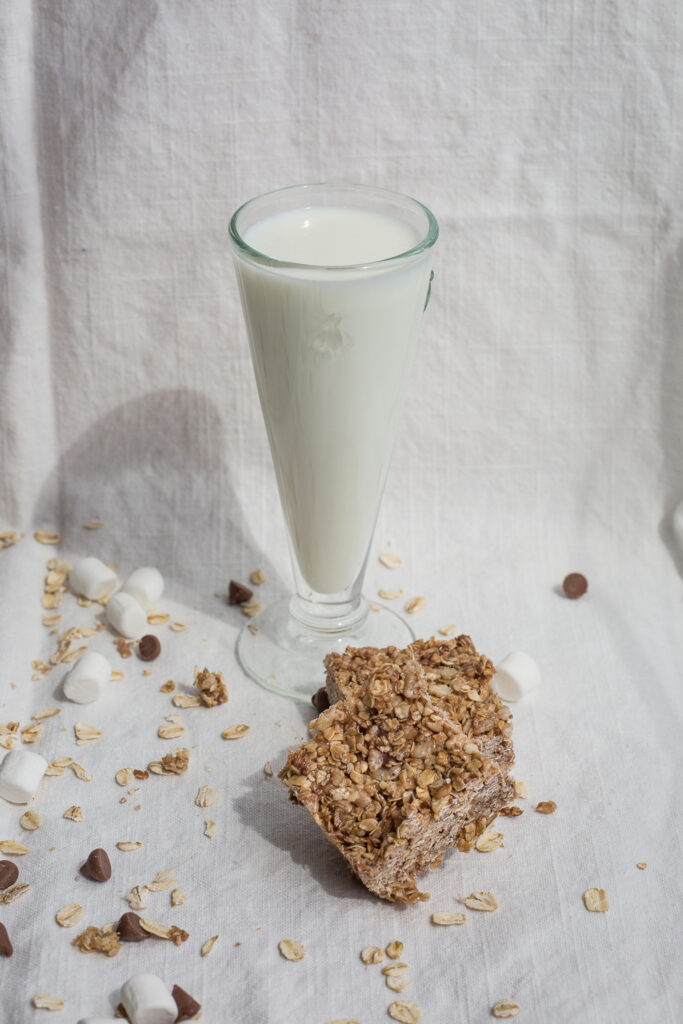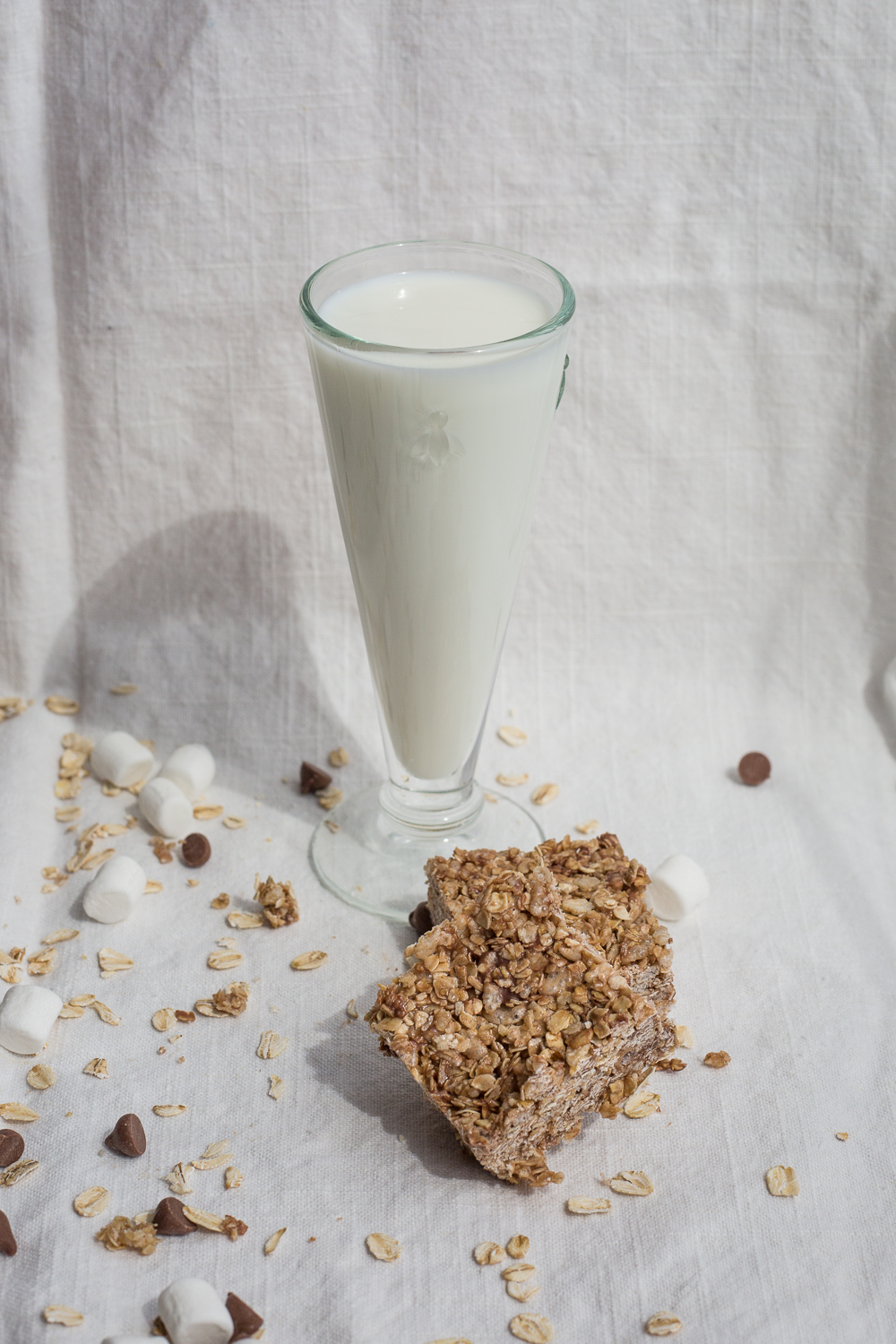 Print Recipe
No-Bake Rocky Road Granola Bars
Ingredients
4 cups quick cooking oats

1/2 cup honey

1/2 cup butter

1 cup marshmallows

1 cup chocolate chips

2 cups rice crispies

1 tsp vanilla
Instructions
1
Grease a 12" x 8" x 1" pan.
2
Melt the butter and honey in the microwave.
3
Mix the oats and chocolate chips together.
4
Add the marshmallows to hot butter and honey. Stir briefly, then add to the dry mix.
5
The melted marshmallows will hold the whole bar together.
Notes
If you want the chocolate chips to remain more intact, and not melted together with the marshmallows, (which is actually super tasty) - add the chocolate chips in at the end, after the hot marshmallow/butter/honey mixture is stirred in.