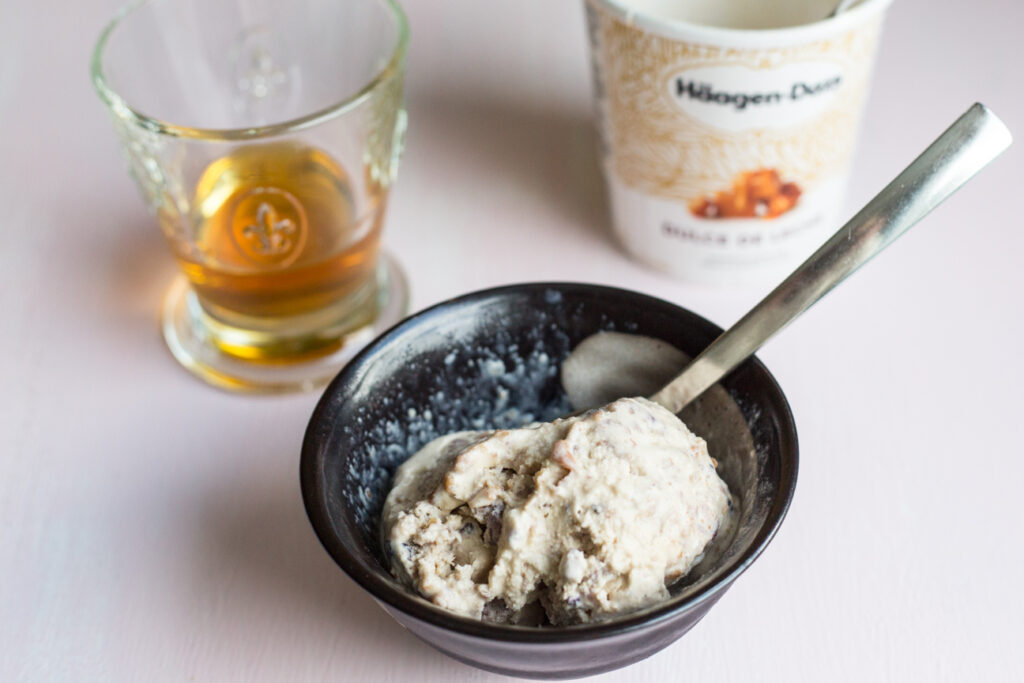 Apple and Blueberry Crumble Pie Ice Cream is the fastest dessert I have ever made. I made it by blitzing leftover pie with ice cream in my food processor. It's the perfect dessert to make when you have some leftover pie and ice cream, but not enough to serve up nicely. It's perfect, because it evenly distributes both ice cream and pie into one delicous treat.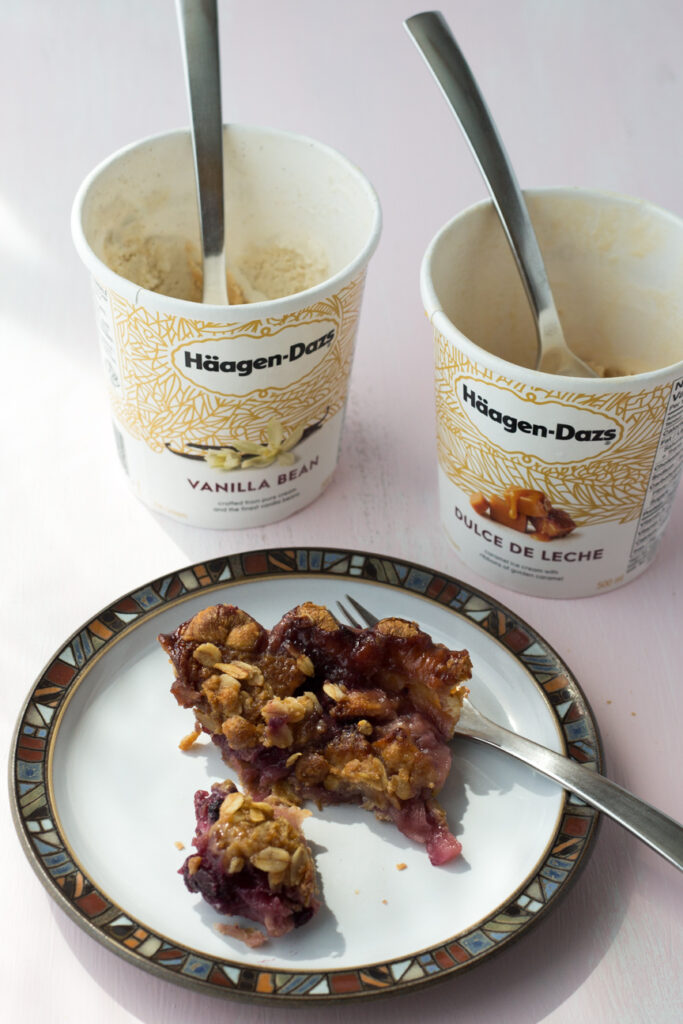 What Flavour of Pie and Ice Cream works best
You can make this ice cream with any leftover pie that you have on hand as there are many flavours of pie and ice cream that go so well together. I happened to have a very small slice of Apple and Blueberry Crumble Pie leftover from Mother's Day. I also had a bit of Dulce de Leche Ice Cream as well as Vanilla Bean Ice Cream left in the freezer. So, this combination was divine!
A few suggestions of Pie and Ice Cream Flavour Combinations
apple pie and vanilla or caramel ice cream
pumpkin pie and cinnamon or caramel ice cream
cherry pie and chocolate ice cream or green tea ice cream
cheesecake and lemon ice cream
strawberry and rhubarb and french vanilla ice cream
What is the best Ratio of Pie to Ice Cream?
Italians have a great expression that I love; 'ad occhio', which means 'by eye'. And that's the way this dessert is made: by eye. I made this pie ice cream combination with one small piece of pie and about 2/3 cup of Haagen Dazs ice cream. It made enough for two of us to have one small scoop of ice cream each. I loved that ratio with a piece of pie in every bite.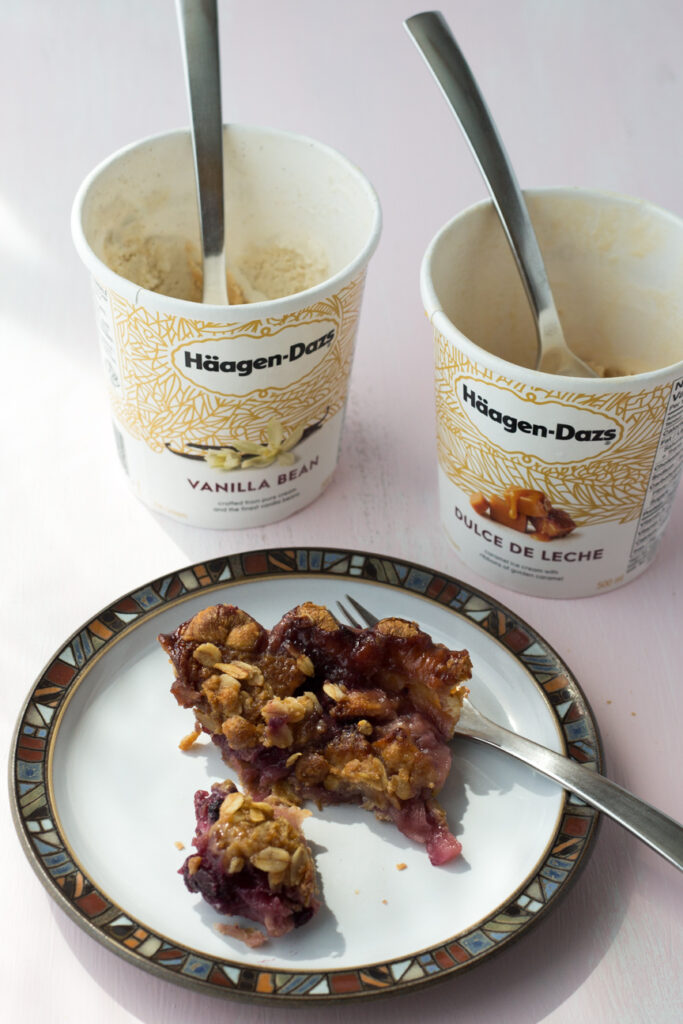 This is what I had on hand to make my pie ice cream. It doesn't seem like a lot, but it made a perfect dessert.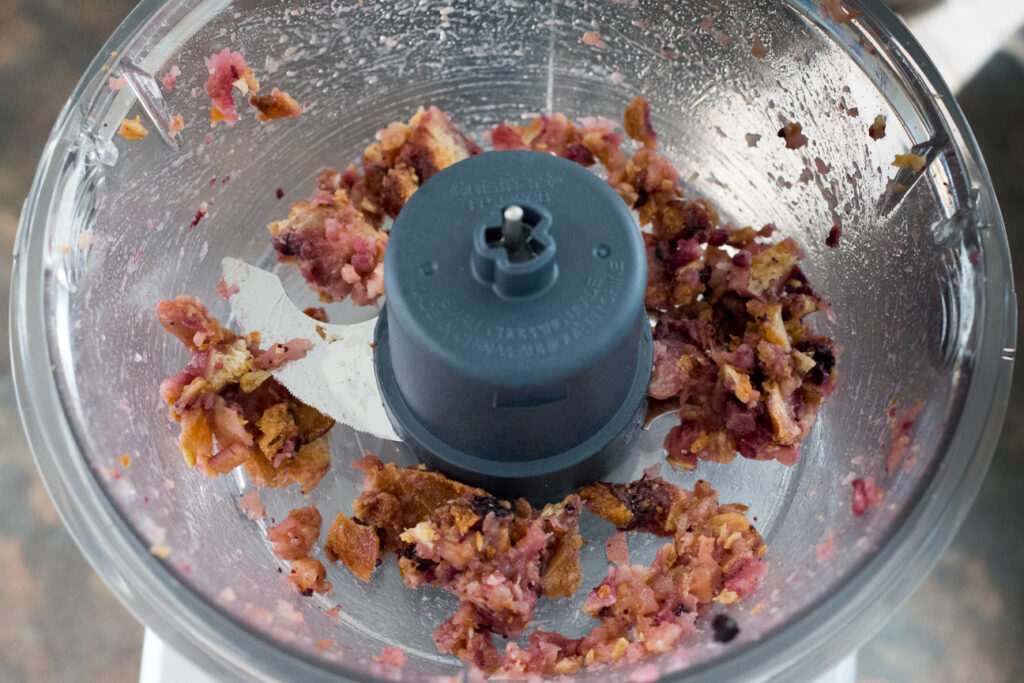 Add the pie to your food processor and blitz until crumbled. Pulsing it 2-3 times should be enough. Because you don't want to turn your pie into a paste.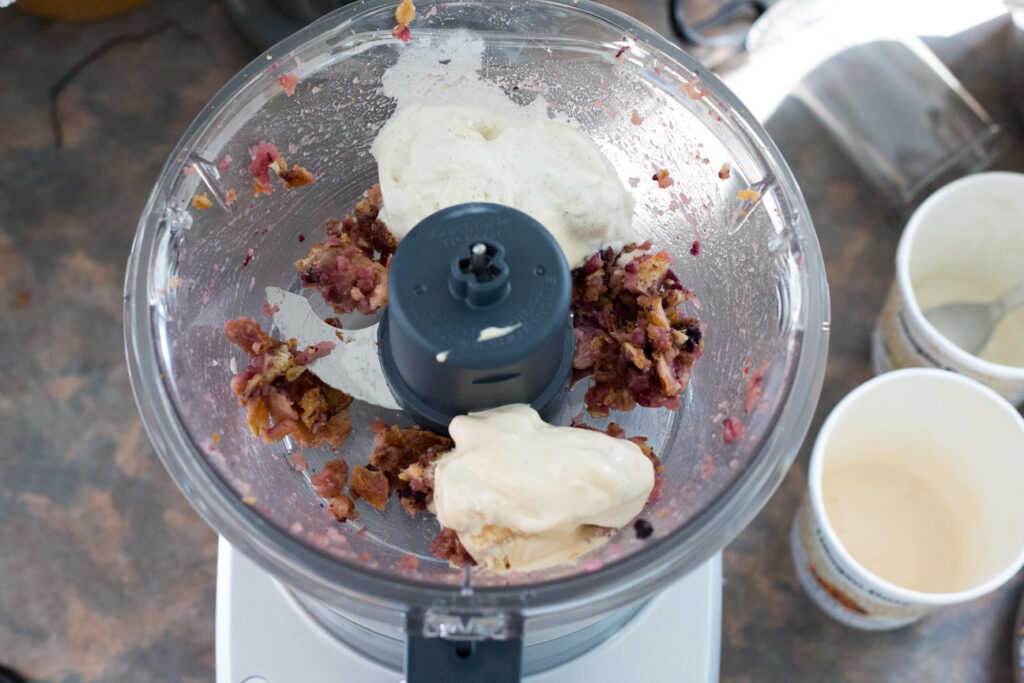 Next, add your ice cream. I used 1 small piece of pie and about 2/3 cup of ice cream. You could increase the amount of ice cream if you wanted a higher ratio of ice cream to pie.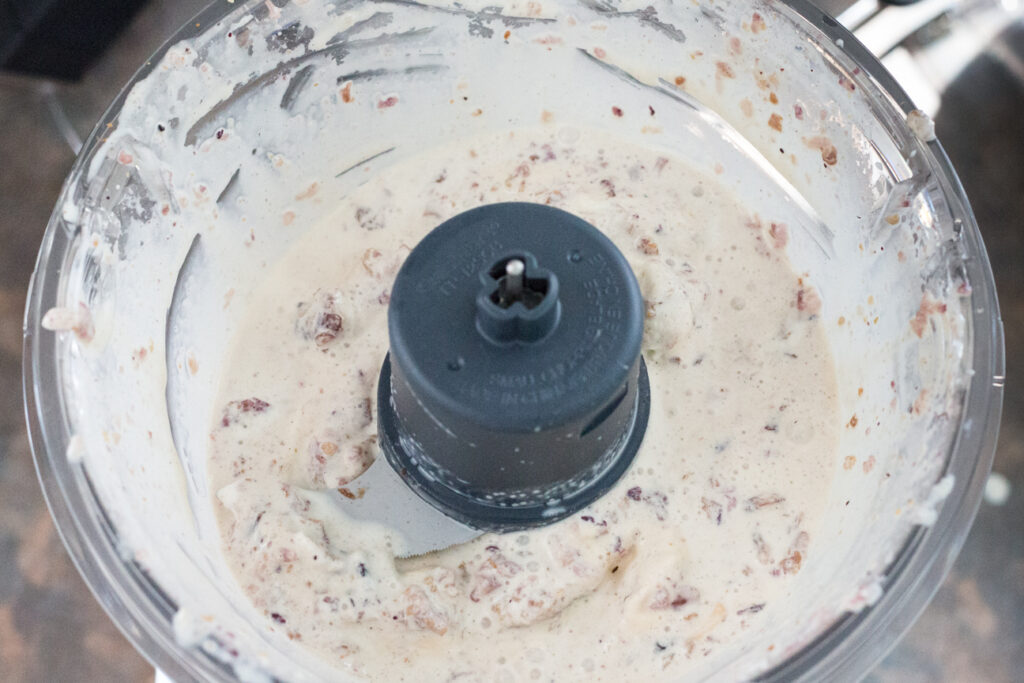 Pulse the pie and ice cream together about 5-6 times, so there aren't any large pieces of pie in the bowl. Scoop this into a freezer-safe container. It will be ready in a couple of hours.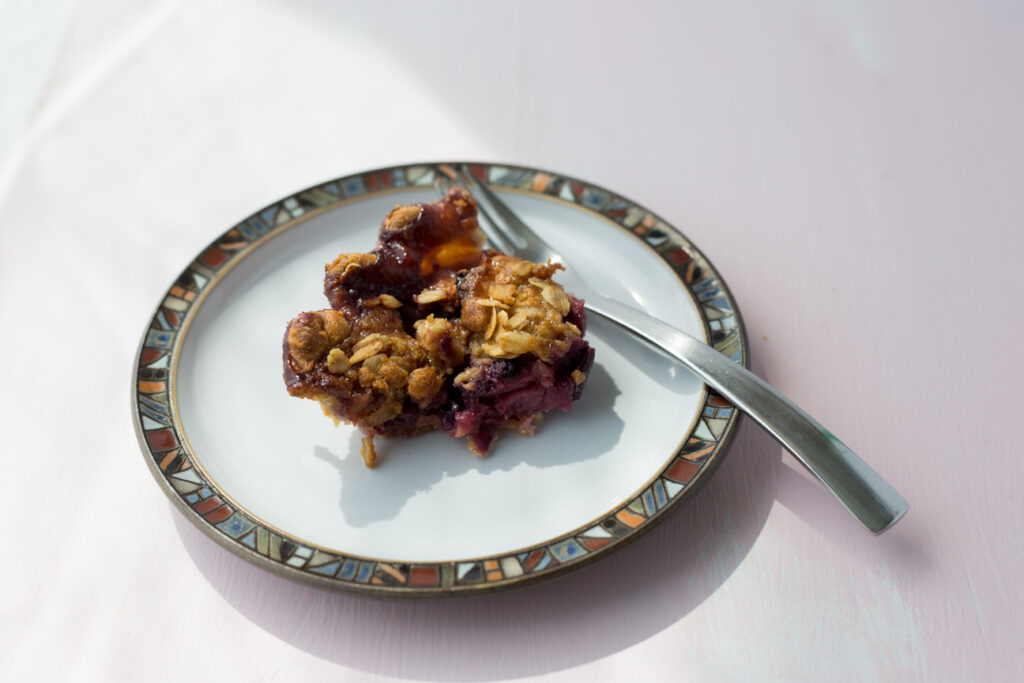 The pie that I used had a crumble top crust which gave the ice cream a nice crunch. If your pie has a regular crust, but would like some crunch in your ice cream, try adding some granola.
Blitzing pie and ice cream together created something even better than having them separate. It's so good, that my family and I had a hard time deciding which was better: warm pie with ice cream on the side, or pie and ice cream blitzed together. Which do you prefer?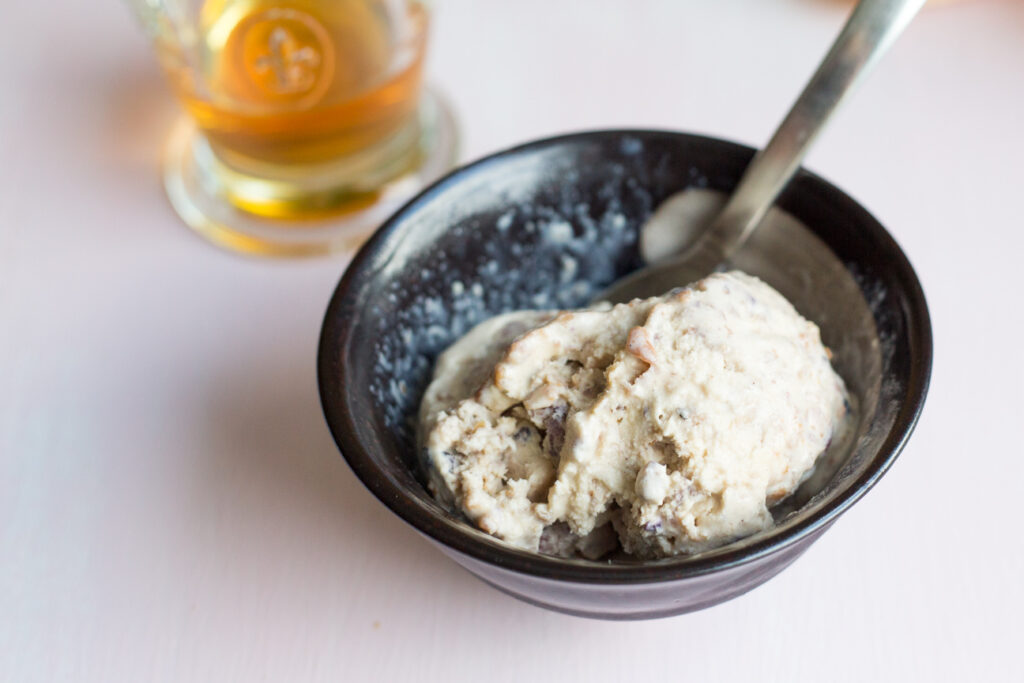 This Apple and Blueberry Crumble Pie Ice Cream was really really good.
Which combination will you make?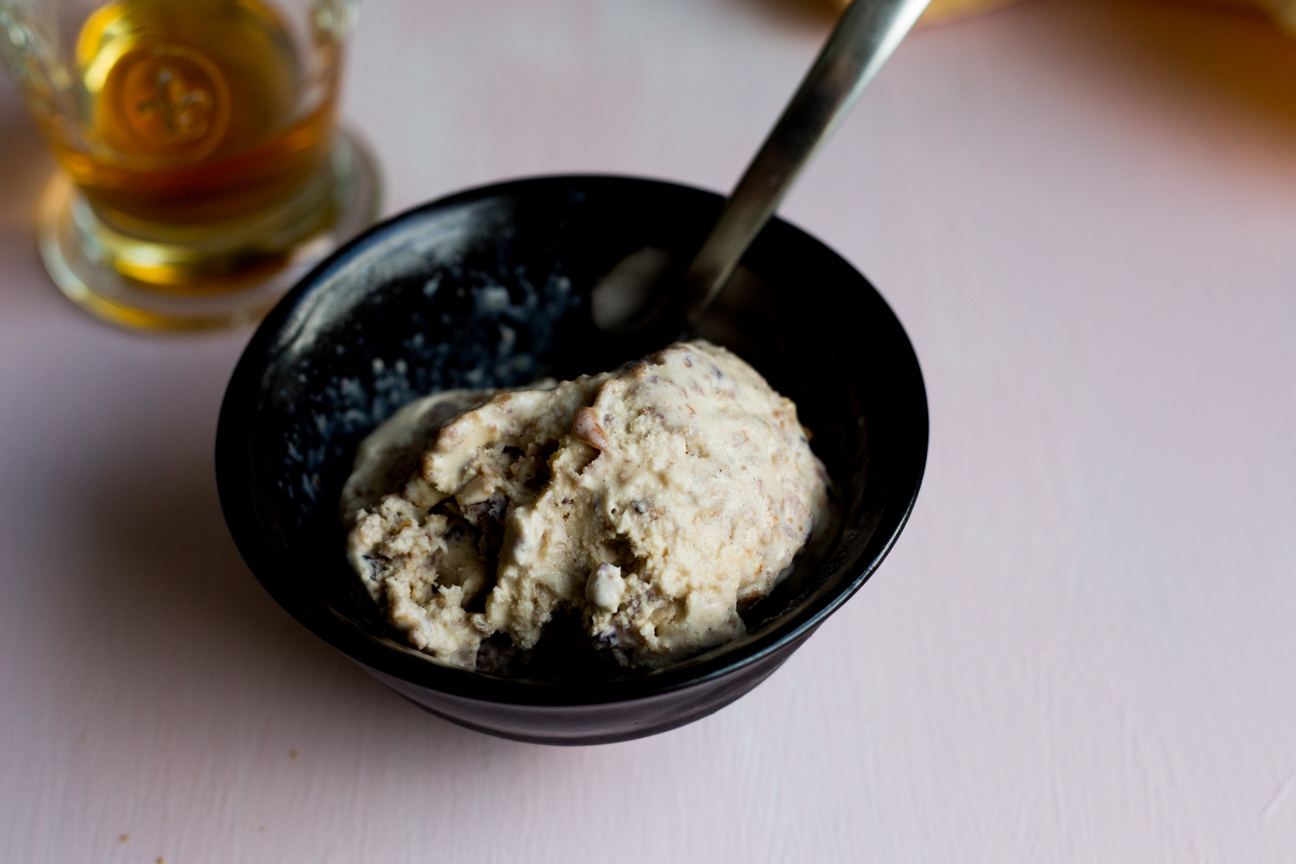 Print Recipe
Apple and Blueberry Crumble Pie Ice Cream
Ingredients
1-2 pieces of any type of pie

2/3 to 2 cups ice cream (a flavour of ice cream to go with the pie)
Instructions
1
Place pie in the food processor.
2
Blitz a couple of times until it is chopped in large pieces.
3
Add ice cream. The quantity depends on you, but about 1/3 to 1 cup of ice cream per slice of pie should be good, depending on what ratio of pie to ice cream you would like.
4
Blitz 5-6 times, until pieces of pie are quite small.
5
Using a spoon and spatula, remove ice cream from food processor and place in a freezer-safe container.
6
Place in the freezer for a few hours, until firm.