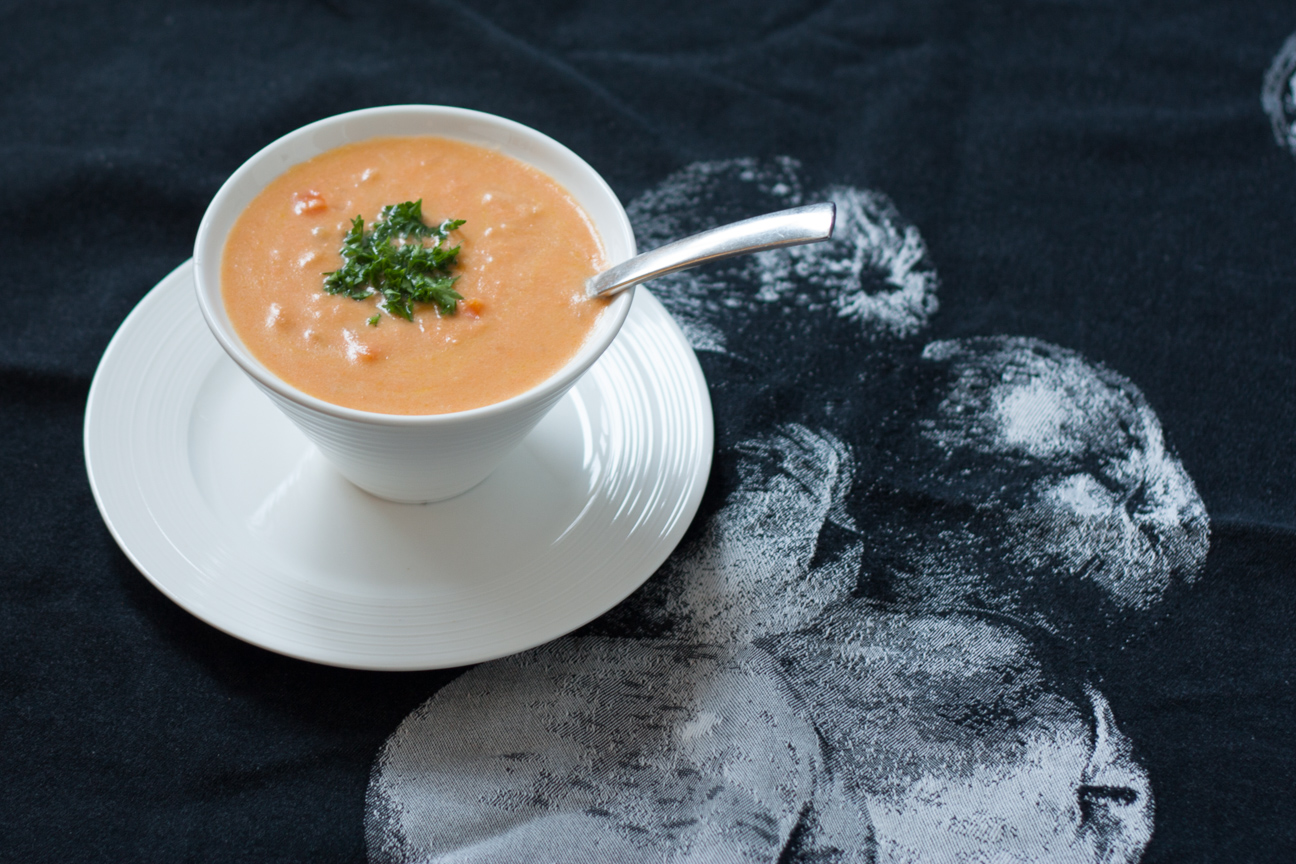 This recipe is from Nigel Slater. He is a British cook/baker who writes regularly for The Guardian Newspaper in the UK and has published several cookbooks.  I really like his recipes as he has an amazing palette. I have a couple of his cookbooks and all of his recipes exude flavour right off the page.  The recipes caramelize, melt, ooze, saturate, soak, and glisten so much you can taste the finished product just from reading the recipe.  That's what captured my attention with this Cheddar Cheese and Apple Cider Soup recipe: onions, carrots and celery simmered in butter until soft followed by grated old cheddar cheese, mustard, vegetable stock and apple cider. You can't go wrong with that flavour combination.
I love having soup at lunchtime. Whether served up piping hot in a big bowl at home with some crackers and a mug of your favorite herbal tea or packed up in a thermos with a couple of slices of bread and a cluster of grapes and taken to work, soup hits the spot. It is healthy, budget friendly and comforting, not to mention warming you up on a frosty winter day. And if you live in Canada, this has been an exceptionally frosty winter.
If you do not own a thermos, you should consider purchasing one. Next time you're at Mountain Equipment Co-Op or even your local grocery store, have a look out for one.  A good quality thermos can keep soup piping hot for 6-8 hours. Taking soup to work for lunchtime is a good break from sandwiches and much cheaper (and healthier) than buying a take-away meal. Although fantastic at lunchtime, this soup is also elegant enough to serve for a small dinner party with dinner rolls and a simple salad.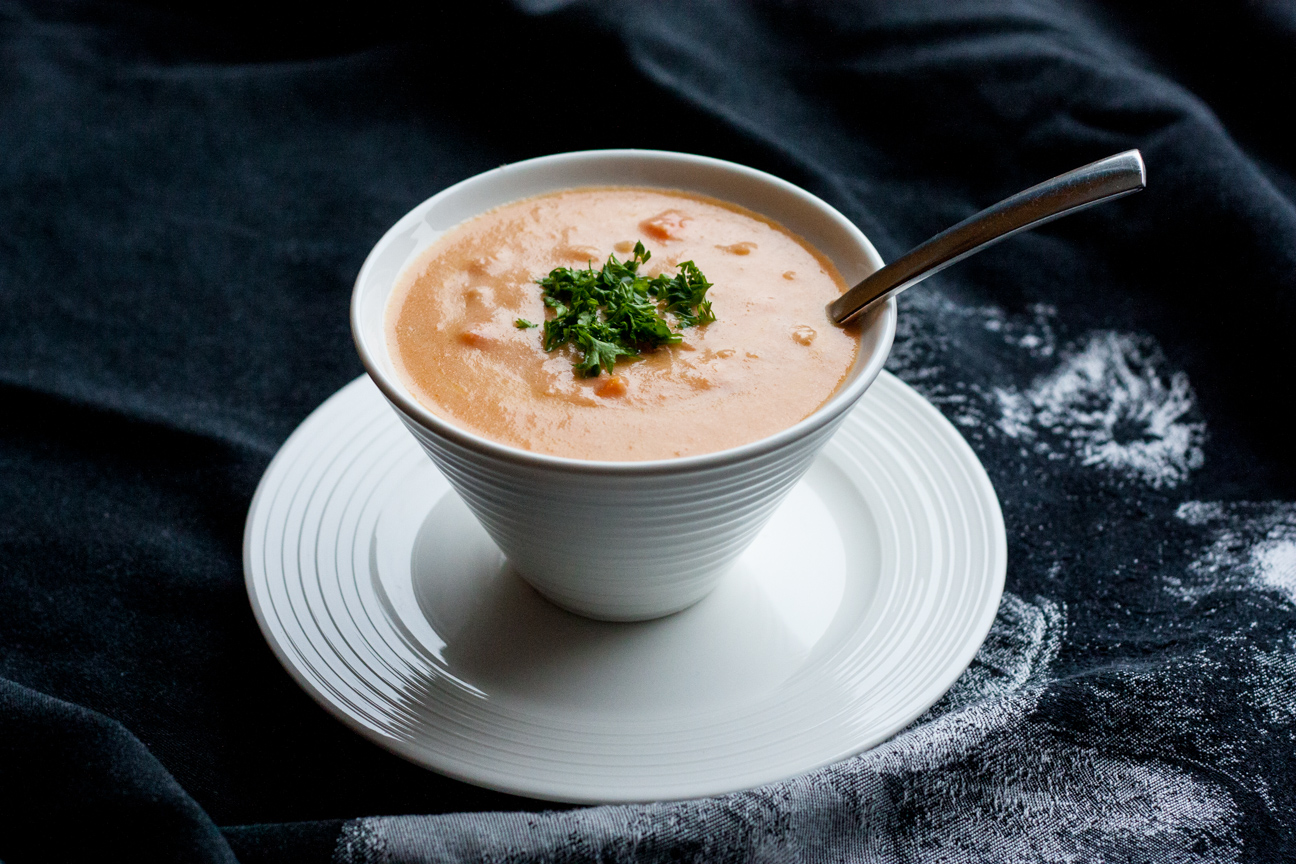 I love this soup for many reasons. For one, it's not too cheesey as it's paired with apple cider and has loads of onions, carrots and celery added in so you don't feel like you're eating a bowl of melted cheese.  The apple cider is a nice addition, instead of the more common beer. It's lighter and the apple flavor lifts the heaviness of the cheese. It is simply sublime.
The old cherry tree's
final blossoms are her last
cherished memory
Matsuo Basho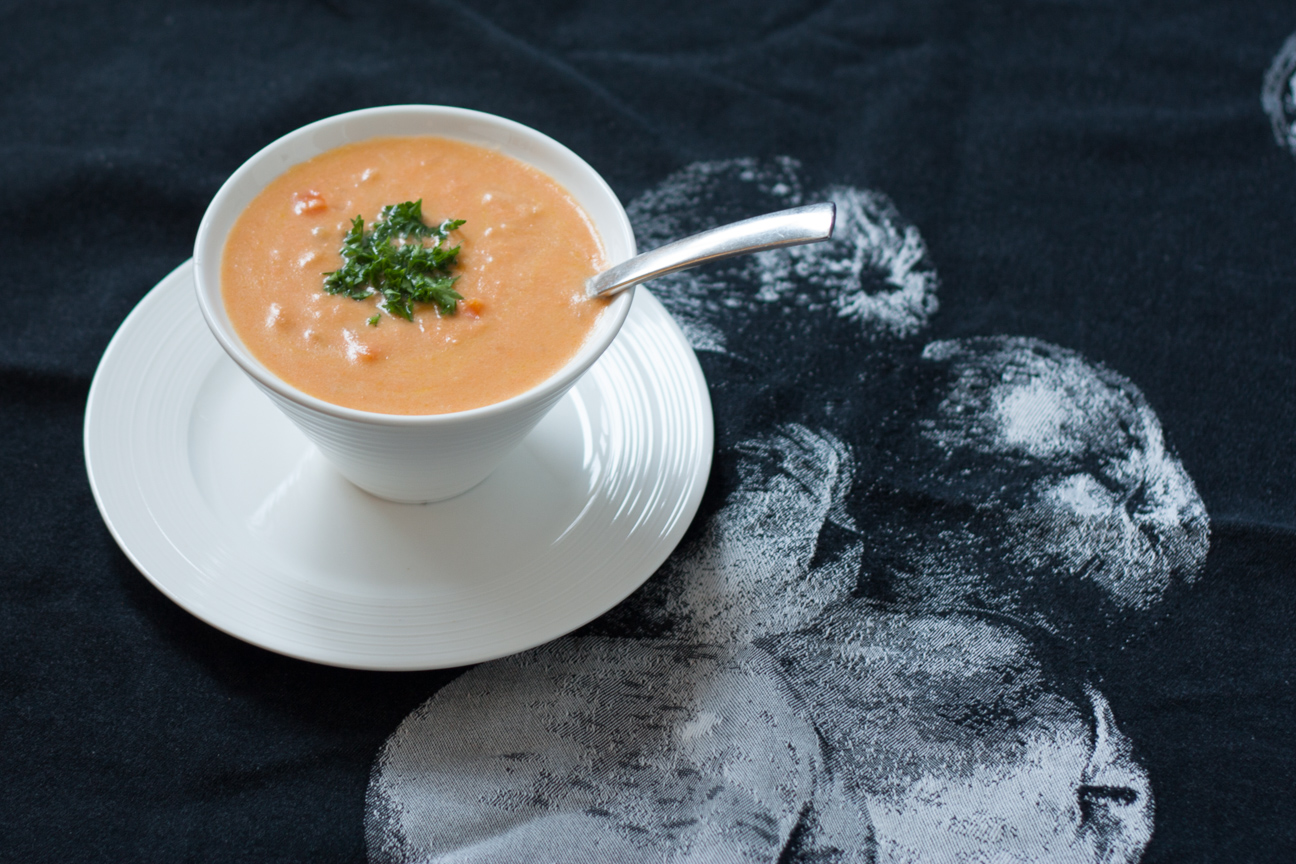 Print Recipe
Cheddar Cheese and Apple Cider Soup
Ingredients
2 medium onions chopped

30 g butter

2 medium carrots, peeled, diced

1 celery stick, diced

400 ml milk

45 g plain flour

400 mL vegetable stock

350 mL can of Apple Cider

1 tsp mustard

400 grams cheddar cheese, grated

chopped parsley for decorations
Instructions
1
Peel and chop the onions. Melt the butter in a saucepan, add the onions and cook until soft.
2
Add the diced carrots and celery to the pan and continue cooking for about 10 minutes or so, until all vegetables are tender
3
Warm the milk in a small pot. Add the flour to the vegetables, stir everything together, and continue cooking for 2-3 minutes. Add the warm milk and stir until you have a thick sauce.
4
Add in the vegetable stock and cider, bring to a boil, then lower the heat and let the mixture simmer for just a few minutes. Stir in the mustard.
5
Add the grated cheese and stir until all the cheese is melted. Let it simmer for about 5 minutes (Do not let it boil).
6
Serve with bread and chopped parsley on top.
Recipe adapted from Nigel Slater's Cheddar and Cider Soup.