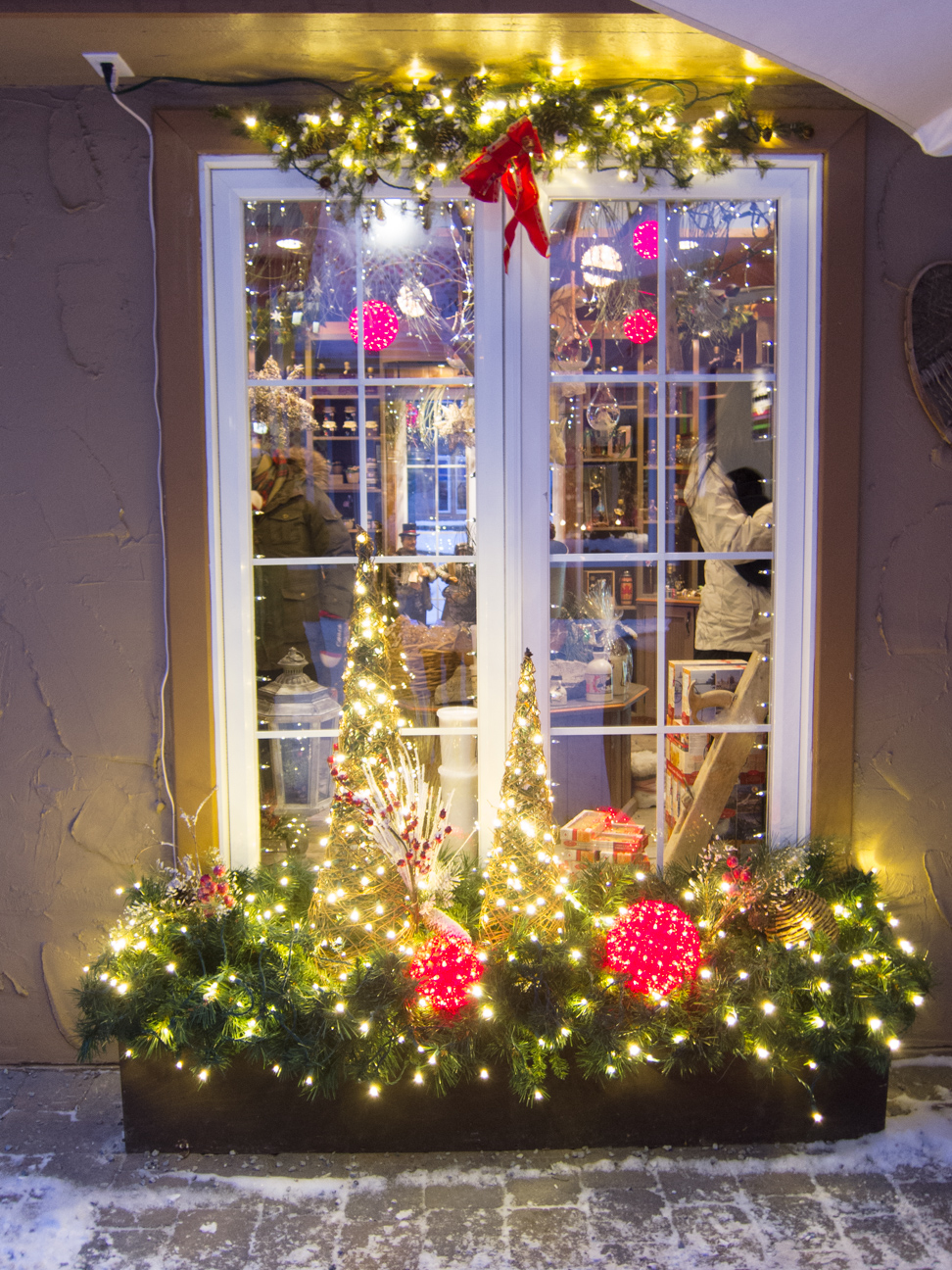 My husband and I were lucky  to visit Mont Tremblant twice this winter. Our first trip was in December, one week before Christmas.  It was super cold but the village was white with snow and very pretty. All the shops and restaurants were dressed up with colourful Christmas lights, garlands of scotch pine and wide sparkly ribbons.
Our second visit was in February during the Olympics. Not as snowy, but still a lot of fun.
Of course it's a fantastic place to ski, snowboard, cross-country ski and snow-shoe, but it's also nice to go for dinner at one of the many amazing restaurants and then just wander around the village. Here are a few snapshots of our two trips highlighting some of our favourite eateries as well as the village.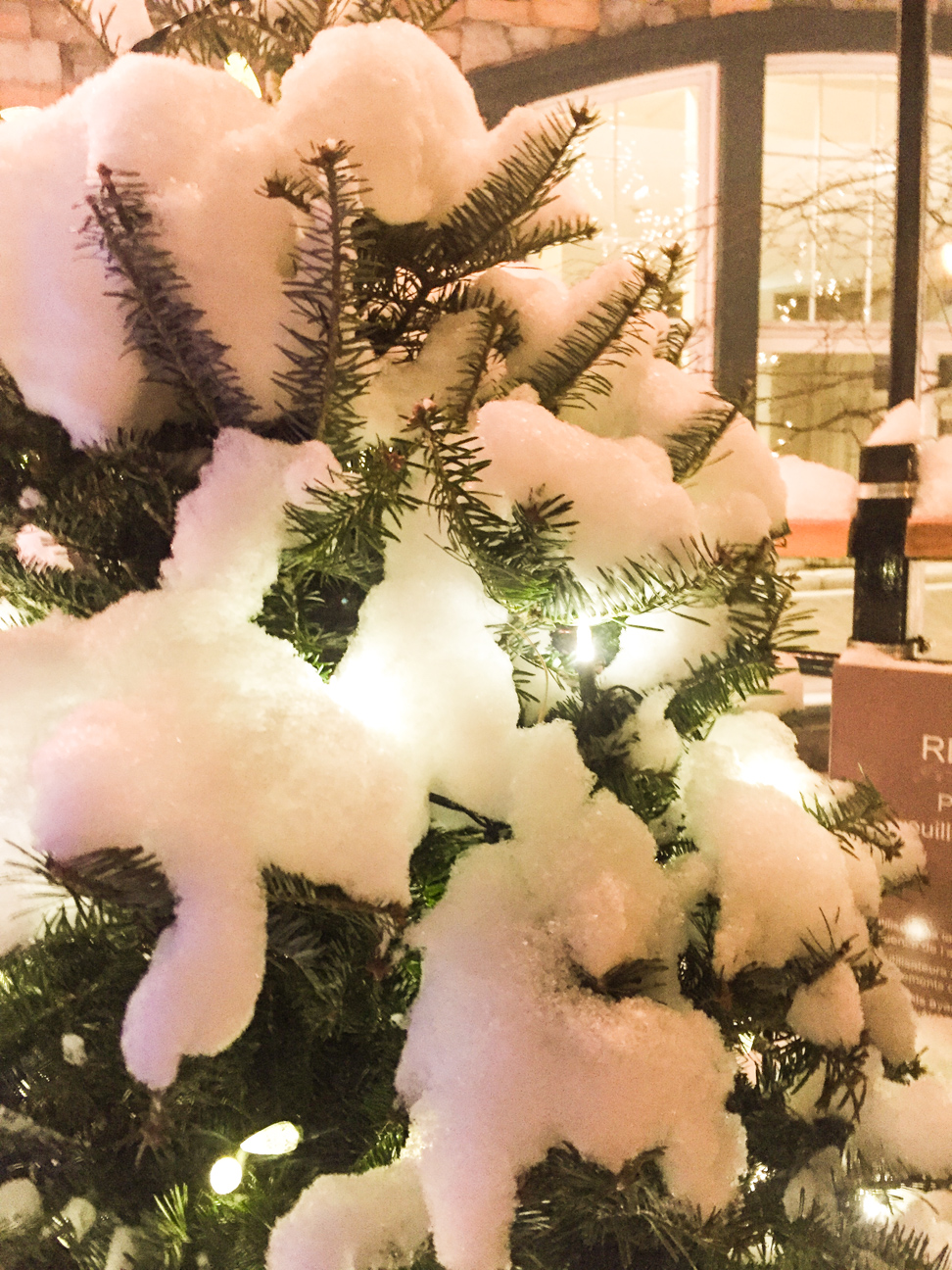 Lots of snow!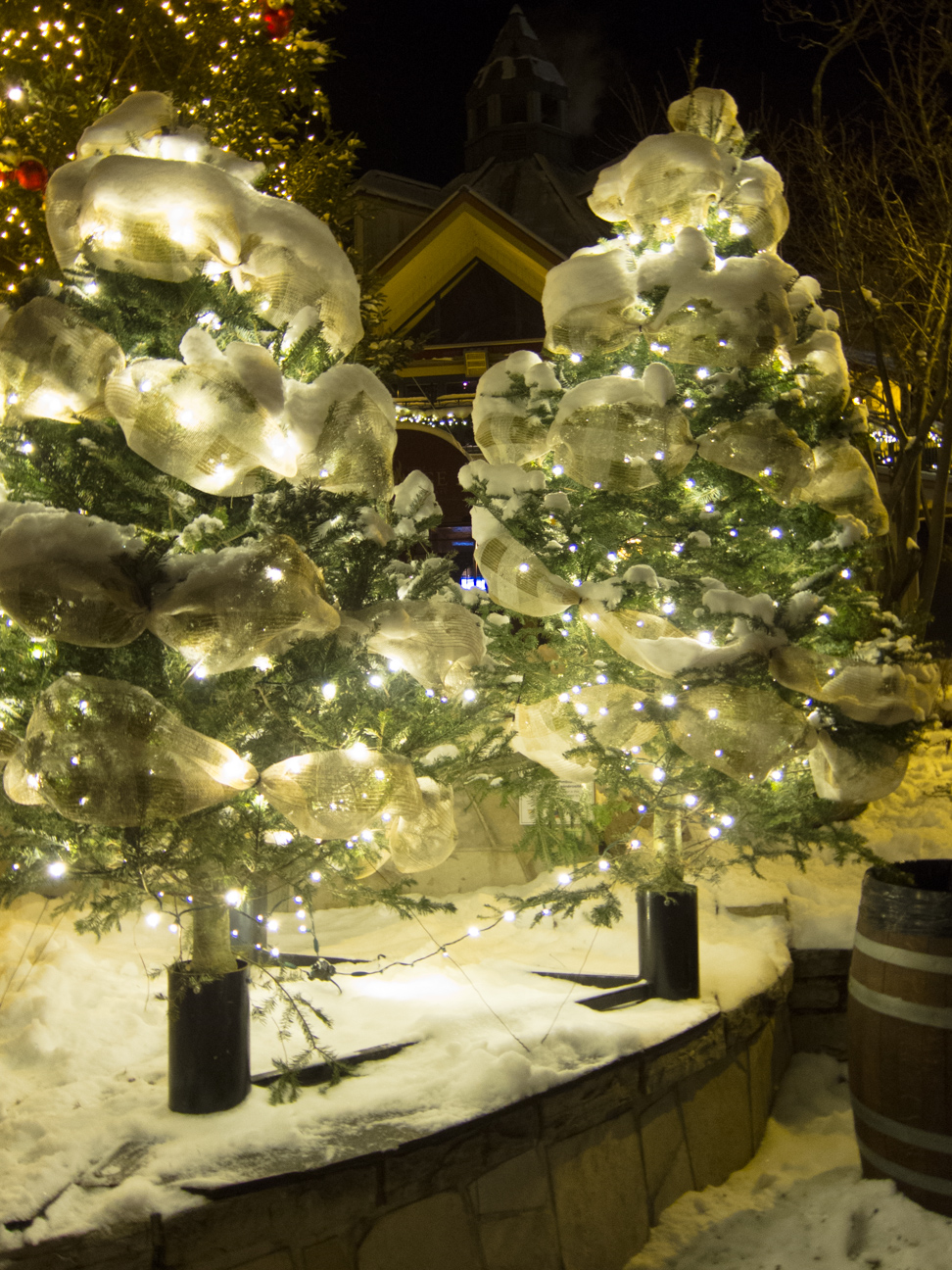 The decorations, snow and lights always look so pretty at nighttime.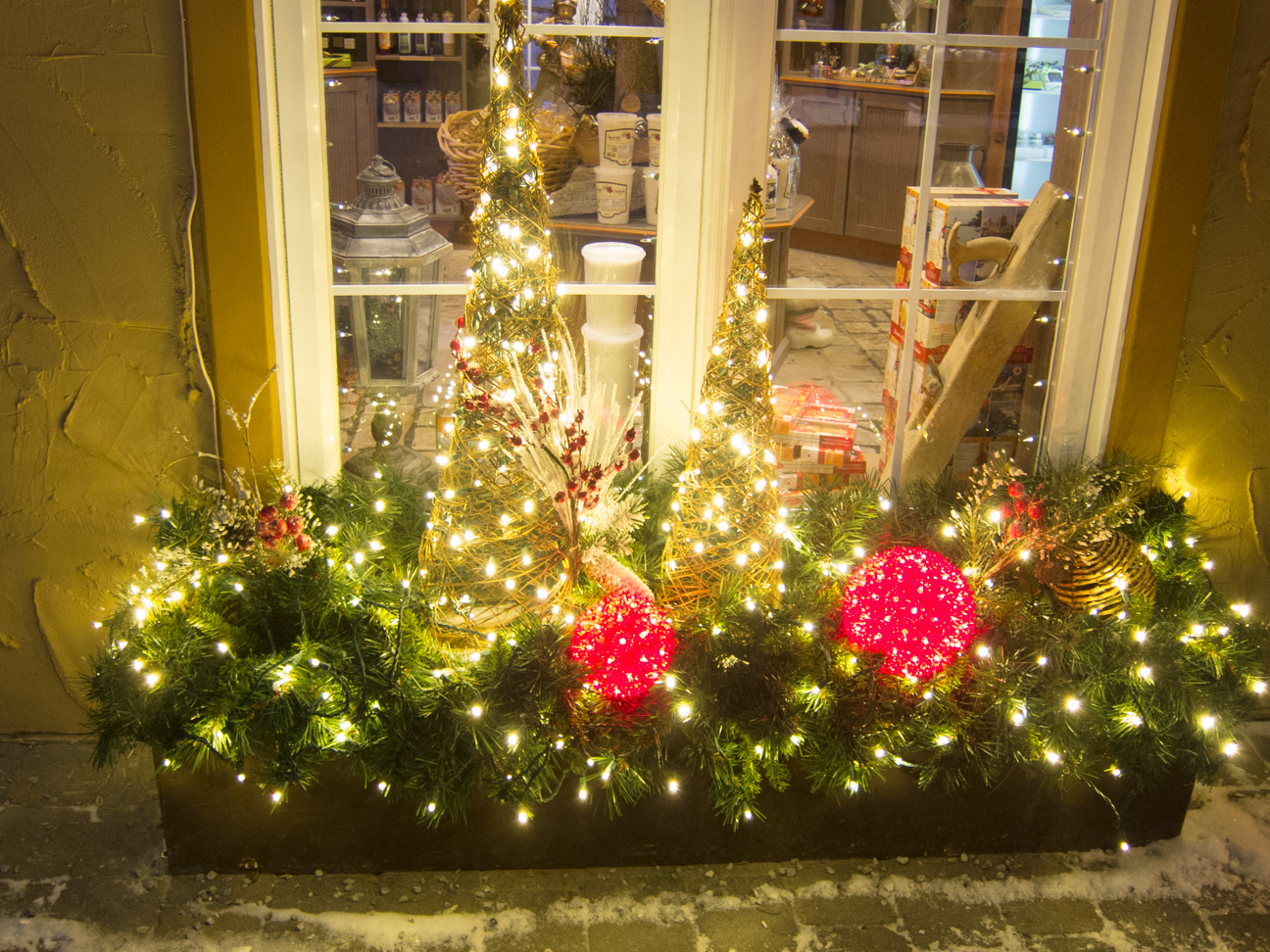 The Cabane Sucre had the prettiest display of lights. The aroma of maple syrup warming on the stove all ready to make Maple Taffy, enticed us into the shop. Inside were shelves of maple syrup in beautiful shaped bottles, bags of homemade maple candies, maple sugar pie in the fridge, made by the shopkeeper's mother, as well as other maple treats.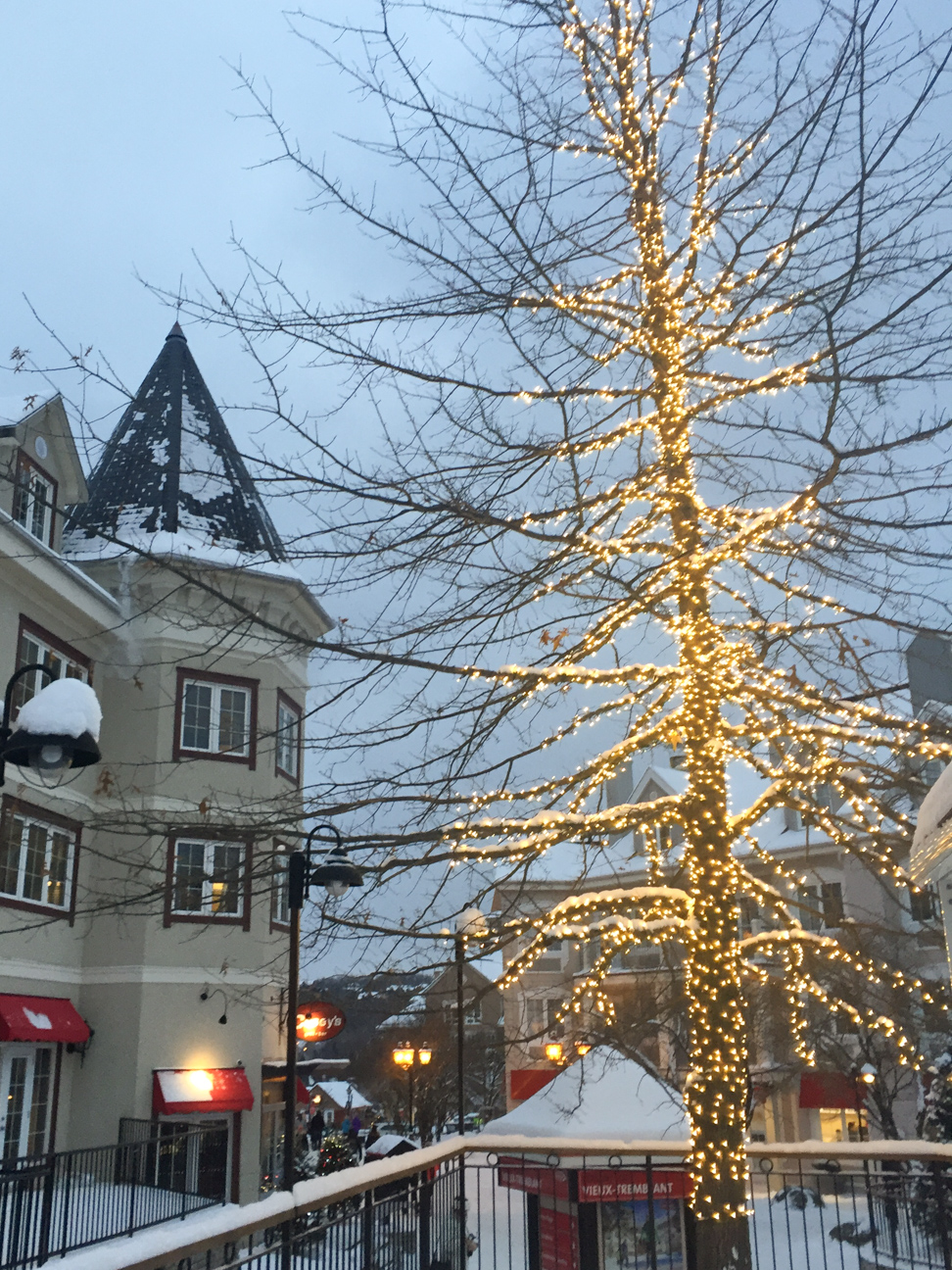 This tree looked so sparkly at night time.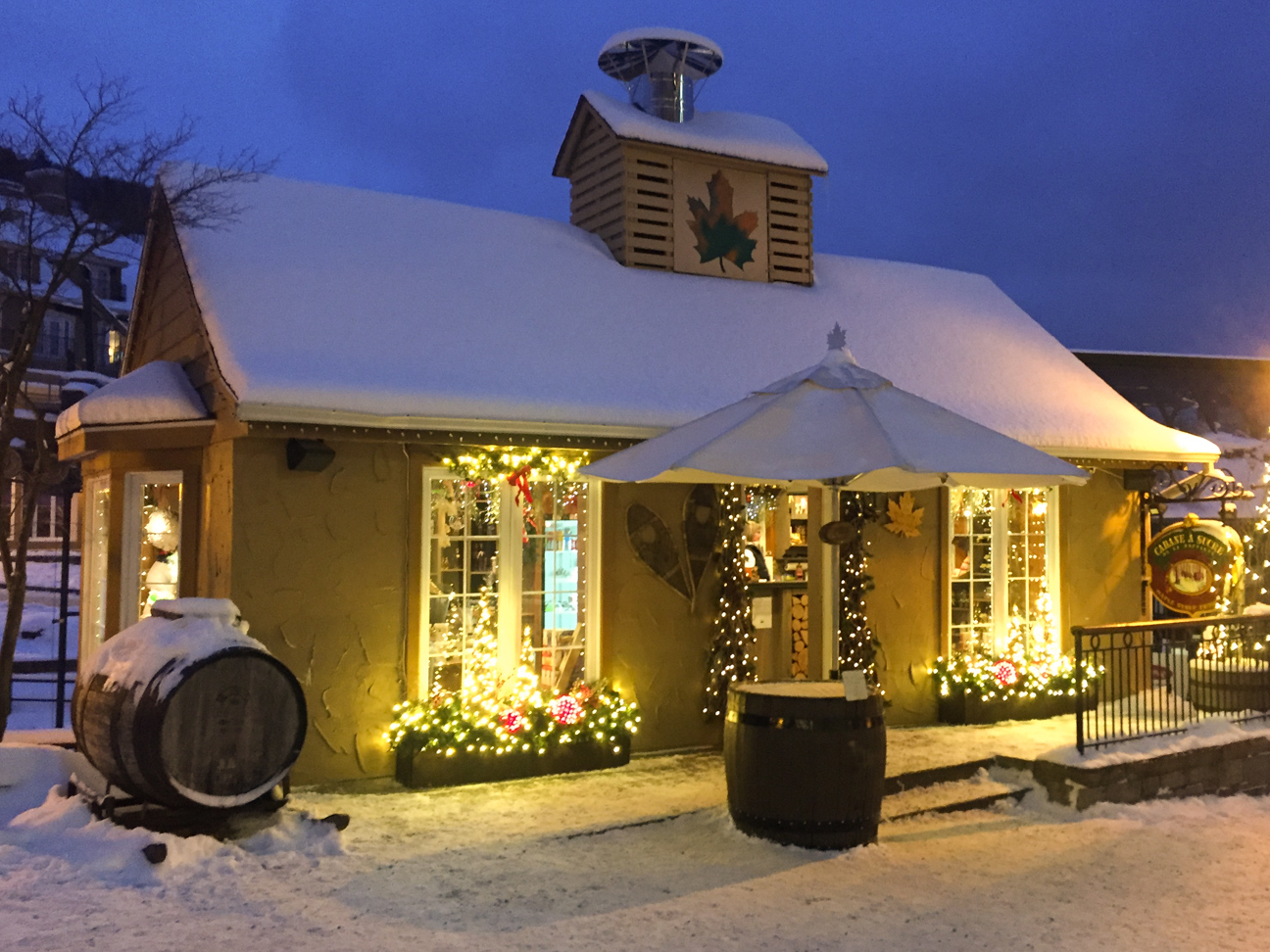 Cabane Sucre! Nothing compares to the aroma of maple syrup warming on the stove on a cold winter evening.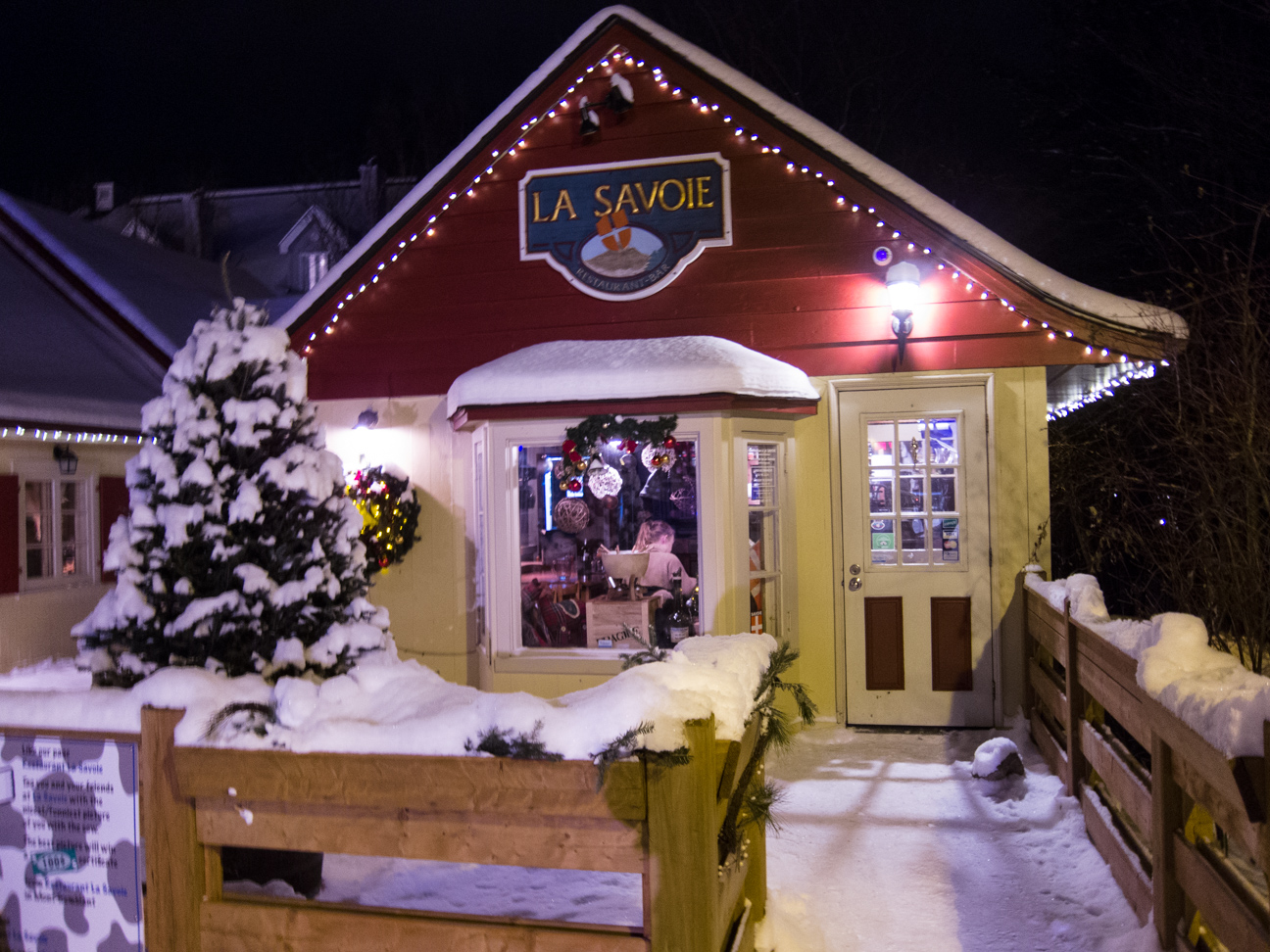 In DEcember, we had an amazing Fondue dinner at La Savoie: a nice sized bowl of fondue with a wooden board overflowing with cubes of baguette, pickles, potatoes, sausage. It was so good!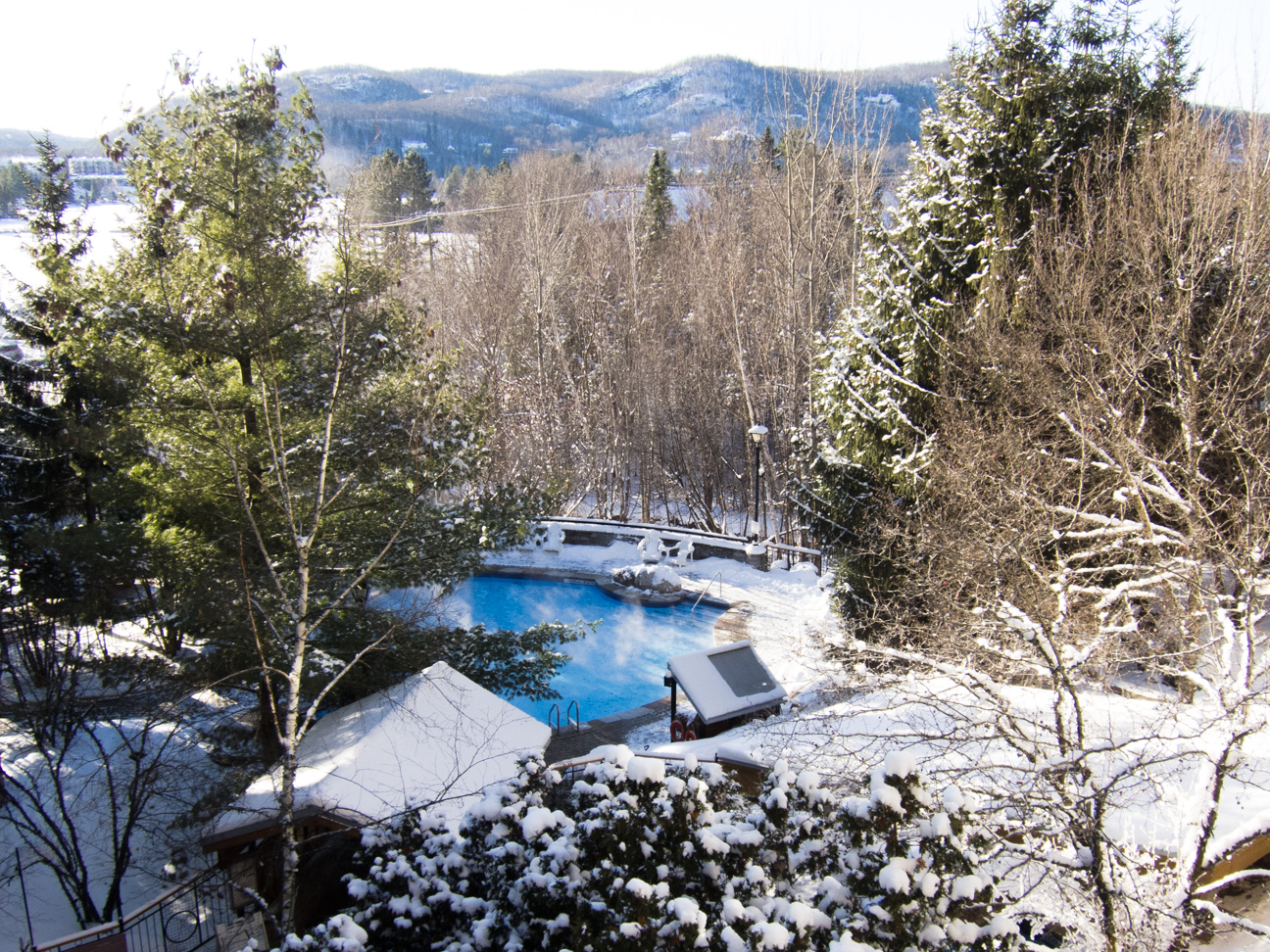 We stayed at The Westin Hotel which was right in the village. They had a beautiful super heated pool and hot tub outside. The air temperature was about -34 °, so super chilly, but the pool was very warm and the hot tub super hot. Surrounded by snow-covered trees, it was very pretty.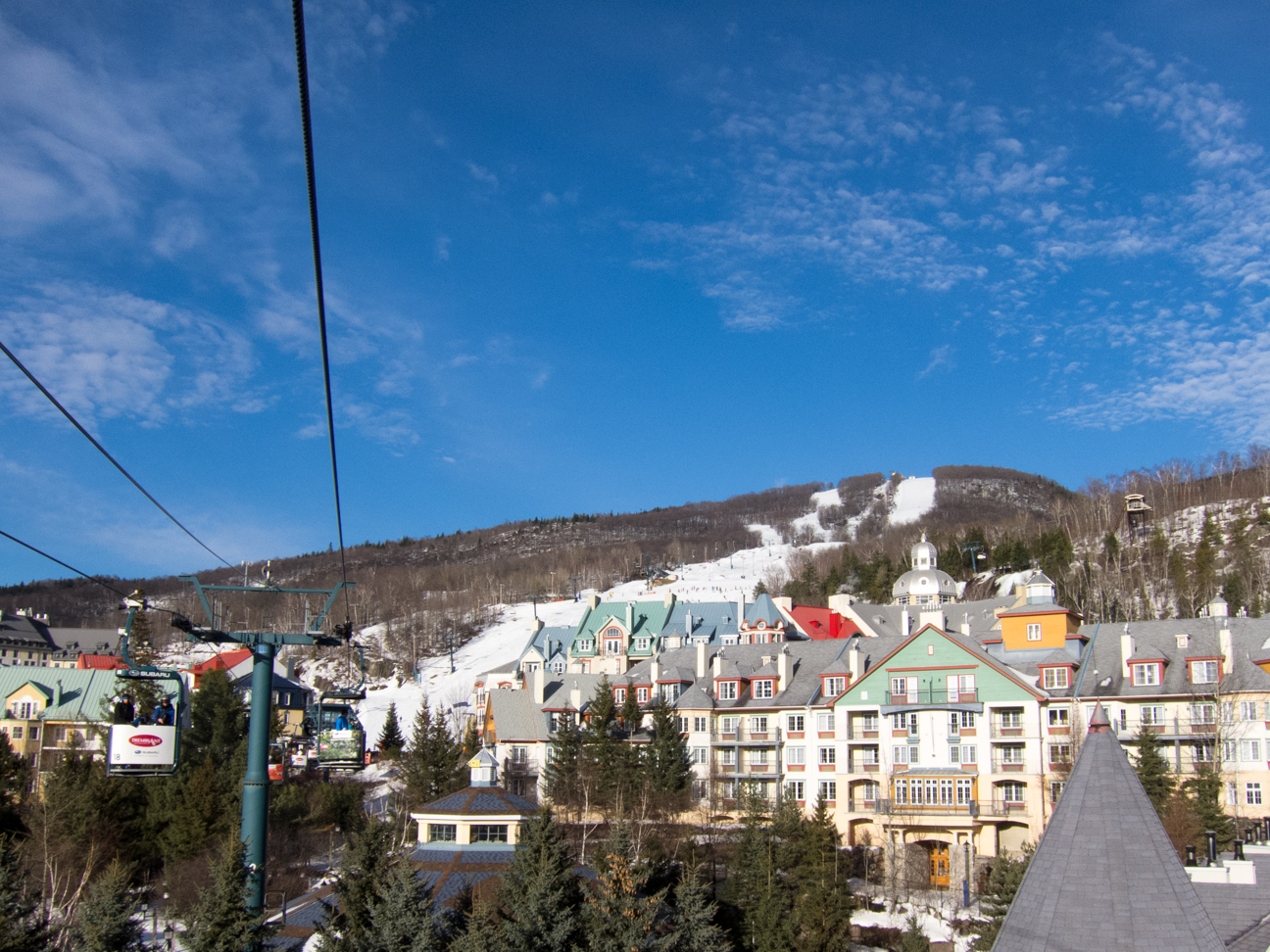 You can ride up to the base of the mountain in a stand-up free gondola ride. It's fun.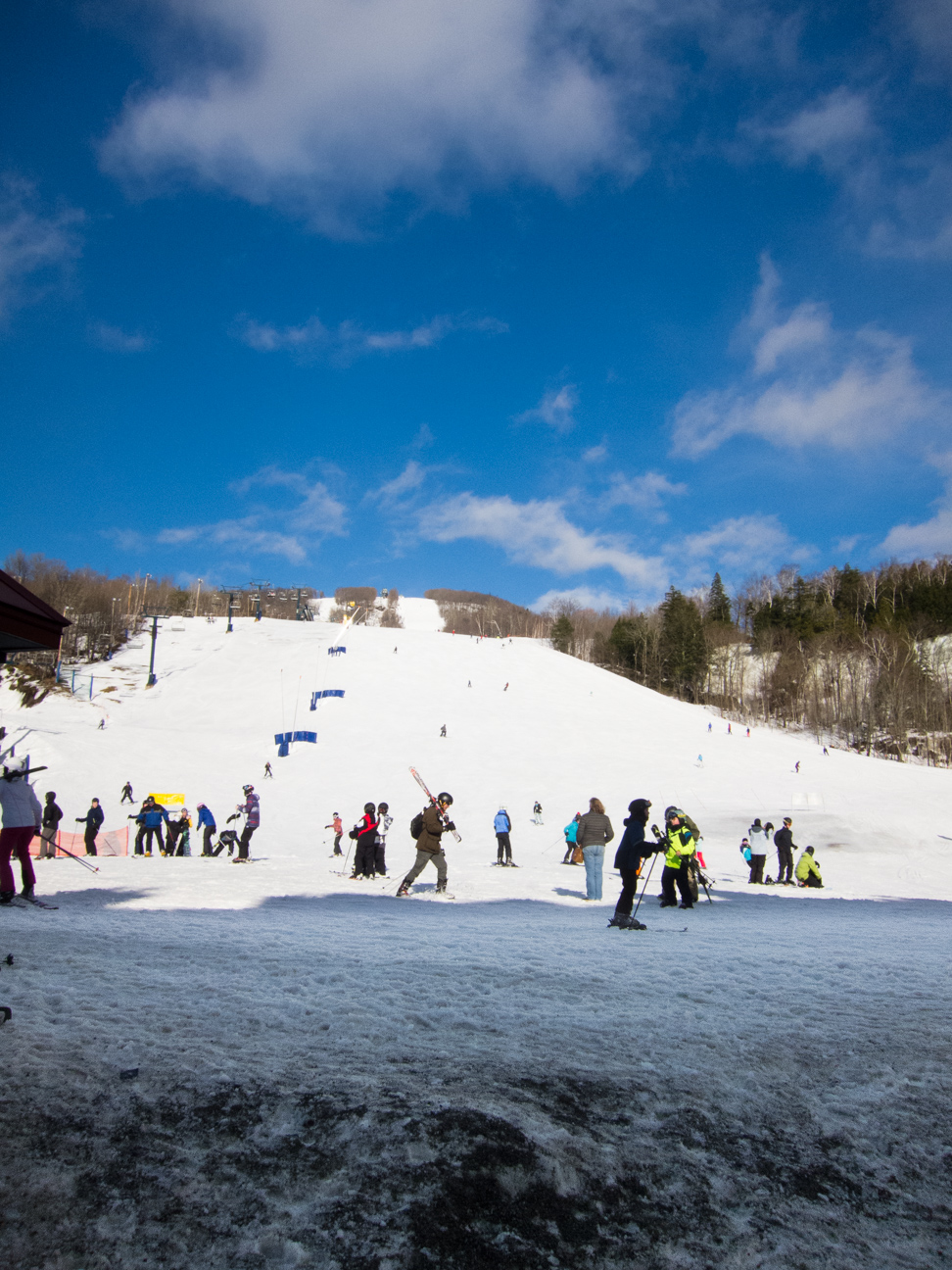 There are always a lot of skiers and snowboarders of all ages. It had rained all morning, but the slopes were still busy!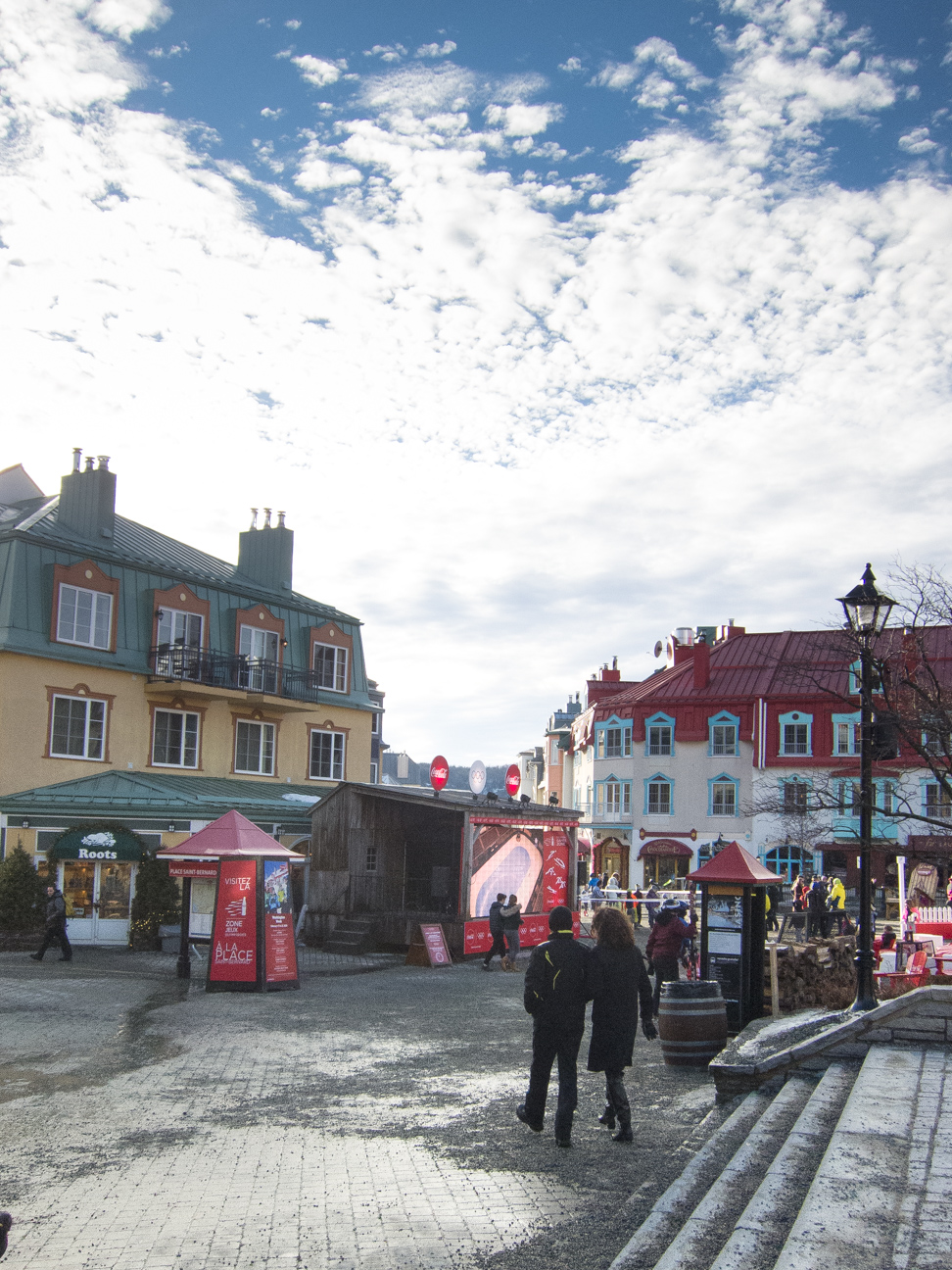 This was during the 2018 Winter Olympics in PyeongChang. There was a huge screen showing the Olympics in the main square. There were bean bag cushions and chairs to sit on and watch your favourite spot. It was pretty cool!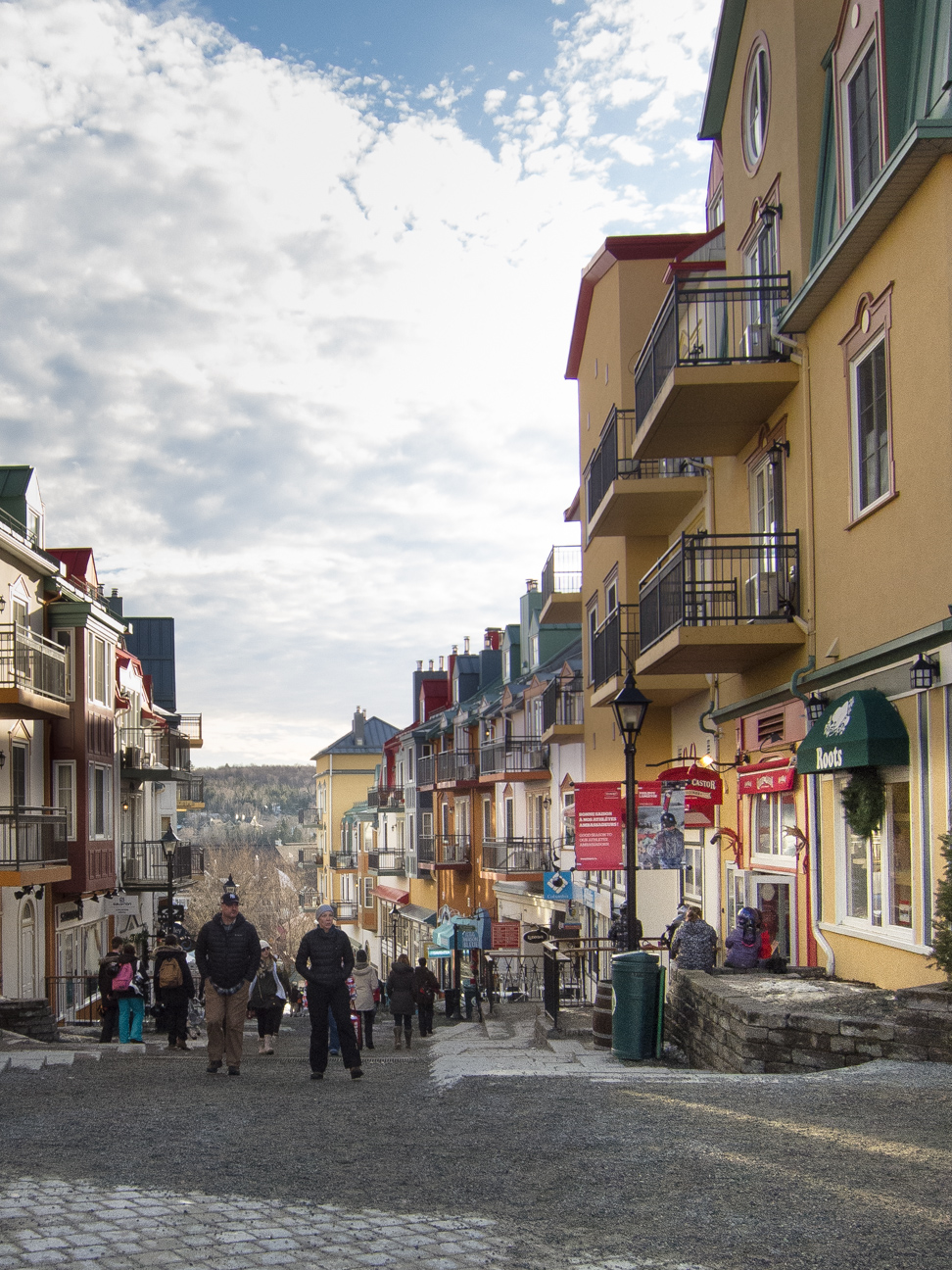 Even without the snow, the village is still picturesque and colourful.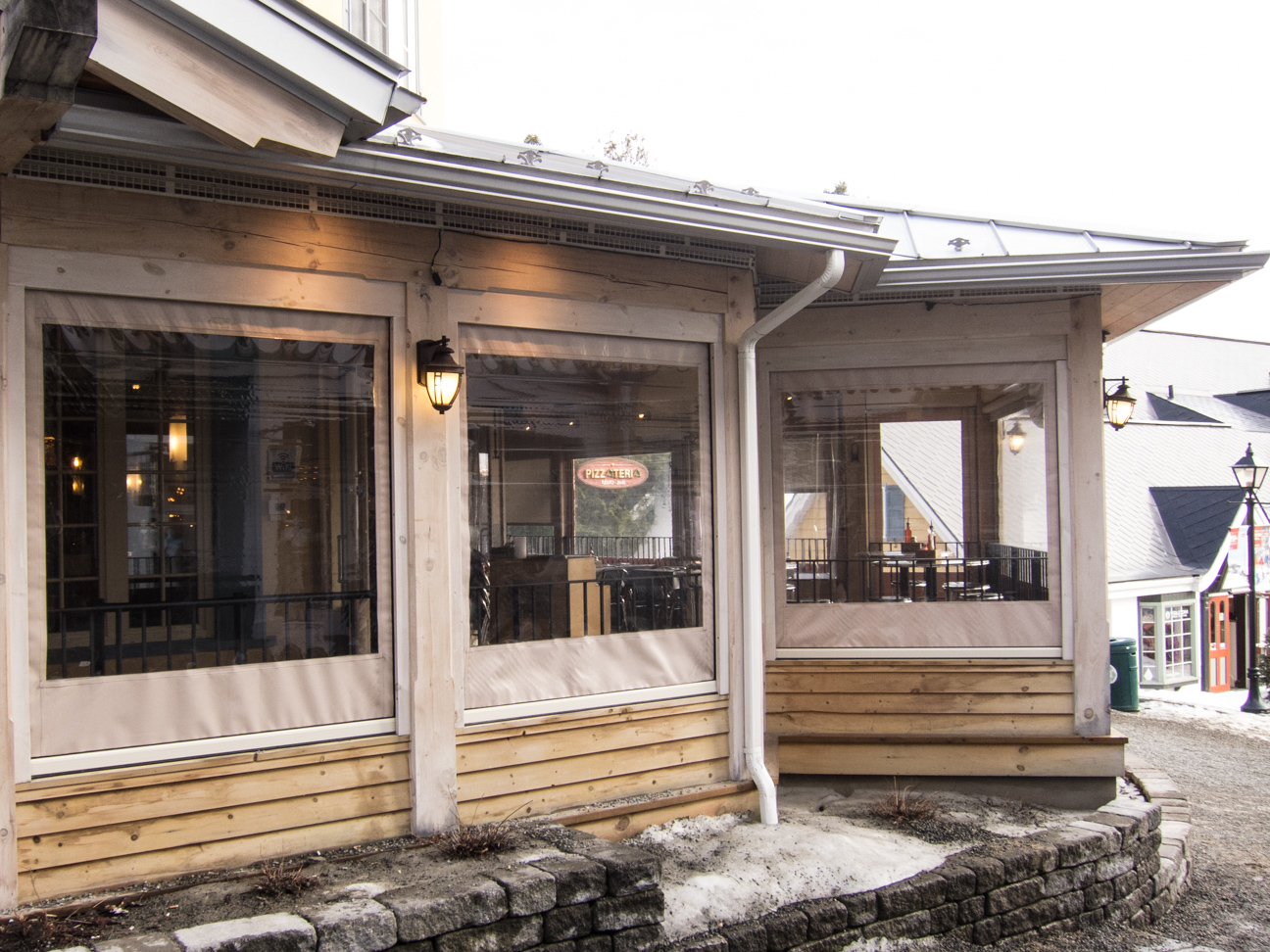 Pizzeteria makes wonderful pizza. My husband ordered a pizza with barbeque sauce, chicken, and red onions, it's his favorite combination and he said it was amazing. French Onion soup was written on the blackboard – so I had to have it. It's hard to find good French Onion Soup, and their's  was superb. I also had an amazing salad with artichoke hearts, arugula, black olives, grated carrots and more greens. It was very tasty.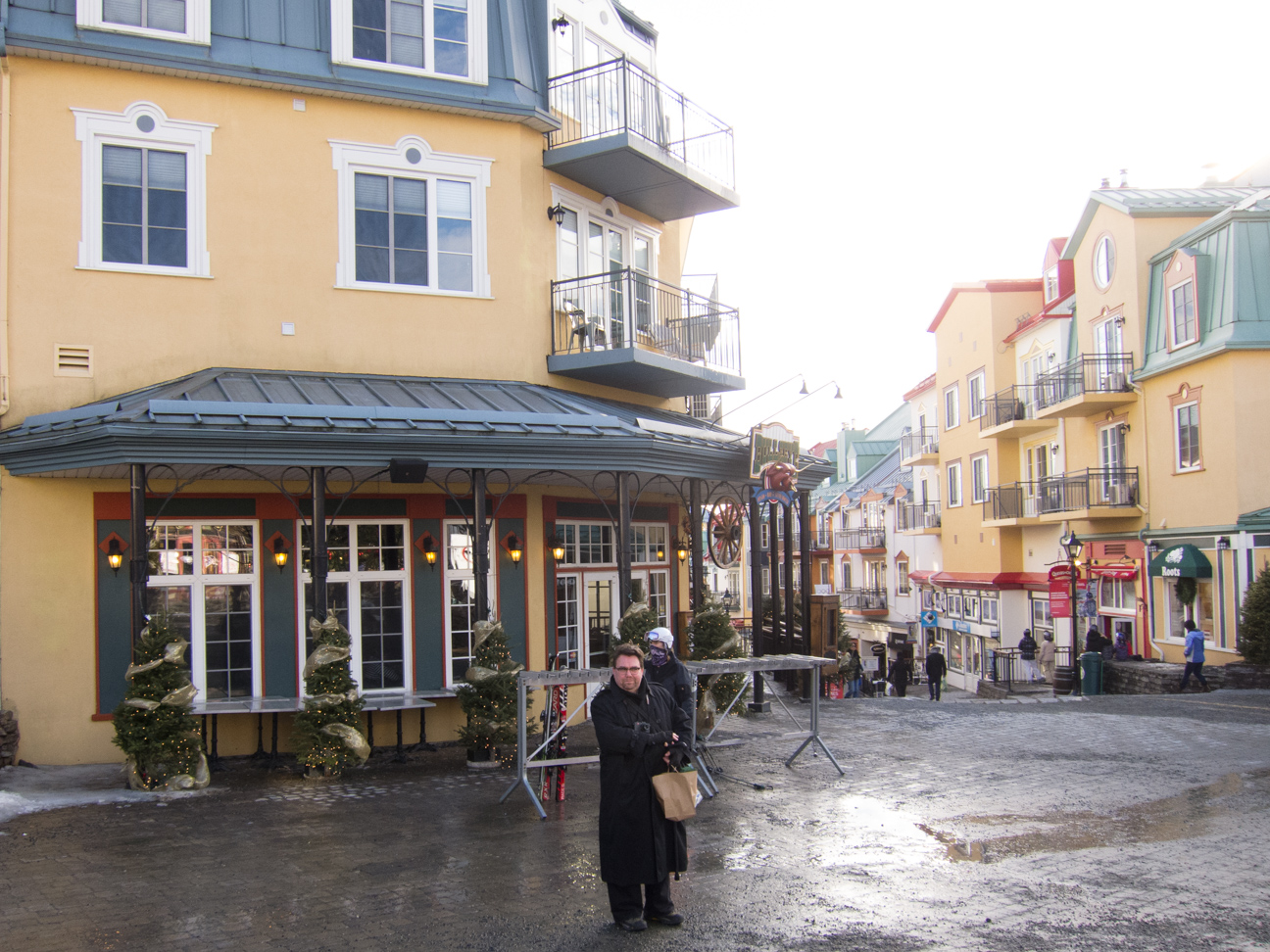 There aren't a lot of shops in Mont Tremblant, but they're so pretty and quaint, you're bound to find a little something to take home.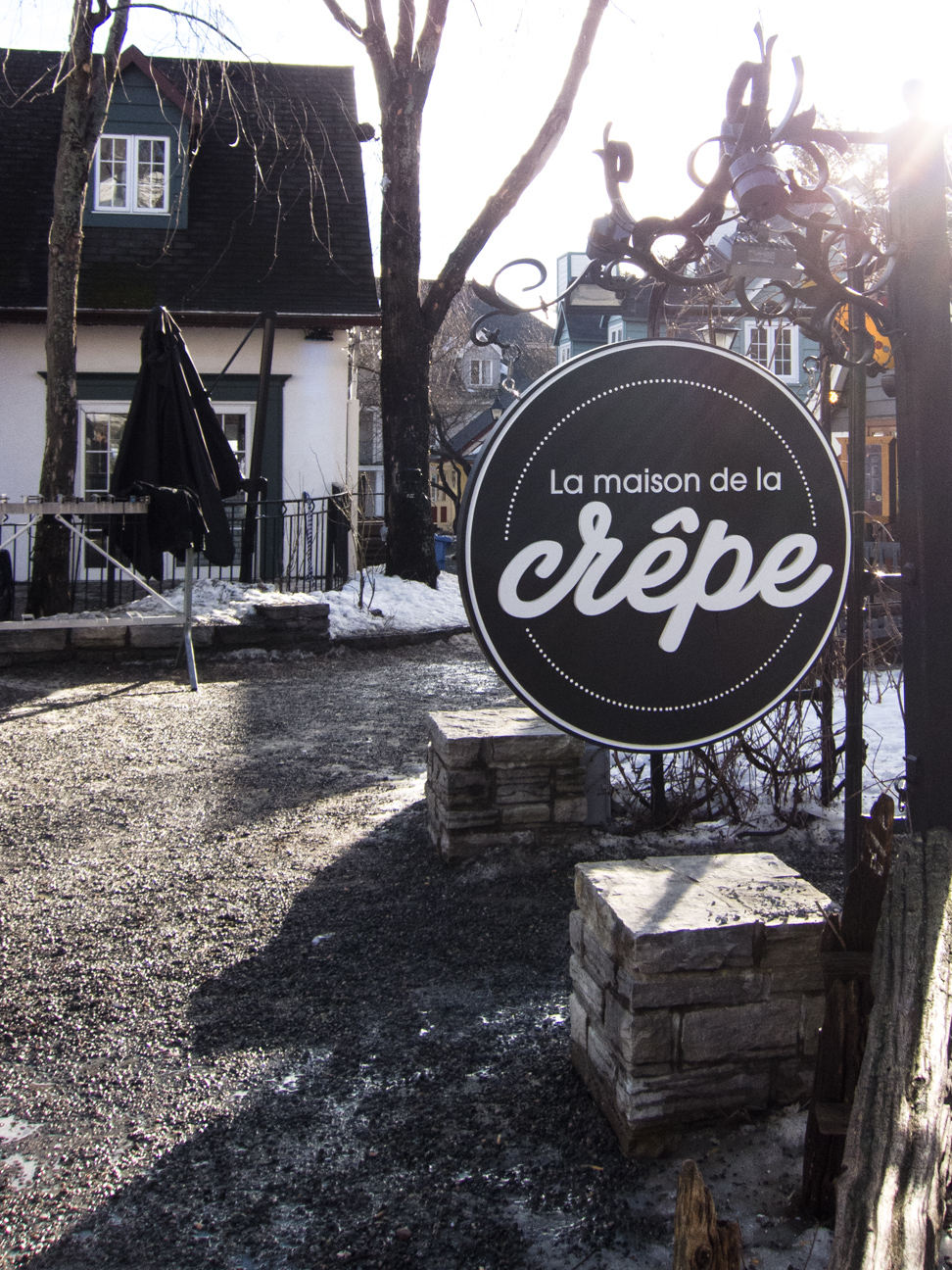 The Diablo Pub and Pizzeteria were my husband's favourites, but this crepe restaurant was mine. It's a cozy restaurant that seats about 30 -40 patrons and only serves crepes – savoury or sweet as well as really good hot chocolate with loads of whipped cream.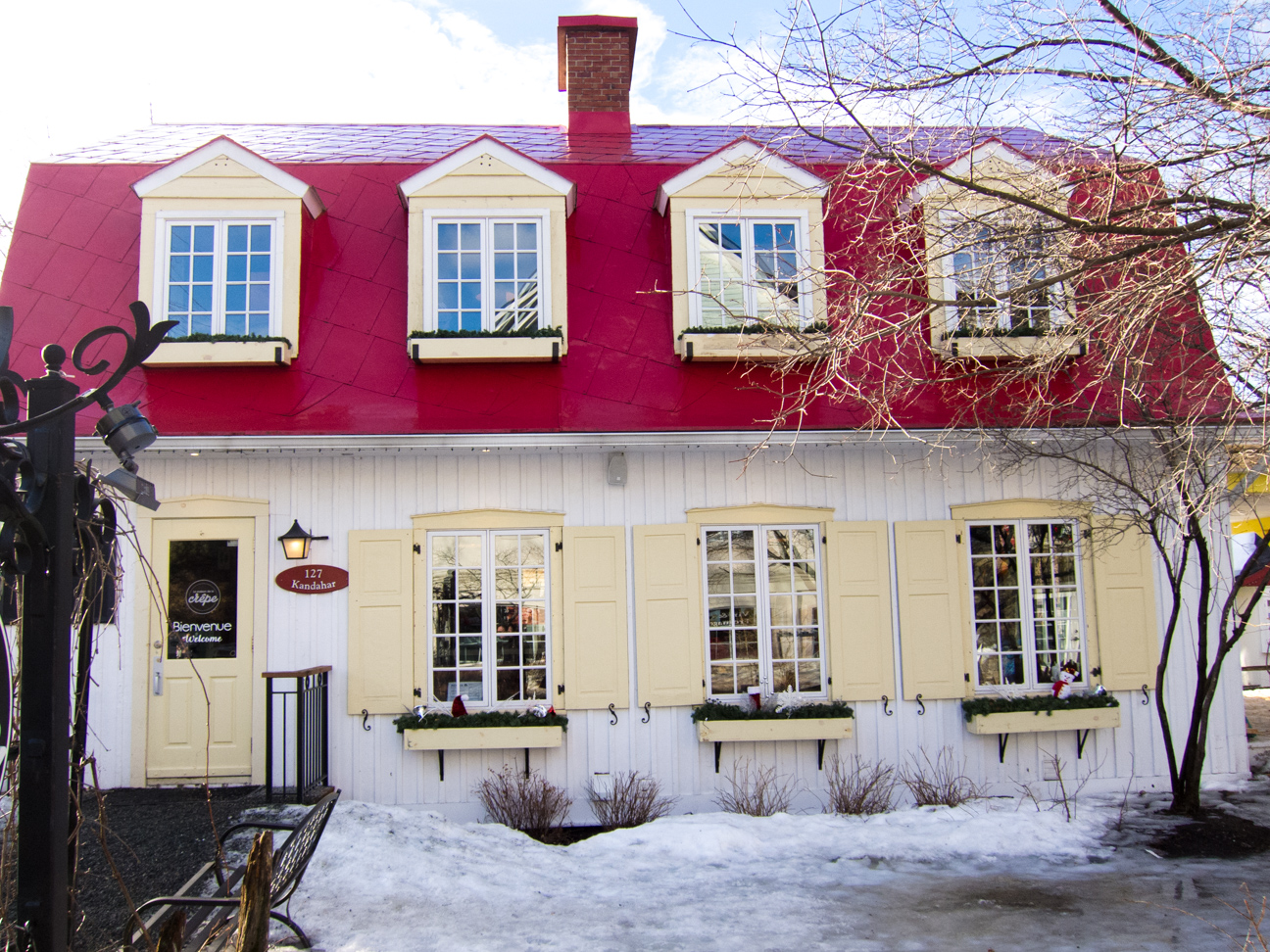 All the restaurants are small and quaint and cute in the pedestrian village of Mont Tremblant. This one was no exception. And the best crepes ever!
My husband ordered a plain crepe with maple syrup. I ordered a crepe filled with poached apples and cinnamon with a delicious maple cream sauce poured over top. It was divine.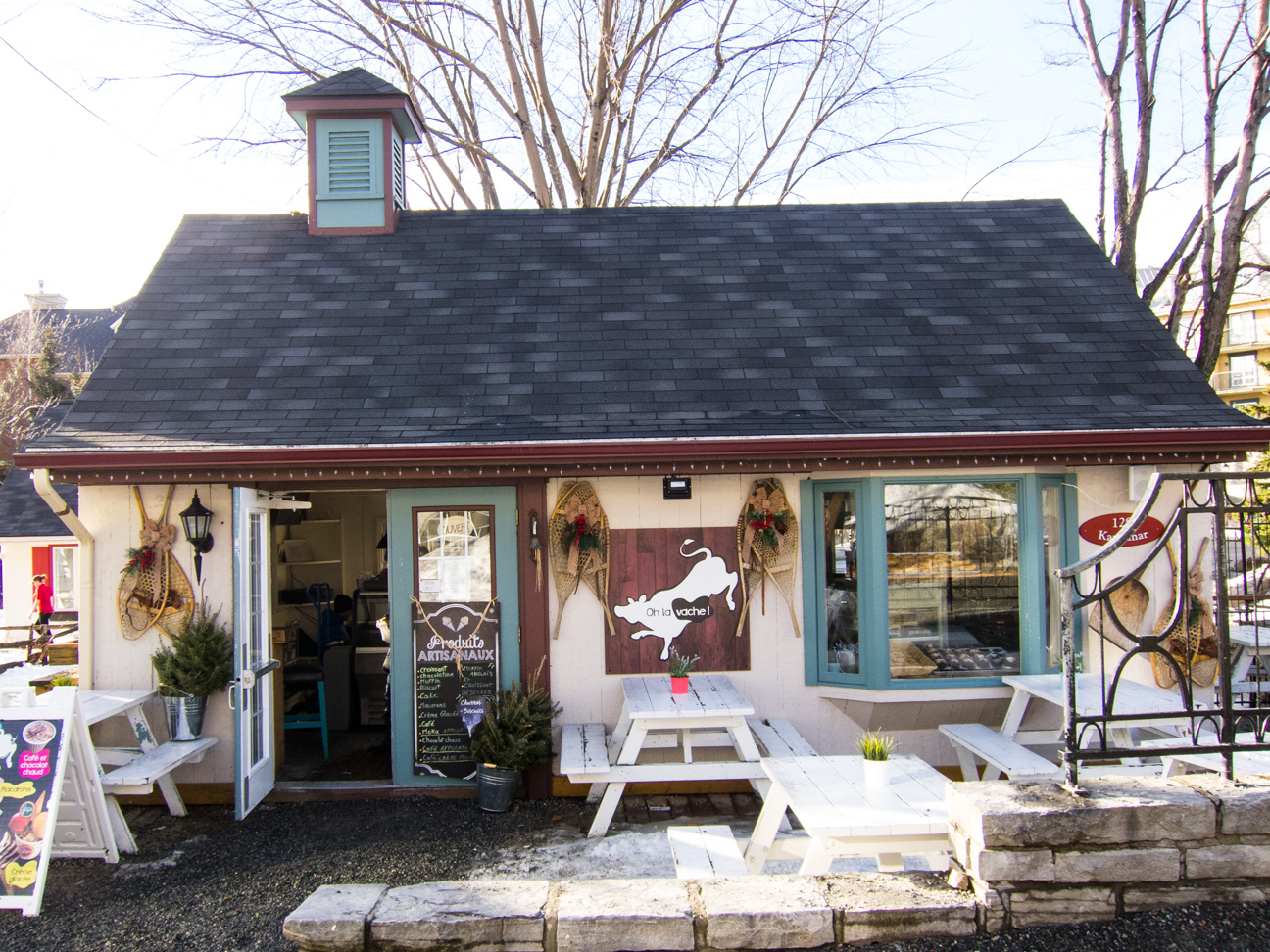 This wee spot is an ice cream shop and a bakery all in one – a perfect combination! Unfortunately, because of the rain, their power was out and they had no ice cream.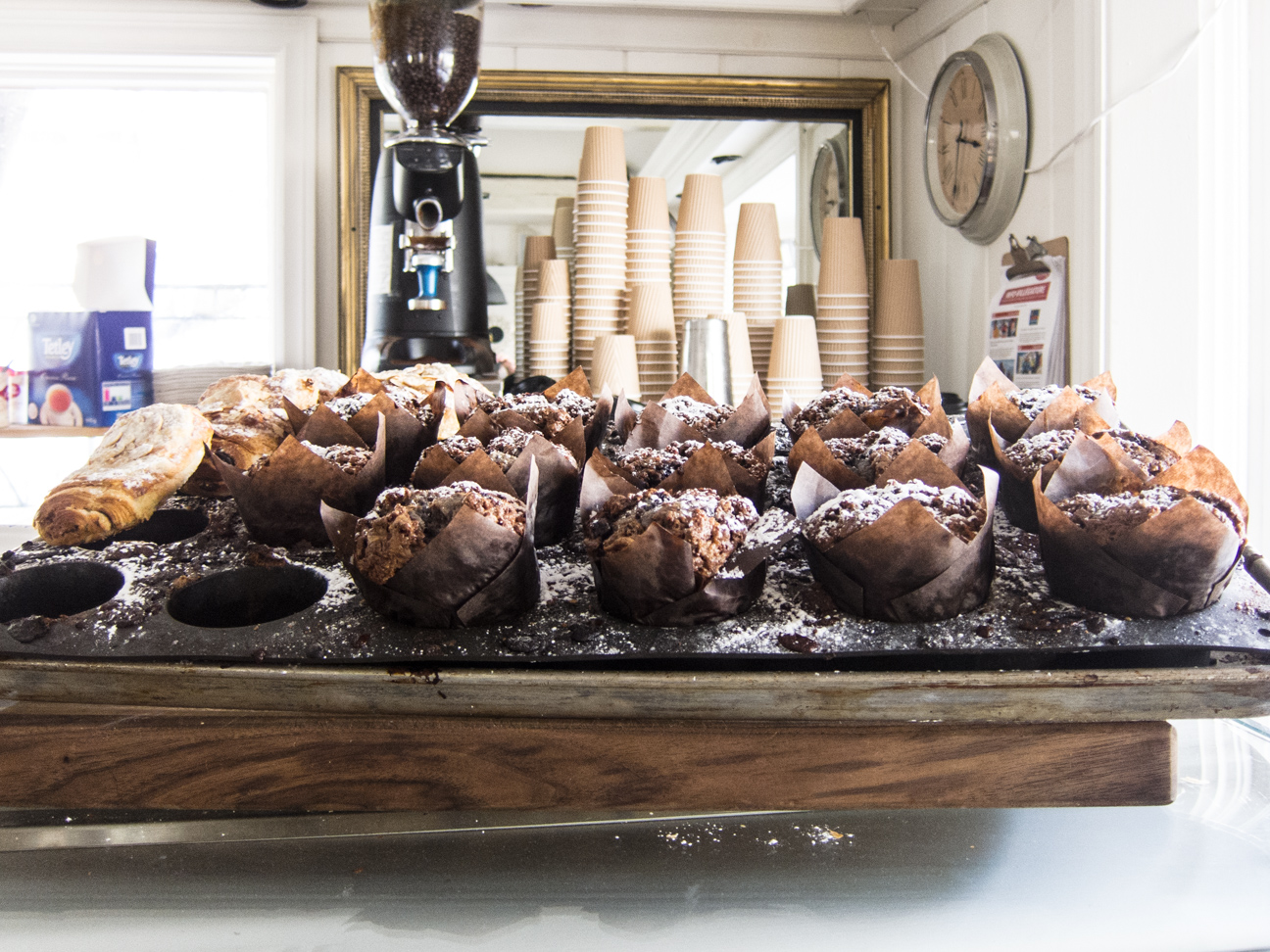 But with the help of a generator, they were able to bake muffins – Chocolate, caramel and blueberry – all in one bite!
The decorations are starting to look a bit pail, but no one seemed to mind. We're definitely coming back to this place for ice cream on our next visit.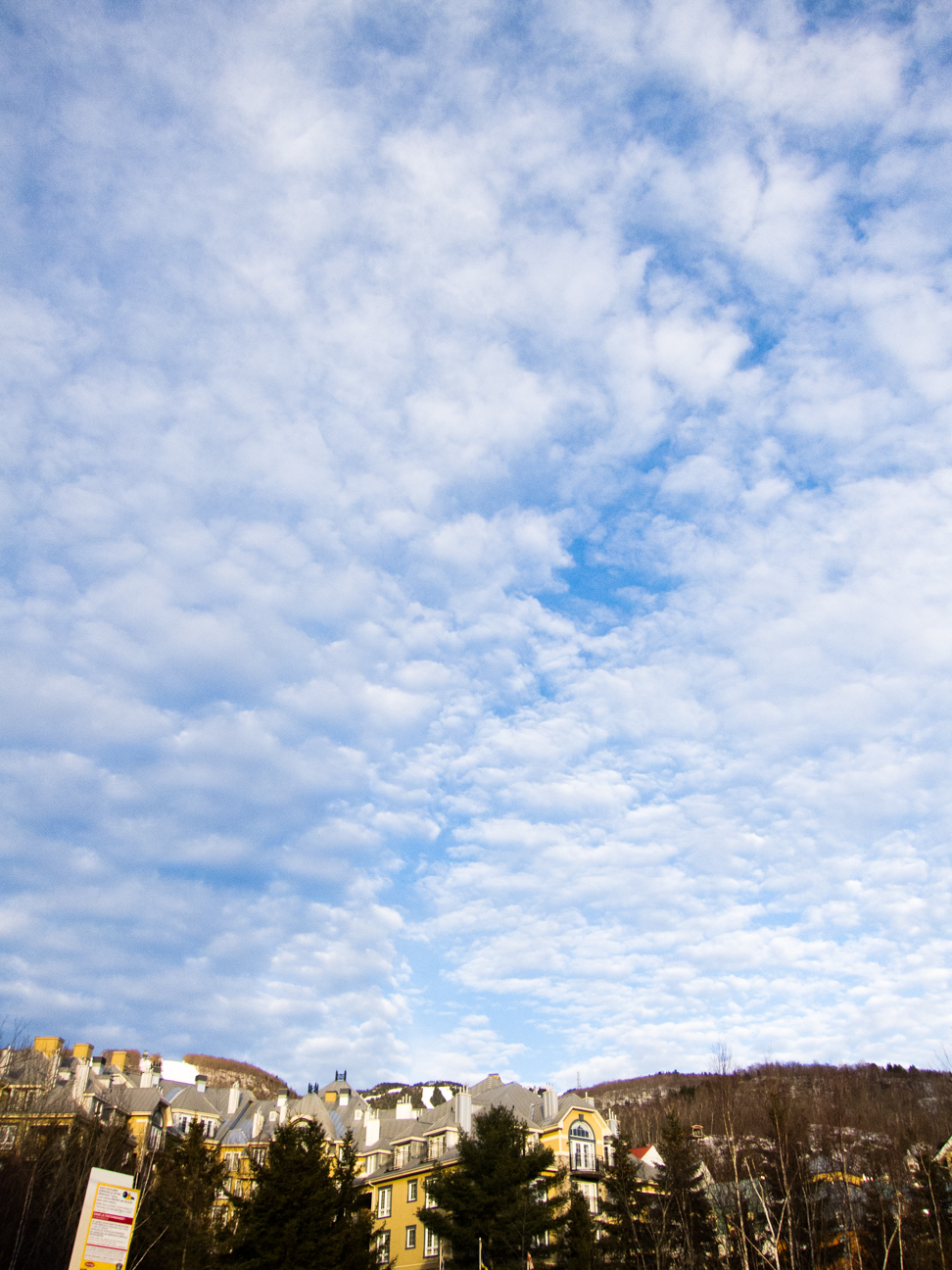 It's so beautiful everywhere you go in Mont Tremblant.
If you decide to visit, here is more information on this beautiful town:
A bit of history of the pedestrian village
A list of restaurants in Mont Tremblant
Things to do in Mont Tremblant in the Winter