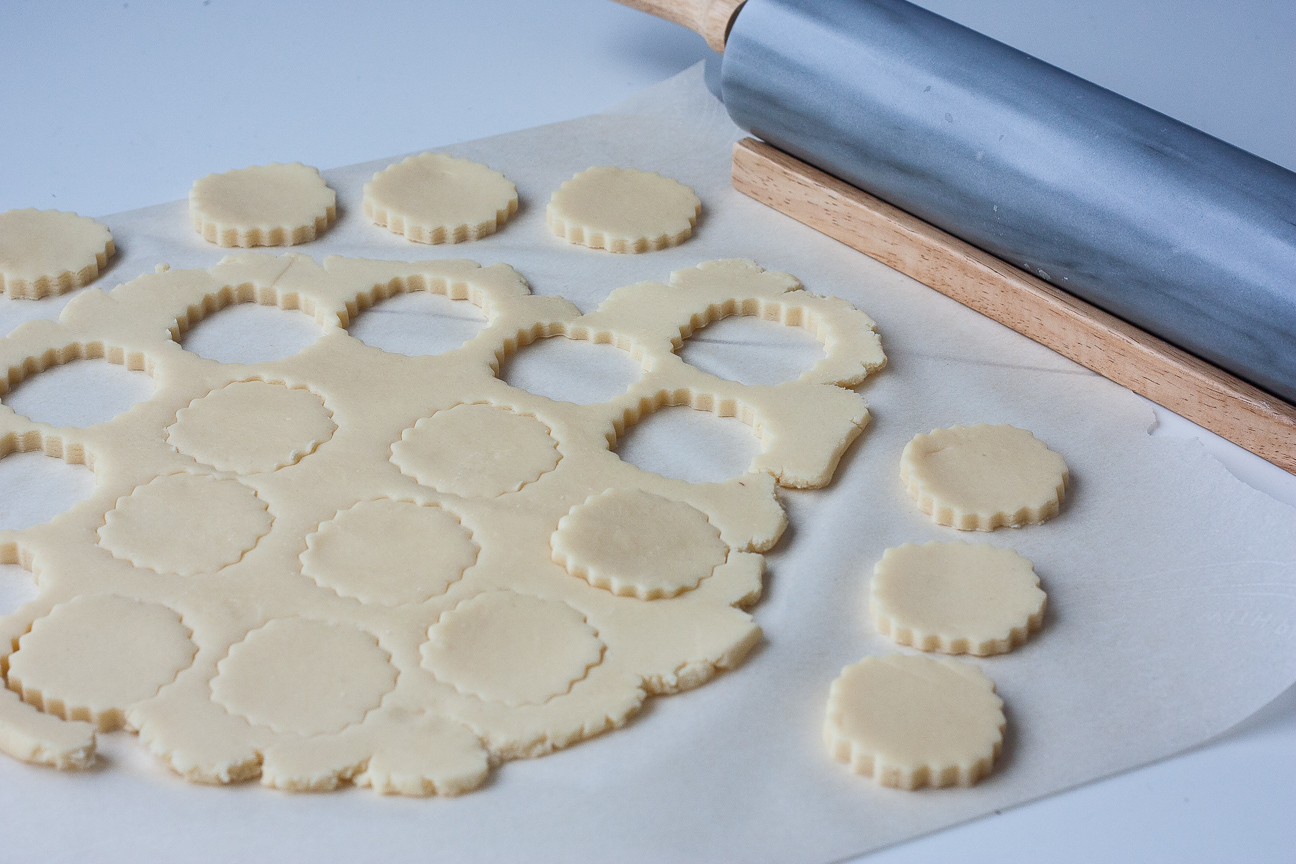 I have wanted to make alfajore cookies ever since I first heard about them. Their common description of being a melt-in-the-mouth cookie sandwiched together with dulce de leche just seemed heavenly. And they are.
Alfajores Cookies are one of the simplest cookies to make. They are made from just a handful of ingredients; flour, cornstarch, butter, sugar and egg. And they are ready in a jiffy.
The first batch of alfajores that I made was sandwiches together with dulce de leche. Dulce de leche, for those that are not familiar with this unctious spread, is caramelized milk. It is made by baking milk in a low oven for several hours, until it is thick, golden and sweet. You can buy it from Latin American shops, or make your own. Although I always buy mine.  With Valentine's Day approaching, I wanted a chocolate filling. I added orange zest to the cookie dough, sandwiched them together with Nutella, and Orange Nutella Alfajores were born. And I must say it is a heavenly match.
You can use store-bought Nutella for the filling. Or if you have time, try my recipe for Nutty Chocolate Hazelnut Spread. It is divine.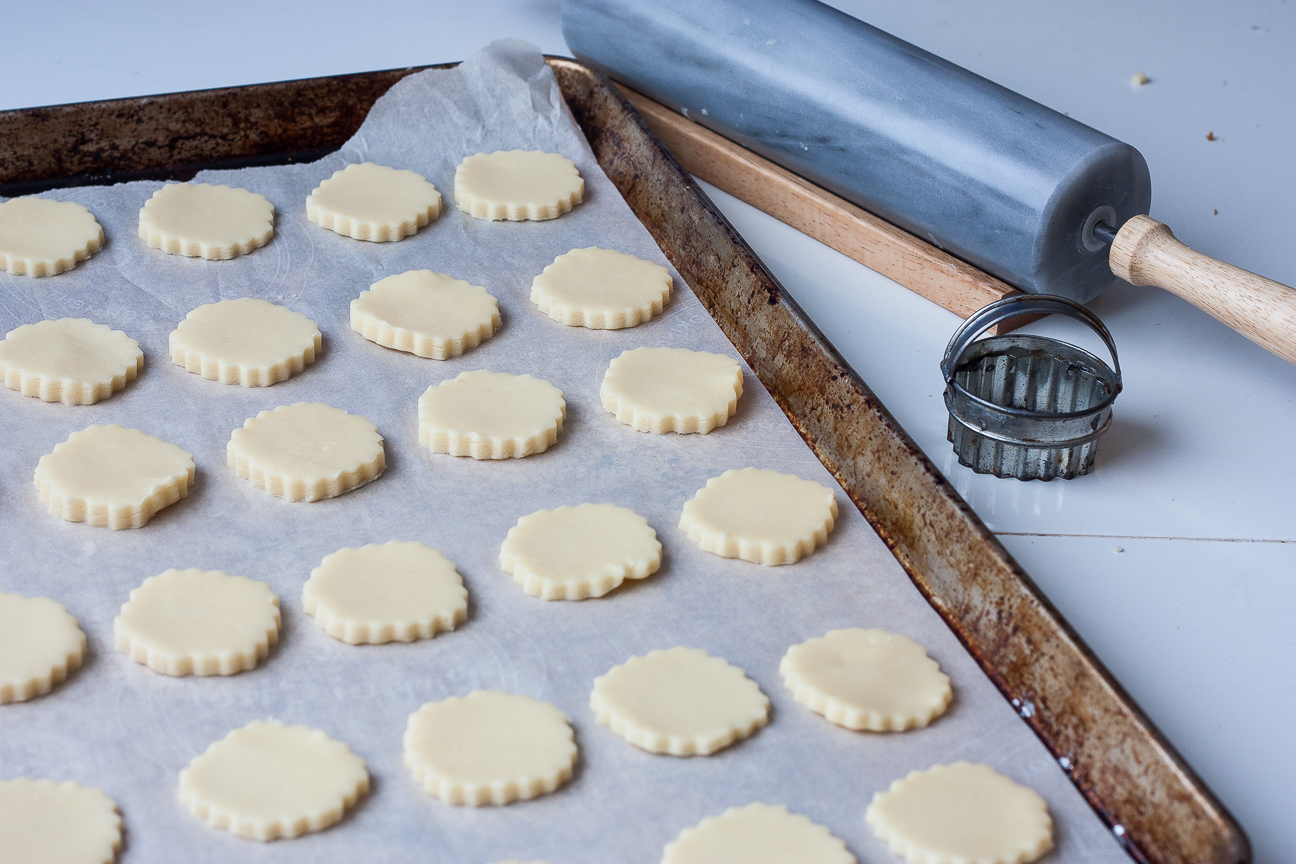 Alfajores cookies have been popular in Uruguay, Peru and Argentina since the mid 1800's. Common fillings in alfajores are dulce de leche, chocolate mousse, fruit spreads or whipped cream. Toppings include meringue coating, milk chocolate, coconut or a sugar glaze.
I always find it interesting to read about similar foods in different parts of the world. The word alfajor comes from the Arabic "al-hasu", which means filled or stuffed. Culinary experts have traced Alfajores to Andalusia, Spain during the occupation by the Moors. There is a strong similarity between alfajores and mamoul, a buttery confection filled with date paste that is popular in the Middle East and North Africa. I can't wait to make a batch of those.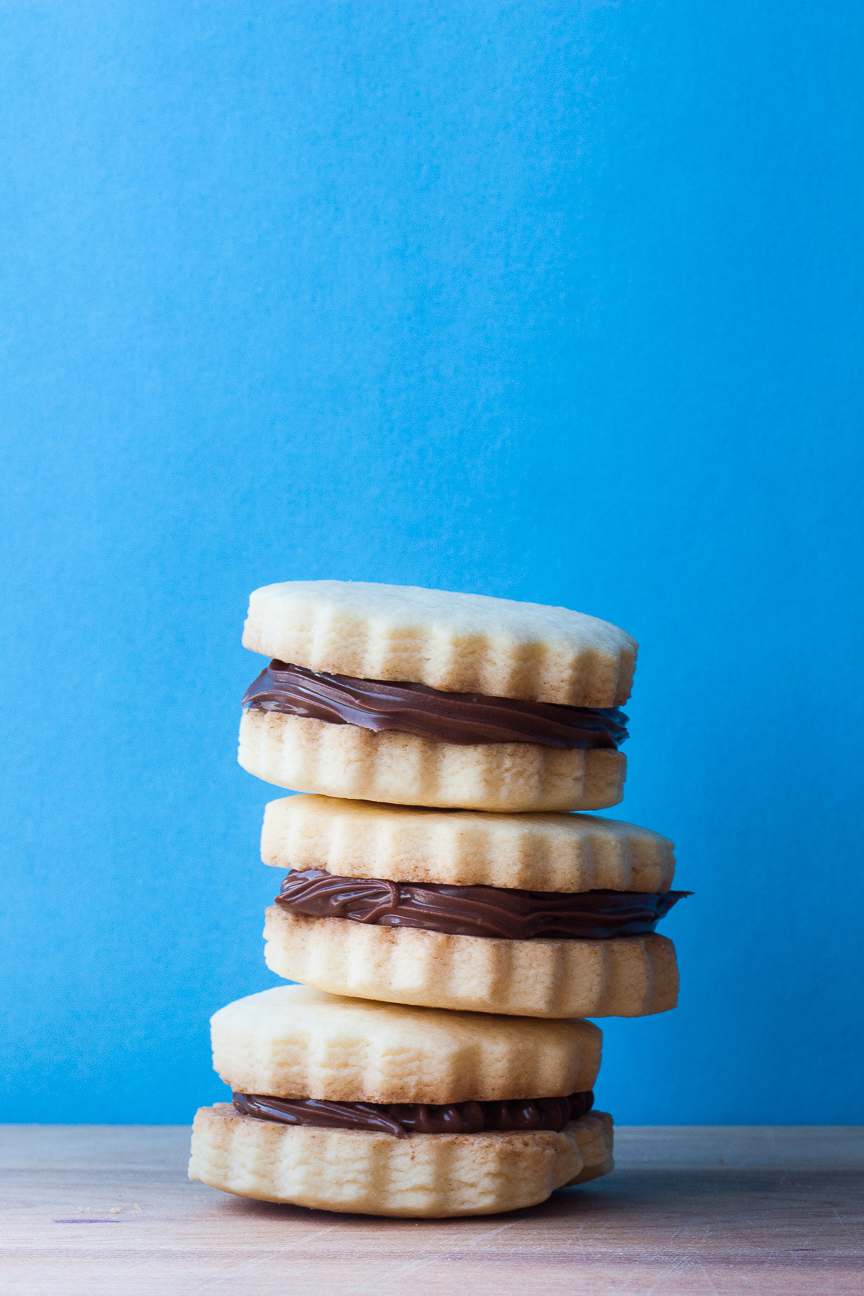 Alfajores are so popular in Peru and Argentina, that there are chain restaurants that only sell alfajores. Casa del alfajor is one such chain in Peru. There is also Havanna, in Argentina, which has been around since 1947.
Try making a batch. You will love them!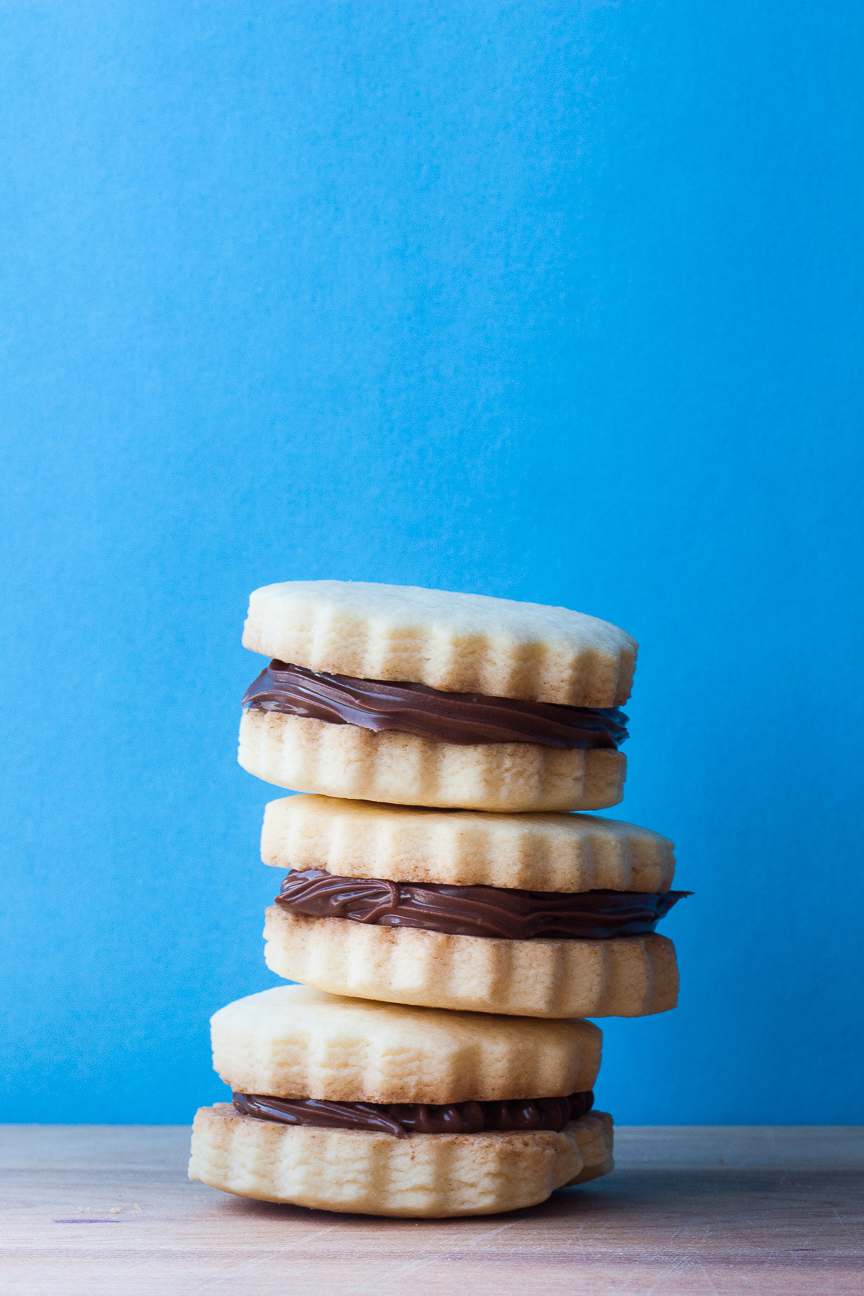 Print Recipe
Ingredients
200 gram flour

300 gram corn starch

2 tsp baking powder

1/2 tsp baking soda

250 grams softened butter

150 grams sugar

3 egg yolks

1 Tbsp brandy

zest from one orange

nutella (store bought or my own - see above)
Instructions
1
Preheat oven to 325 degrees Fahrenheit.
2
Line baking sheet with parchment paper.
3
Mix together flour, corn starch and baking powder and soda.
4
Cream together butter, sugar and orange zest for 5 minutes, until pale and fluffy.
5
Add the egg yolks and brandy to the butter mixture.
6
Add in the flour mixture.
7
Mix briefly until well incorporated.
8
Roll out dough until about 1/4 inch thick. Cut out cookies with cutter about 1 1/2 inches in diameter.
9
You can place them relatively close together, as they will not spread.
10
Bake for about 10 minutes, only until slightly golden around the edges.
11
Cool on baking tray for 5 minutes, then place them on a cookie rack to cool.
12
Sandwich them together, when they are cold, with nutella.