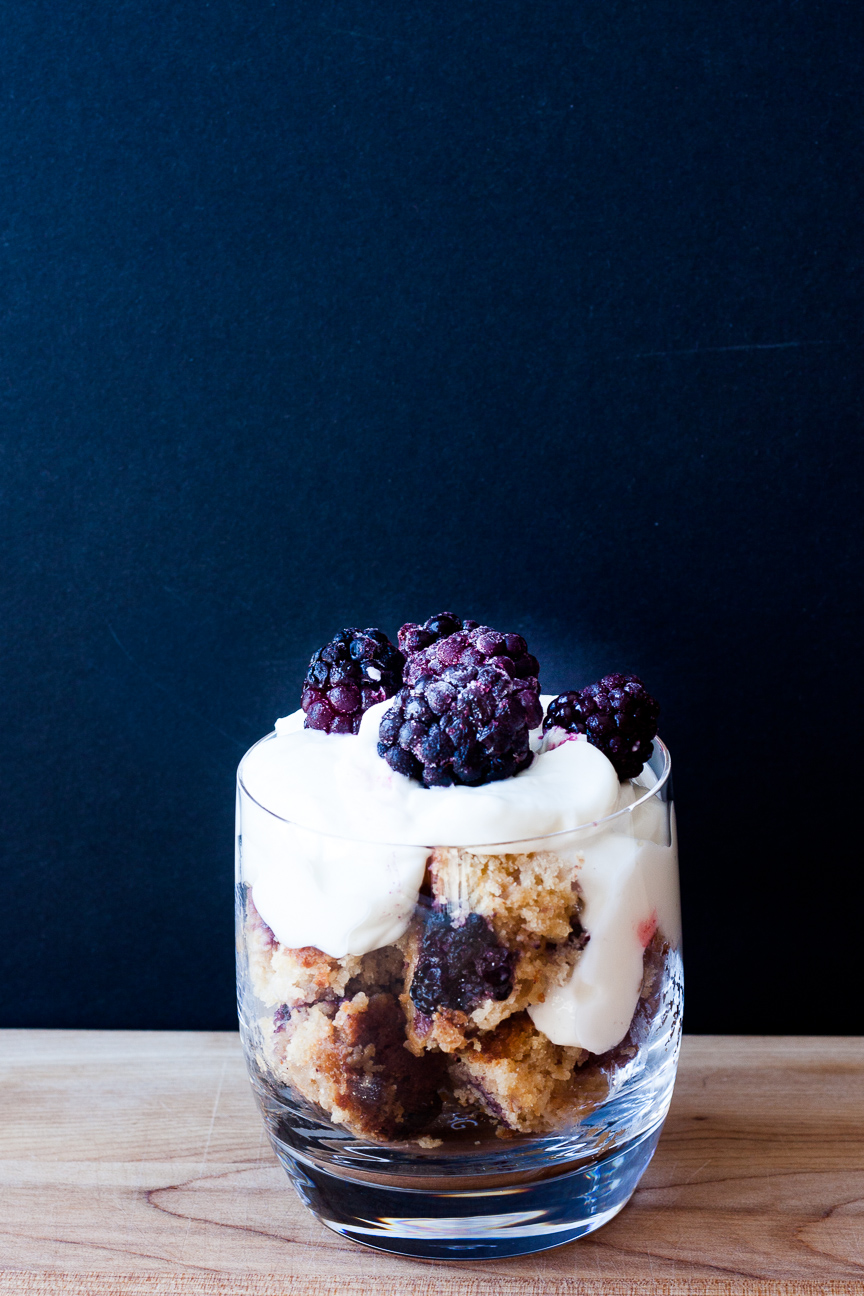 I love blackberries,they have just the right sweetness and are a delicious combination of raspberry and blueberry flavours – two of my favourite berries. But, they have always been hard to buy as well as super expensive here in Ottawa. So, I was super excited to to find them frozen in my local grocery store. So exciting! Fresh blackberries also don't last very long, so having access to frozen berries is fantastic.
This Salted Caramel Blackberry Cake is a delicious rich cake overflowing with jammy blackberries and rich caramel notes from the brown sugar and salted caramel chips. As it's also made with ricotta cheese, it's an excellent snack cake to be served with either your favourite hot beverage or layered in a glass with yogurt and more blackberries.
Blackberries are also super healthy. They are high in antioxidants, fiber, and vitamin C.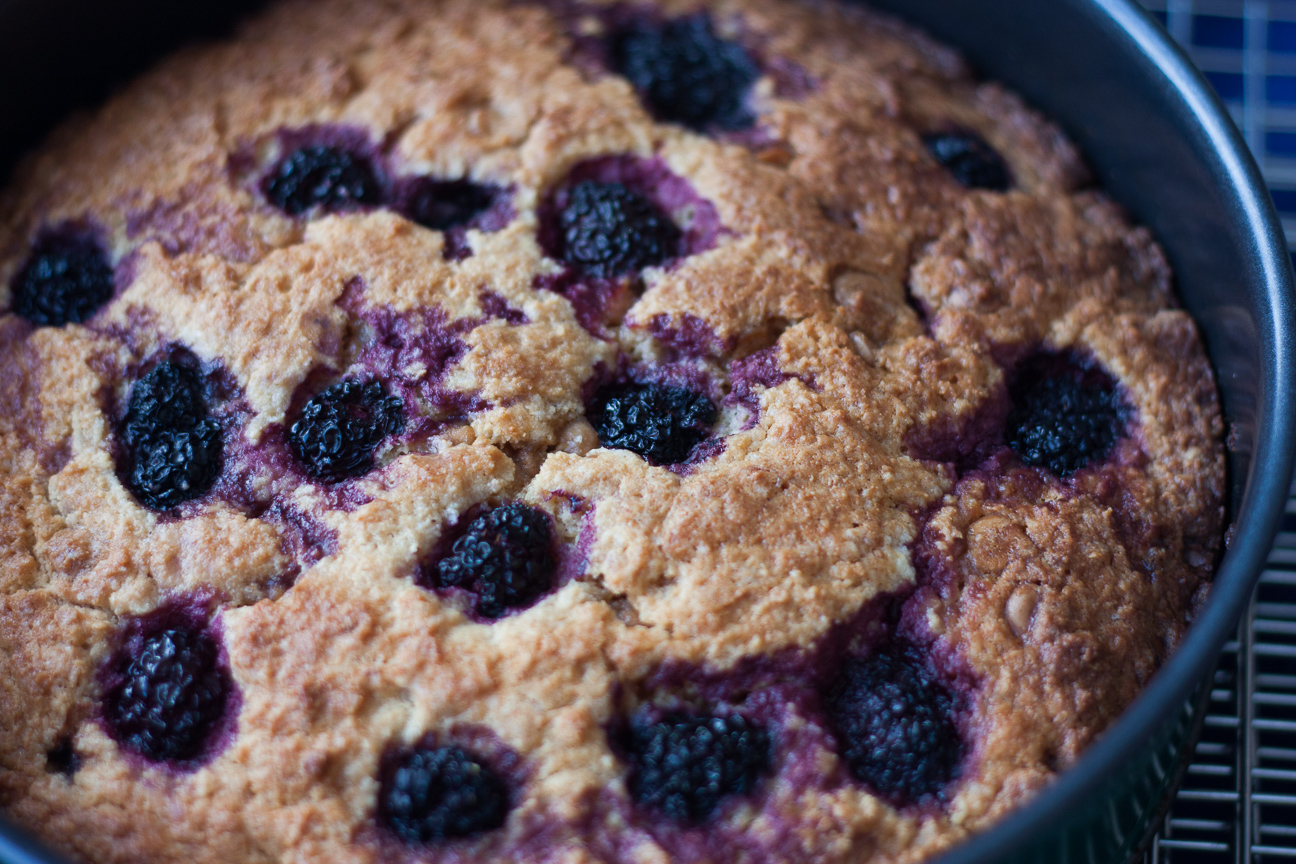 This cake bakes up really well and quickly, and smells divine in the oven.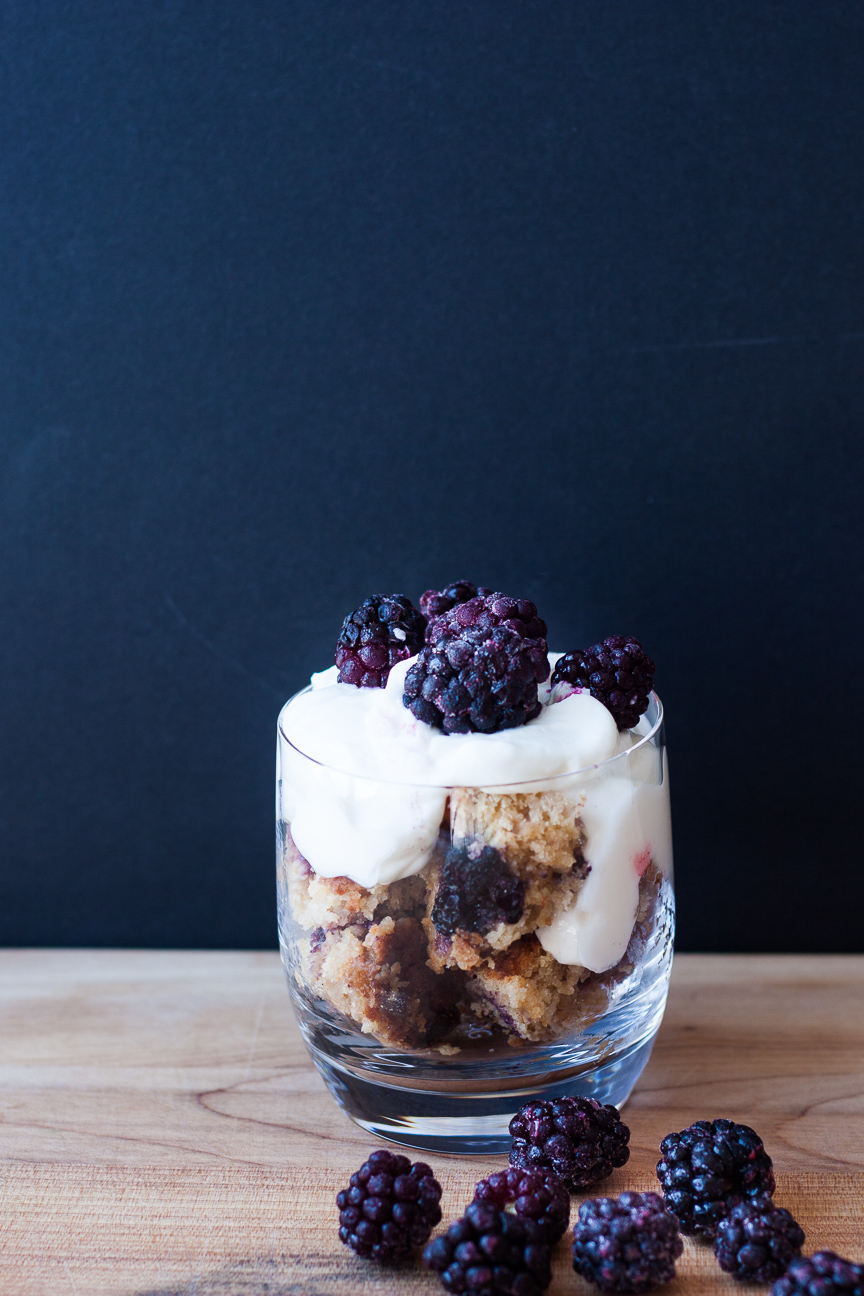 Cake, yogurt, berries…triple yum!!!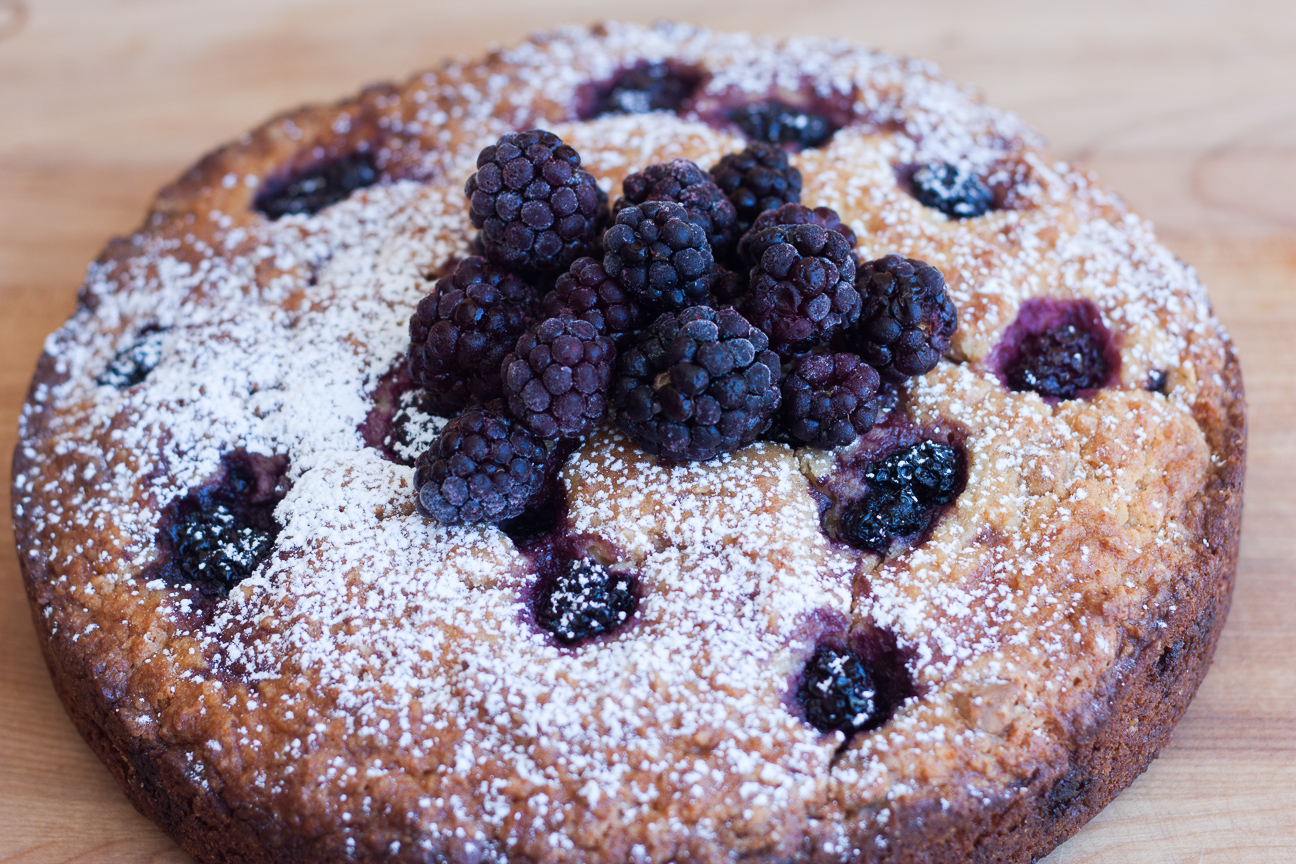 Add extra berries on top if you like. It makes for a beautiful presentation.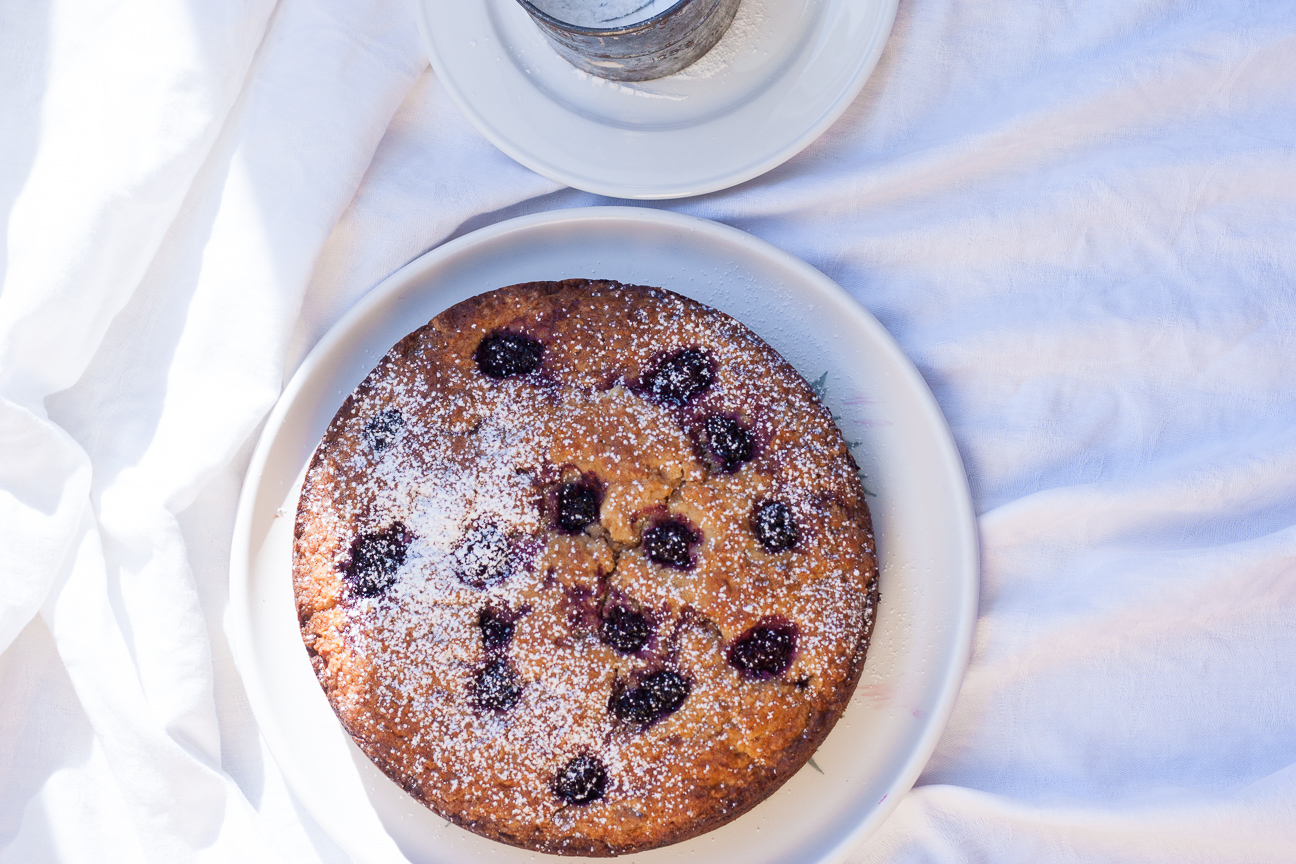 It's so rich with ricotta cheese and jammy blackberries – it would be good enough for breakfast with yogurt and more berries! Or pack it up for lunch…pack an extra slice for a friend, make someone's day extra special!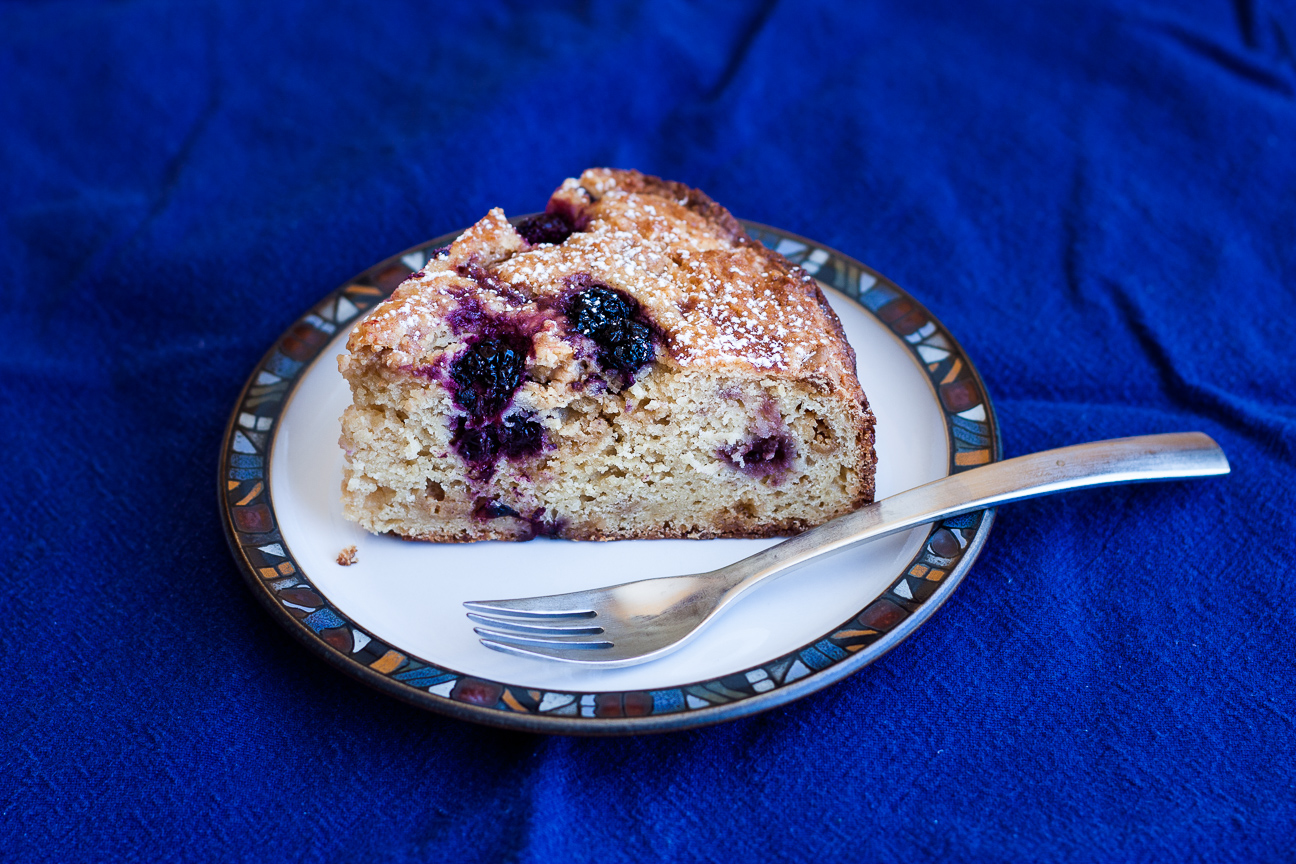 This cake slices up very well, has a good crumb, lots of berry flavour and a few nice hits of salted caramel sweetness!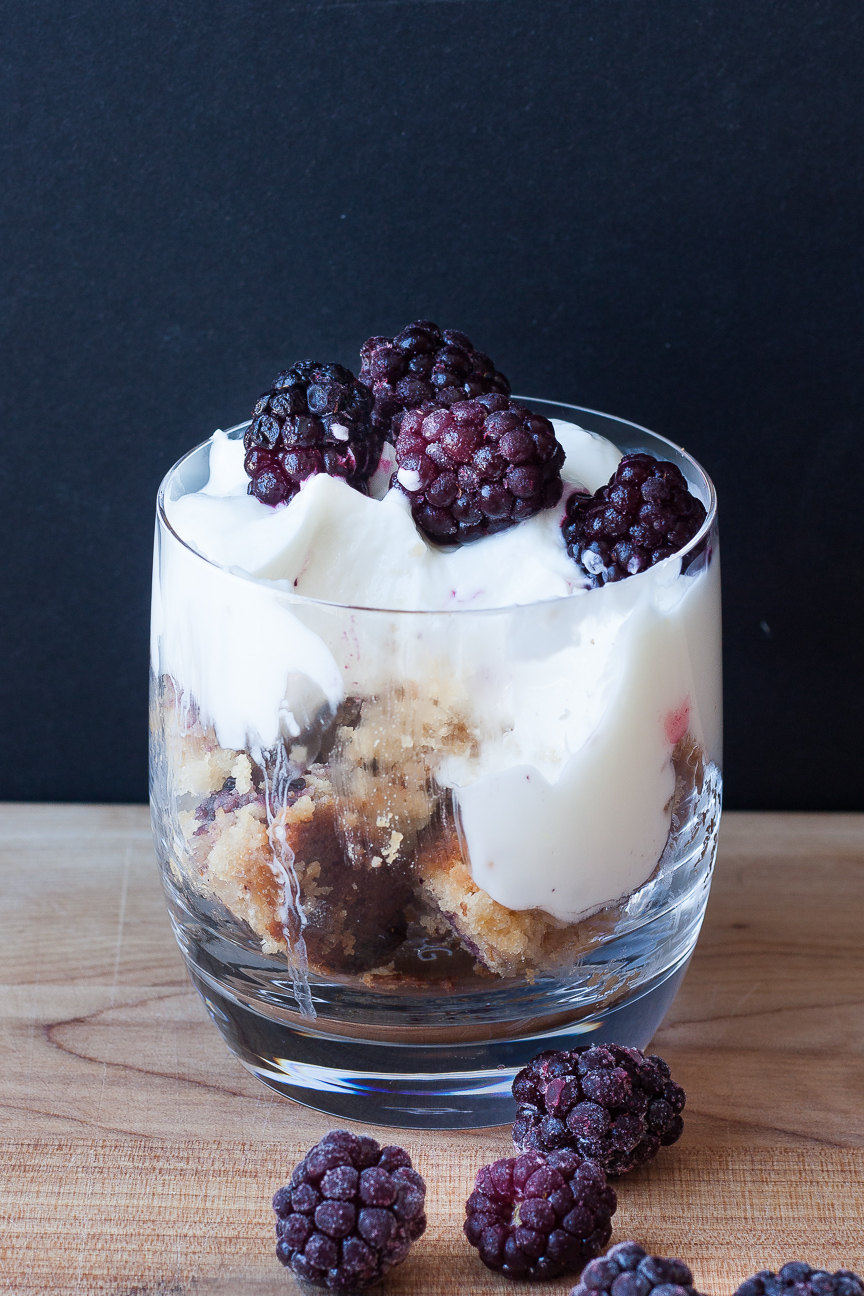 So so so good! Try cutting up some cubes of cake and pile on some delicious yogurt and extra berries. Yum!
Ingredients
1 1/2 cups flour

1 cup brown sugar

2 tsp baking powder

3 large eggs

1 1/2 cups ricotta cheese

1/2 tsp vanilla

1/2 cup butter, melted

1/2 cup salted caramel chips

1 1/4 cup blackberries
Instructions
1
Preheat oven to 350 degrees F.
2
Line the bottom of a 9" round cake tin.
3
Lightly grease the sides of the cake pan.
4
Whisk flour, brown sugar and baking powder together.
5
Mix together the eggs, ricotta cheese, vanilla and melted butter.
6
Add dry ingredients to the liquid ingredients.
7
Lightly stir in about 3/4 cup of blackberries.
8
Pour the batter into the cake pan.
9
Sprinkle the remaining blackberries on top of the cake.
10
Bake in the preheated oven for 50-60 minutes.
slightly adapted from epicurious.com