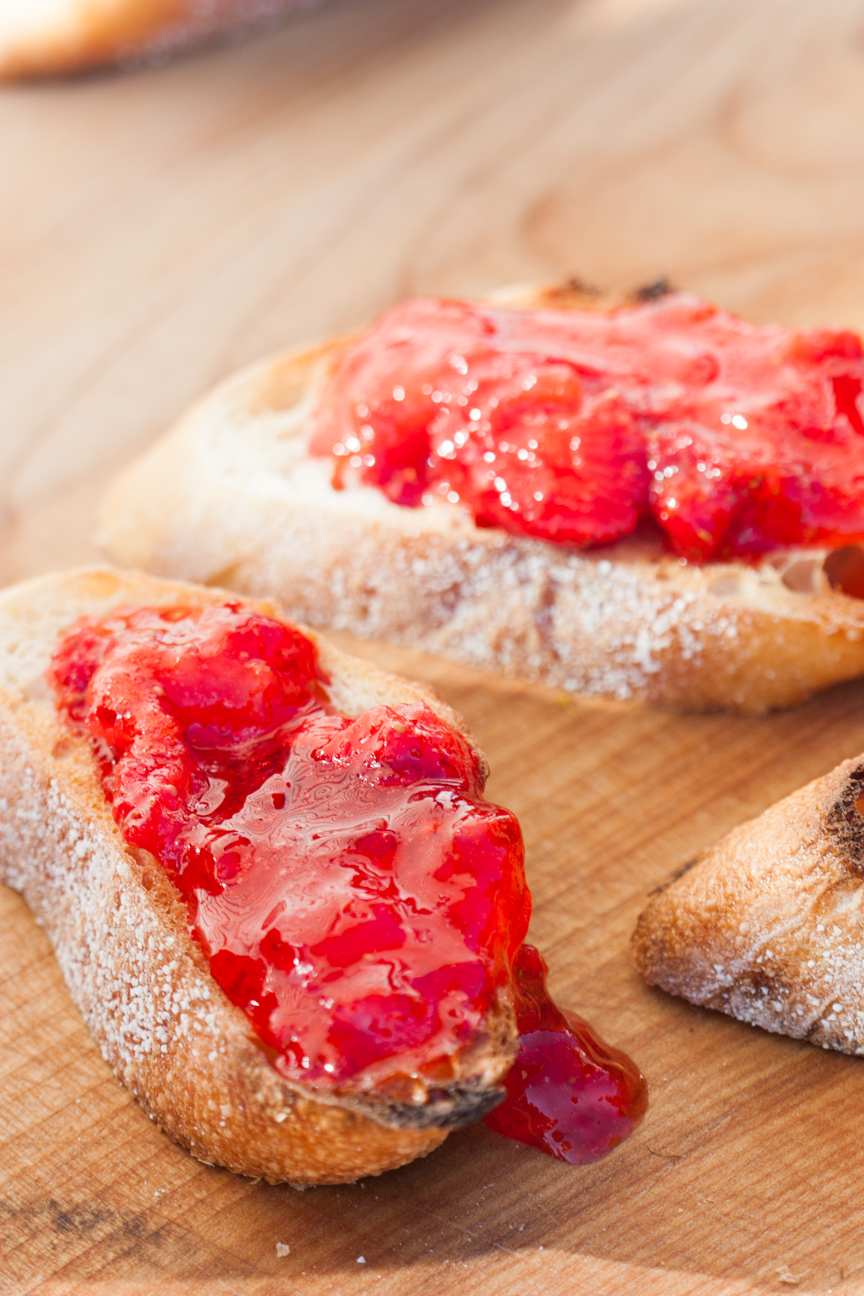 I made a few batches of freezer jam recently and I have to say, I am really loving the stuff! Before I tried freezer jam,  I made regular jam: I would boil up fruit and sugar and other flavourings on the stove in a big huge pot. Quite often I had to boil the mixture hard, and the mixture would bubble up until it almost overflowed all over my stove. After skimming off the foamy bits, I would pour the jam very carefully into many sterilized jars. wipe the rim, put the sterilized lids on the jars and wait for them to pop when they cooled down and sealed up tight. It was fun, but a lot of work.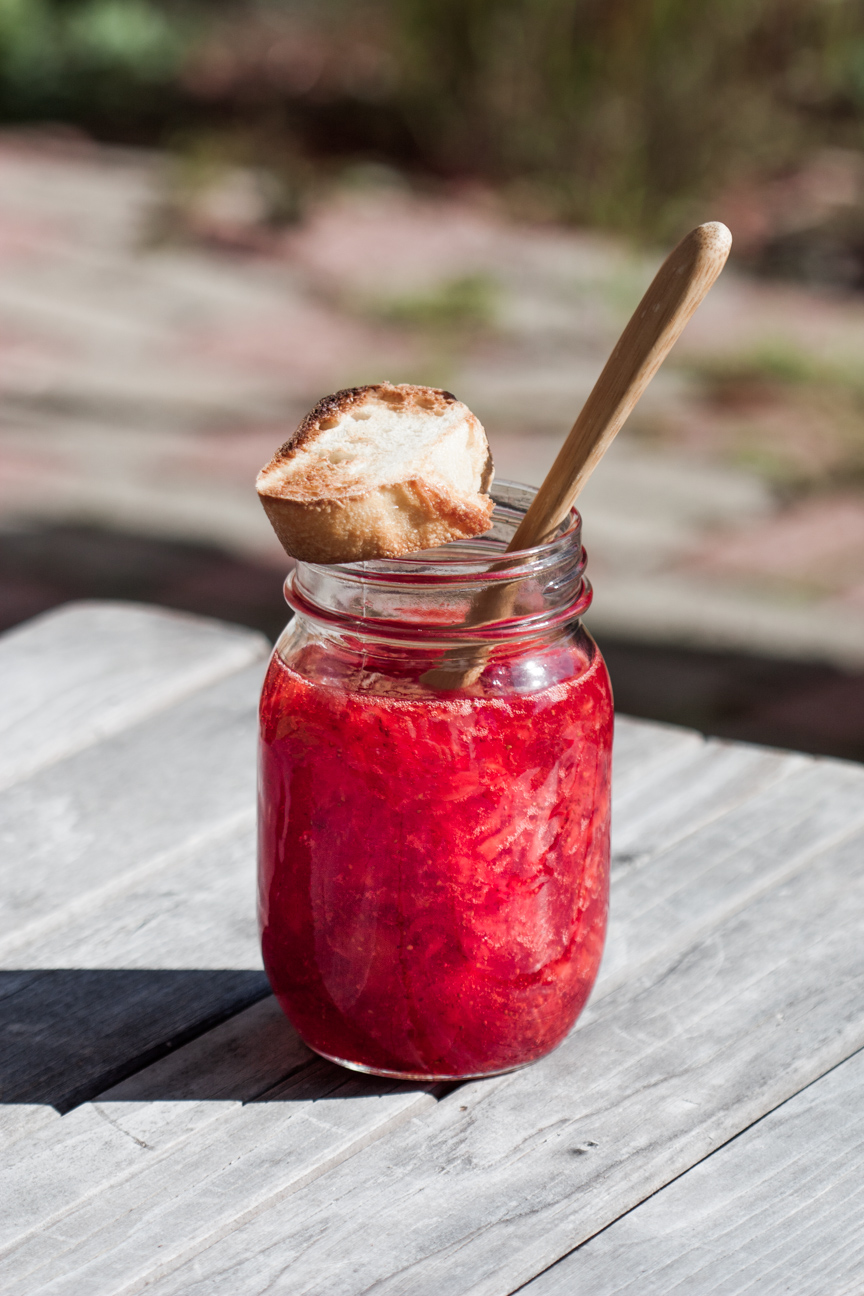 Freezer jam is a whole different ball game. It took about 20 minutes for me to make 3 jars. Done. And the jam tastes so fresh, just like local berries. I put the jam in special plastic jam jars (the glass jar photographed better) and after the jam sits for 24 hours, in the freezer they go! And oh my goodness! The fresh strawberry taste! So good!
The jam tastes amazing right now, but the real treat is eating Summery Strawberry Freezer Jam on toast in February when it's snowing outside and the temperature is -25. Just the aroma alone from the strawberries brings back summery memories in an instant and will warm you to your toes.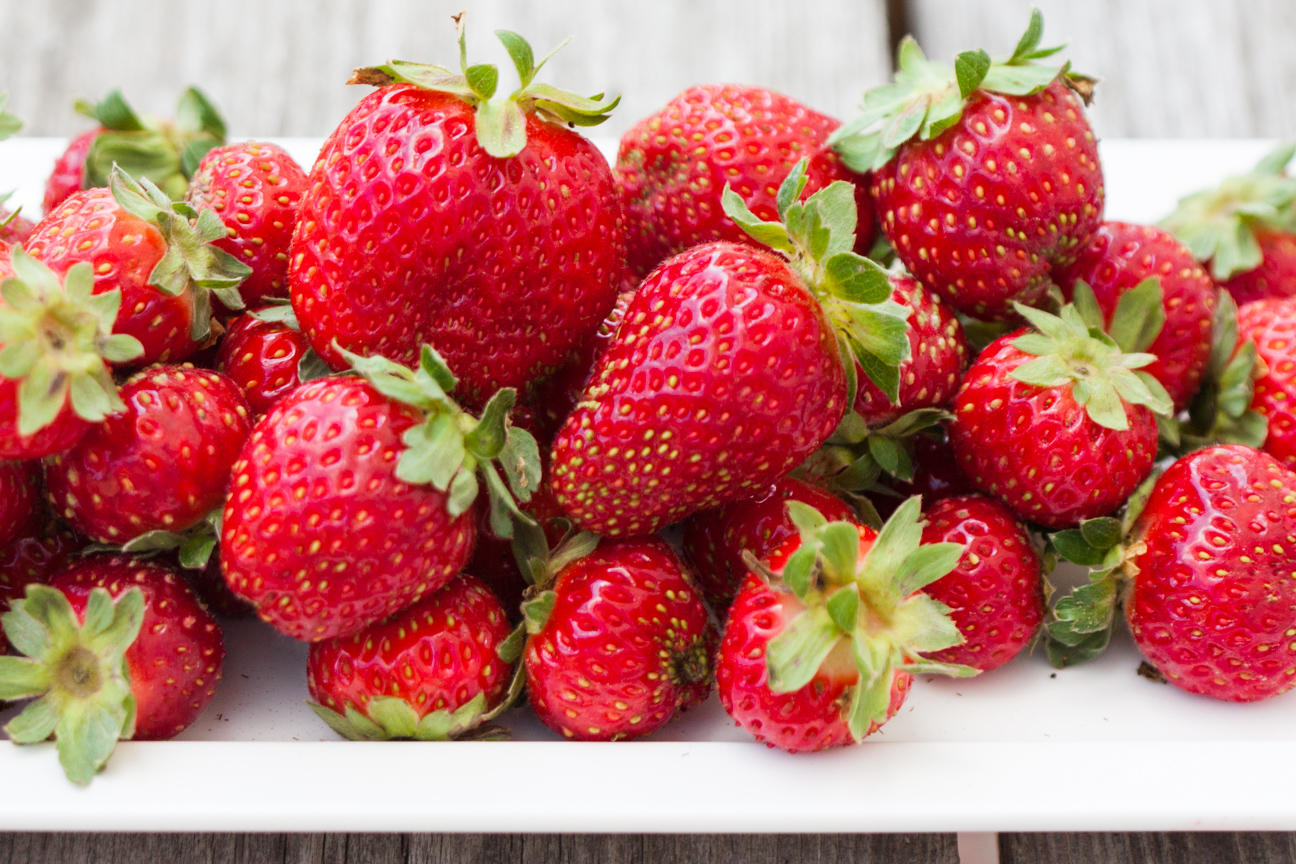 Up until a couple of years ago, I was only able to make Strawberry Jam in June. Our strawberry season used to only last about 3 weeks, then they were done. But our local fruit stand has started growing and selling Day Neutral Strawberries. Day Neutral Strawberries are ever-bearing plants that continue to produce fruit until the frost, so well into October.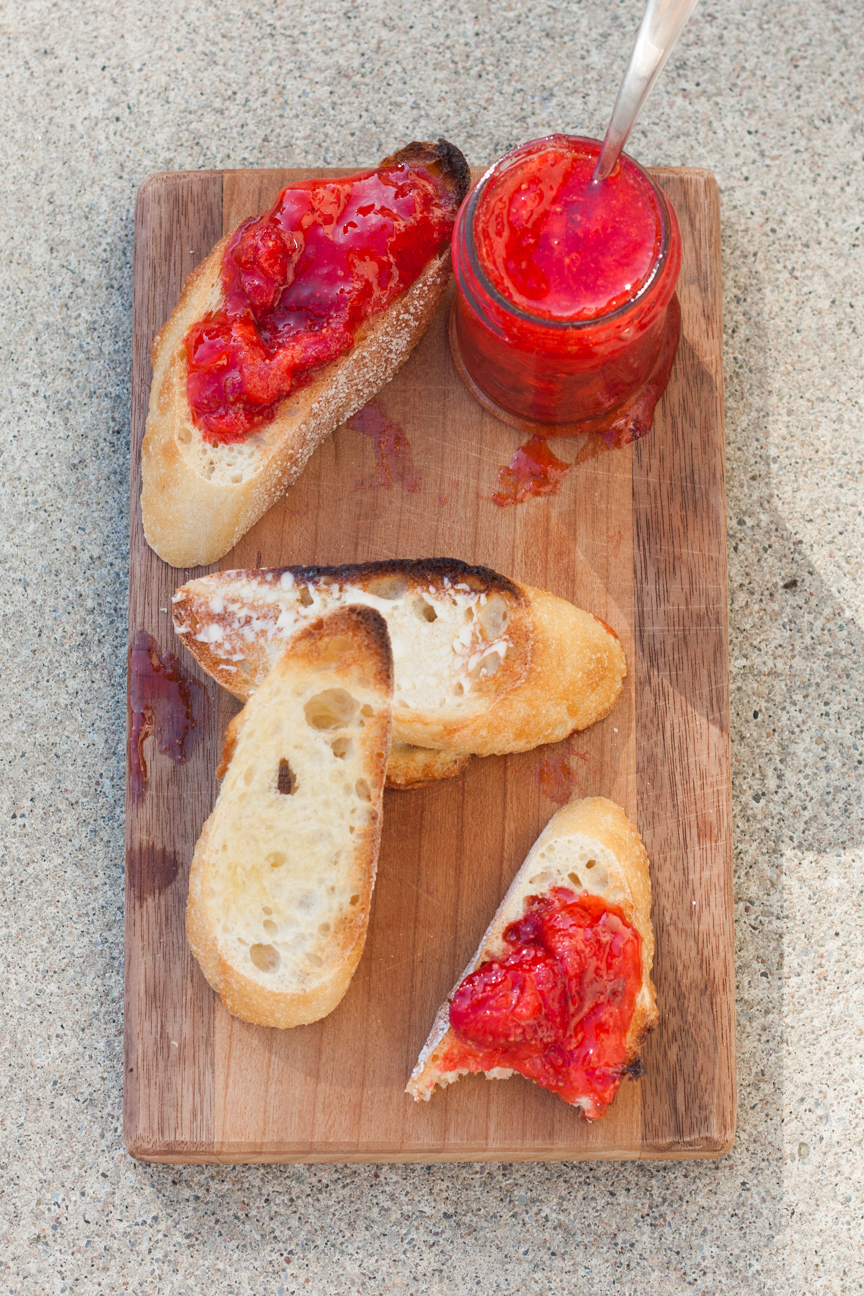 So, now I can make strawberry jam in the cooler weather. It's hard to wrap my head around seeing baskets of strawberries next to peaches, corn on the cob and tomatoes. But, I think it's something I can get used to.
Enjoy!
Hey! What's your favourite jam? Send me a message. I love homemade jam.
Ingredients
1 box certo

2 litres strawberries (to make 3 cups of crushed strawberries)

4 cups sugar
Instructions
1
You will need two pots to make this jam.
2
Wash and hull the strawberries. Slice them and place in a bowl or if you have an 8 cup measuring cup, that works great!
3
When you have one layer of strawberries, crush them with a pastry blender, or a fork.
4
Continue crushing the strawberries, until you have 3 cups of crushed berries.
5
Pour the berries into a large pot. Add the sugar. Heat until the sugar is dissolved.
6
Meanwhile, place 3/4 cup of water and one pouch of powdered certo in a small pot.
7
Bring to a boil, and boil for 3 minutes.
8
Pour certo mixture into warm strawberries and sugar.
9
Stir until all ingredients are well incorporated.
10
Pour into plastic jam jars.
11
Let the jars sit on your counter for 24 hours. Then place in refrigerator or freezer.
12
Don't forget to label the jars with the name and the date.
Notes
These instructions are different than on the certo box, but they work the best for me.