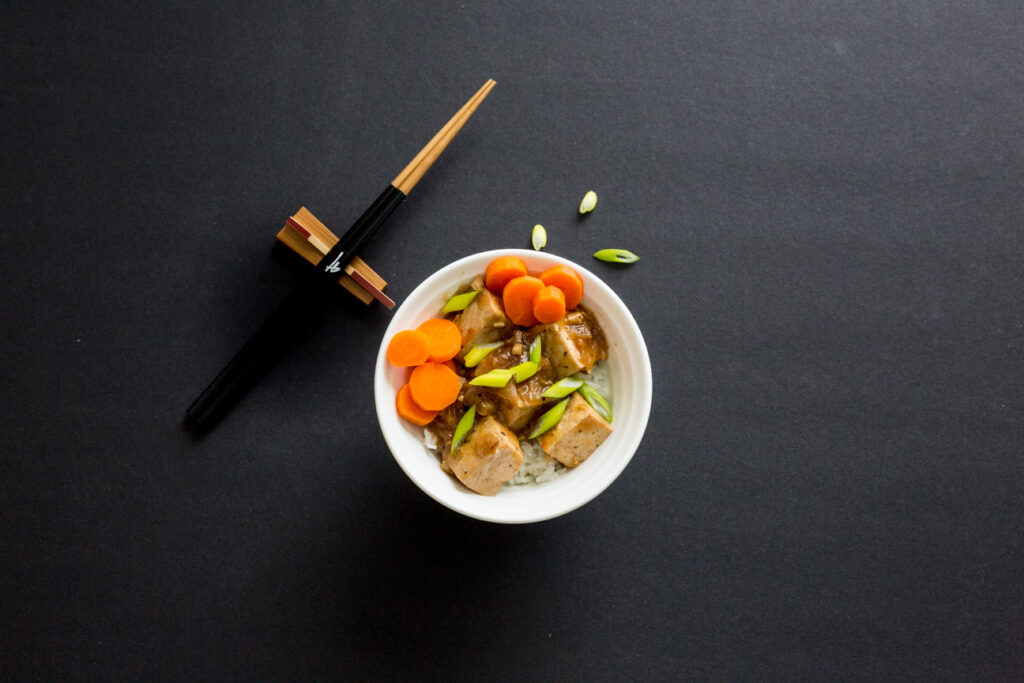 I love this Sizzling Tofu with Ginger Pepper and Garlic. It's quick and easy to prepare and packed full of deliciousness!
Why I like Cooking with Tofu
A lot of people don't want to cook with tofu because they think it's too bland. Well, for me, I love cooking with it because it's a fantastic vehicle for absorbing flavours. And there are so many flavours that work with tofu: orange, sesame oil, sweeteners such as maple syrup, honey or brown sugar, or spicy flavours like sriracha, or curry.
Tofu is very versatile, like cooking with chicken, if you want something to compare it to as it doesn't have a strong flavour of it's own that will compete with other seasoning. You can either cook tofu in a pan after pressing, and it has a lovely soft texture, absorbing all the lovely flavours in your dish. But you can also coat it in cornstarch and whatever seasoning you desire and bake it flat on a cookie tray in the oven. It crisps up nicely with a nice soft creamy centre. This is a nice way to cook tofu for children, especially if they like things served separately on their plate, or they like to eat with their fingers. So yummy!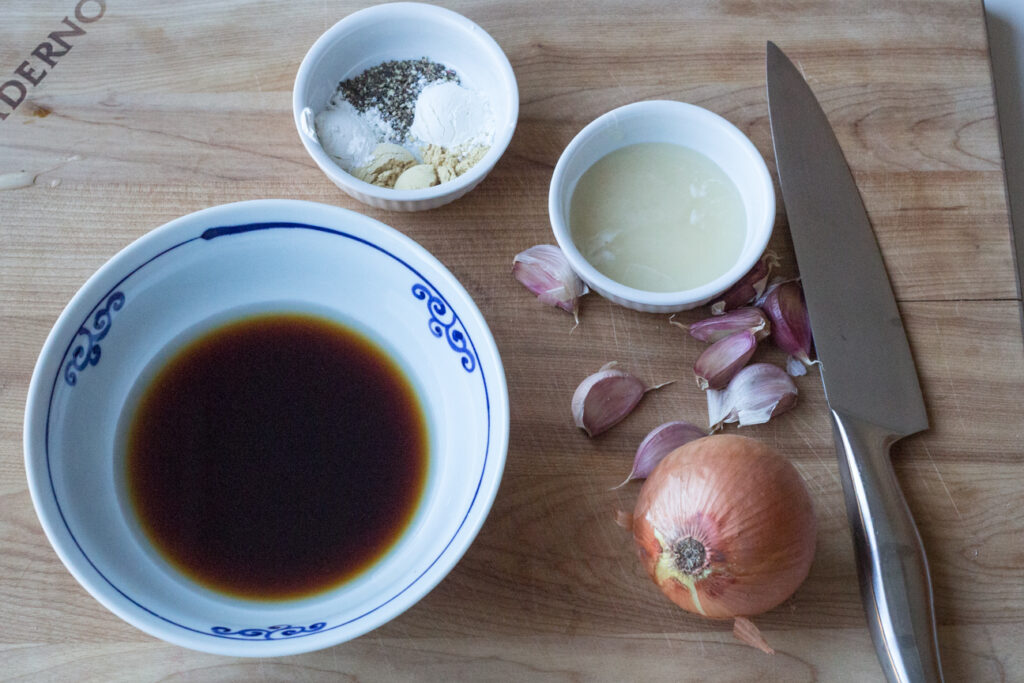 This dish is made with only 8 ingredients. Most of which you probably have in your pantry. Pick up a block of tofu in the refrigerated deli or produce section next time you do your groceries and you will have everything you need to make a quick, delicious dinner for your family.
How to Press Tofu
I always buy firm or extra firm, but I still press it. You just don't need to press it for as long as you would with medium or soft tofu.
remove tofu from the package, draining away all of the liquid
slice the tofu through the centre of the block, so you have 2 rectangular pieces
cut each rectangle into bite size pieces (maybe 8 squares for each rectangle)
put all of the tofu pieces on a plate, and cover with another plate
place something heavy (non-breakable) on top of the top plate – a couple of tins of tomatoes, a bag of flour (about 3-4 pounds)
press the tofu for about 1 hour
drain away the liquid that has been pressed out
now you're ready to cook with your tofu
Nutrition Facts
Tofu is very nutritious. And is a great alternative source of protein.
A 100-gram serving of tofu (about 1/4 of a package) contains:
Protein: 8 grams
Carbs: 2 grams
Fiber: 1 gram
Fat: 4 grams
Manganese: 31% of the RDI
Calcium: 20% of the RDI
Selenium: 14% of the RDI
Phosphorus: 12% of the RDI
Copper: 11% of the RDI
Magnesium: 9% of the RDI
Iron: 9% of the RDI
Zinc: 6% of the RDI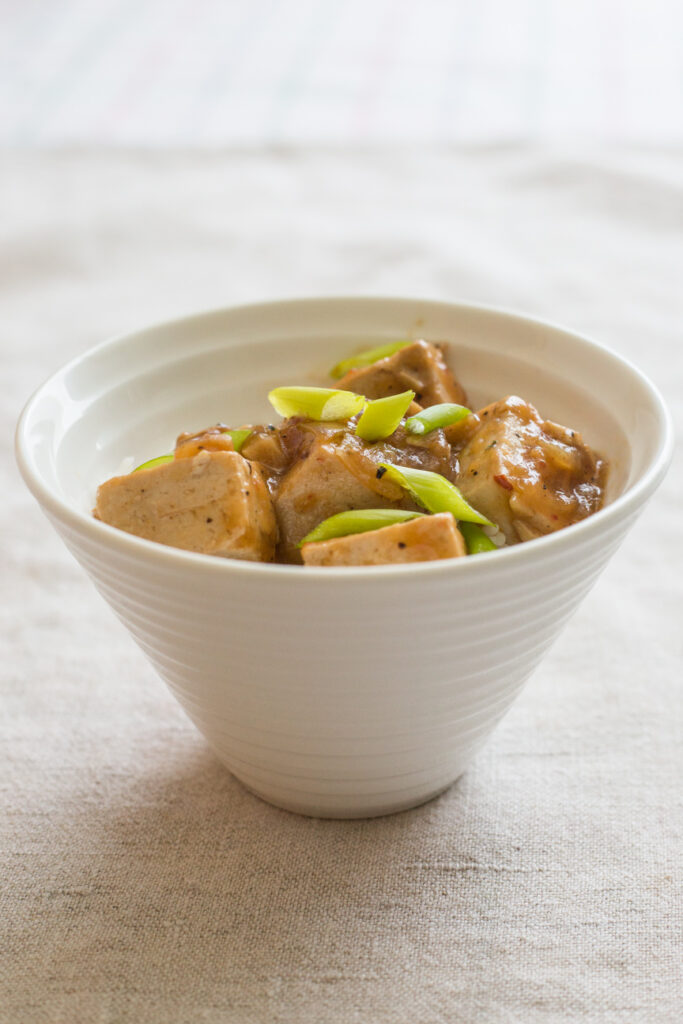 I hope you enjoy my Sizzling Tofu with Pepper, Ginger and Garlic
Ingredients
1 lb tofu, pressed and drained and cut into cubes

1 small onion, diced

8 garlic cloves

2 tsp hot sauce

1/2 cup cold water + 2 Tbsp

2 Tbsp soy

2 Tbsp honey

2 tsp black pepper

2 tsp cornstarch

2 tsp ground ginger

2 Tbsp oil
Instructions
1
Sauté onion and garlic in oil until translucent.
3
Mix together the other ingredients and pour into the pan.
5
Add tofu last and stir gently until coated.