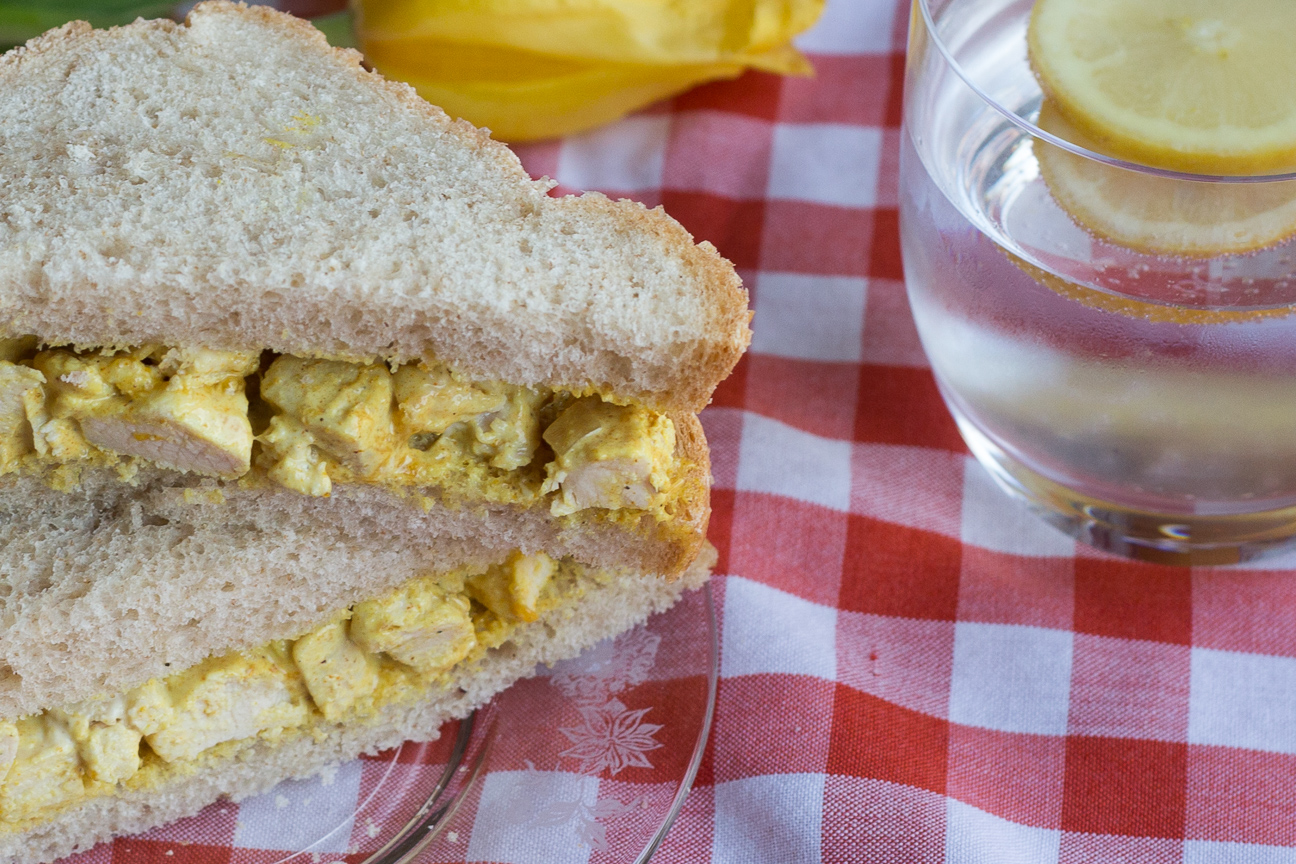 Happy 75th Anniversary of Victory of Europe Day!
I have always loved VE Day because I remember my Mum telling me many stories of VE day and how happy everyone felt. Or perhaps she told me the same story many times over. It doesn't really matter. I just loved hearing about that day. She used to tell me about the huge street party they had the following day in front of her Aunt Annie's house in Birmingham, England. All the neighbours brought out tables and chairs onto the front lawns. They ate sandwiches, drank tea and lemonade, sang songs and danced into the night. A victorious celebration.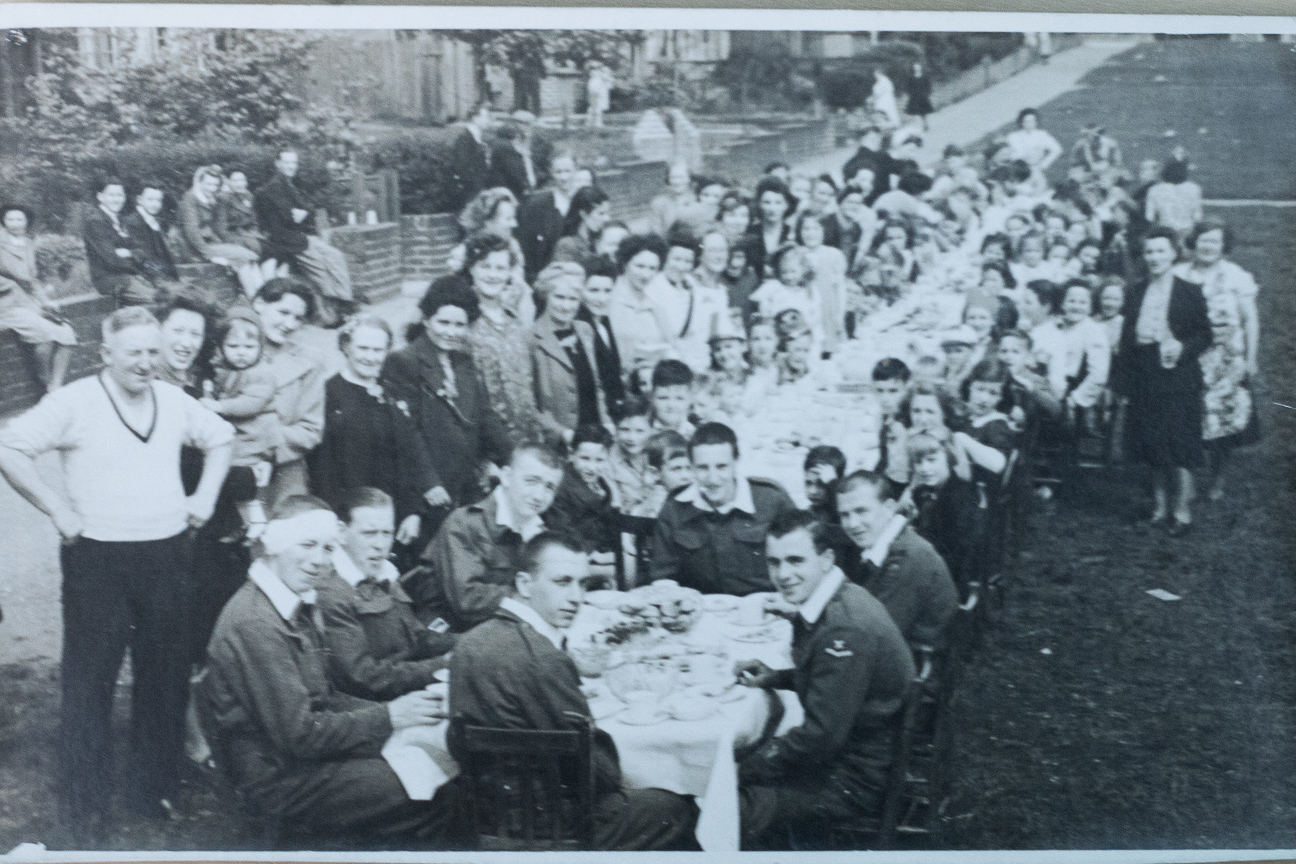 This is the photo my Mum used to show me when I was small. I loved looking at it because everyone looks so happy.
Britain had many food rations during the war years:  tea, sugar, jam, meat and eggs plus more and I can only imagine how ecstatic everyone would have felt to be all together eating homemade sandwiches and drinking hot tea.  I also love how each table is decorated with tablecloths and real china and tea cups and saucers.
My Mum always loved a good party, and this day was no exception. Everyone from the neighbourhood was there:  the very young soldiers, the wee kids who were born during the war, and lots of happy mums, wives, sisters, daughters helping out with the food and drinks. It's hard to believe the magnitude of joy, relief, and pure happiness that all of these people felt on that day. Because they were finally safe. Their boys and men were coming home.
To celebrate VE Day, I am making Tangy Mango Coronation Chicken Sandwiches. Coronation Chicken Sandwiches were actually created for Queen Elizabeth's Coronation in 1952, but they are popular for street parties, so I thought they would be appropriate for today. These Tangy Mango Coronation Chicken Sandwiches are made with cubes of cooked chicken, mayonnaise, curry powder and mango chutney all sandwiched between wholemeal bread. So good!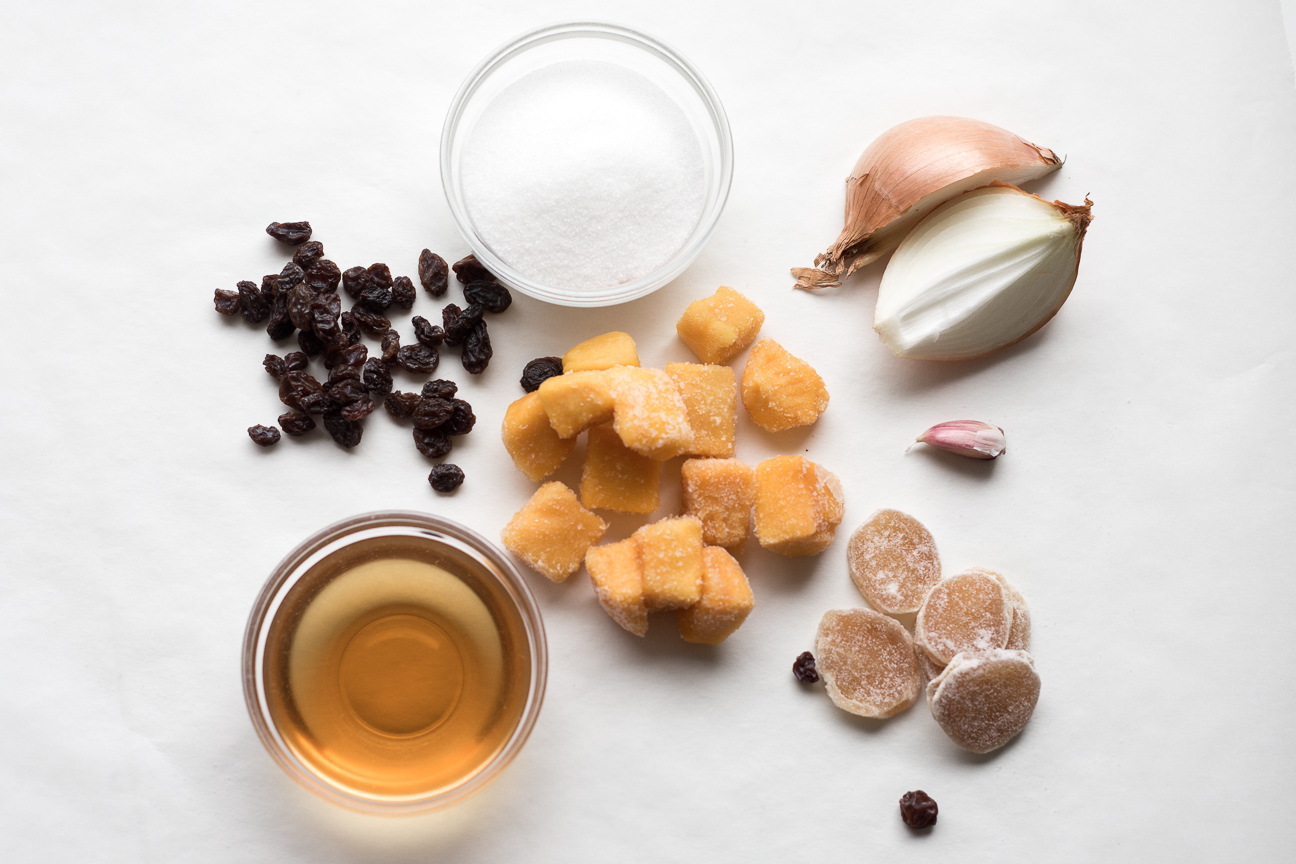 The one crucial ingredient for Tangy Mango Coronation Chicken Sandwiches is mango chutney. It just wouldn't taste the same without it. If you don't have any, which I didn't, you can make your own (my recipe is below, you will need to make it one day beforehand). You only need one tablespoon of chutney for about 3 cups of cubed chicken, but you do not want to leave it out. It's essential! Trust me!
Making your own chutney is so easy. If you've never made your own chutney, here's how you do it: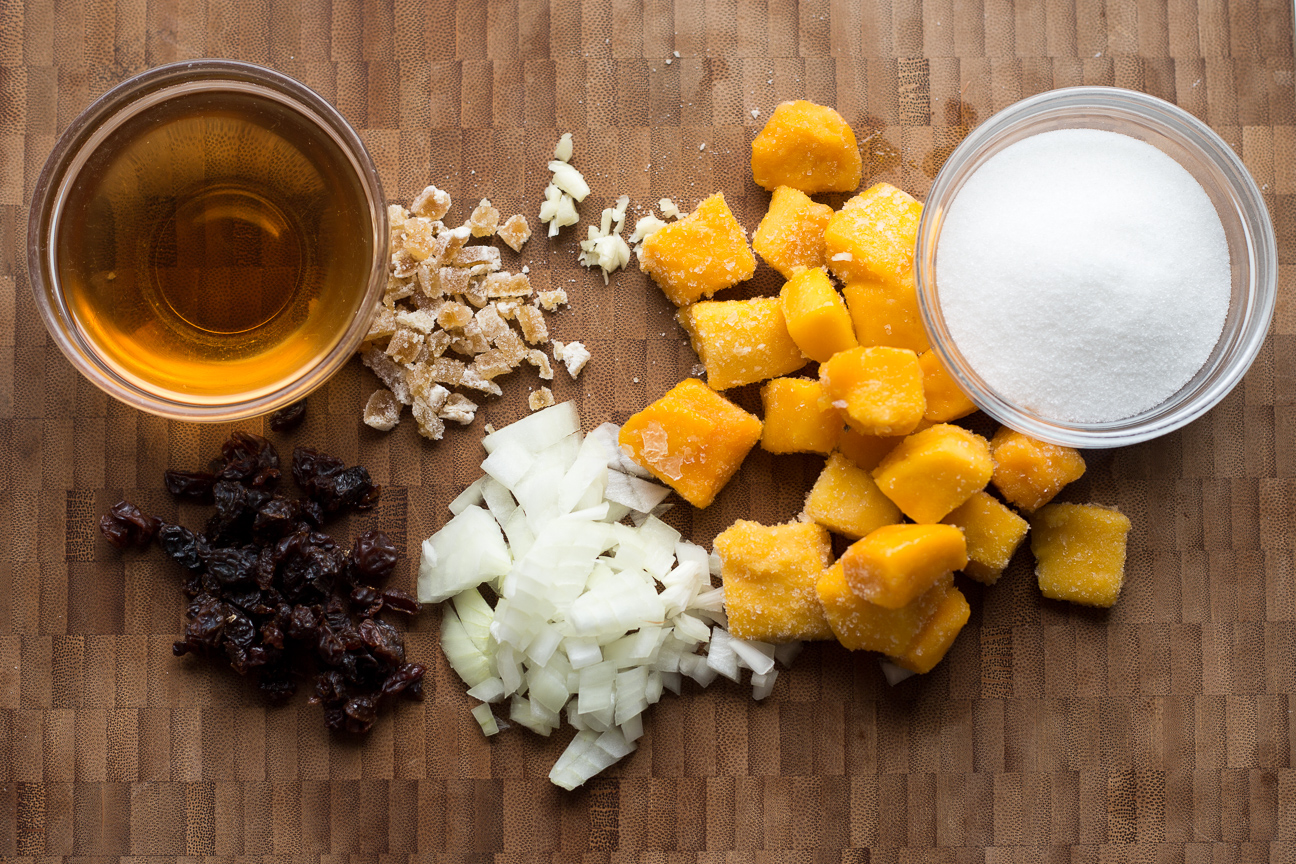 To make your own mango chutney, chop up onions, raisins, garlic and ginger into small pieces. You can leave the mango in bigger chunks.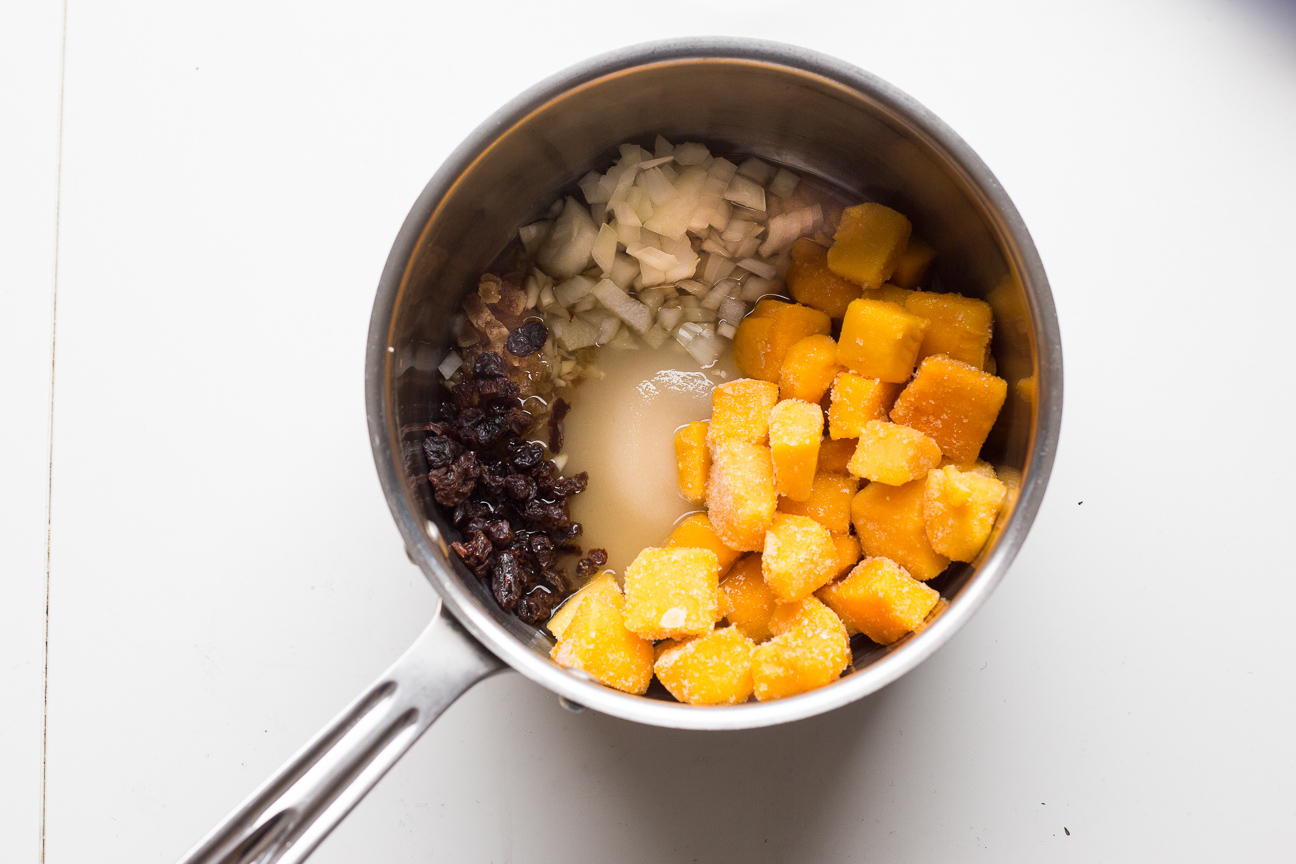 The next step is to throw all the ingredients into a pot and simmer. After cooking everything for 20 minutes or so, all the ingredients will have cooked down and look soft and smell gorgeous.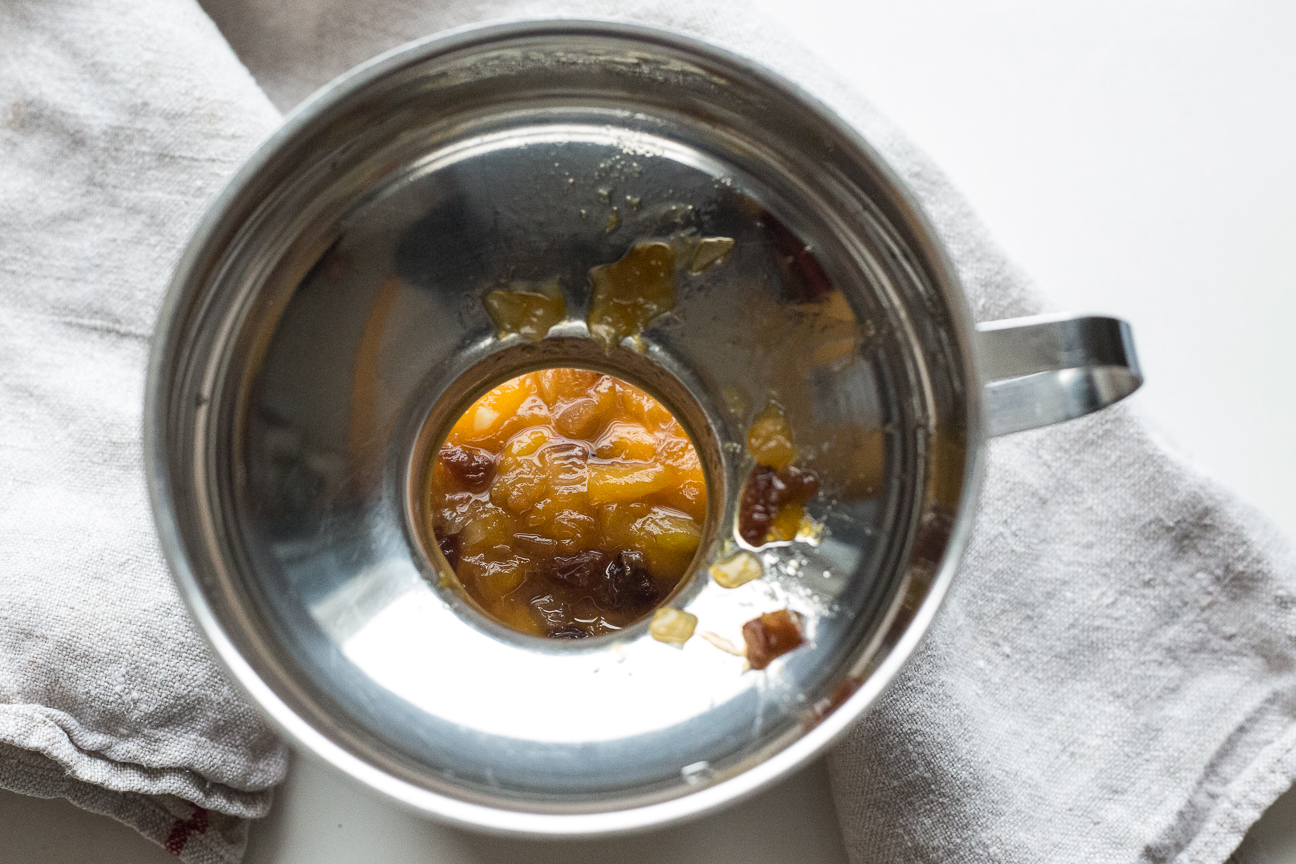 When everything is done, let your chutney cool down a bit. After the chutney has cooled for a bit, pour it into a clean and warm mason jar (if it's cold, it may crack). It's easier to pour it into your mason jar with a funnel. If you don't have one, you can carefully spoon it into the jar.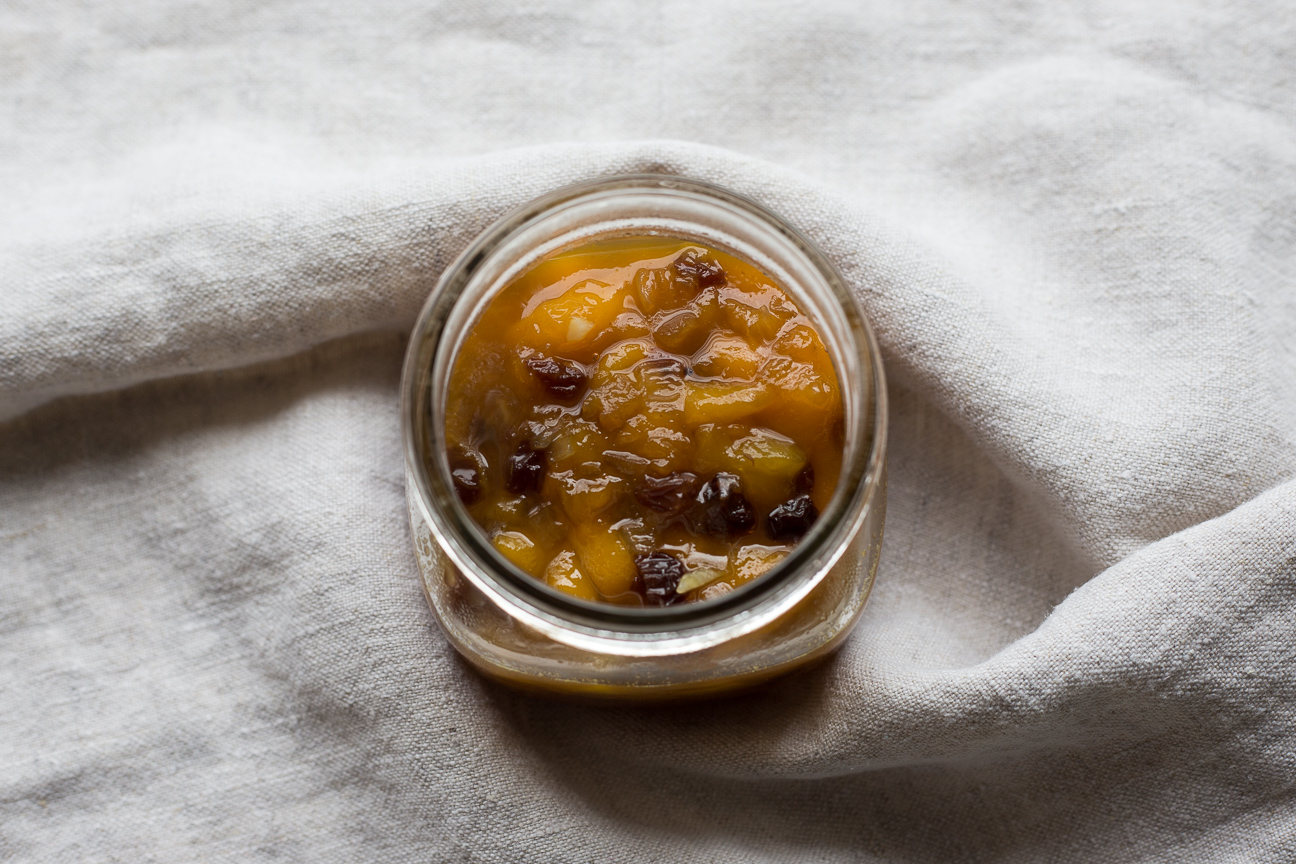 This recipe for mango chutney makes about 400 mL.  You will have lots left over to enjoy with baked chicken, egg dishes, or a ploughman's lunch. Put the mango chutney in the refrigerator until it's cold. Then you're ready to make your sandwiches.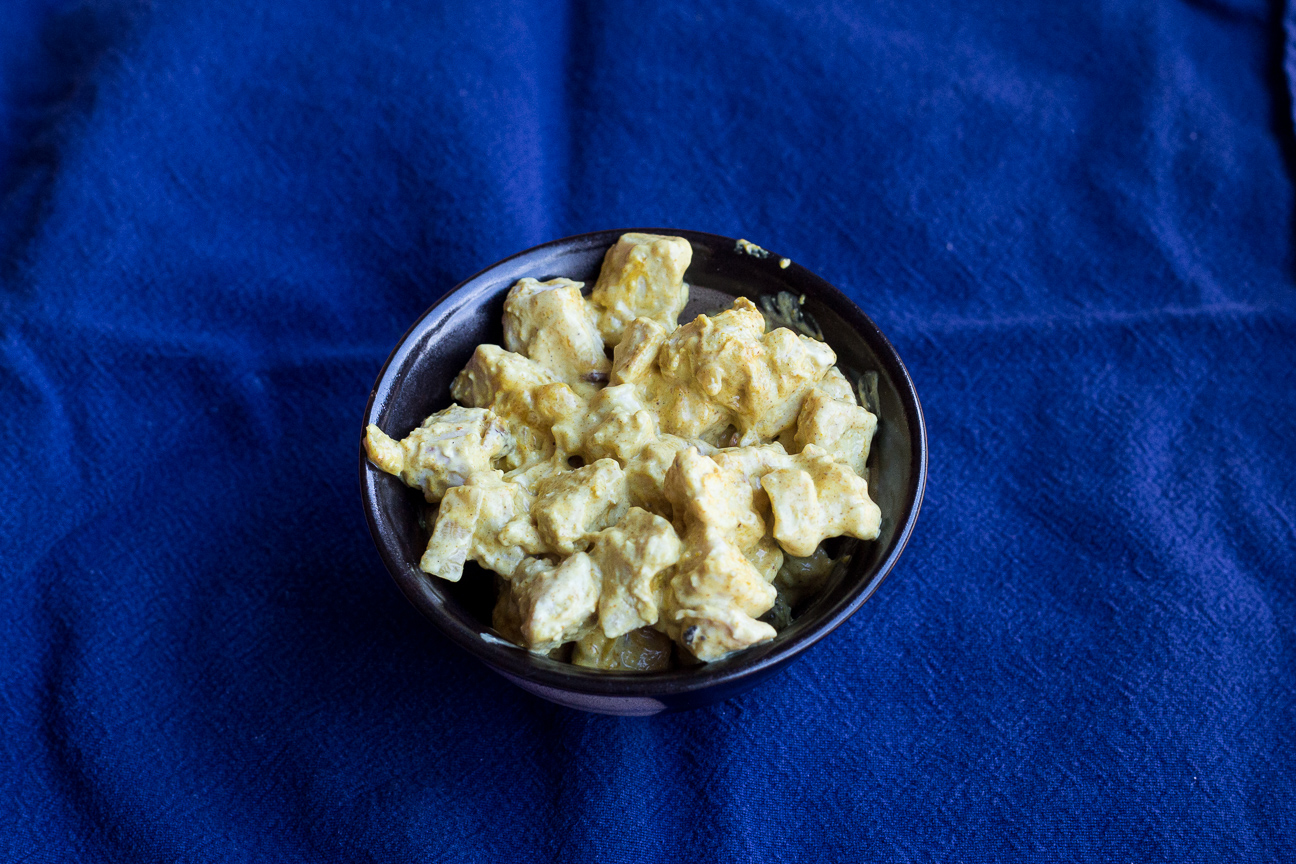 To make the filling, mix together mayonnaise, mango chutney, curry powder and the chicken. You can use this in sandwiches or piled high on a bed of lettuce.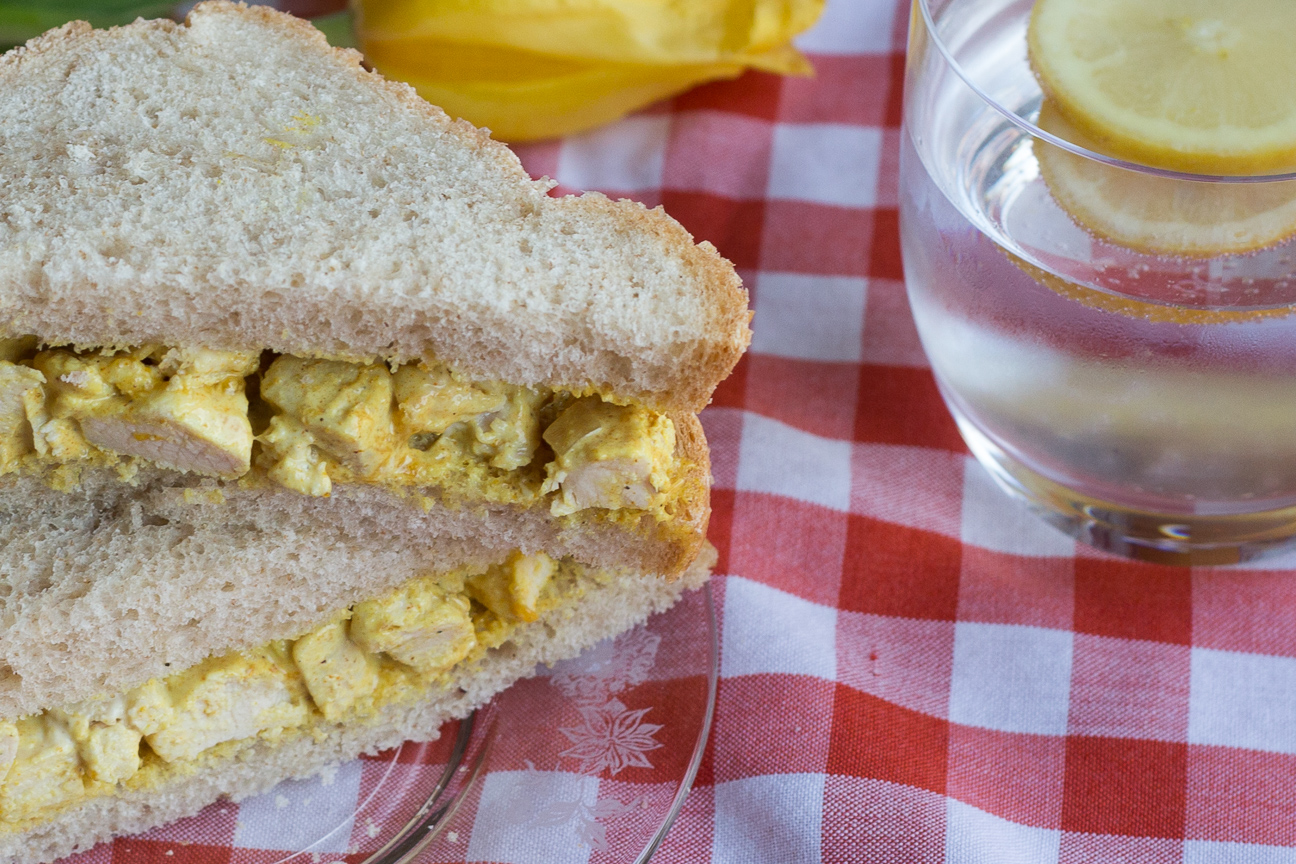 Coronation Chicken Sandwiches are excellent for a backyard picnic meal. You can serve these with club soda with lemon, a shandy (traditional british drink of beer mixed with ginger ale, or a Radler (Austrian drink of beer mixed with lemonade) or a cider. Enjoy!
While the big 75th VE Day Celebrations were not able to go ahead as planned and as many people were hoping, we can still reflect in other ways.
I have added some links below, to listen to some important messages of the day.
Here are a few links to videos from May 8th, 1945. If you want to get a taste of  life on that day.
UK Street Parties and Celebrations in Pictures May 8, 1945
King George VI, May 8th, 1945 and Queen Elizabeth May 8th, 2020
Ingredients
Mango Chutney

2 cups mangoes (I used frozen, but fresh would be fine)

1/3 cup diced onion (about 1/4 onion)

1/3 cup white sugar

1/3 cup apple cider vinegar

2 tablespoons raisins (chopped)

1 tablespoon crystallized ginger (chopped fine)

1/2 small clove of garlic (chopped fine)

Coronation Chicken Salad

3 cups of cubed or shredded cooked chicken.

6 tablespoons mayonnaise

1 teaspoon curry powder

1 tablespoon mango chutney

croissant, sourdough or wholemeal bread
Instructions
2
Chop the raisins, onions, crystallized ginger and garlic into small pieces.
3
Pour the sugar and vinegar into a medium size pot.
4
Add the mango and the rest of the ingredients.
5
Simmer on a medium heat with the lid on for about 20 minutes.
6
You can take the lid off for the last few minutes.
7
It's ok if it cooks down a bit, but you don't want it to dry out.
8
Let the chutney cool in the pot for a bit.
9
Pour the chutney into a container (warm glass mason jar, or another container)
12
To Make Coronation chicken Salad
13
Mix together the mayonnaise, curry powder and mango chutney.
14
Add about 3 cups of cubed or shredded cooked chicken.
15
Stir together until all the ingredients are fully incorporated.
16
Serve on wholemeal bread, croissant or a bed of lettuce.