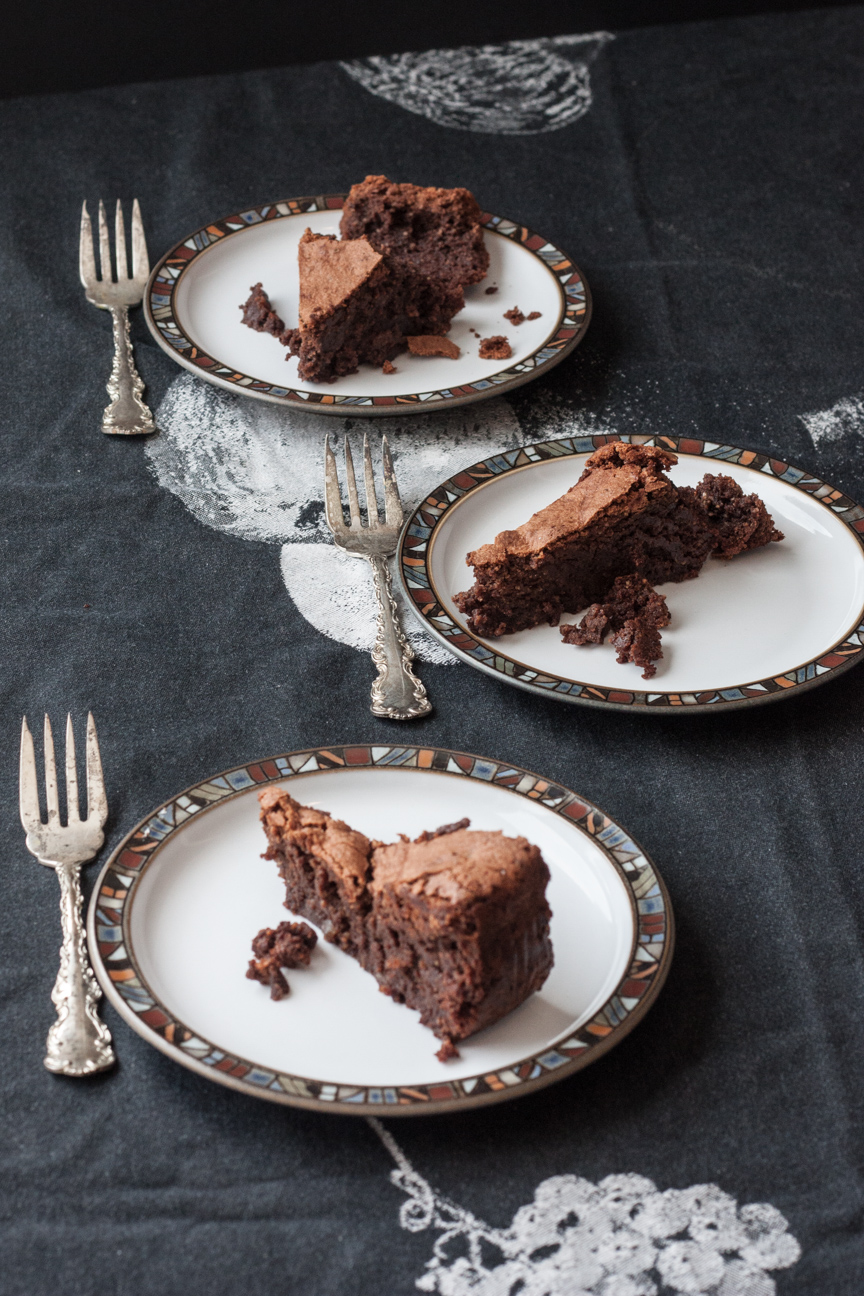 If you have never had a torte before, you must try this one. Made from eggs, ground nuts, sugar, chocolate chips and ginger marmalade, this Chocolate Ginger Hazelnut Torte is a treat! And so simple to make. It rises up beautifully as it bakes and then after you take it out of the oven, it slowly starts to deflate until the centre is quite sunken in. The texture is more like a brownie, than a regular chocolate cake: the torte sort of falls on top of itself and all the layers and flavours pack themselves together beautifully. This torte is delicious served with sweetened whipped cream or ice cream, if you must.
Torte, in german, means cake. But the difference is that tortes use ground nuts instead of flour. I love the combination of flavours in this Chocolate Ginger Hazelnut Torte. If you don't have any hazelnuts in your pantry, ground almonds would work fine.
I don't feel that it's necessary to have dessert every evening as it wouldn't seem special. And I think desserts should be special. I love the idea of having something to look forward to on the weekend. And a weekend sweet treat is sometimes all I need to brighten up my week. I made this  Chocolate Ginger Hazelnut Torte recently for a weekend dinner just for our family. A little chocolate boost, a mid-winter perk when the days are starting to shorten, but still seem so long and dark. This torte is the perfect end to a cozy comforting meal: whether you wish to try something new or perhaps serve a gluten-free dessert to your dinner guests, this torte will end the evening on a high note.
Let me know how this recipe turns out for you. We all think it's one of the best flavour combinations around.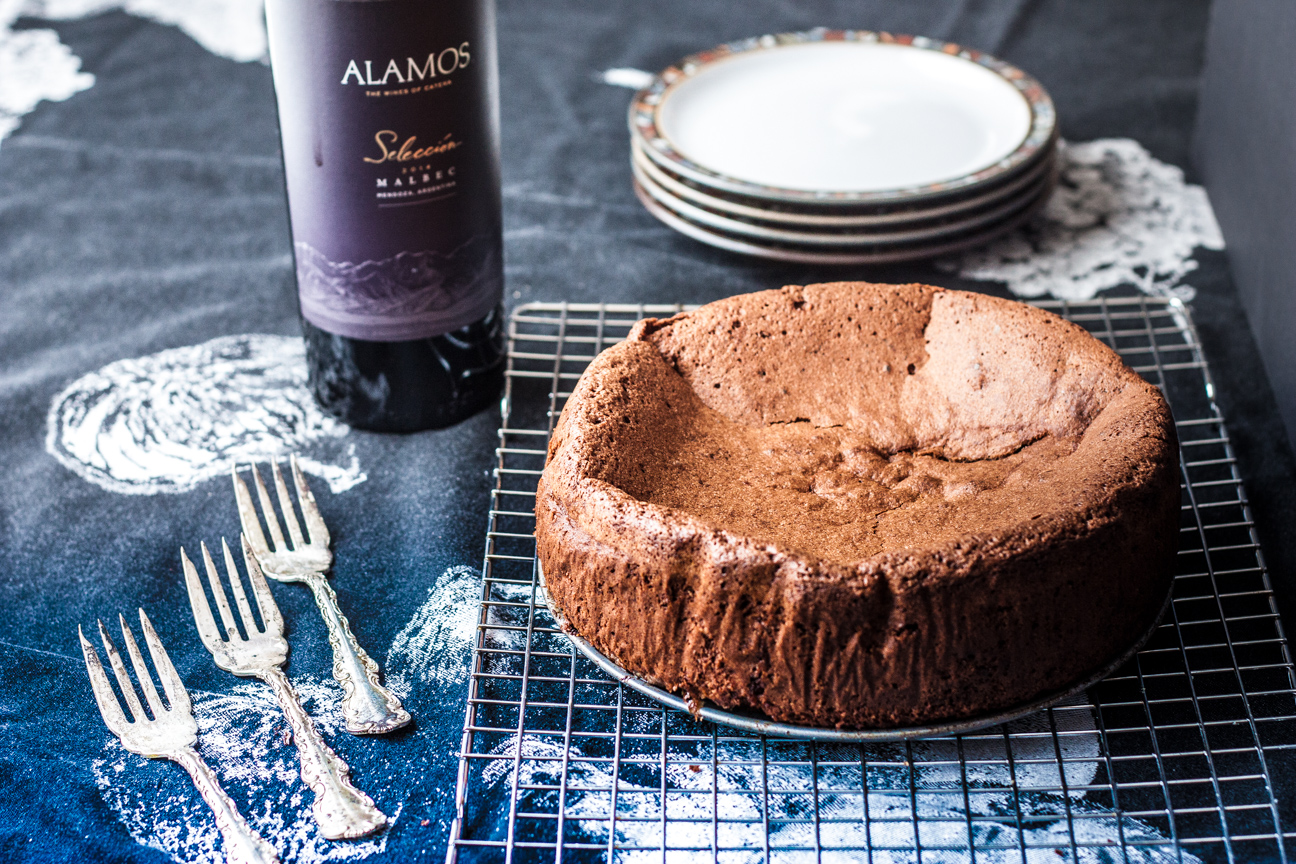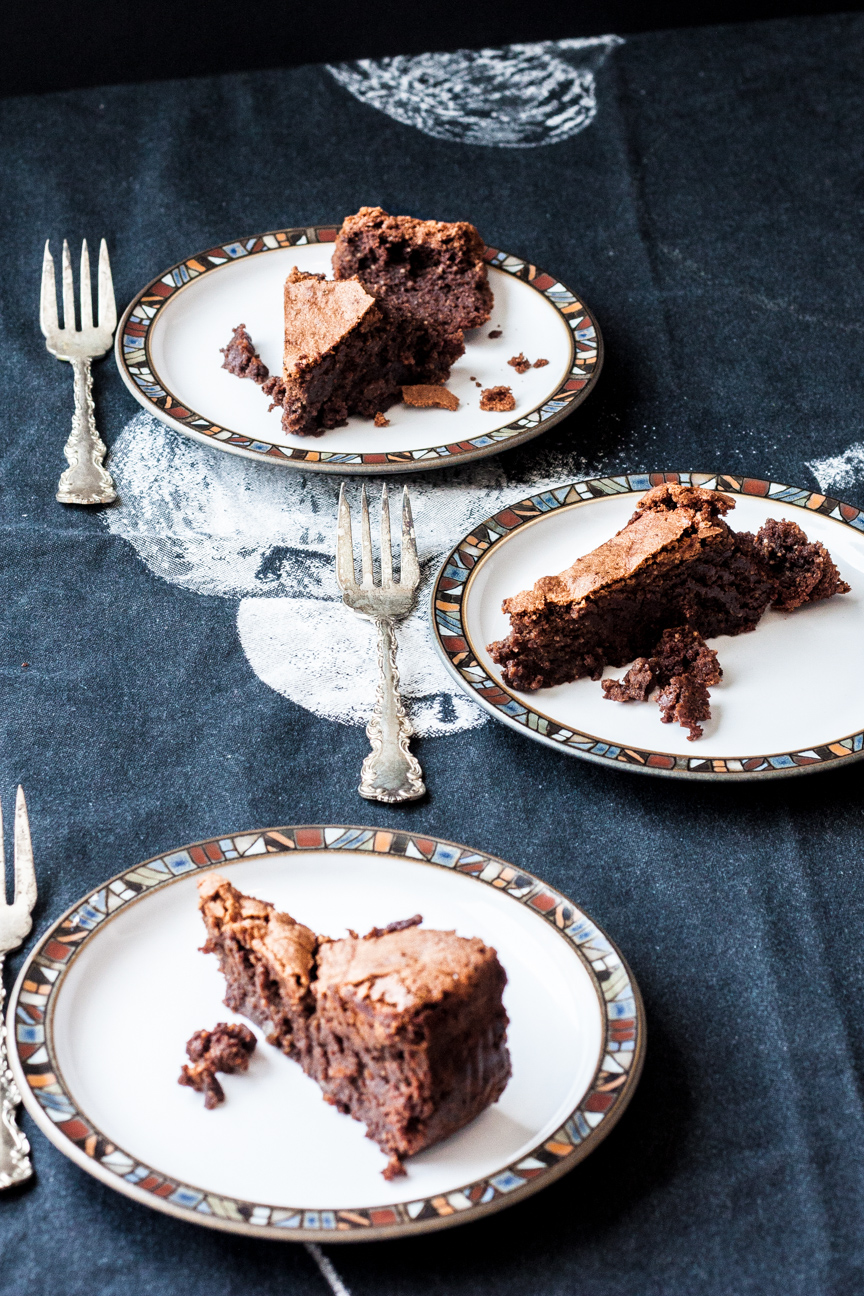 Print Recipe
Chocolate Ginger and Hazelnut Torte
Ingredients
175 grams dark chocolate

175 grams butter

5 eggs, separated

175 grams granulated sugar

150 grams hazelnuts, ground

200 grams ginger marmalade
Instructions
1
Preheat oven to 190 degrees Celsius.
2
Line a 9 inch round springform pan with parchment paper.
3
Melt chocolate and butter together in microwave, in 30 second intervals, stirring inbetween. Add ground hazelnuts and marmalade. Stir and allow to cool.
4
Beat egg yolks and sugar together with mixer until soft yellow and mousse-like consistency.
5
Whip egg whites until stiff peaks are formed.
6
Add egg yolk and sugar mixture to the chocolate/butter/nut and marmalade mixture. Stir until well incorporated.
7
Now add the egg whites, in 3 stages, very carefully. Fold the egg whites in carefully in order not to knock the air out of the batter.
8
Pour the batter into the prepared cake pan.
9
Bake at 190 degrees Celsius for 20 minutes. Then turn the oven down to 170 degrees celsius and continue baking for another 35-40 minutes. The cake is done when a cake tester, inserted into the middle of the cake, comes out clean.
10
When done, remove the cake from the oven and place on a rack. Let cool for about 10 minutes, then remove sides of cake pan and continue to cool. The cake will sink. this is normal.
Recipe adapted from Rachel Allen's cookbook, 'Bake!'.