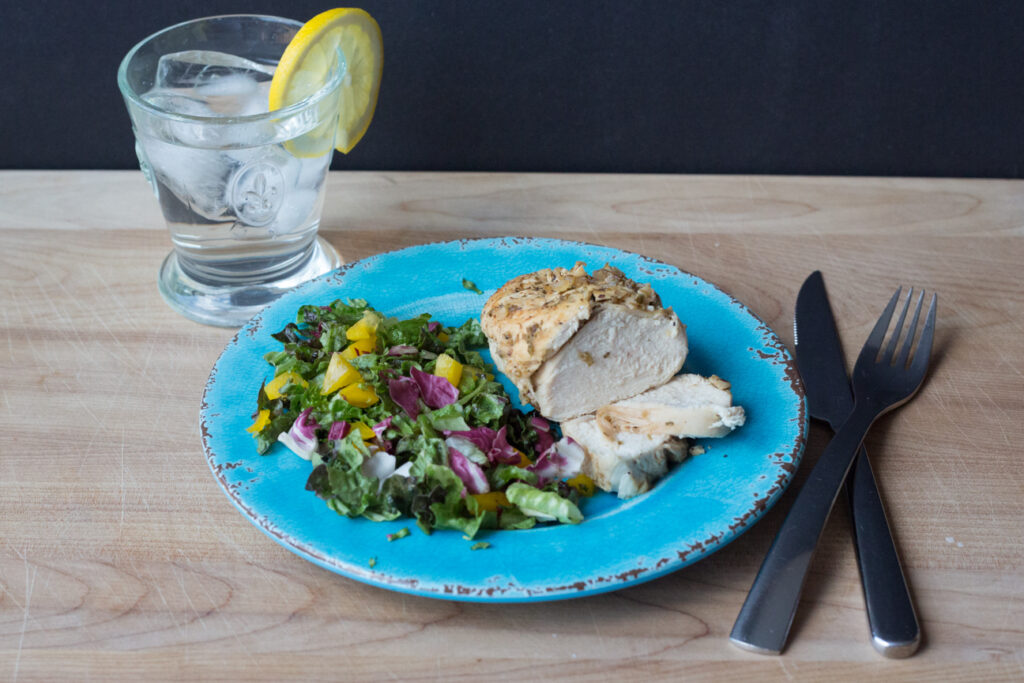 I have marinated and cooked a lot of chicken throughout the years, but this Greek Lemon Chicken with Oregano is one of my favourite recipes. The chicken comes out very tender and so full of flavour. If you love lemon, you are going to love this! This dish would be perfect for a special occasion with my Greek Horiatiki Salad, Greek Lemon Potatoes with Oregano, or Persian Barberry Rice. It would also be fine alongside a bowl of plain rice and steamed vegetables.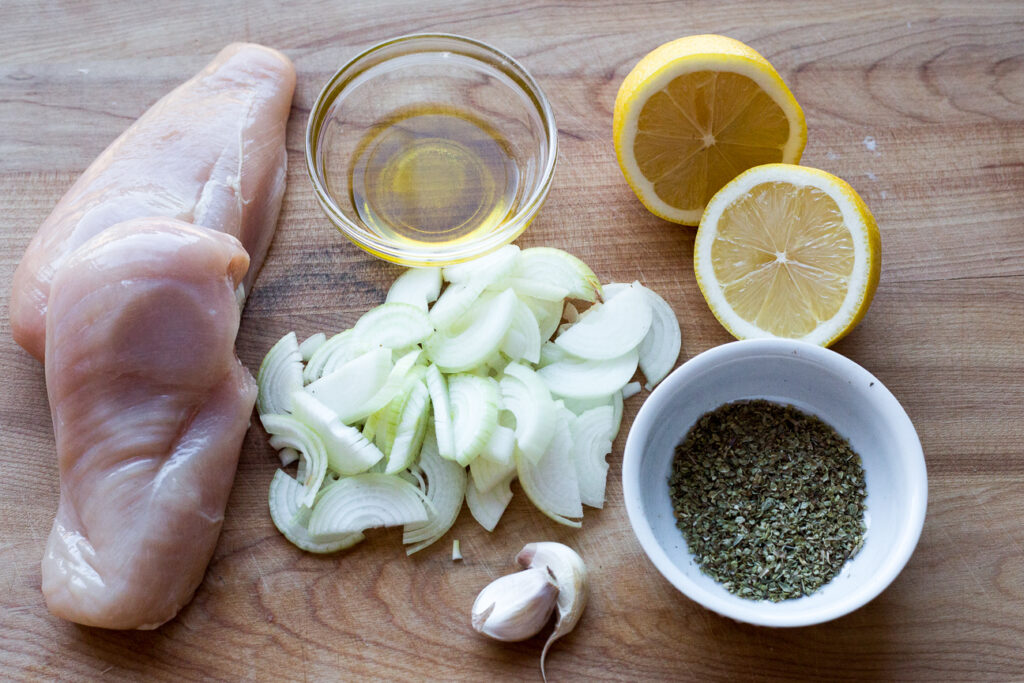 Marinate the chicken for about 2 hours in lemon juice, olive oil and oregano. Marinades always have an acidic component in them such as citrus juice, wine or vinegar. It's the acid in the marinade that helps to tenderize the meat. The lemon juice in this recipe not only adds loads of lemony flavours, but also makes the chicken very tender and moist. After marinating, cook the chicken in a pan with a fresh batch of marinade ingredients plus garlic.
This dish only has five ingredients but they really pack a punch. I love the combination of lemon, onions and garlic. And the oregano just takes it to a whole new level. Try to find the best oregano that you can. I personally love buying my spices from Penzey's if you live the States (the shipping is astronomical for Canada. I'm still looking for an amazing spice shop in Canada. If you know of one, please let me know.) (PS – This is my personal opinion, I do not get paid for writing that.)
If you wanted to, you could barbeque the chicken and cook the onion etc. in a pan in the house. I think that would be delicious. Then you could serve it up with a delicious potato salad, and a fresh salad with vegetables from your local farmer's market and you would have a very nice summery meal.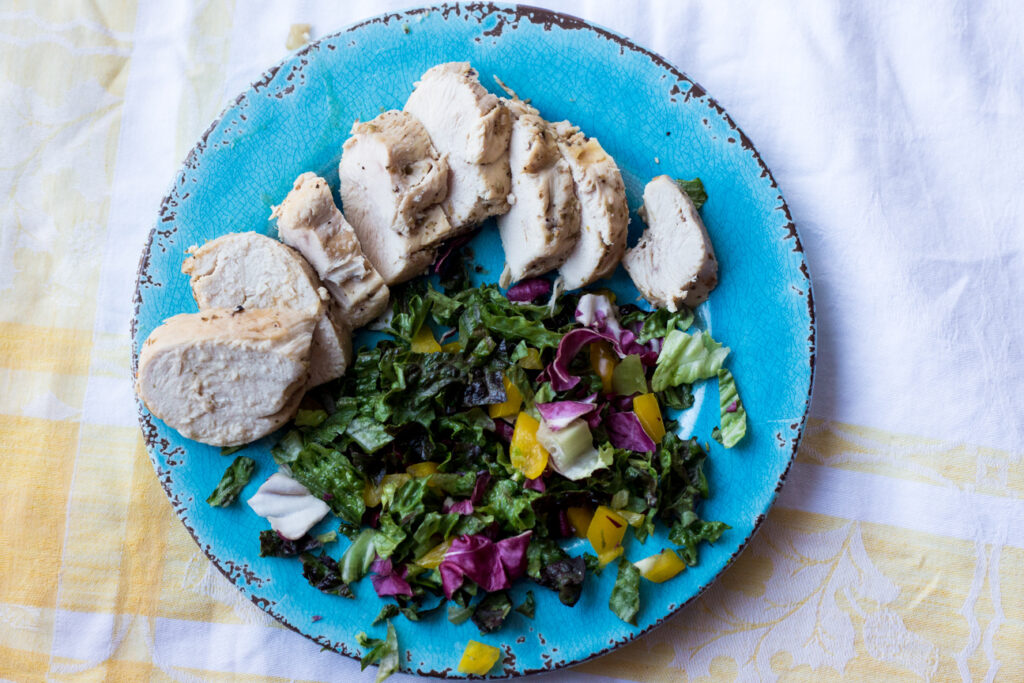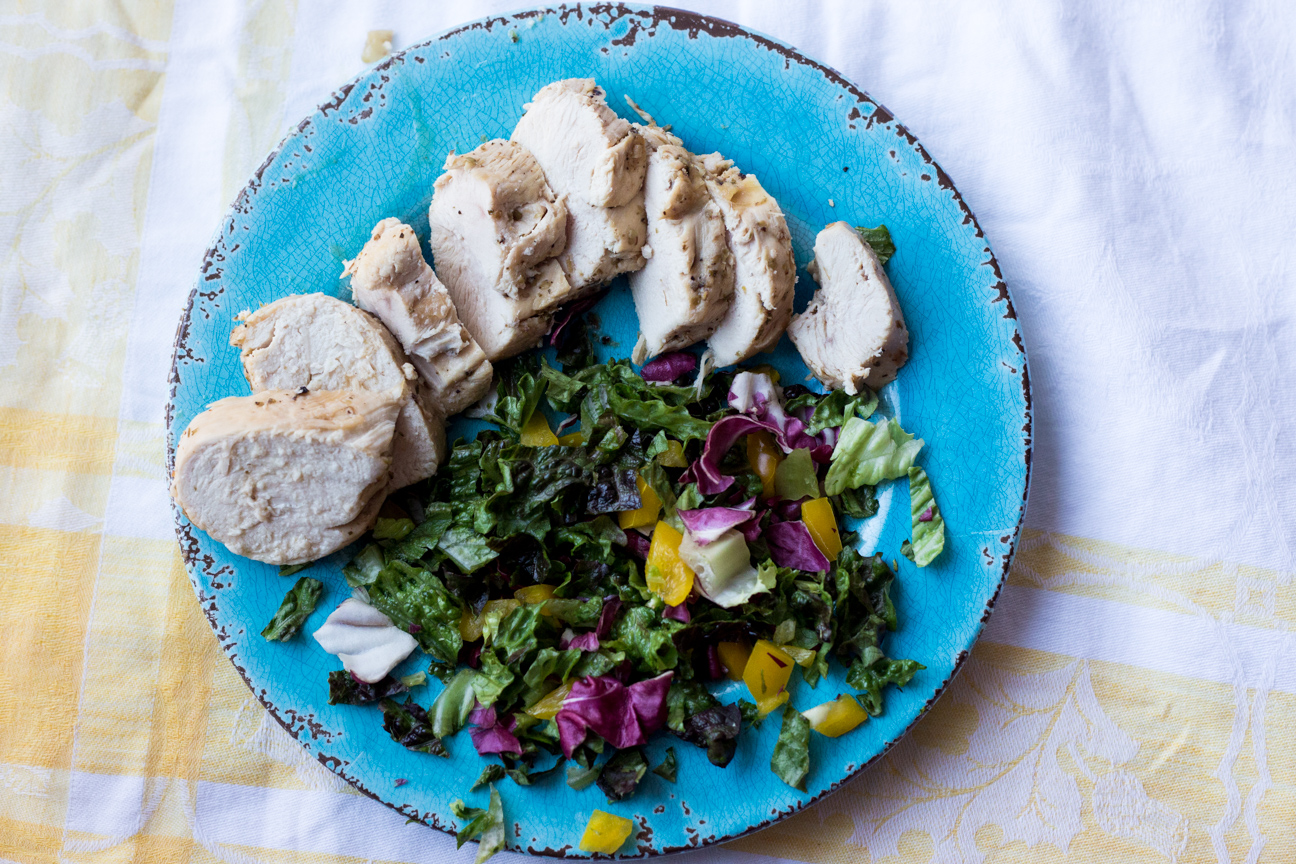 Let me know how you enjoy this dish?
What's your favourite way to serve chicken?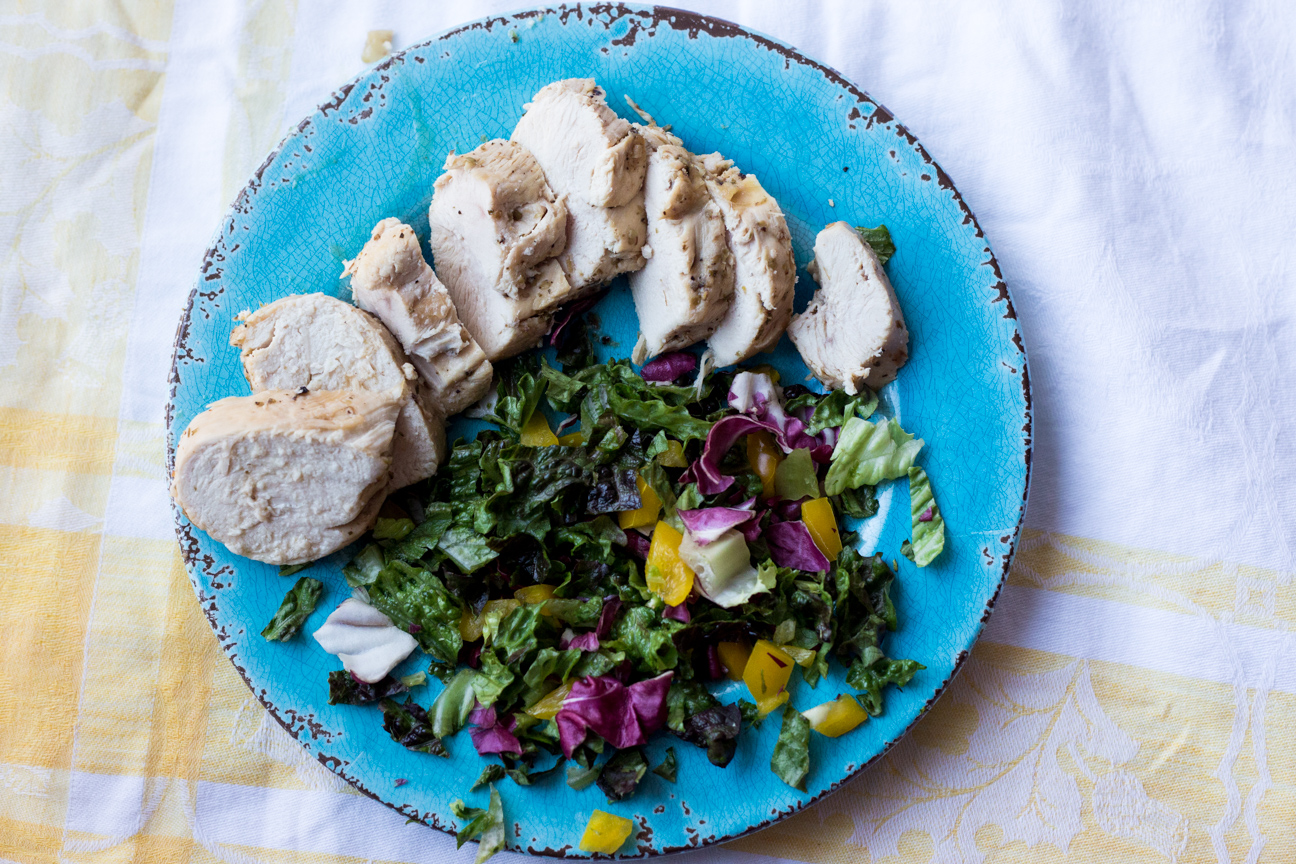 Print Recipe
Greek Lemon Chicken with Oregano
Ingredients
marinade

1/4 cup lemon juice

1 Tbsp olive oil

1/4 tsp salt

1/4 tsp pepper

1 tsp oregano

2 chicken breasts (season with salt and pepper)

2 Tbsp olive oil

2 garlic cloves

1/4 cup lemon juice (fresh or from a good quality bottled lemon juice)

2 tsp oregano

salt (to taste)

freshly ground pepper (to taste)

1 medium onion, diced
Instructions
1
Mix marinade ingredients together.
5
Add olive oil to the pan.
6
Heat until shimmery on a medium heat.
8
Saute until the onions are semi-soft (they are going to cook lots more with the chicken, so they don't need to be fully soft).
9
Add the garlic, cook for 30 seconds until aromatic, then add the seasoned chicken.
10
Nestle the chicken into the pan in amongst the onion. The onion will continue to cook around the chicken. You can push the onion to a cooler part of the pan, if its cooking too quickly.
11
Sear the chicken on both sides, until lightly golden.
12
Add the lemon juice, 1/4 cup water, and oregano. Put a lid on the pan and let the chicken continue to cook.
13
Cook until the chicken registers 165 F or 74 C, or until it is cooked through to the center.
14
Season with additional salt and pepper, if desired. I don't use much salt in cooking, but do enjoy a good amount of pepper. So, it's personal preference with salt and pepper.
15
Serve hot with the sauce poured over top.